OHMSS Rolex Chronograph Ref 6238
Bond's Rolex Submariners and various Omegas get a lot of love from fans. And deservedly so; they are, for the most part, beautiful watches. But for me, the nicest watch Bond has worn is the Rolex Chronograph ref 6238 from On Her Majesty's Secret Service.  The tone-on-tone brushed silver face and sub-dials give the watch a clean, understated look. The black hour, minute and sub-dial hands and red seconds hand add contrast for ease of reading. And the simple stick style hands and silver indices help keep the dial uncluttered and organized. In short, in my eyes, it's a perfect blend of elegance and functionality.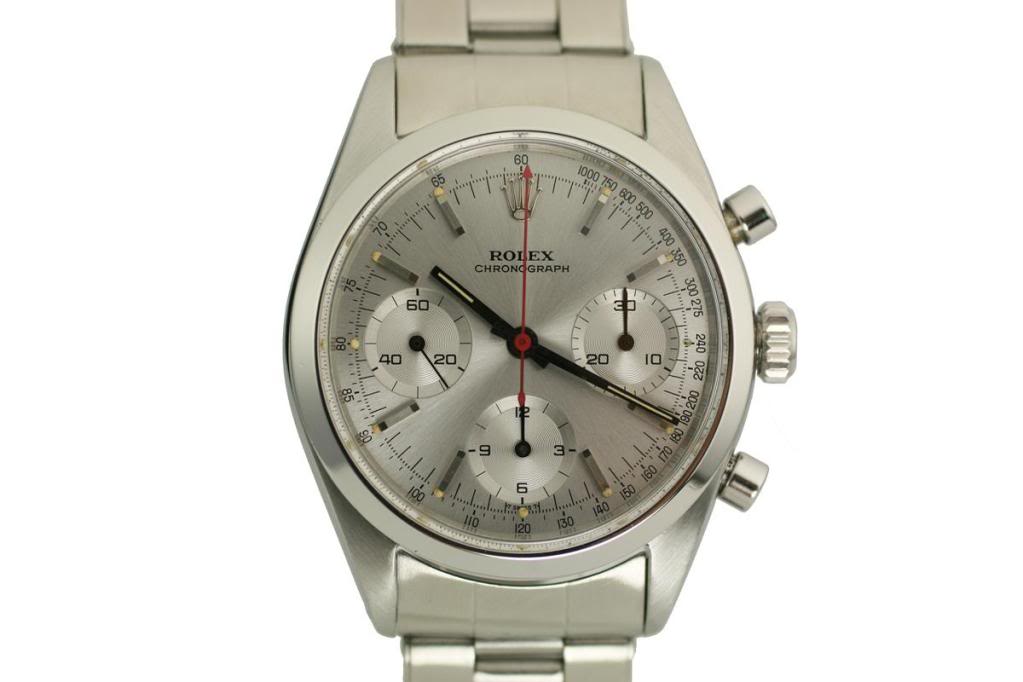 George Lazenby's Rolex from his 1968 outing has been getting a fair bit of attention lately. As a number of other places have reported, Swiss jewellers Bucherer actually designed Bond's 6238 specifically for the film and now the screen used watch is about to go up for auction. Estimates put the expected final price somewhere north of £167,000.
Meanwhile, non-screen used 6238s still aren't cheap. A typical one on Ebay (a "pre-Daytona" with silver hands) costs between $35,000.00 and $45,000. Which means, despite this watch being my "grail", I'm unlikely to own one anytime soon. Time to look for affordable alternatives!
Features wanted for the OHMSS Rolex Chronograph Ref 6238
Stainless steel case with silver face with stick indices.
Silver chronograph sub-dials with black hands at the 3, 6 and 9 o'clock positions.
Black stick style hour and minute hands
Red seconds hand
Onion style crown with pushers at 2 and 4 o'clock.
Oyster style metal bracelet
Obviously, finding all these features in one watch is going to be difficult, if not impossible. So we'll need to make some compromises. Also, the screen used watch has a 36 mm case, but we'll be looking for watches between 36 mm and 42 mm. These sizes are much more common today.
Best Option for the OHMSS Rolex Chronograph Ref 6238
I'm going to have to go with the Tissot PR 100 Chronograph (Model: T1014171107100), simply because the case shape comes so close to the 6238.  Yes, the sub-dials are positioned at the 2 and 10 o'clock positions. And the dial has that pop of blue between 12 and 3 o'clock and a date aperture. But the watch has the stick hands and indices of the original, and overall it has the same clean look. The case is 41 mm, it comes with a Swiss quartz movement, and is currently on sale for $244.00 at Jomashop. Folks in the UK can find it on Amazon for £290.99.  
Best options under $200
Amazon has the Pulsar Men's PT3775X1, priced at $119.99/£80.75. It's missing many of the 6238's details, but at least it keeps the clean, silver-on-silver look of the original Rolex. Quartz movement in a 43 mm case, so it ain't exactly small.
Speaking of large watches …. AT 46 mm, the Seiko SE-SPC079 is definitely one for the bigger guys. Honestly, if this came in a smaller version it would have been my "Best Option". Currently on sale at JomaShop for $143.85.
Best Option Under $500
The Citizen Eco-Drive AT2340-56A is at Amazon priced at $356.25. The Citizen looks a little rounder than the 6283, with the lugs transitioning more abruptly to case, creating a bit of a shoulder. But Citizen is well recognized as good value for money, and the proprietary light-powered Eco-Drive means you're never going to need to replace a battery.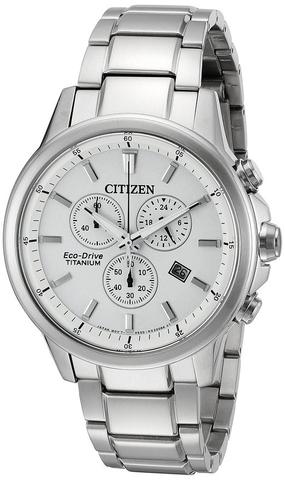 Best Option Under $1000
More than a few will roll their eyes at the thought of a $900 quartz. But the Movado Datron Chronograph definitely has the retro-feel of the 6238. And at 40 mm, it's a versatile size that won't overwhelm an average guy's wrist. Available on Ebay for $702.51 (only 2 available), or for $926.90 on JomaShop.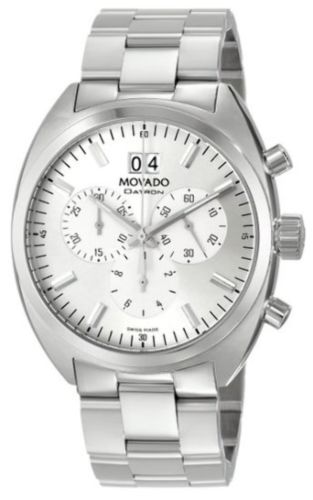 I'll be adding new alternatives as I find them. And if you have an option for the Rolex Chronograph Ref 6238 that you like, please share in the comments below! You can check us out on Facebook, Pinterest and Instagram if you'd like to see more Bond!
Information for this post was sourced from James Bond Lifestyle, The Guardian, GQ, and The James Bond Watches Blog. Image of the Rolex Chorograph Ref. 6238 was sourced from the Singapore Rolex Club.