Skyfall Levi's Menlo Jacket Review
The Levi's Menlo is a vintage 1930's style leather jacket that Daniel Craig's James Bond wore in the movie Skyfall. The quality of the jacket is of the highest caliber. And it's rugged and distress style conveys a very masculine look. It's really is the perfect piece for "Enjoying Death".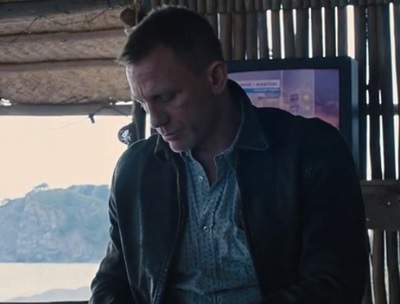 It should be noted that Levi's has made this jacket for multiple seasons now. I don't have the first season run, as worn in Skyfall. I have a version from a later season, which is a lighter brown than the original. You can still find Menlo's from various seasons for sale on Ebay and AJB007. Prices will vary, with models from the same season as the one used in Skyfall going for the highest price.
The Material and Finishing
The leather is luxurious sheep skin. It's much, much softer and lighter than I expected it to be, as this was my first sheep skin (and high-end) leather jacket. The stitching is perfect, as should be expected for a jacket in this price range. The lining is an orange, 100% polyester that can, unfortunately, make the jacket a little hot when worn indoors for extended periods of time.
The Sizing and Fit
Just a disclaimer. I am very slender and do not have a big build naturally. So I usually wear an XS and can even do XXS if the company offers it. But I still almost always find jackets to be too large for me. I got an XS Menlo, and there are areas where the jacket is still too big. However, if I bulk up just a bit, the fit would be spot on. Unfortunately, advising on the fit is harder than just saying, "size-up, size-down". The cut of the jacket is a little strange, even disproportionate. Increasing the confusion is the fact that different season runs have different measurements from each other. Many sizing issues are addressed in this AJB007 Post.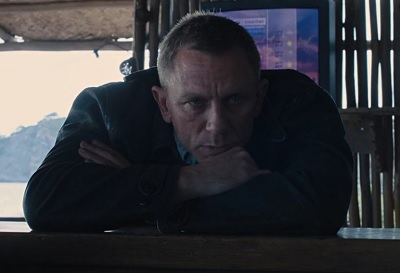 I would describe the waist as ultra-slim. The cinch strap adjusters help with loosening up the waist. But the jacket doesn't look quite as good from the front with the straps let all the way out. So I ended up cinching them about half way. However, the slim waist does give a great V-shape silhouette when the jacket is zipped.
The jacket length is about as short as you can get without being overly short. I like my jacket lengths on the shorter side, so this works for me. But if you like a longer jacket, the Menlo's cropped length may look and feel odd.
The sleeves fit just right on me lengthwise. But I've heard them described as too long for some and too short for others, depending on the season of the jacket. The sleeve openings are a little on the large side. As I said, I am rather skinny, so they might be a normal fit, but they are certainly not slim.
The shoulders are not restrictive on me, so they are likely more true to size. I have even heard the shoulders described as too roomy.
The chest is the least slim part of the jacket for me. An average chest size (pit-to-pit) on an XS jacket is 34″-36″, and the Menlo is stated to sit right at the top of that. But mine actually exceeds 36″ as you will see below.
The Measurements
Here is the size chart that was provided for my season of the jacket: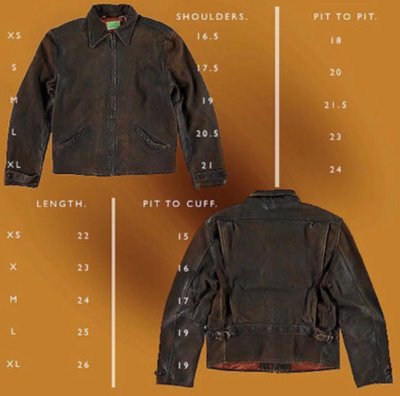 Now, let's compare the size chart to my jacket's actual measurements (with some additional measurements as well):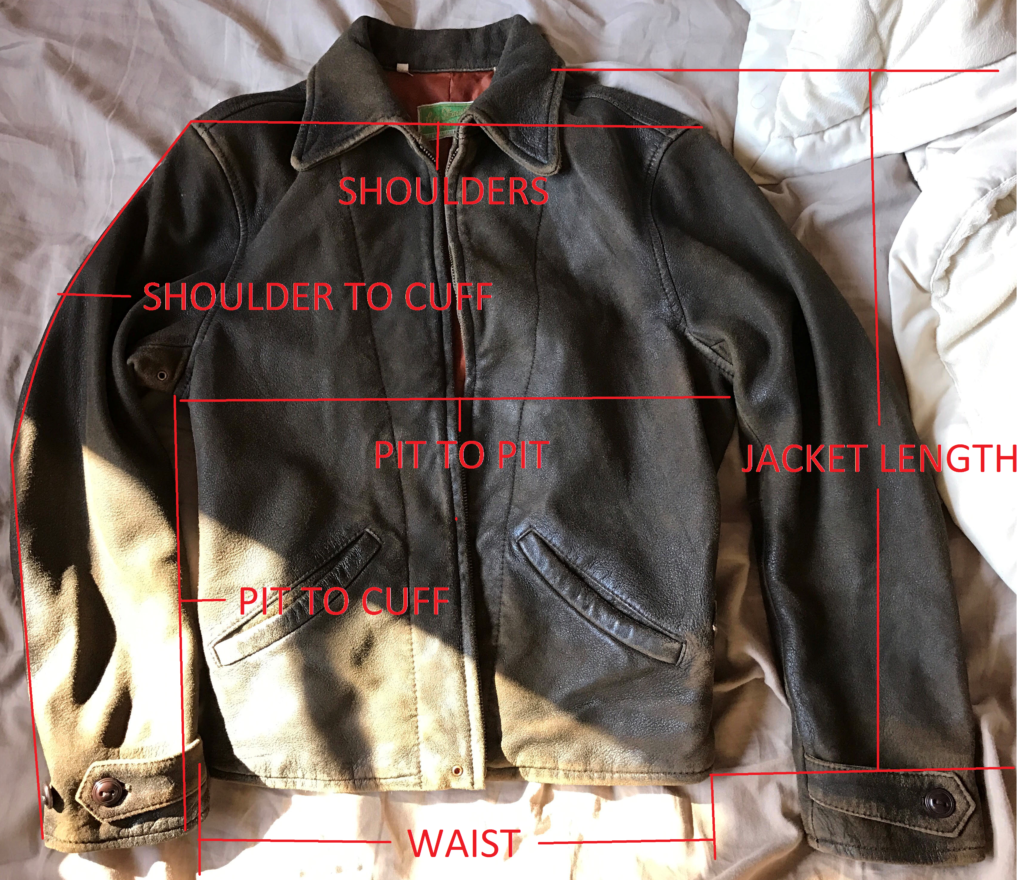 The actual measurements for my jacket are:
Shoulders: 17.75
Pit to Pit: 18.75″
Jacket Length: 23″
Pit to Cuff: 16.5″
Shoulder to Cuff: 23″
Waist: 16.25″
So, as you can see, the jacket I got is, on average, an inch larger in every listed dimension. This means the jacket fits more like a size up from its labeled size. Your best bet is to get the dimensions of the actual jacket that you will be purchasing, if possible.
One jacket hack is that the collar can be trained to sit the way you want it. I found the collar looked odd on me when it was stiff and straight. So, I curled the tip upward and clipped it for a day, and now the collar curves smoothly down and along the jacket, which turns out to be a better look for me. The image below displays the result very well.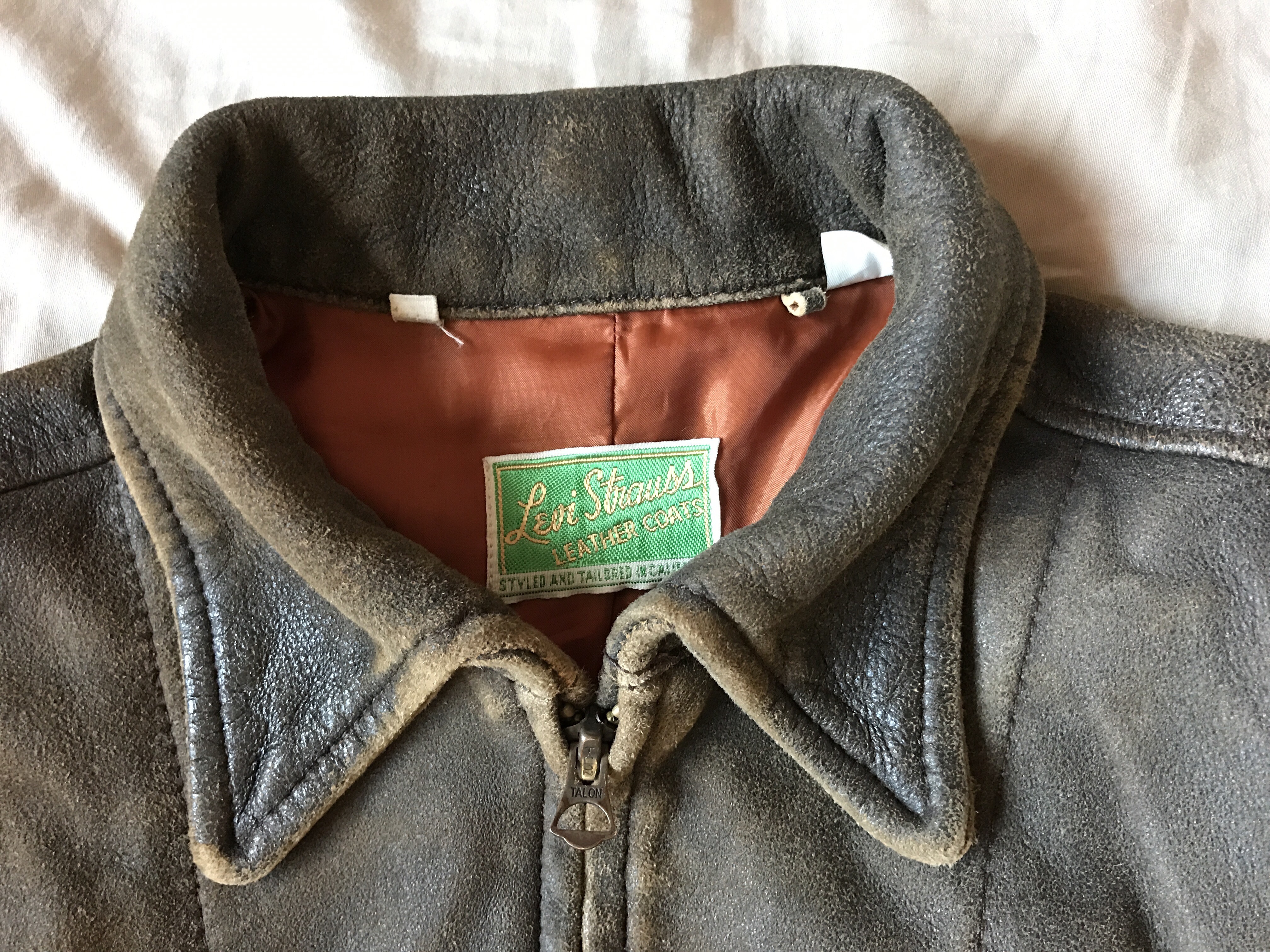 Conclusions
If you get a chance to grab one of these, don't hesitate. The quality of the jacket is fantastic and it's use in Skyfall makes it an iconic collector's item. As for the fit, these jackets tend to run a size too big, but the waist runs small. The dimensions can be different depending on the season. So get the seller to provide you with the dimensions of the actual jacket, if possible.
As always, reviews can be rather subjective. So, if you have a Menlo and have any opinions, details, or perspective you would like to share, please do so in the comments below. Myself and the community thank you for it.
A Personal Story about Enjoying Death
Now, while the idea of "enjoying death" may have just been a glib remark, you can also interpret it as a philosophy in its own right, with ties to the Bond legacy:
"You only live twice. Once when you are born and once when you look death in the face."
Last year, around the time I began writing for IA, I began coughing up blood. When diagnosed, doctors found a mass in my lungs. The doctors performed a lot of tests over the next few months to determine if it was cancerous or not. I continued to have episodes of coughing up blood during this time, and my own mortality was never more apparent to me. Fleming's words never meant so much.
For a long time, all I could think about was if I was even going to see my son's first birthday. I thought about how much I wished I had done so many things in my life differently, and the people and things that really mattered to me (family, friends, dreams fulfilled and unfulfilled) came rushing to the forefront of my thoughts. Everything else (money, disagreements, my job, etc.) suddenly became secondary. It was from this place that I decided I was going to "clean house" and focus more on what was clearly most important to me. I had no idea if collecting Bond memorabilia and writing for IA was going to stay or go. But I was going to listen to my instincts with a new sense of urgency, come what may!
It just turned out that I found myself wanting to write for IA more and more. In fact, Bond clothing, my writing for IA, and the AJB007 community were some of the things I felt like I was going to miss most in this world. I wanted to share my experience of this hobby with the community, and IA offered me that opportunity.
It was on the day of IA's first anniversary that I received the news that the mass in my lungs was benign and had shrunk to half its original size! When I look back at all the fear and anger and worry I felt over the last year, I wouldn't change it for the world. Fleming's words rang more true than I could have ever imagined. I gained an understanding of what was and what was not important to me. And I became part of a community that has been so very special to me and gained new friends that I never thought I would have in the process. So now I take time every day to make sure I am "Enjoying Death"!