S.E.H. Kelly Profile in Style
When I first came across S.E.H. Kelly on StyleForum, one word jumped to mind: Clean. And the more of their work I saw, the more fascinated I became with their pieces. Their approach to what some may call "heritage style" might look unassuming. Basic even. But underneath the simple exteriors lies a passion for design and detail few other brands can match.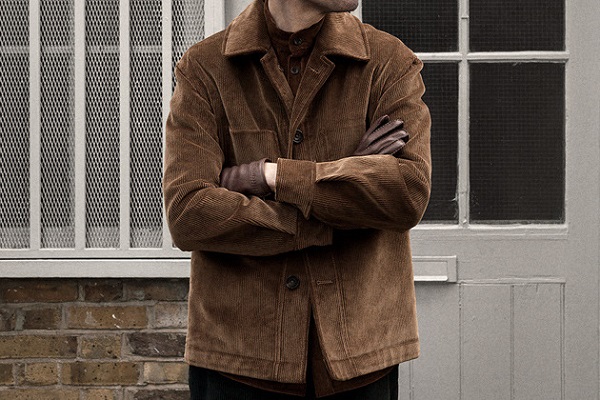 Started in 2009, this London-based company's mission was clear from the start: create timeless garments inspired by classic British menswear using quality materials directly sourced from UK manufacturers. And so their collections contain those staples found in almost every man's closet: polo shirts, trench coats, work jackets, cardigans. But each one of S.E.H. Kelly's interpretations of those "classics" comes with a twist.
The S.E.H. Kelly Profile
The Design Process
Almost every S.E.H. Kelly piece has this surface level "minimalist" style that really allows the distinctive fabrics and small details to stand out. Obvious thought and care has gone into the design decisions, from the fabrics used to the placement of the buttons. And then there's the innovation built into each garment, which often goes unnoticed until needed. Features such as the belt loops hidden under pocket flaps (so the coat doesn't look unfinished if you decided to go belt-less) and the underarm venting systems are practical, modern touches that never detract from the overall aesthetics.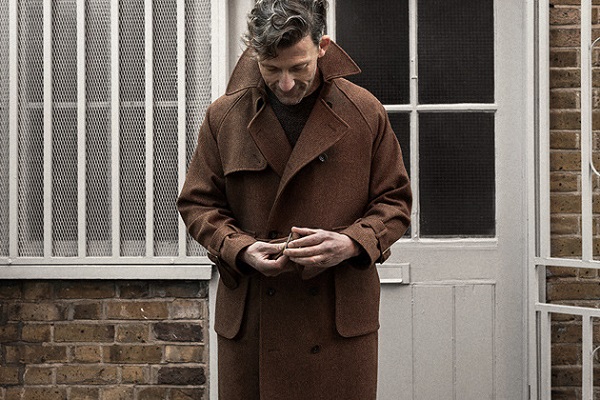 I asked Paul Vincent, Director of S.E.H. Kelly, about their design process. "Sometimes I'll have three-quarters of an idea for a great new jacket or coat, but feel it's missing that last element that makes it unique or interesting or good as a whole. And it might take a year or two before that final piece of the jigsaw falls into place. It may bubble up subconsciously or I'll l see another garment or object and think, 'that's it!' But we only start work on a design when all the ideas coalesce and we feel the development as a whole is watertight "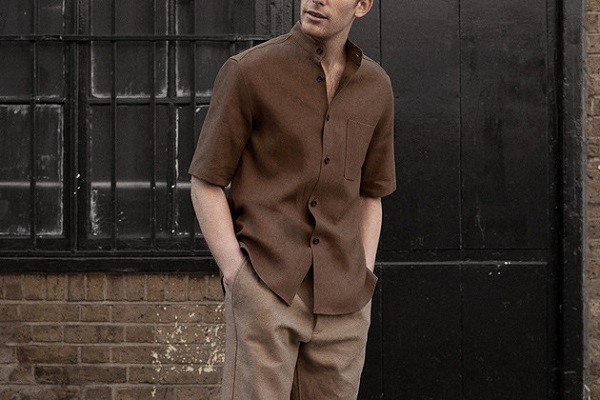 The Fabrics and Hardware
S.E.H. Kelly's fabric choices are one of things that impresses me most about their work. The colors, weights, textures and practicality of the materials all work together to create an understated harmony that defines both the look and the function of each piece. And the fact that almost everything that goes into the final product is made in the UK only adds to the appeal. Just read through the list of British suppliers they work with. From the knits to the canvas to the buttons, toggles and buckles, S.E.H. Kelly chooses to work with smaller scale manufacturers to get exactly what they want.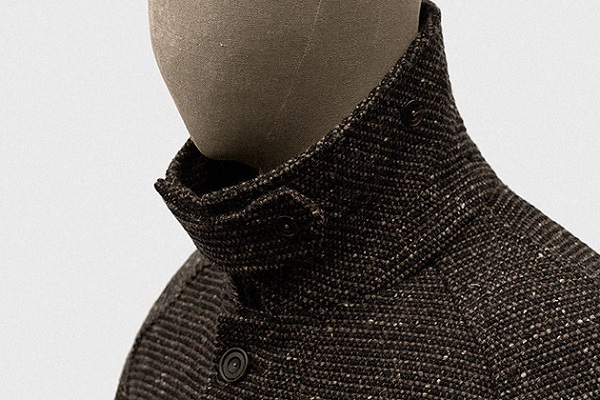 Working with smaller fabric mills, knit makers and hardware foundries has it's benefits. "Since we'e been going for ten years, we have a good list of preferred suppliers – for linen, various woolens, cotton, synthetics – and now we don't deviate too far from that list," says Paul. "And we work very closely with the manufacturer of all our pieces to make a very specific type of garment, from the thickness of thread to different types of yarn or finishes. The smaller suppliers tend to be more flexible and open to our input."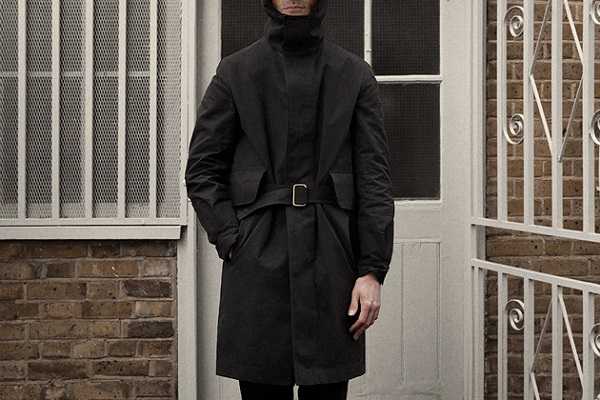 What comes next for S.E.H. Kelly? "We wish to check-off every good, classic item in a man's wardrobe," says Paul. "That's the long-term plan. I have a list as long as my arm of intended new developments." If these new developments continue to offer their signature blend of unique materials and thoughtful design with that nod to British heritage, then I'm definitely excited to see what comes next!
3 Key Pieces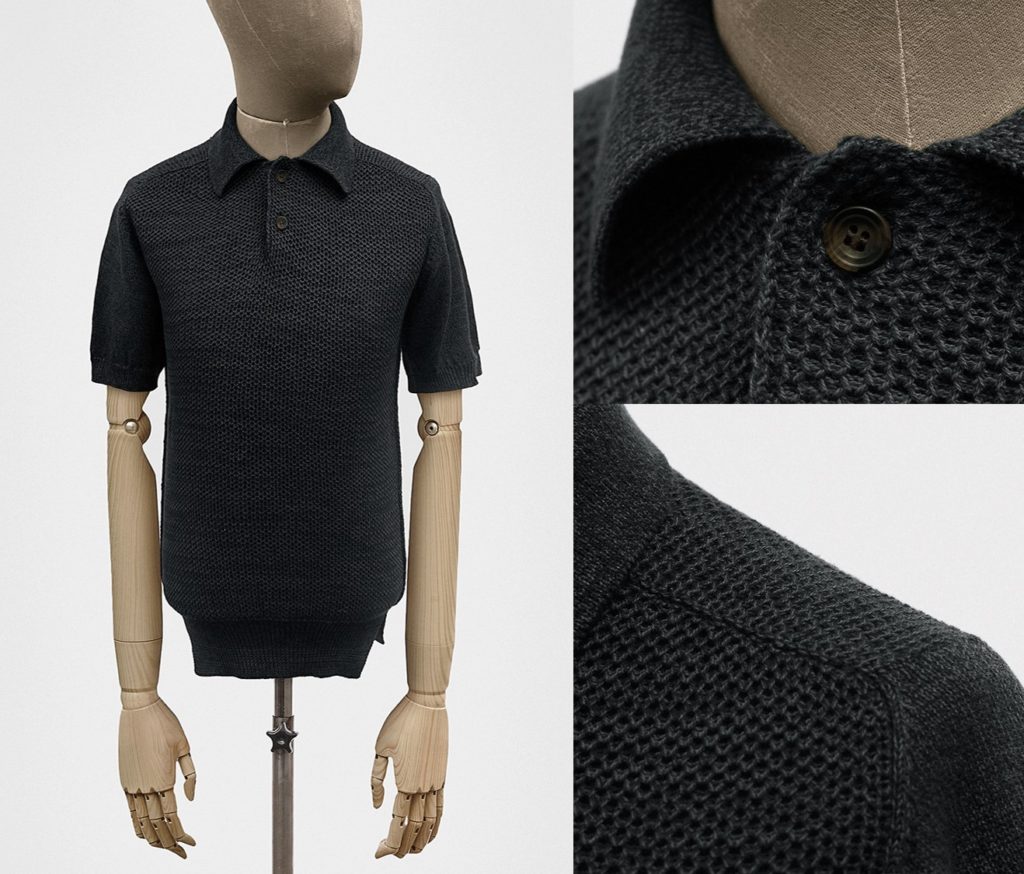 If there's one piece that clearly demonstrates S.E.H. Kelly's love of unique fabrics, it's their Polo Shirt. I mean, just look at the texture and depth of that knit! Hand-framed with three-ply cotton yarn through the body and two-ply yarn on the sleeves (so it fits better under a jacket), they've finished it off with genuine horn buttons at the placket. Yes, the price is up there. But with every stitch done by hand in the British Isles, this is truly a worthy investment piece.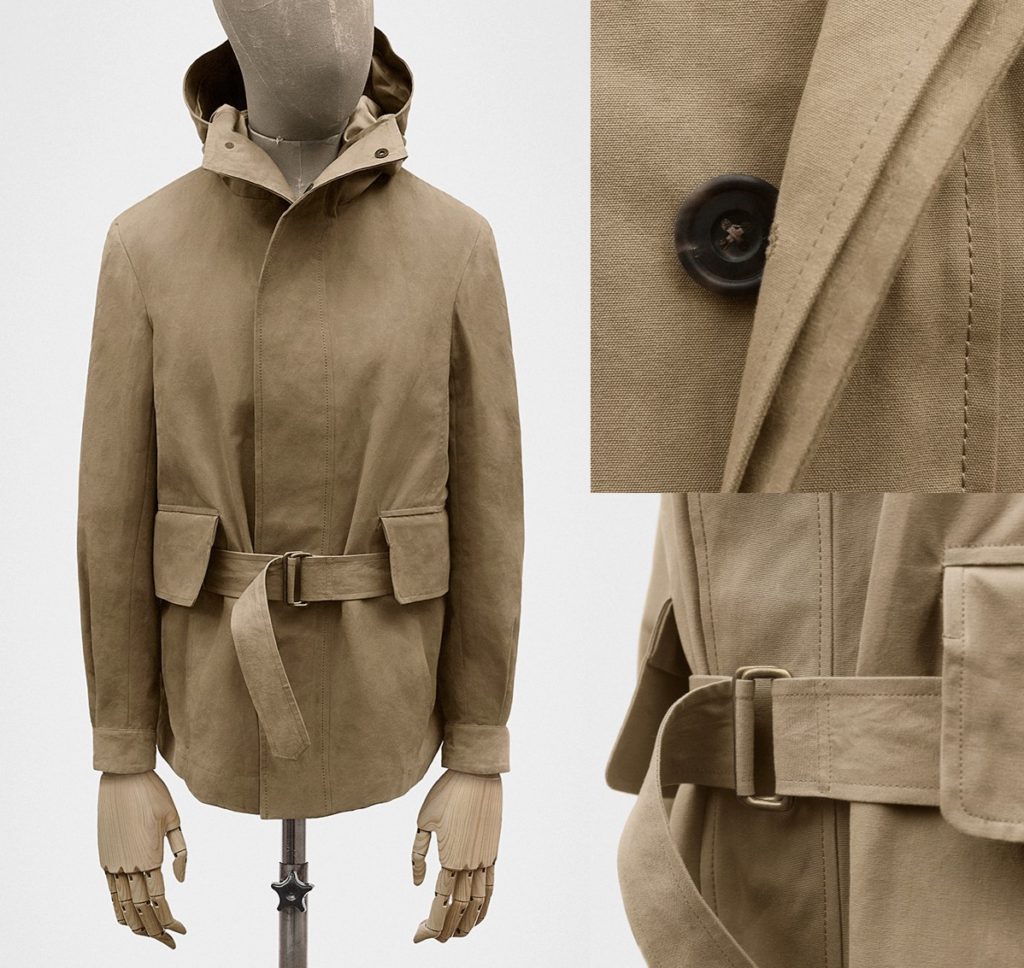 This was the S.E.H. Kelly jacket that first caught my attention. Why? Maybe it was the utilitarian yet elegant design. Perhaps it was the look of the cloth. Or I could have just wondered, "What the hell is going on with the belt?" Probably a mix of all three. About that fabric: they've used a highly water resistant, dry-finish cotton sourced from Scotland. It'll be stiff at the start, but it will soften and develop a patina with use. As for the belt? It's a great example of their ingenuity. It actually runs under the pocket flaps and then through a channel around the back of the jacket. So no exterior loops. If you prefer to go belt-less, simply remove it; no-one will think you're missing anything.  The Parka Minor is filled with great design touches like this.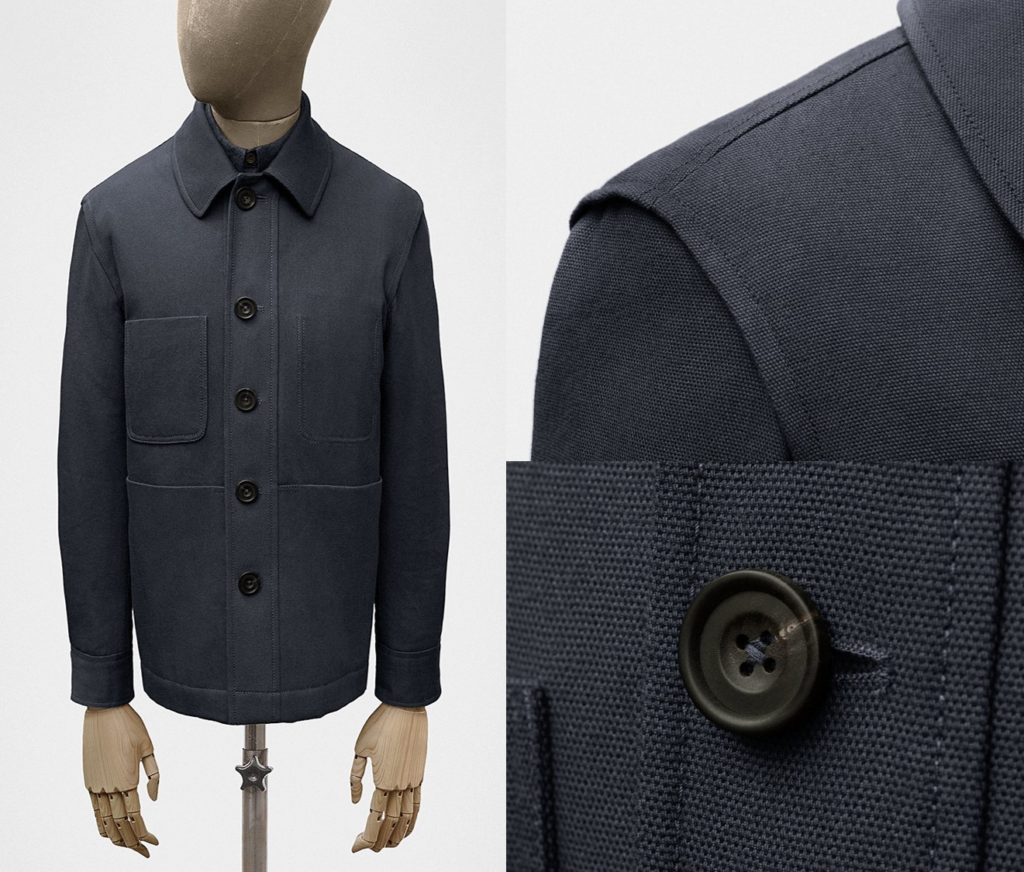 Once again, the simple looking exterior disguises a number of useful features. S.E.H. Kelly has used a cotton sail cloth for the jacket, which offers durability and a suitable amount of water resistance while developing a softer hand with use. There are pockets everywhere, including the two larger ones on the front and a secure interior one. This is also the jacket that features the unique under-arm ventilation. The sleeves look like your typical set-in construction. But they're actually open at the bottom where they meet the body to allow for more air-circulation. And to finish it off, they've used hand-polished, genuine horn buttons, each secured by a smaller rear button. For me, the Work Jacket is a perfect model for thoughtful design beautifully executed.
You can find more of S.E.H. Kelly's creations on their website. And if you're looking for more style inspiration remember to check out Iconic Alternatives on Facebook, Instagram and Pinterest!
This is a non-sponsored post. Neither Iconic Alternatives nor the authors received any type of payment (financial or in product) or were otherwise remunerated for the content.