How to Care for Your Cashmere Sweater
We all know the looks. The Scotland outfit from Skyfall. The Hoffler Klinik winter kit and the London finale "Stealth 007" style from SPECTRE. And, of course, the ultra high-end workwear Bond wore for his visit to Mr. White's cabin. Key pieces in all those looks were the beautiful 100% cashmere sweaters from luxury British brand N.Peal.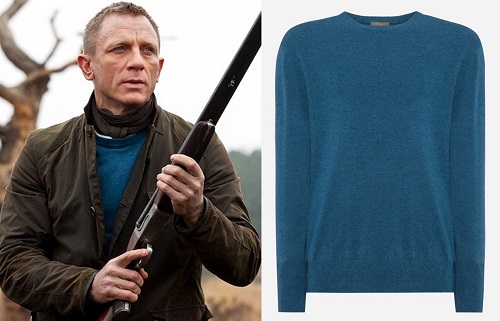 The long-staple, ethically sourced Mongolian cashmere that N.Peal uses for their sweaters can last a lifetime. But it's also a somewhat delicate fabric that requires a little bit more attention if you want to keep it looking beautiful for years. So we reached out to the experts at N.Peal and asked their advice on how to care for your cashmere sweater. They recently collaborated with The Laundress to produce a full range of care products specifically designed for high-end cashmere garments.
With the colder weather right around the corner, now's the perfect time to get your Bond-inspired knitwear looking the best it can!
What You Will Need
This standard cashmere care routine will help ensure that your cashmere sweater stays looking as good as the day you bought it. To take proper care of your cashmere you will need the following tools:
A cashmere comb
Cashmere storage bag
Cashmere wash
Cashmere spray
Stain solution
Cedar wood balls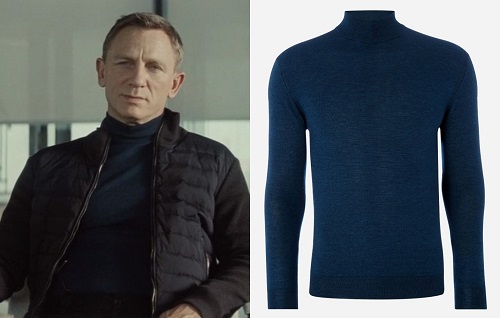 Storing Your Cashmere
Care for your cashmere in between wears by folding and storing it inside a proper cashmere storage bag to keep it away from heat sources and sunlight. Cashmere bags are usually made from cotton as they work effectively to keep cashmere pieces cool and dry, as well as deterring moths. It's really important that you learn How To Protect Wool Clothing From Moths as they will eat it and create holes in your favourite garments.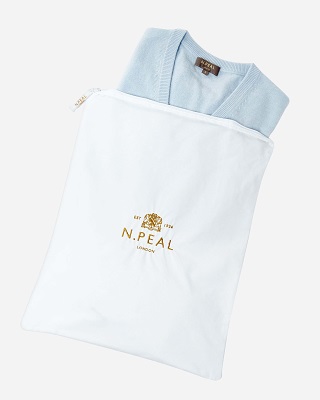 Hangers can cause your garment to sag or become misshapen. So we always recommend that you store your cashmere flat in a drawer. Simply place it inside the bag and leave this in a cool, dry place away from condensation. For extra effective care, store your garment with a couple of cedar wood balls to keep moths and mildew at bay. A spritz of cashmere spray before packing will also keep your garment fresh and ready for its next wear.
Maintaining Your Cashmere Sweater
Pilling (those tiny balls of yarn on the surface of the knit) can age a cashmere sweater very quickly. It's caused by the friction that comes from normal everyday wear, when the loose fibres on the surface of the garment rub against each other. And it can start to appear after just a few weeks of use. You'll probably first notice pilling on the sweater at the hips, underarms and shoulders. But it can be kept to a minimum by gently washing your garment and also using a special cashmere comb regularly.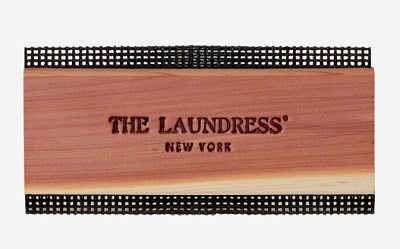 Cashmere combs have a rough surface that will help remove the pilling. Lay your sweater flat and lightly brush the comb over the surface where pilling is visible. This will help the pills come loose from the fabric without damaging the cashmere itself. Regular combing should still be carried out even when you can't see any pilling to help it from forming.
Washing Cashmere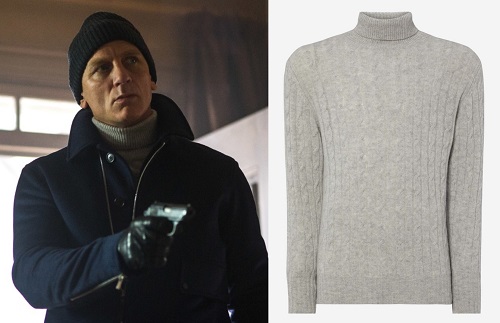 Washing your cashmere sweater requires some consideration as all washing machines are different. Since cashmere can be delicate, you need to take extra care while machine washing to avoid damaging your garment.
Machine Washing
If you prefer to wash your cashmere by machine, put the garment in a laundry bag and place it in the machine with a small amount of the cashmere wash. You will then need to use the machine's delicate low or short cycle with a temperature setting of no more than 30 degrees Celsius.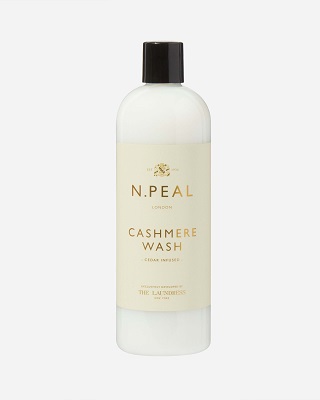 Hand Washing
If you don't feel comfortable using a machine, washing your cashmere by hand is almost easy and just as effective. And it can actually be better for your sweater since it doesn't agitate the sweater as much, which helps prevent pilling. Start by adding a couple of drops of cashmere wash to a clean bowl of lukewarm water. We recommend using a special cashmere wash that's much more gentle than other cleaning products. It will also leave your garment feeling soft and fresh after cleaning.
Mix the cashmere wash and water solution well before soaking your garments for a few minutes. Gently squeeze the water through the fabric. Then rinse the sweater thoroughly with lukewarm water to remove all the wash water
Removing Stains
When you have stains, use a dedicated stain solution designed specifically for cashmere to remove them before washing with the normal cashmere wash solution. The amount of stain solution you use will vary based on the type of stain. And you may need to soak the item for slightly longer while gently working the solution through the stain itself to remove it.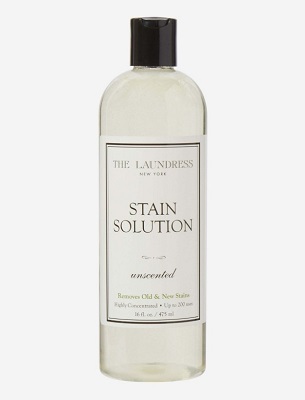 How To Dry Your Cashmere
For drying your cashmere sweater, you're going to need a towel and/or a flat drying rack. Once you have rinsed your garment after washing, remove the excess water trapped in the knit by laying the garment flat on a towel. Roll up the towel with the sweater inside and press down gently to remove excess water.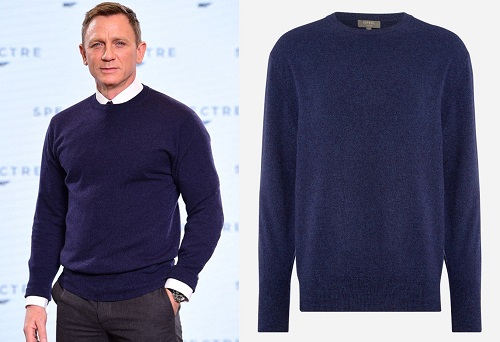 A flat air drying rack will then ensure that your item doesn't sag or become misshapen by the weight of the water. You should keep the sweater away from heat or sunlight while it's drying. And you should never be tempted to dry your cashmere garments in a tumble drier. The heat and motion of the drier can leave your garment prone to shrinking, felting and pilling.
With the proper storage, routine care and correct cleaning methods, you can easily keep your luxury cashmere sweaters looking nearly brand new for years. It does take a little extra effort to care for cashmere. But when you've invested in a beautifully designed garment made from high quality fabrics, it's definitely worth it.
This is a non-sponsored post. Iconic Alternatives was not compensated financially or in kind for the inclusion of the products in this post or for the participation of the N.Peal. Check out our "How To" section for more advice on personal style, entertaining, and maintaining your wardrobe!