Casino Royale Long Sleeve Blue Polo
Updated May 5th, 2019 – While we're still not sure who made the Casino Royale long sleeve blue polo Bond wore while doing his best to sink Venice, both BAMF Style and The Suits of James Bond have done a good job of identifying the key features.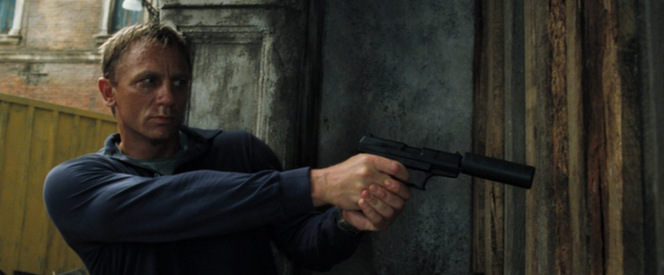 Features Wanted for the Casino Royale Long Sleeve Blue Polo
Airforce blue interlocking cotton
Ribbed Cuffs
Open hem
Self fabric collar
Hidden 2 button placket
No logo
It's the combination of self collar and hidden placket in the right shade of blue that make it difficult to find solid alternatives for the shirt. Luckily, more brands are coming out with self collar polos, and a few have even added the hidden placket!
Space
Space
Best Options for the Casino Royale Blue Long Sleeve Polo
Rest easy Bond-style fans. We now have an easy choice for Best Option. This replica from Magnoli Clothiers is just about as screen-accurate as you can get. And it's very well made. AND it comes at a more than reasonable price.
I ordered one almost as soon as they became available. So far, I'm a happy camper. Where most people seem to be having issues is with the fit. The sizing definitely runs small. Based on the size chart on their website, I selected a large for my 5'9″, 175 lbs frame. The fit is great through the torso and the length is fine. There's a little bit of overhang at the shoulders, but nothing dramatic. And the sleeves are a touch long but, again, it's nothing unbearable. So my advice is to go one size up from your normal size. The Royale Polo is shown below with navy chinos from Zara, a no-name grey t-shirt, and Adidas running shoes.
Under $100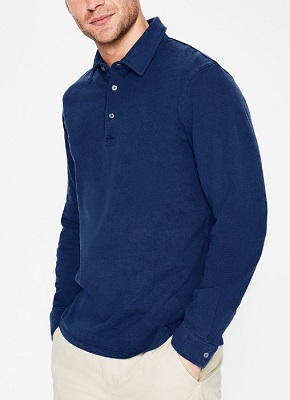 Well, the color looks like it's a great match! But this option from Boden is missing the hidden placket. And they've used button, shirt-style cuffs instead of the ribbed knit. Personally, I kind of like that change since I usually wear my sleeves rolled up. Sizes small to XXL are available on the website.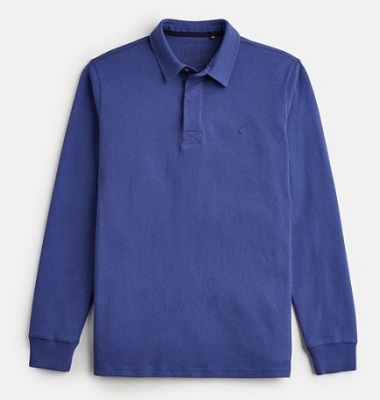 The blue may be a little bright. But other than that? It looks like the Ruckbury is giving us a lot of the features we want! And it's going to be hard to beat at that sale price. The Joules website currently has sizes small to XXL in stock. If Magnoli hadn't already created a more screen accurate shirt, this would have been the "Best Option".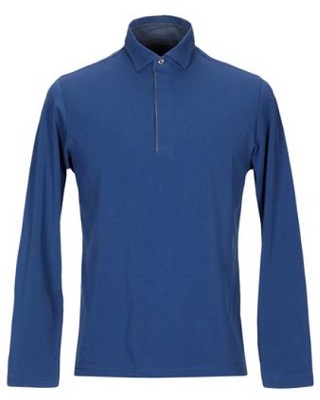 Since Yoox is selling this alternative, I honestly have no idea how long it will last. But it checks many of the right style boxes. We get a close color in a 90% cotton/10% elastane fabric, the open cuffs and hem, the self-fabric collar, and the hidden button placket. And it's made in Italy. Shame about that contrasting fabric at the placket. If you happen to be a size medium or large, you can get the lower price here. But if you need a small or an XXL, then you're stuck with the higher priced option.
Under $150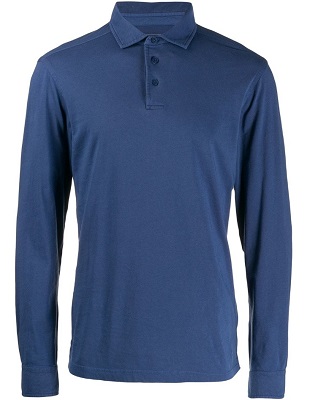 Wow, the color in the product photos is pretty close to ideal! But, once again, no hidden placket. And Hackett has used the same kind of button cuffs we get on the Boden alternative above. Last but not least, Farfetch is bringing it to you. Which means there's one of each size left in stock. If you like this one, I suggest you act fast.
If you've found some good alternatives for the Casino Royale Long Sleeve Blue Polo, feel free to share them in the comments! While you're waiting, why not check us out on Instagram, Facebook and Pinterest?
Images used are sourced from BAMF Style.