The Sean Connery James Bond Navy Blazer
I am truly sorry to be the one to break this to you. But unless you live in a warmer climate, it's highly unlikely you'll be able to wear your Brunello Cucinelli SPECTRE linen blazer alternative all year round. Which means we need another option for the colder months. And that's wear the James Bond Navy Blazer comes in.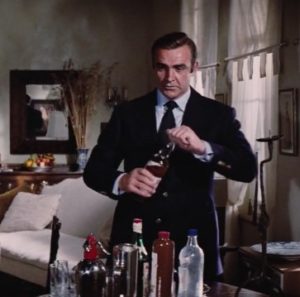 I probably know what you're thinking: navy wool blazers are NOT your style. They're for preppy yacht owners and bankers at country clubs.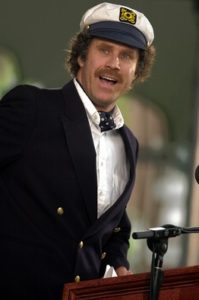 So it's our job to show you how a navy wool blazer can work with your affordable Bond wardrobe. We'll be taking a three pronged approach:
We'll be doing separate posts on Connery's blazers and Roger Moore's blazers. They're slightly different styles: Connery's used patched pockets, which made them slightly more casual, while Moore's single breasted blazers featured flap pockets for a dressier look.
In each post, we will look at classic options, transitional options that will help us bridge the gap between classic and trendier looks, and modern fit options. The modern fit options may use fabrics other than wool and, in general, will be unstructured for a more casual style.
We'll be doing a "4 Ways to Wear It" post on navy blazers very soon to illustrate their versatility.
Sound good? Alright, moving along ….
How is a blazer different than a sport coat or suit jacket?
Many brands are using the terms interchangeably now, which makes it difficult to distinguish one from the other. Especially when it comes to solid colors. Try this Dappered article for more insight. For me personally, a blazer has three main characteristics that set it apart: you wouldn't feel weird wearing it around boats (unlike a tweed sport coat or pinstripe suit jacket); it's probably some solid shade of dark blue; and it has contrasting buttons in metal or horn. That's the best I can do.
Features wanted for the Sean Connery James Bond Navy Blazer
Connery's Bond wore a similar style of navy blazer in three films: Dr. No, Thunderball, and Diamonds Are Forever. Take a look at this post on The Suits of James Bond for more details.  I'm not including the blazer Connery wore in Never Say Never Again in this post, since it was closer to the style of Roger Moore's jackets. For now, we want:
100% wool
3 patch pockets
Double vents
Contrasting buttons in metal or horn
The Classic Options for the Sean Connery James Bond Navy Blazer
To put it simply, Suit Supply is very popular. And their Havana fit is a favorite on many men's style forums. Some traditionalists feel the tail is cropped a little short. But compared to offerings from H&M and Zara, it's a pretty classic style. Suit Supply uses wool from the Italian mill Reda, and the jacket features a more natural shoulder and partial lining. If you prefer to have a jacket with the patch chest pocket, check out their Hudson model for $499.00.
Alright, lets get right to the nuts and bolts of this bad boy. Spier & Mackay have used 100% Super 110 Australian Merino Wool and a Bemberg 1/4 butterfly lining. The jacket features no shoulder padding, a Barchetta chest pocket and is finished off with double vents and genuine horn buttons. TL;DR: it is a LOT of jacket for the price.
The Transitional Option for the Sean Connery James Bond Navy Blazer
On sale at Century 21 (down from $325.00), the fabric of the Tailorbyrd Chino Sport Coat is 78% cotton/22% polyester, with a full (?) polyester lining. In other words, even though it's cotton, it's probably not the best bet for warmer weather. Basically, they've kept the traditional styling of a blazer, including the horn buttons and double vents, but used a more casual fabric.
The Modern Fit Options for the Sean Connery James Bond Navy Blazer
Down from £149.00 at the House of Fraser, the Linea Wilkenson is 100% wool in an unstructured, contemporary style. Translation: the tail is really cropped. Online pics make it look completely unlined. All sizes are in stock.
The knit texture of the Hawes and Curtis alternative gives the 80% wool/20% polyester fabric some visual interest and a casual feel, while still retaining some of the details of a traditional blazer. The price has dropped from £149.00 and all sizes are in stock.
Maybe a little lighter blue than we'd like? The fabric is a cotton/poly blend, and the jacket has a single vent. Once again, a cropped tail style, but it does seem to have more structure to it than the Hawes and Curtis or Linea options. Uniqlo UK has a similar style in 60% polyester/32% cotton jersey in a darker 069 Navy color.
Our post on affordable alternatives for the Roger Moore James Bond navy blazer will be coming up shortly. In the meantime, share your finds in the comments below!