The Roger Moore James Bond Navy Blazer
We've already taken a look a the Connery Bond version. Now it's time to turn our attention to affordable options for the Roger Moore James Bond navy blazer. Moore's Bond wore a single breasted blazer in three films: The Spy Who Loved Me, Moonraker, and A View to a Kill.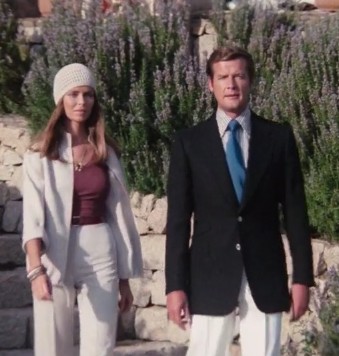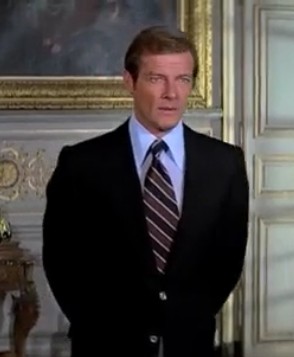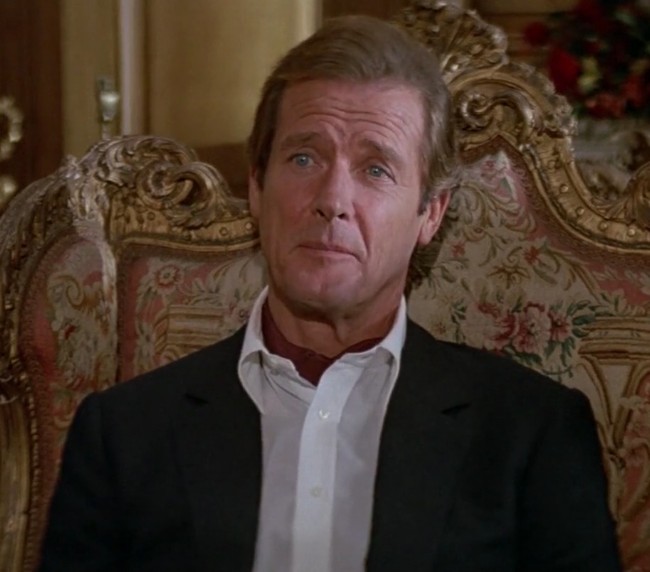 Aside from the choice of fabrics, Moore's blazers differ from Connery's mainly in their use of flap pockets. In contrast to Connery's blazers with their patch pockets, Moore's jackets appear slightly more formal. You can learn more about Bond's blazers in general in this post from The Suits of James Bond.
Features wanted for the Roger Moore James Bond Navy Blazer
100% wool
Flap pockets
Optional ticket pocket
Double vents
Contrasting buttons in metal or horn
The Classic Options for the Roger Moore James Bond Navy Blazer
Hawes and Curtis have used super 120s to make a truly classic style. It's fully lined and has double vents and angled flap pockets. The price has come down from £149.00 and there is still a good selection of sizes in stock.
Made from 100% wool (no note on the type), the Marks & Spencer option is also fully lined in 51% polyester/49% viscose. It has two flap pockets with an additional flap ticket pocket (like Bond's blazer in The Spy Who Loved Me), double vents, and contrasting dark brown buttons.
Charles Tyrwhitt makes of point of mentioning that their 100% wool jacket features a canvas chest piece construction. So at least we know it's not completely fused. Styling is very similar to the Hawes and Curtis option: slanted flap pockets,  a 55% polyester/45% viscose full lining and Corozo nut buttons. Two things worth mentioning. I can't tell if the jacket has double vents. And it has working cuff buttons, which can make shortening the sleeves a pain.
The Transitional Option for the Roger Moore James Bond Navy Blazer
There are a lot of navy cotton jackets on the market. But I'm going with the the Marks and Spencer version for the simple reason that they've kept most of a classic blazer's styling details but used a more casual, textured fabric. Having said that, it's cut short! It also has a single vent. But it looks to only have a partial lining, which will make it much more comfortable in warmer weather.
The Modern Fit Options for the Roger Moore James Bond Navy Blazer
The details are classic blazer. But the styling is totally modern. A slim fit jacket in 100% cotton, the Gallager combines slanted flap pockets with a short tail, narrow lapels and higher button stance.
Like the Linea Gallager, the Lord & Taylor house brand option is true contemporary design: an unstructured style with narrow lapels, cropped tail, and high button stance. The fabric is 100% cotton and seems to have an almost flannel like texture. The jacket also has double vents, flap pockets and a jetted ticket pocket.
Remember that we'll have a "4 Ways to Wear It" post coming up soon with suggestions on how you can combine the navy blazer with other Bond related clothing to create some new looks. And don't forget you can find us on Facebook, Pinterest and Instagram!