Daniel Craig Style Flat Caps
Updated January 20th, 2022 – Just so you all know, I experimented with a LOT of hats to write this post. And if I learned one lesson, it's this: you need to choose a hat shape that works for your face. So yes, this post will be about Daniel Craig style flat caps. Specifically options for his favorite Brunello Cucinelli wool driver's cap. But I can't stress this enough: Mr. Craig is one of those lucky individuals with a face shape that seems to work with a variety of hat styles.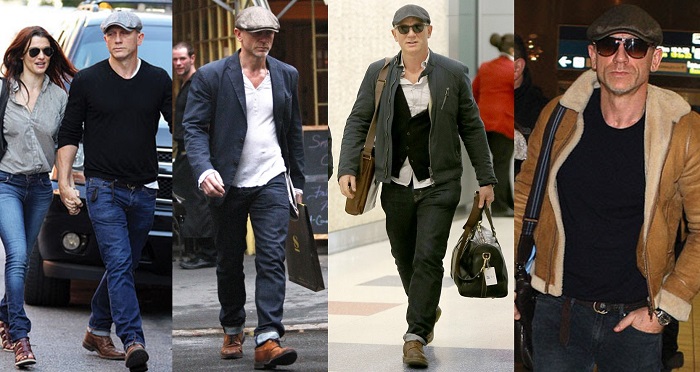 I, however, do not have such a face. I wear a size 7 3/8 hat size (59 cm, 23 1/4″, typically pushing the limits of a size Large). And my face is longer and narrower. I also have a pretty high forehead. What all this means is if I stick one of those baggy newsboy numbers (such as the Stetson Hatteras or the Goorin Bros. Ward 7) on my noggin, I look like a mushroom. Not exactly cool.
And it's for this reason I think we need to discuss some fundamentals of hat design before we get to the alternatives.
Some Flat Cap Design Basics
Styles of Flat Caps
Within the category of flat caps, we have four main sub-categories. So let's start with those.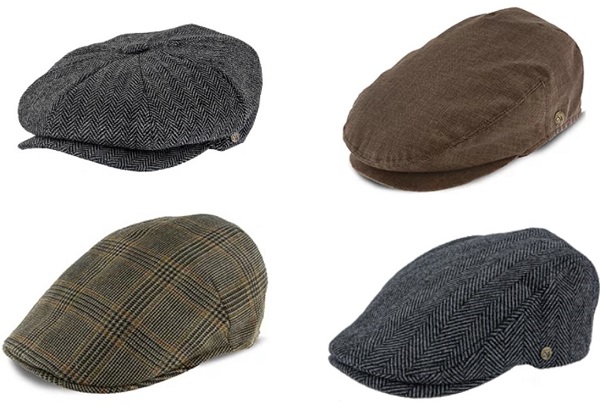 Newsboy Caps: These caps are characterized by their higher volume design and six to eight panel construction. They also tend to have a button on top and a more pronounced brim. Daniel Craig has been seen wearing a Newsboy cap from time to time, specifically the Goorin Brothers Ward 7 (as identified in this post from @legallybond on Instagram).
Ivy Caps: The construction of this style features a wide, circular top panel and minimal attachment of the crown to the brim. The brown Stetson Bandera cap Craig used to wear was in this style.
Duckbill Caps: Often made from a single piece of material, the main characteristics of this style are its lower volume, more rounded crown and the full attachment of the crown to the dramatically curved brim. Don't confuse Duckbill caps with Ascot caps. Although they may look similar, Ascots use a stiff construction which allows the cap to retain it's shape at all times.
Driver's Caps: Similar in construction to the Ivy cap, Driver's feature a narrower top panel which gives it a lower volume, more streamlined design. They can also use four or five panels constructions for an even more fitted look.
What I learned about cap construction and fit
I ordered quite a few caps to try out for this article. And I discovered there are subtle design and construction differences that can radically change the way the hat looks on you.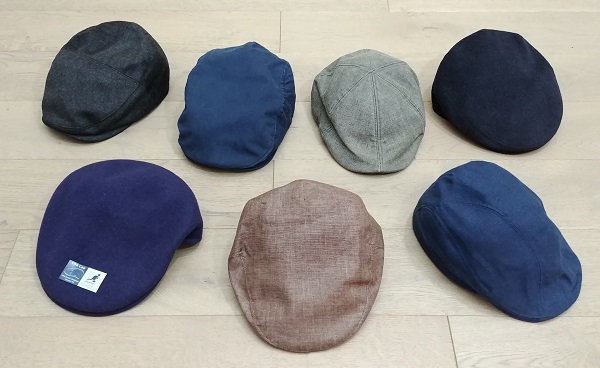 First is the actually style of flat cap. Higher volume, softer styles (like Newsboys) tend to work best for men with a squarer face shape. More angular but still higher volume designs, like Ivy caps and some Drivers, are more suited to a more rounded face shape. Meanwhile, Duckbills and some Driver's, with a lower profile, more streamlined style and moderate width brim, are best for men with a longer or more angular face shape.
The second important factor is the depth of the crown at the front of the cap. This determines how far down on your head the hat will sit. Some hats with a shallower front depth and higher depth at the back create more of a "wedge" shape when you wear them. I found that Ivy caps with a larger circular panel construction created this look. Meanwhile, caps that used multi-panel constructions tended to have a greater overall depth. And this created a softer, more rounded look.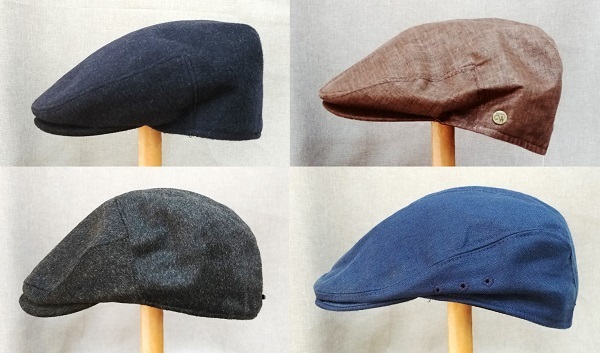 The third factor is how much of the crown is attached to the brim. Ivy, Newsboy and some Driver's tend to use a single point of attachment. On the other hand, Duckbills fully attach the crown to the bill.
Great! So how does all that work together to create a good looking cap?
We're about to enter the realm of "personal experience" here, so be warned!
The flat caps that worked best for me were Driver's styles and had the following characteristics:
They used a multi-panel construction and had a deeper front crown.
The shape in profile (from the side) was more rounded.
The crown was secured to the brim with either two snaps or partial stitching. And little to no brim was exposed when I wore it.
I found that caps that used the larger, circular single panel construction and single snap button brim attachments (i.e. Ivy caps) just didn't fit me as well. When I put them on, the sides of the caps would flare up and out. So I almost got that same "muffin top" effect as I had with the Newsboy cap style. And the front of the crown would lift up, leaving most of the brim exposed. Not the look I was after.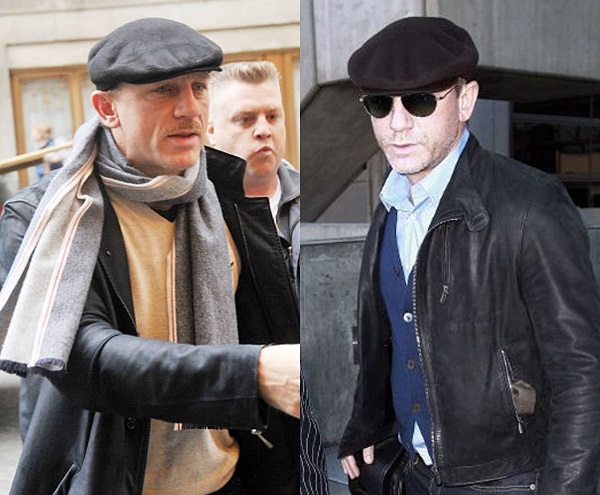 Now, I just want to clarify (again) that this is no fault of the caps. In fact, the two hats I wanted to like the most (that linen Walrus and the cashmere Seifter) are true Ivy cap designs. It was a little disappointing they just didn't look that great. So if a cap doesn't work on you, do as I do and blame your head! But if your face shape is a little rounder or squarer than mine? Then I have no doubt you could rock that type of cap construction.
Having said all that, I do feel somewhat lucky that the most popular Daniel Craig style flat caps tend to be of a design that does work for me.
Features Wanted for Daniel Craig Style Flat Caps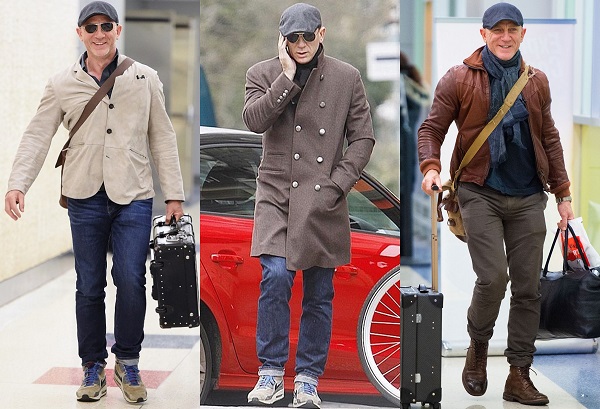 As I said at the start, I'm going to focus this post on the Brunello Cucinelli wool Driver's caps of which Mr. Craig seems so fond.

Those sold for around $320 and they're next to impossible to find now. However, there is a new 100% grey wool flat cap model from Brunello Cucinelli that has many of the same details as the older version. It retails for $395.00 at Farfetch (if you're a size small, it's also on sale for $276.00 at MyTheresa).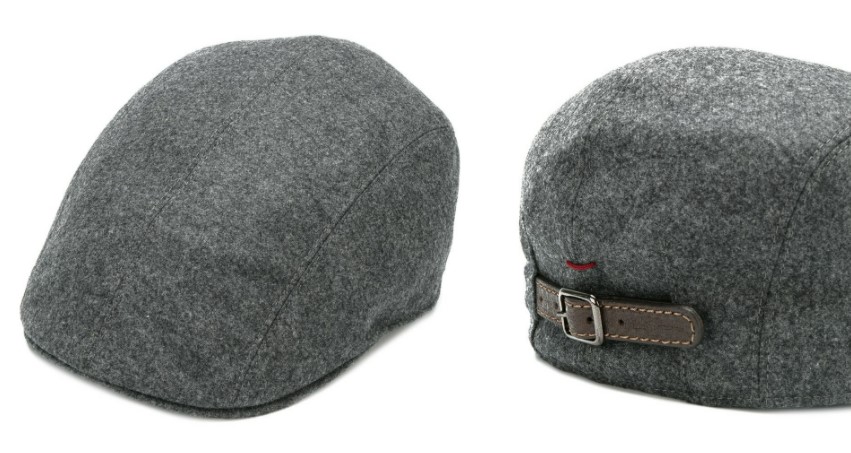 As far as more affordable alternatives go, here are the style details we're looking for:
Dark grey or navy blue wool material
Four or five panel construction
The crown is almost completely secured to the brim
Leather strap adjuster at the back (this is a very rare feature!)
I looked for good alternatives from all the big hat makers: Goorin Bros., Borsalino, Brixton, Bailey, etc. Unfortunately, most of them seem to be focused on Ivy or Newsboy styles. And the Driver's caps they did have weren't the right colors or materials. But, as always, I'll keep looking and update this post with new finds.
Best Options for Daniel Craig Style Flat Caps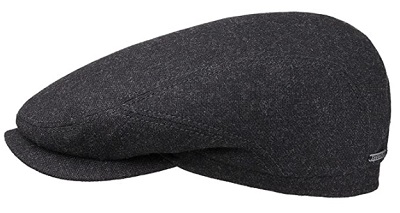 With the Belfast, we get the crown shape we're looking for. But more of an exposed brim. Stetson's used a 71% virgin wool/25% cotton/4% cashmere blend material for the cap. The Stetson I bought (the wool/cashmere STW212, now sold out) really is a beautiful cap, so I feel good about recommending their products. While the Anthracite is a great match for the charcoal Daniel Craig cap, I think the blue color is a little too light to work. Which is why I'm suggesting a second "Best Option".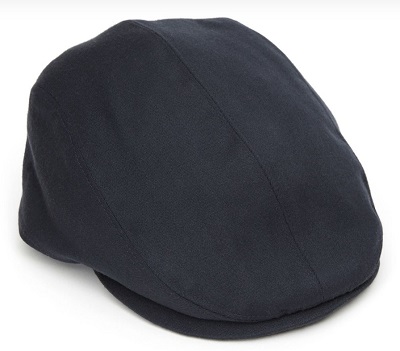 Made from 100% wool with a smoother finish, the Ellis has a great shape, a nice dark navy color and a very reasonable price. Sizes small to XL are available on the Christys' website.
Under $50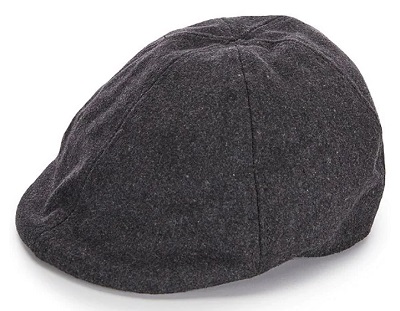 The Cremiuex is more of a Duckbill style. So you can expect a shorter brim and more rounded profile. They've used a 100% wool fabric and while the grey is a great color match, the navy has some flecks of lighter blue running through it, giving it an almost Donegal tweed like look. It also only comes in two sizes (S/M and L/XL). If you're inbetween sizes that could be a problem.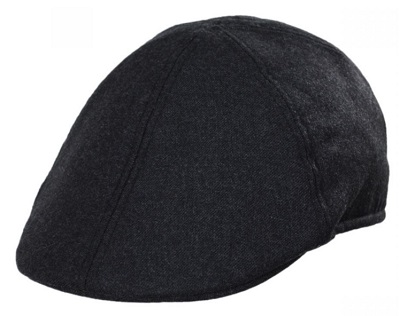 Another Duckbill. And it only comes in charcoal. It also looks like it has a lower profile than your typical Duckbill, which could work well for those of your with smaller heads. You'll find sizes medium to XXL at Village Hat Shop.
Under $100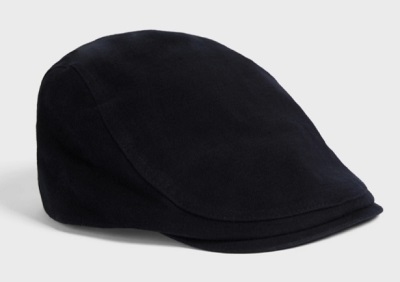 Ted Baker is known for adding fun little twists to classic desgins. And that's what they've done with their flat cap. Made from a 96% brushed cotton and 4% elastane blend fabric and finished with grommets for ventilation, it should be comfortable to wear for three seasons of the year.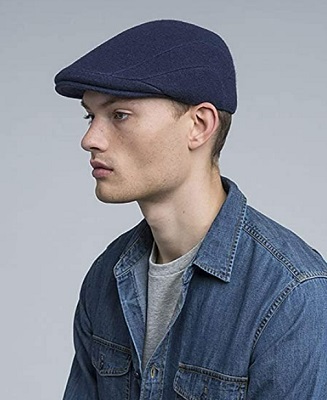 So it turns out this is the Kangol I should've ordered. It definitely has more of Driver's cap style than the 504 I bought. Like the Cucinelli, it uses a multi-panel construction. And they've fully attached the crown to the brim. The fabric is a 75% wool/25% Acrylic blend. As for the brand? Well, Kangol has been around forever. Despite a huge rise (and subsequent drop) in popularity some years ago, it's still a well-respected name. I've linked to Amazon above (hence the price range).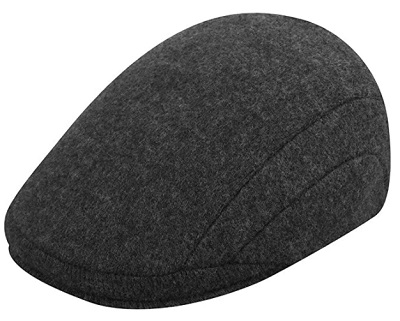 Same as the Kangol cap above, but in the darker, charcoal grey color. Unfortunately, this one no longer seems to be available in the UK.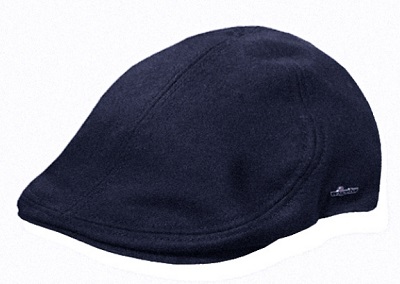 I'm in the market for a new navy flat cap. And this one really caught my eye. It's a true winter cap, made from 100% wool with a quilted lining for extra insulation. It also comes in numerical sizes. So it will be easier to dial in the fit. If I decide to pick one up, I'll let you know how it goes.
The Investment Piece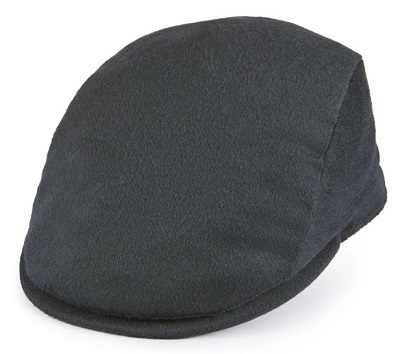 An option from an iconic British brand that's been in business since 1662. The Berkeley has the sleeker shape of the Driver's cap. And they've used a naturally waterproof Loden cloth (a mix of sheep and alpaca wool), which has a brushed, almost fuzzy finish. Looks great in the Navy (pictured above) or the mid-grey color. Lock & Co. does ship to the U.S.A. However, you're facing a very steep £25.00 ($34.00) delivery charge. But if you want the best from the oldest hat shop in the world (which also supplies headwear to the British Royal Family), it'll be worth it.
A Quick Note about the importance of hats
There are some "style purists" that say that flat caps are to be worn only in the colder months. Personally, I say to hell with that. For three reasons. First, a flat cap just looks more stylish than a baseball cap. Second, there are plenty of great Driver's caps out there made from summer weight materials like linen or cotton. For example, check out the VOBOOM Cotton Driving Cap ($12.99/£19.96), the Kangol 507 Tropic ($45.00) or the Stetson Silk and Linen Ivy Cap ($76.50).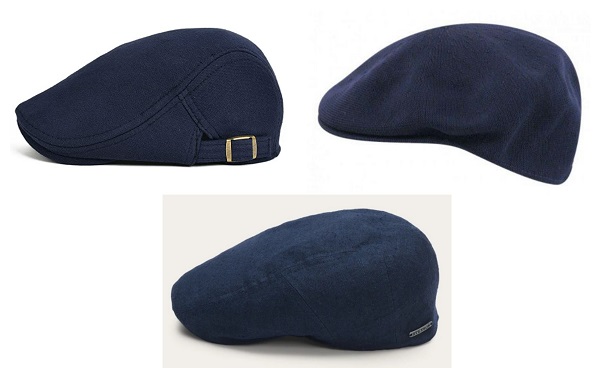 The third reason is a little more personal. For the last couple of years I've been fighting some mild (i.e. easy to remove) skin cancer on my face. And although everything is fine now, it's been a wake up call to be sure. From the moment I found out about it, I didn't go outside without a good slather of sunscreen on my exposed skin and a hat, something I rarely did before. Gentlemen, do not take the chances I did. Wear a cool looking hat, plenty of sunscreen and protect yourselves!
Bonus: Newsboy Caps!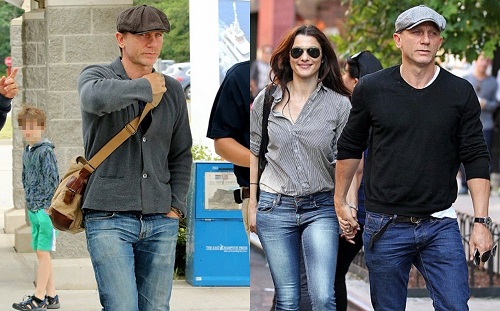 Craig was known to sport a few Newsboy style caps from time to time in his pre-Cucinelli days. While the brown Goorin Bros. Ward 7 (on the left) is no longer available, you can still buy the Stetson Hatteras for $150.00. And as Ian mentioned in the comments below, boutique British brand &Sons also has a great newsboy style cap that's worth a look. Their Thompson Baker Boy Hat in Grey Herringbone ($135.00/£95.00) is made in the UK from genuine Harris Tweed and features a leather trimmed peak.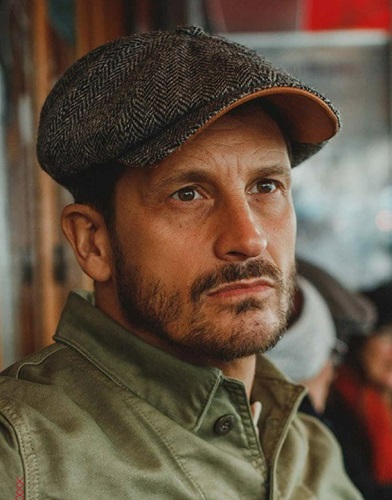 In fact, if you do decide to go with a newsboy style cap, there are plenty of options to choose from. The Christys' 8 Piece Baker Boy Tweed Cap (on sale for $37.79), the Bailey Simnik Flat Cap (on sale for $44.80), the Brixton Brood Snap Cap ($45.00), the Stetson Wool and Silk Hatteras ($94.80) and the Goorin Salem ($120.00) will deliver the look we want.
Have some suggestions for Daniel Craig Style flat caps? Tell us about them in the comments! And remember to visit our Facebook, our NEW Instagram account and Pinterest if you're looking to stay on top of deals from around the net or just need some inspiration!