The Velasca Tirape Wing Tip Boots Review
One of my favorite Bond outfits has to be the "Barbour look" he wore in Scotland in Skyfall. But for a few years now, I've been making do with a pair of no-name wing-tip boots that I picked up on sale. They've been great, but the big problem with them? No medallion on the toe. So I recently decided it was time to up my boot game. As much as I wanted to drop $600+ on a pair of Crockett & Jones Islays, that just wasn't an option. So I did my research on affordable alternatives and landed on the Velasca Tirape wing tip boots for $235.00.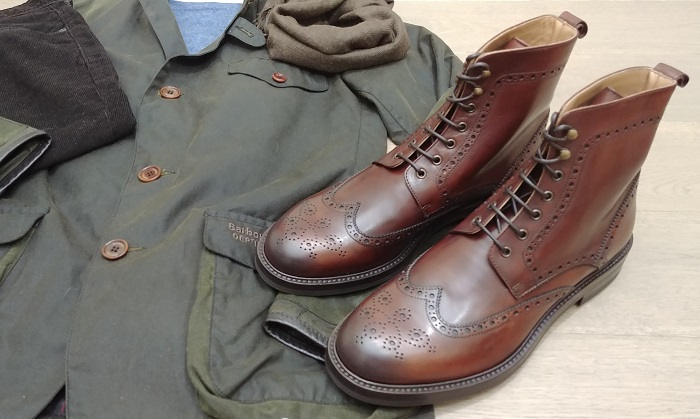 About Velasca
Velasca is a relatively young company. It was founded in 2013 by Enrico Casati and Jacopo Sebastio with the goal of filling a gap in the men's footwear market between high priced luxury shoes and cheaper, lower quality, fast fashion options. You can check out their entire story on their website (it's actually a very fun read!). But what you basically need to know is this: Velasca builds their shoes and boots in Montegranaro, Italy using full-grain French calf leather and suede. Almost their entire leather collection uses a Blake stitch or Blake Rapid stitch construction with either leather or Vibram soles. Obviously, some would prefer a full Goodyear welt. However, Blake Rapid stitching is also a time-tested and very durable construction method. And Blake-stitched shoes and boots can still be re-soled, albeit at a higher price.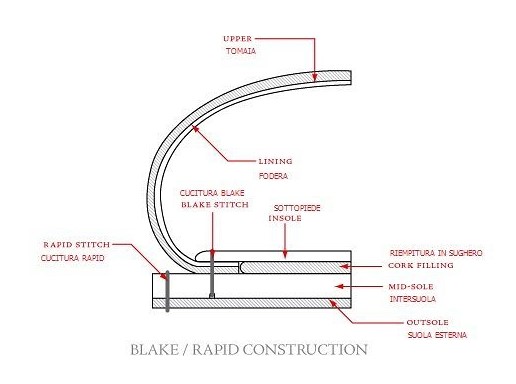 Personally, after reading many positive reviews, I wasn't particularly worried about the Tirapè's construction or materials when I ordered them. And, I have to admit, the passion with which Velasca presents the story behind its footwear really appealed to me.
Packaging
I'm a sucker for the little touches a company adds to their presentation. And Velasca definitely delivers on the presentation front. Open the box and you find the boots stored in individual draw-string fabric bags. And everything is neatly tied up in blue ribbon. Plus, there's an extra pair of laces tucked in there.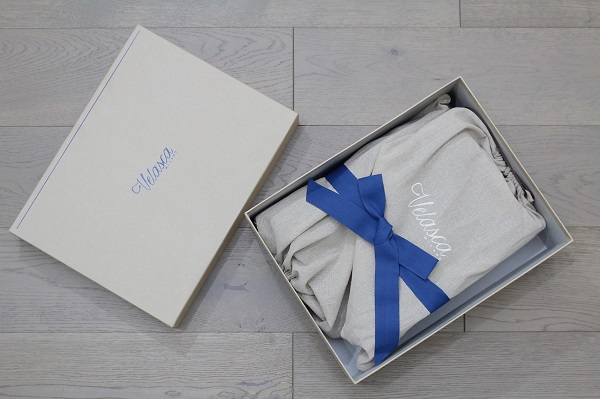 Sure, packaging doesn't mean a damn thing when the boots are on your feet. But I've said it before: these kinds of details make the customers feel like they're getting something special. Velasca nailed the delivery of that message.
Velasca Tirape Wing Tip Boots Review
Okay, let's get into the important stuff. If you just want my quick opinion, here it is: in terms of quality of materials, construction and finishing, the Tirapès exceeded my expectations. Overall, I'm very happy with the boots for the price. Now, if you want the details, read on.
The Leather
The full-grain French calf leather is very supple, but certainly doesn't feel flimsy in any way. I've worn the boots for about two months now, and the break-in has been easy. The leather has softened up without losing any structure. The boots now wrap around my feet while still providing excellent support.
The color is a nice medium brown that has some depth to it. There is a slight burnishing on the toes (something I normally don't like), but it tones well with the rest of the leather so it doesn't bother me. My gut feeling is these will develop a nice patina over time and with wear.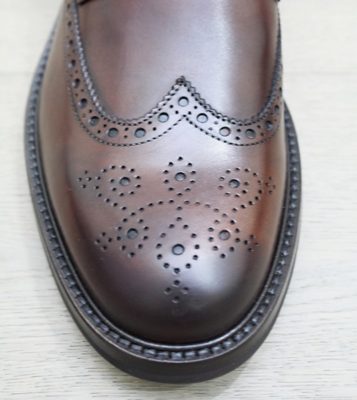 The Construction and Finishing
Everything about the Tirapès feels well-built. Velasca has gone with a Vibram Eton outsole, which has a circular tread pattern similar to what we find on Dainite soles. The Blake Rapid construction gives you a softer flex than you'd find with a full Goodyear welt. But it doesn't sacrifice stability or support. It also allows for a bit of a "storm-welt", which improves water resistance. I've worn the boots in some wetter weather without any problems. No slipping or sliding and no wet feet.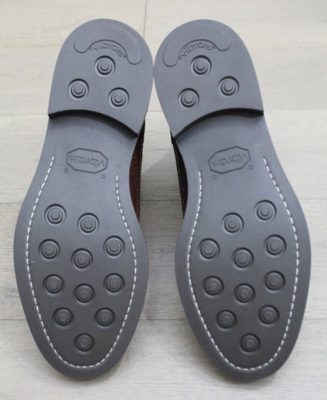 The outside stitching is neat, straight and clean. I counted eleven stitches per inch, which is pretty impressive (my Alden dress shoes measure about eight stitches per inch, just for reference). And there were no loose threads or missed stitches to be found. Likewise, the brass eyelets and speed-hooks are anchored cleanly and securely. That attention to the finishing details extends to the inside of the boot. Again, everything looks neat and polished. A complaint one sometimes hears about Blake and Blake Rapid stitching is that your feet may feel the exposed stitching along the footbed inside the boot. With the Tirapès, the interior stitching was tight, making it nearly flush with the leather footbed. Honestly, when wearing a pair of medium weight socks, I didn't feel it at all.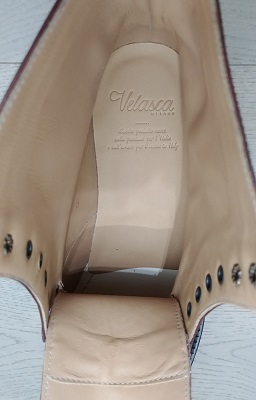 Fit
I take a U.S. 10 D (European 43) in boots from most well-known brands (Allen Edmonds, Alden, Florsheim, Red Wing). So that's the size I ordered from Velasca. And the fit was spot on in length, width and volume. The boots were comfortable right out the box, with no heel slippage and no chaffing. I have to give credit to Velasca: they've created a last that should work just fine for a variety of feet. If anything, I would say their D width is on the wider side. Which should help accommodate those of you approaching an E width or with higher insteps and arches or a higher volume forefoot.
Conclusions
With the Tirapè, Velasca started with high-quality materials and applied proven construction techniques to create a stylish, mid-weight boot that delivers excellent value for the price.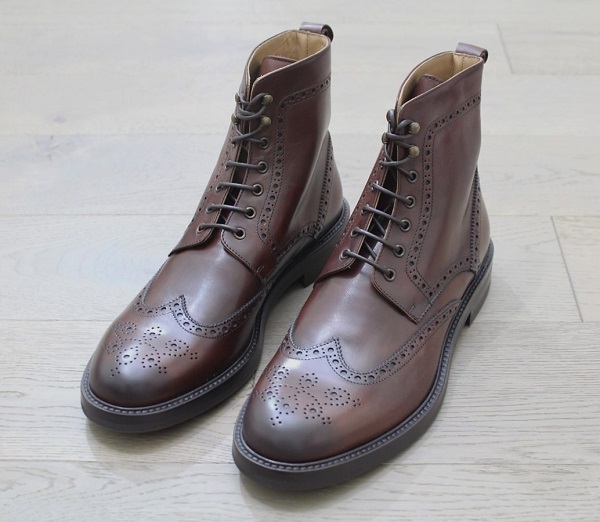 I need to note two things. First: no, these are not Scotch or Pebble Grain leather. Meaning they're not a perfect match for Islays Bond wore (you can find more alternatives for those boots in this article). The Tirapès are closer to the Crockett & Jones Skye wingtip boots. Which are another Daniel Craig favorite. So rather than worrying about the Tirapès being as screen accurate as possible, I prefer to think that I'm getting two boots for the price of one. Hey, I'm a "the glass is half full" kinda guy!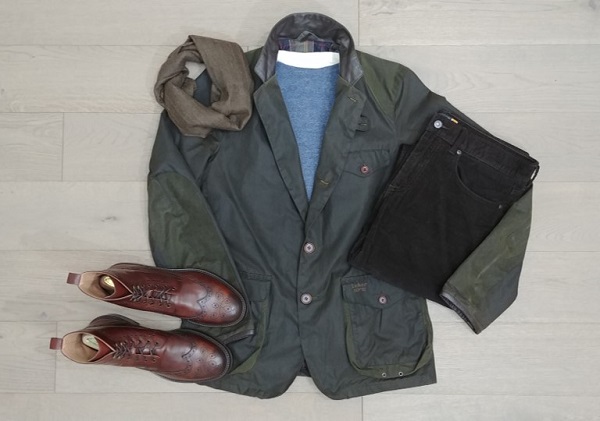 Second, I do mean it when I say these are "mid-weight". Yes, they're very well-made and feel solid from top to bottom. But these are not bush-whacking boots. Honestly, I don't think the leather could take that level of sustained punishment. But I have no doubt the Tirapès are going to last me a long time if I use them in the environments for which they were designed: wet city streets, walks down country roads, and the occasional side-trip off the beaten path. If I need something to tackle the really tough stuff, I've got other boots for that.
All in all, I couldn't be happier with my boot upgrade!
The Velasca Tirapè wing tips boots are available on their website for $235.00. The really great news? Velasca offers free shipping AND returns on orders over $100 from the USA, Canada, Norway and Switzerland! If you like the looks of the Tirapè, but want a darker brown, check out the Ganassa for the same price. 
Neither Iconic Alternatives nor the author were compensated or remunerated in any way for this review.