The Skyfall Crockett & Jones Tetbury
You'd think, given what happened the first time Bond wore his Skyfall Crockett & Jones Tetbury chukkas in Turkey, he would've picked different footwear for his next showdown with Patrice. Nope! 007 wears them again for his mission to Shanghai. I guess he's not particularly superstitious.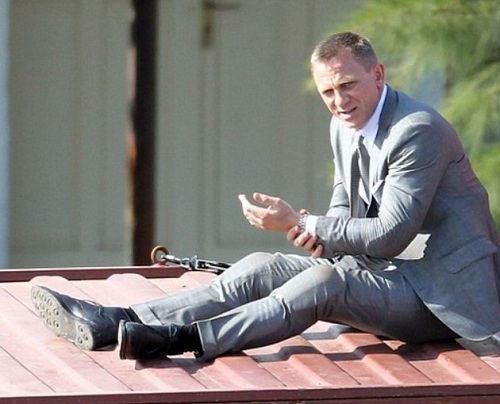 Honestly, I don't blame the boots for Bond's mixed results while wearing them. I'm not sure I can recommend the Tetburys for rooftop motorcycle rides, fighting on top of trains or hanging from elevators. But that chisel toe is probably a mean point of contact when kicking bad guys!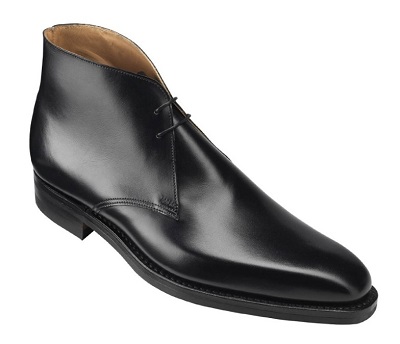 You can still get the original Tetburys from the venerated Northhampton shoemaker for £430.00. Made with a full grain leather upper and Goodyear welted Dainite rubber outsole, the boot's most distinctive characteristic is the chisel toe of the 348 last. Definitely an investment. But they're built to last years.
Features Wanted for the Crockett & Jones Tetbury:
More of a dress chukka, with chisel shape toe box.
Full black rubber soles with stacked heel.
2 eyelet lacing.
The Tetbury is built on the same 348 last as the Crockett & Jones Highbury, the dress shoe Bond wore for his run around London in Skyfall. So in some ways the boots just look like a higher cut version of the shoe and wouldn't look out of place when worn with a suit or dress trousers. When it comes to alternatives, the most difficult characteristic to match wasn't the chisel toe or rubber sole. It was actually the two eyelets.
Best Option for the Skyfall Crockett & Jones Tetbury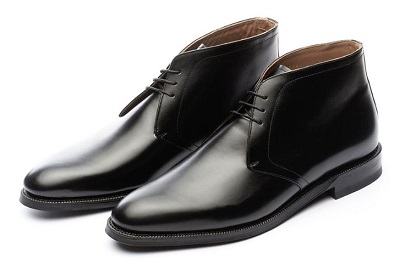 Meermin's fan club has definitely been growing. Especially after they started making returns easier (and cheaper!) through their U.S. location. And their black calf chukka boot certainly has the look we're after. It has three eyelets instead of two and the stitching along the quarters isn't an exact match. Plus the toe is more rounded and lacks the originals squarer shape. But it's still a sleek and sophisticated style that will work quite well with a suit. As for the construction, the 101468 uses full grain oak antique calf leather uppers attached to double rubber soles with a Goodyear Welt. They're also fully lined in calf leather. Meermin has gone with their versatile Hiro last. Which means they should accommodate a wider range of foot shapes. Most sizes are still in stock on their website.
Under $100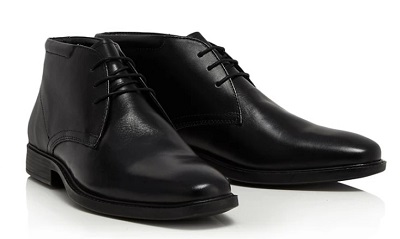 An inexpensive alternative from the British department store chain. Once again, this is a three eyelet model. And the extra stitching around the vamp and heel, plus the padding around the collar, give it a busier look than the Tetbury. But the vamp and toe do have that sleeker style. And it does have leather uppers (unlikely they're full grain) and a rubber outsole (likely cemented). Debenhams has UK size 7 to 11 available.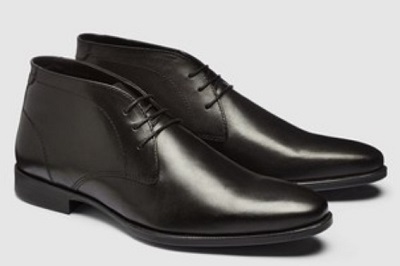 Incredibly similar to the Debenhams option above. Just with slightly more refined stitching along the bottom of the vamp and heel. Next has UK sizes 6 to 12 (European 40 to 47) in stock on their website.
Under $200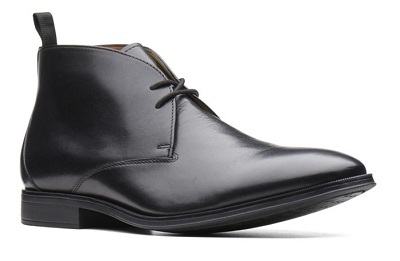 A surprisingly sophisticated looking design from the makers of comfy desert boots! They've gone with a two eyelet design (good!) and a full grain leather upper with minimal stitching (even better!). The shape is definitely squarer and less streamlined than the Tetburys. But that could work well for guys with wider feet. You'll find sizes 7 to 13 available on their website.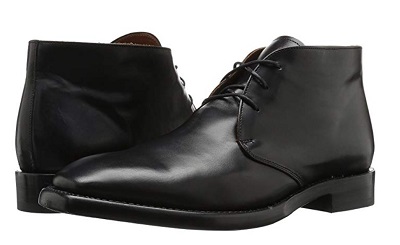 A discontinued style from Frye. Which explains the deep discount on the MSRP of $378.00! In this price range, the Weston is probably the most substantial boot out there. Full grain, veg tanned calf leather uppers are Goodyear welted to a leather/rubber combination sole. And, like the Tetbury, the stitching along the vamp and heels is kept to a minimum to maintain a clean look. All in all, great value at the current sale price. Sizes 7 to 11.5 are available on 6pm.com.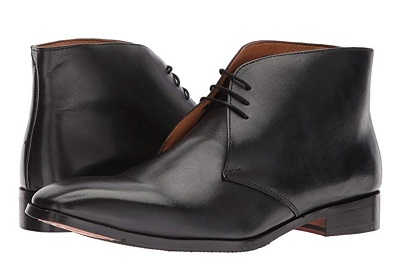 Not only is Carlos Santana a legendary guitar player. But he also designs a hell of a good boot? Honestly, I was ready to write these off as more "celebrity promoted garbage". And then I read the specs and customer reviews on Zappas. First, we're getting a full grain leather upper and full leather lining. The design is three eyelet, but the stitching along the vamps is close to the edge and and kept to the back heel seam. So the style comes very close to the uncluttered look of the Tetburys. Plus the toe box has that chiseled shape we want. The reviews are very positive, with a highlight being the fact the boots come with cloth storage bags. But they do note that the fit on these is a little small and recommend ordering a half size up.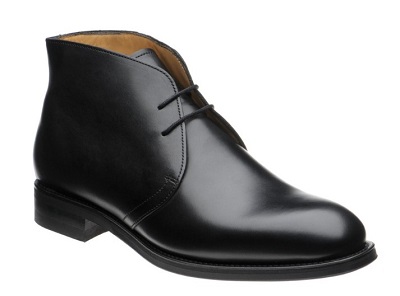 I was seriously contemplating making these ones the "Best Alternative". But two things held the Cannocks back. First, the toe shape is a little more rounded than the Tetburys and the cut of the vamps isn't the closest match. Second, we're getting a Blake stitched boot rather than Goodyear welted. Now I will say that Blake stitch construction is also a great way to make a shoe or boot. It's lighter and tends to be more flexible, it's almost as strong, and it still allows the footwear to be re-soled. I have a couple of pairs of Blake stitched boots and I've had zero issues with them. But the real positives here are Herring's reputation for high quality products and excellent customer service.
Under $300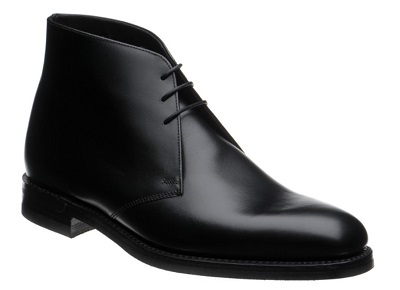 A classic style from another heritage British company. The Pimlicos are made in England and feature a full grain leather upper and Goodyear welted genuine Dainite sole. I've linked to Herring Shoes above. They have UK sizes 5F to 12F in stock. But unfortunately, they're unable to ship Loakes to the U.S. So you may want to try contacting Loake directly if this is the pair you want.
Have some suggestions for affordable alternatives for the The Skyfall Crockett & Jones Tetbury? Tell us about them in the comments below! And remember you can also find Iconic Alternatives on Facebook, Pinterest, and Instagram, just in case you're looking for even more Bond inspiration. You can also now visit our official Amazon Store Page! We created it to make it easier for you to find all the different alternatives we find on the giant on-line retailer. Hope you'll check it out and let us know what you think!