The James Bond No Time To Die Chukka Boots
The Bond fan community was pretty quick to identify the chukka boots Bond wears in the No Time To Die Norway scenes as the Crockett & Jones Moltons in rough out suede. We know he'll be wearing them with that olive corduroy duster, the Rag & Bone Henley and black corduroy trousers. However, aside from that promo photo used in the featured image above, pics of the boots in action have been rare so far.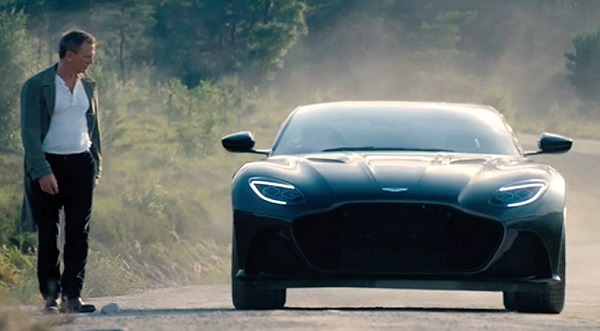 It's interesting to think of the decision to go with the Moltons as clear evidence of Craig's heavy influence on Bond's sartorial direction. While Crockett & Jones has provided most of the footwear used in the films during his tenure, the Molton model in regular suede has been a personal favorite of his for years. And Craig had a pair custom made for himself in the brown rough out suede in early 2018. I doubt it's a coincidence that same boot in the same makeup is showing up in No Time To Die.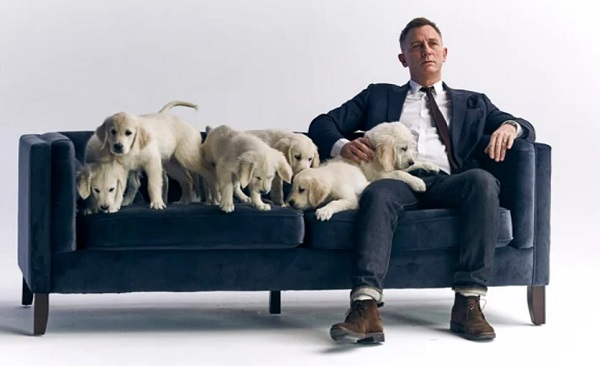 On a personal note, I need another pair of brown chukka boots like I need an extra hole in my head. But I have to admit: these ones are calling to me. That leather has some real character. And I think the blockier toe shape works better than Crockett & Jones' typical chisel toe on a more rugged boot like this. You can learn more about the boots on the Crockett & Jones product page, where they sell for $595.00. But I found best price at Pediwear, where they retail for $450.13 (ex. VAT)/£395.00. You can also find them at The Noble Shoe for $469.99/£347.00 with free worldwide shipping.
Features Wanted for the James Bond No Time To Die Chukka Boots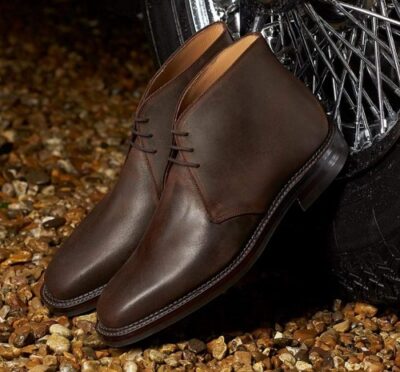 Brown rough out suede uppers
Studded rubber Dainite sole
3 eyelet lacing
Squarer toe box
Obviously the most important feature here is the rough out suede. It really gives the boots their character and sets them apart from most of the other brown suede chukkas on the market. However, rough out suede isn't all that common. So we've gone with some alternatives below that use leathers with waxy or oiled finishes that give them a similar "distressed" look.
Best Option for the James Bond No Time To Die Chukka Boots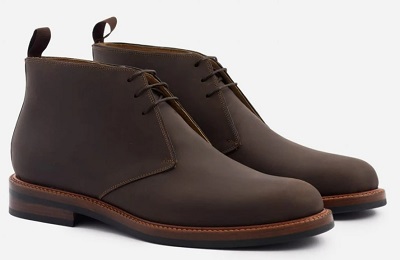 They're not the cheapest option. But they certainly nail all the right style details. And Beckett Simonon also delivers on the quality. The upper leather isn't a rough-out suede. Instead they've used an Italian full grain pull-up leather, which is infused with a blend of natural waxes and oils to give it that unique finish that looks better the more you beat it up. The interior is lined with Vachetta leather for comfort and durability. However there are two things to consider (which may be deal breakers for some of you). First, the boot is Blake stitched, not Goodyear welted. But I have a couple of pairs of Blake stitch boots and shoes and have had zero problems with them. And they can be re-crafted. So that doesn't really worry me.
The second issue is the delivery time. Because Beckett Simonon only makes their footwear to order in small batches (which helps them control inventory and keep the prices reasonable), you'll need to wait until December of this year to get these on your feet. So some patience will be required. Are they worth the wait? Well, as I mentioned above, the materials rival those used for much more expensive boots. And the Lavals currently have 4.8 stars out of five after 16 reviews (and all the comments are extremely positive). So if you're not in a rush, I'd say go for it!
Under $100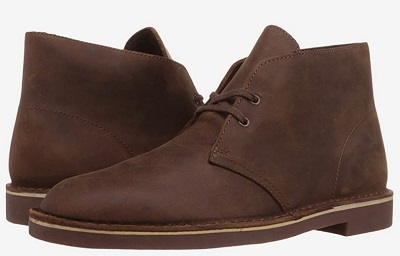 No one is going to mistake them for a pair of Crockett & Jones boots. However the Clarks Bushacre is a well loved design that goes back decades. It's a different aesthetic, but one that will work well with a variety of casual looks. And the Beeswax leather looks better and better with use. Zappos has plenty of sizes in stock.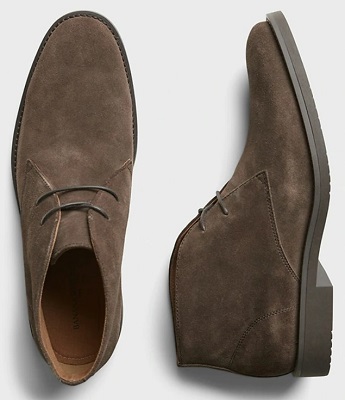 No, these are not rough-out, pull up, oiled or waxed. They're just plain old suede. But they have a streamlined shape that comes close to the Moltons. And that price is pretty great. Which may make them perfect candidates for an experiment. An application of some beeswax (I've used Sno-Seal for years) will flatten out the nape of the suede and give it a finish that comes close to the more textured rough-out. It won't make them a perfect match. I also wouldn't expect these to be life-long boots (the cemented construction will give out eventually). But if you're just after the look of the No Time To Die chukkas and/or are on a strict budget, these should get the job done. Sizes 8 to 12 are available on the Banana Republic Factory website.
Under $200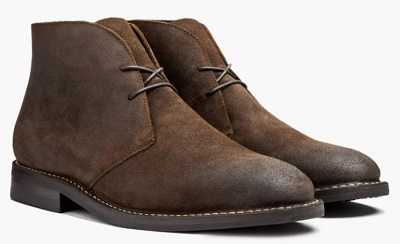 An affordable alternative we've shared a few times now. Thursday Boot Co. has used what they call "WeatherSafe" suede, which gives the uppers that waxy finish that comes very close to the look of the Moltons. And the burnishing on the toe box isn't too bad, although I still could have done without it. They've also gone with a full glove leather lining, a studded rubber Dainite-like sole and a stitched out construction so the boots can be re-crafted. You'll find sizes 6 to 14 on Amazon. If you're in the UK, you can also find them on the Thursday Boot Co. website for the same price, with international shipping available for a very reasonable fee. However, I would suggest reading the reviews on Amazon. Some of the comments point out issues with the fit and sizing you'll probably want to consider before ordering a pair.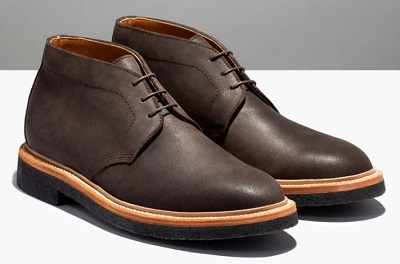 Chukka boots on steroids! Just in case the ones Bond wears aren't rugged enough for you, Grant Stone has built these ones like tanks. They've used a Charles F. Stead Waxy Commander leather for the uppers and then lined them with even more full grain leather. The insole, welt and midsole are all vegetable tanned leather. And a solid Goodyear welt construction secures the thick crepe sole and is easily re-crafted. They're not the most screen accurate choice. But they are a serious boot that will handle years of wear and tear. You'll find sizes 6 to 13 on the Grant Stone website.
Did we miss you're favorite alternatives for a pair of the James Bond No Time To Die chukka boots? Tell us about them in the comments below! And remember to visit our Facebook page, Instagram account and Pinterest Boards for more James Bond style advice and inspiration!