The Best Men's Fragrances For Fall
We haven't really covered colognes here on Iconic Alternatives. And there's a simple reason for that: I just don't know a lot about them! But a great signature scent should definitely be a part of any gentleman's style arsenal. So to get the best advice possible, we've turned to Bobby Morelli, one half of the always inspirational Instagram account @matchedperfectly, to share his expertise.  His short but informative introductory article on fragrances is an excellent place to start, covering the key terminology and the differences between a Parfum and an Eau de Colgne. In this article, Bobby shares his picks for the best men's fragrances for fall!
The Best Men's Fragrances for Fall

As the days slip by heading towards the Autumnal Equinox, and shorts and seersucker get traded for corduroys and tweeds so too should our fragrance choices follow suit. It's time to put the bright, citrus scents of spring and summer down for a long winter's nap, and add some heavier, more robust fragrances into the rotation.  The scents outlined below eschew the lighter scents of warmer weather in favor of more substantial fragrances that can stand up to a brisk fall evening, and the coldest winter chill. There are great options available at different price points so there's something that's sure to fit everyone's budget; which should even make the lovely people in Accounting at MI6 happy!
Under $100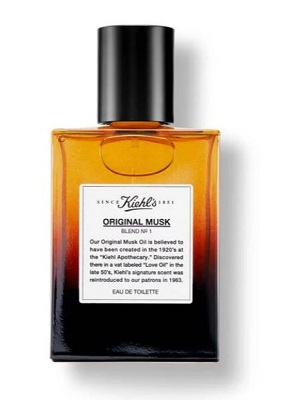 Formulated in the 1920s and rediscovered in 1963, Kiehl's Original Musk is a soft, warm scent rather than a dirty, animalistic musk.  Tonka seems to be the primary note here with subtle floral undertones.  While the fragrance is an eau de toilette I'm still able to detect hints of it up to six hours later.  An excellent day time, casual scent, that's a steal for less than $50. Currently on sale for $33.00.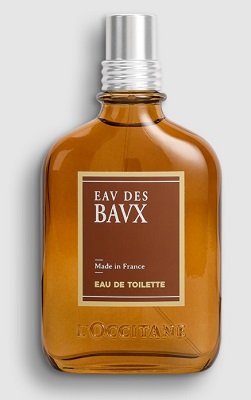 Another wonderful scent at a great price!  Featuring notes of cedar, cypress, vanilla Eau de Baux keeps up with scents costing four times as much.  Perfect for sunny, crisp days that transition into casual nights out.  If you like Tom Ford Tobacco Vanille but don't want to shell out $260, this gets you into the ballpark without breaking the bank.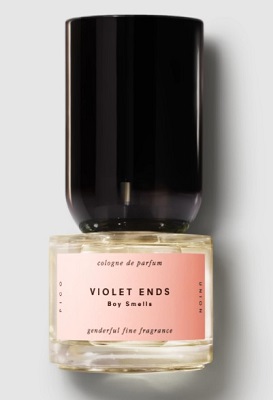 The heart of this scent is violet, but don't let that scare you off. It's so much more than an overly sweet, floral scent.  Violet Ends is earthy, dark, and complex. The immediate smokeyness melds together with floral, black pepper, and tea notes creating a scent with incredible depth. The longevity of this fragrance coupled with the unique scent profile makes this a true standout.  This is a bold choice if you're looking for a fragrance that goes against mainstream scents.
Under $200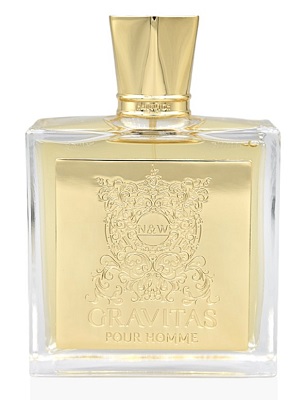 A true boutique eau de parfum at this price point is a steal.  Launched in 2020 by Dan Naughton (Mr. Smelly on YouTube) and Scottish entrepreneur Matt Wilson of Pocket Scents, Gravitas Pour Homme is a classic fougere scent updated with a modern twist.  The scent was formulated by English perfumer John Stephen, and has all of the hallmarks of a traditional English gentleman's fragrance, but would also be appropriate for women who prefer their scents in the vein of Polo Green as opposed to overly sweet. The scent is in the realm of a "barbershop" fragrance, but it avoids being powdery or too floral (I'm looking at you Floris No. 89).  Cardamom and citrus combine with just a slightest hint of lavender making this an exquisite fragrance for a winter's evening out.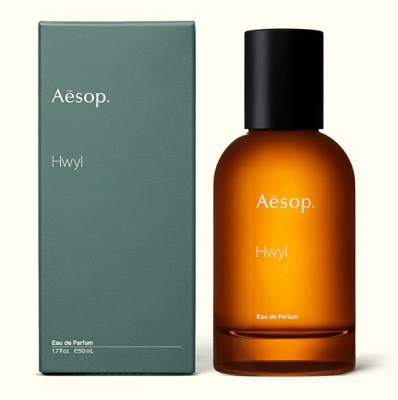 A woody scent with notes of incense and amber, Hwyl (pronounced "who-will") is a fragrance designed to transport the wearer to the quiet calm of a Japanese Hinoki forest.  Hwyl has a wonderful dry wood quality (almost like the smell of a walk-in, cedar, humidor) combined with frankincense to create a scent that is extremely well suited for days, and evenings, curled up with a brandy by the fire.  Hywl lasts all day on me and I'm able to smell its remnants ten or more hours later.  A wonderful choice for those seeking a woody fragrance that few others will be wearing.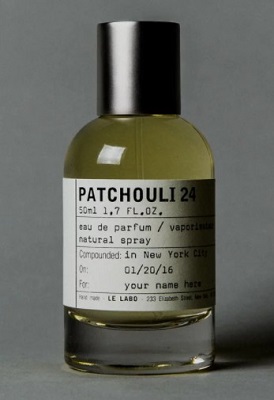 Smoke in a bottle, in the best possible way. Patchouli 24 is what a vintage Islay whisky is to Scotch: earthy, smokey, and peaty with a smooth finish.  I was impressed by the different notes that revealed themselves over the course of the day; the smokey opening transitioned to a not-too-sweet vanilla dry down hitting leather and incense notes along the way.  Another excellent scent that perfectly complements the season's dropping temperatures.
The Investment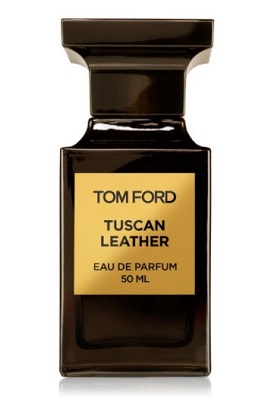 One of my all-time favorite scents and, in my opinion, worth the splurge. Leather notes combine with raspberry undertones creating a fragrance that's begging to get dressed up in your best suit for a night on the town. A perennial favorite in Tom Ford's Private Blend collection since 2007.  The longevity is immense; I can often catch a hint of this the next day.  Wear this and I assure you compliments will abound.
Finding Your Own Scent
If you're still not sure what scent is right for you, a great way to experiment is to purchase small "sample sizes" to try out. You can usually get .05ml to 1.0ml of the most popular scents for as low as a couple of dollars. To insure you're getting genuine products, we'd strongly recommend purchasing the samples (not hunting down free ones) from a reputable on-line store. Some of the better known ones are Lucky Scent, Perfume.com, FragranceX, FragranceNet and The Aromi. You can easily and affordably build a small collection of fragrances from the best names in the business to help you narrow down the scents that work best for you before investing in full sized bottles.
A big "Thank You!" to Bobby for sharing his knowledge and his picks for the best men's fragrances for fall with us! You can find Bobby on Instagram at @matchedperfectly and discover more about his love of travel, style and watches on the Matched Perfectly website! And when you need some inspiration for your next date night, check out Bobby and Leah's article on planning a Bond-style romantic evening. Of course if you have a favorite fragrances you'd like to share with us, let us know all about it in the comments below!