The Bond Style Romantic Evening
Finding quality time alone with your significant other can be damn difficult in today's world. We all know how life can get in the way, until we reach a point when "special nights" only seem to happen on birthdays and Valentines. Changing that dynamic undoubtedly takes some effort and planning. So we asked Bobby and Leah, the couple behind the glamorous Instagram account @matchedperfectly, for some pointers on how to create a Bond style romantic evening.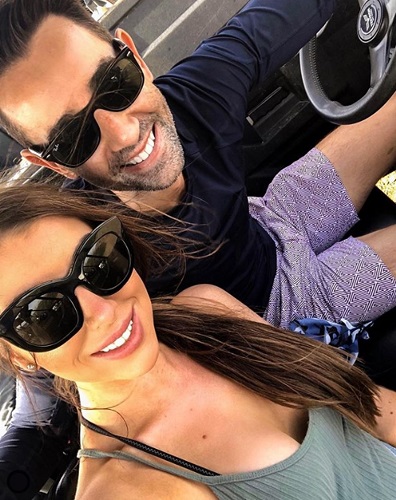 Steps to creating a Bond-style Romantic Evening
Three measures of Gordon's, one of vodka, half a measure of Kina Lillet. Every serious Bond fan knows that these are the Fleming prescribed proportions for a Vesper martini. But what's the recipe for a 007-inspired evening out with that special Bond Girl in your life? The good news is that you don't need a DB5 or Q Branch gadgets to turn an ordinary date night into an experience that you and your Bond Girl will both enjoy and remember. And my wife and I have this article to help you get started you on the right path!
A Bond inspired evening doesn't need to exactly imitate something you've seen in the movies. In fact, I'd advise that you take this as an opportunity to create your own unique Bond experience. How would 007 charm his lady? What would he plan for her? How would he ensure that the evening unfolds as smoothly as possible? Use this as your inspiration and you'll be in the right frame of mind.
Leah's take: I appreciate when Bobby plans a special date with my likes and interests in mind. A Bond evening for me is getting dressed up, an elegant dinner and drinks at one of my favorite places, and one-on-one time with my husband. Add a few surprises along the way and it's even better!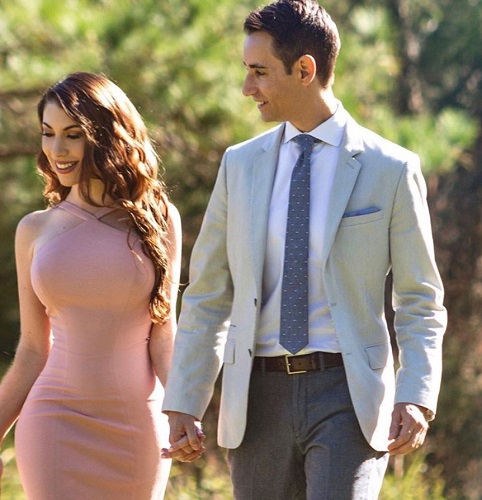 Step 001 – Make The Experience All About Her
As much fun it is to go to the shooting range, a performance driving school, or skydiving, these things can be very "gentleman-centric." Even if your Bond Girl enjoys these pursuits, use this as an opportunity to do something for her that she might not always do for herself. This is a chance to do something for her that's out of the ordinary and, if executed properly, has the perfect amount of secret agent flair.
Leah's Take: Although I enjoy many Bond-esque activities (shooting pistols, skydiving, SCUBA diving), the most memorable nights with Bobby often center around great food, cocktails, and conversation.  I appreciate having a partner who surprises me with evenings away from our hectic daily lives.
Step 002 – Surprise Her With Intrigue 
Choose a night that's not necessarily a special occasion. Do this as a "just because" evening, and let the intrigue build. Don't divulge what the night will hold, only that you want to make it about her. Build it up over the course of the week leading up to the special evening.  Send a text with a subtle hint. Send a picture alluding to what's in store. But don't give away everything that's to come; suspense is a good thing!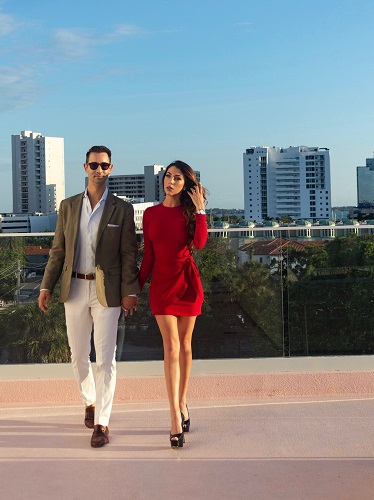 Step 003 – Something You Expect Me To Wear?
Take a page out of 007's book and help your Bond Girl select an ensemble for your evening out. This is a great opportunity to spend quality time shopping for the perfect outfit for your evening out together.  Even if shopping isn't your favorite pastime, use this as a chance to spend time with one another. Remember: it's all about her. This is also your chance to get suited and booted and show your Bond Girl that you don't scrub up so badly yourself!
Step 004 – Spoil Her With Something Out Of The Ordinary. 
Flowers are standard, and diamonds are forever. But when was the last time you scheduled a professional make-up session for your Bond Girl? This is an excellent chance to break up a routine and pamper her with something that is truly all about her.  Do your detective work in her make-up drawer. Find the brands she's currently using, and make an appointment with a make-up artist at that brand's cosmetic counter at your local mall. Most make-up counters charge around $50, with the expectation that you'll be purchasing a few items the artists uses during the session. Be mindful that this typically takes about 45 minutes, so plan your timing accordingly.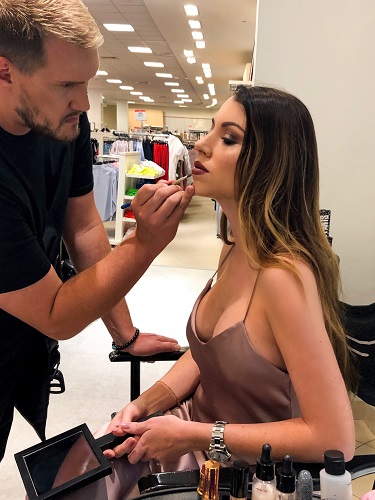 This is also where you have to know your lady's preferences in terms of getting ready to go out.  Does she do her make-up before getting dressed (as my wife does) or vice-versa? Be sure to take this into account so she has ample time to prepare.  Starting the night with a professional make-over is a great way to begin the date that will have her looking and feeling her best.
Leah's take: I love make-up and it's extra special having it done by a professional. It helps make the evening memorable before even getting to dinner.
Step 005 – Bottoms Up. 
With the make-up session finished and your significant other ready to go, head directly to before dinner drinks, I highly recommend using your favorite ride sharing service for the night. Nothing kills the romance faster than a run-in with Sheriff J.W. Pepper and a DUI! Your destination can be the restaurant where you'll be dining, or at a different cocktail bar or lounge before heading to dinner. The choice is yours. Just be sure to consult with your Bond Girl and order drinks (or wine) for both of you. These subtle touches show you're being attentive and continuing to put the focus on your lady.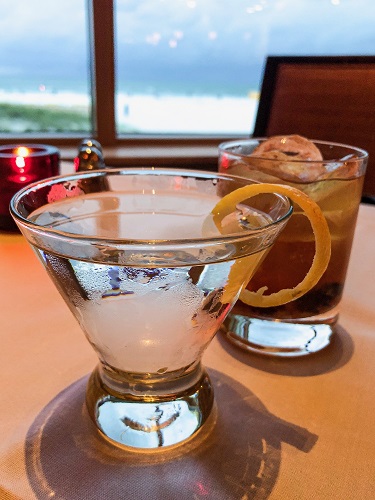 Step 006 Mind Your Manners.
It's time for dinner, the main event. You've pampered her, ordered the perfect cocktails and selected the best restaurant. Now is the chance to showcase your gentleman-spy manners. Things as simple as pulling out her chair and, once she's seated, putting the napkin on her lap will set yourself apart as a man of class. These small gestures continue to reinforce that the focus of the evening is fully on her. Enjoy the food, drinks, conversation and, most importantly, uninterrupted time with your Bond Girl.
Leah's take: One of the most attractive things to me is being married to an 'old fashioned gentleman.' Little things like opening the car door for me, pulling out my chair, placing the napkin on my lap, and ordering my favorite drink always set the tone for a romantic evening.
Step 007 – How About A Drink At My Place?
After dinner drinks? Dancing? Something more intimate? All three? At this point it's up to you to determine how the evening will continue to evolve. Remember, keep the focus on your Bond Girl and memorable things are bound to ensue!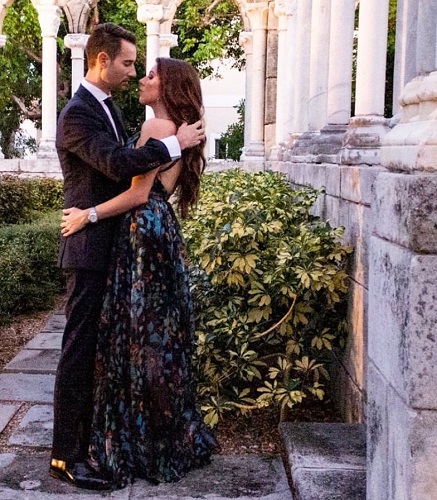 Have some strategies for creating the perfect Bond style romantic evening? Share them with us in the comments! And if you're looking to plan some time with friends, check out our guide to organizing a James Bond Poker Night. Remember you can always find more Bond style and inspiration on our Facebook Page, Instagram Account and Pinterest Boards! You can also now visit our official Amazon Store Page! We've used it organize by category all the different alternatives we've found on that massive online marketplace.
The images used in this post were sourced from @matchedperfectly.