A Guide to Contemporary Casual Style
What is men's contemporary casual style? It's a blend of workwear from U.S. heritage brands and tailored pieces from European design houses. With a bit of sportswear thrown in for good measure. It's where selvedge denim from Japan meets bespoke shoes from England. Or "Dad Style" sneakers meet vintage military. In other words, it can be almost anything you want it to be. That's the joy of it. And what makes it so difficult to master.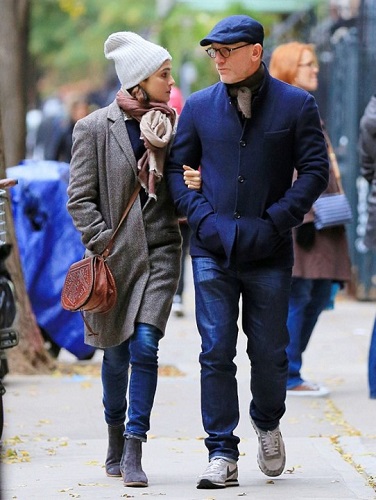 To help us get a handle on this men's style trend, we spoke with Timothy Grindle, senior manager and one of the head buyers for Canoe Club (@shopcanoeclub on Instagram). Based in Boulder, Colorado, Canoe Club has quickly become respected for its thoughtful curation of menswear from brands such as Engineered Garments, Levi's Vintage Clothing, RRL, orSlow, Kapital and New Balance. These guys are passionate about style in all its forms. And not only do they know how to pick the right pieces, but they can also put them together to create some killer looks!
Talking Men's Style with Timothy from Canoe Club
It seems like the concept of "contemporary casual style" covers so much ground, it gets overwhelming. Help me out here: where do I start?
It does cover a lot! It's like a genre of music. Jazz or Blues. If you look at the genre in its entirety, it's hard to make sense of it all and figure out how the different styles fit together. It's a challenge to find the common themes that make something "Jazz" or "Blues". So you need to pick a starting point that gives you an easy way in.
For men's style, probably the easiest starting point is identifying your personal influences. Take a close look at what they're wearing and how they're putting different pieces together. Analyze what is about their style that you like. Is a specific jacket? Is the way they're wearing their pants or a shirt? How they're combining different pieces? That's a quick way to learn some basics.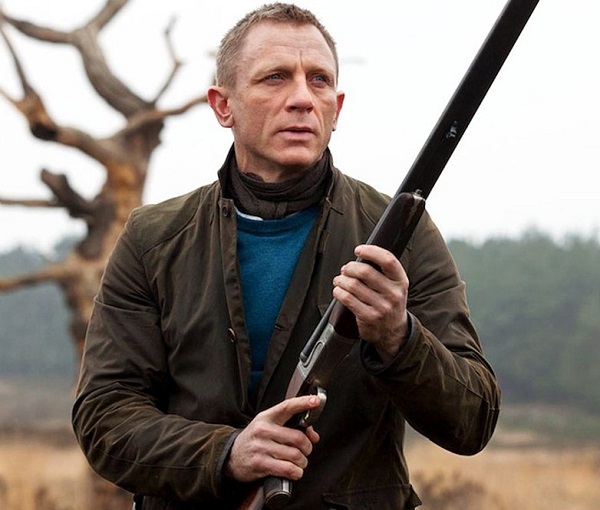 As one of the main buyers for Canoe Club, you have a pretty daunting task. Every season, you have all these amazing brands from around the world to choose from. And then you need to select the pieces you want from each brand. How can your buying strategy help the average guy that's just trying to upgrade his wardrobe?
As a buyer, I need to think about how each piece is going to fit into the context of the store. How will it work with the other pieces we have? Is it versatile or is it just for one specific look? Does it communicate our message to our clients?
Things like the quality and the fit are obviously very important. But what really hooks me is the story behind the piece. Even if it's something basic like a t-shirt or a pair of jeans, the story matters. That's what tells me the history behind the design, what inspired its creation, what function it serves. The story helps give the piece character and make it special.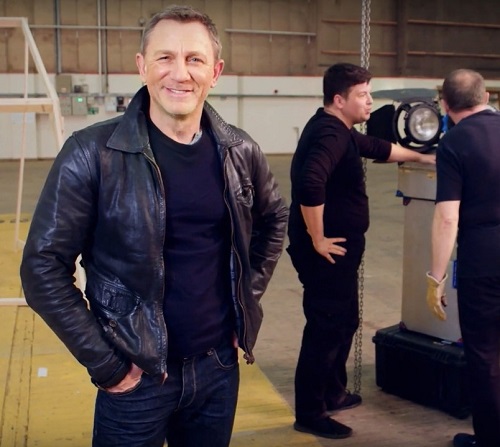 So when you're buying for yourself to create a wardrobe, one approach is to think of it as curating pieces with similar stories. Today it's easy to research a brand. It's the background, it's philosophy, what inspires the designers, how it presents its clothes in the look books. The same's true when you're looking at a specific piece, say a jacket or sweater. You can discover the different stories behind a Cowichan and an Aran knit. Or how the denim used for a pair of jeans was made in Japan. It's an opportunity to learn about the history behind some key military repro pieces, like field jackets or flight jackets. Those details are all part of the story.
When you're building a wardrobe, of course, you want to start with the staples. The jeans and t-shirts and sweatshirts. But even those basics should be special. You should feel a connection to them. When a piece is well-made, has a great fit AND feels special, its purpose will start to make sense to you.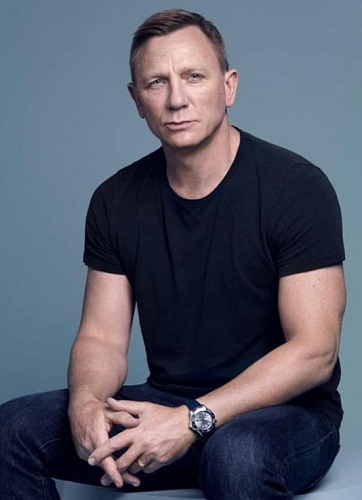 Okay, so you've got all these amazing pieces in your store. How are you going to put them together in on a mannequin to create a cohesive look?
First, I usually think about what kind of style I want to present. Will it be more rooted in classic menswear? Or more streetwear or workwear? That gives me a context to work with.
The next step is to select the core pieces that fit the context. So if it's more of a workwear-type look, I'll start with selvedge jeans or fatigue pants, maybe a t-shirt or Henley and boots. For me, the key to getting these core pieces working together is all about finding the right balance. That applies to the colors, the types of fabrics, the cuts, and silhouettes. An eye for "balance" is something you can develop with experience, but only if you're conscientious about it.
You can start by thinking about the proportions of your clothes. For example, a structured, tailored blazer in a finer wool cloth usually won't work with loose-fitting, faded jeans and heavy boots. There's no balance between the top and bottom halves. An unstructured tweed sport coat or heavy shawl collar cardigan on top would be better because the looser fit of the individual pieces would balance each other.
It's the same with fabrics and colors. It's hard to wear smooth, shiny fabrics in bright colors with courser fabrics in more muted colors. That's why a fine cotton dress shirt and silk tie don't really look right under a beaten up denim jacket. The pieces have different stories and work in different contexts. So something just ends up looking "off" or out of place.
Once you have those core pieces selected, what comes next?
At this point, I normally start thinking about adding the pieces that will give the look some more character. Again, maintaining balance is very important. And you want to make sure the pieces you're adding stay connected to the context of the look. But you can also start to have some fun.
With a workwear look, you can use a denim or leather jacket. But shirts with prints or patterns can also work very well. And they're a little different from what you usually see. An overshirt or C.P.O. A styled shirt can be another good choice. A fun way to play with Classic Menswear looks is to use unstructured pieces. For example, a sport coat in a traditional fabric but with a softer construction and more relaxed fit.
Sometimes I'll try to build a look around what I like to call "art pieces". Maybe it's a sweater in a bright color or wild pattern or pants with an unusual cut or fabric. On its own, sitting on a shelf, this art piece can almost look unwearable. But once you work it into the right context, with the right core pieces, it suddenly makes sense. You have to trust the eclectic character of the piece and tone down the rest of the elements so everything looks cohesive.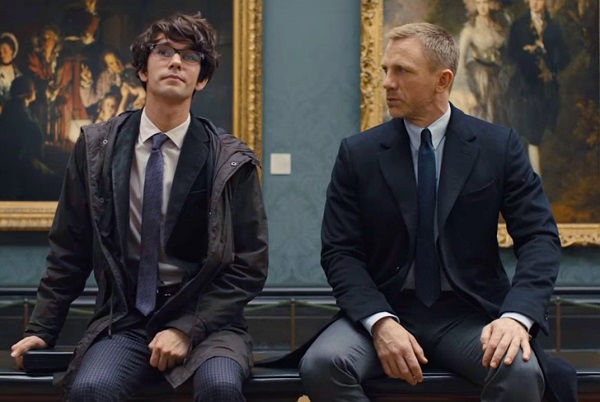 But if the contemporary casual style is built around a set of core pieces, aren't we at risk of it becoming just another type of uniform we wear?
Because so many menswear designs today have their roots in heritage workwear, the military, and classic menswear and sportswear, it's not necessarily wrong to think of them as parts of a uniform. But a uniform is usually something standardized, sanitized of any individuality.
The way these classic pieces are being reinterpreted today, by both the brands and the buyers, gives them the freedom to be personalized. For example, a white t-shirt, dark wash jeans, and Converse All-Stars could be considered a pretty standard menswear "uniform". Almost everyone has those pieces in their closet.
But I could give that outfit to the store staff, and each of them would find a unique way to wear it that reflected his personality. The fit of the t-shirt, tucking it in or leaving it untucked, the cut of the jeans, cuffing them or leaving them stacked. Even things like the belt or socks they wear can change the feel of the look. It's one of the things I really enjoy about working with creative people: seeing the different ways they interpret the parts of the "uniform". They're able to take something intangible like "character" and make it tangible through their personal styling.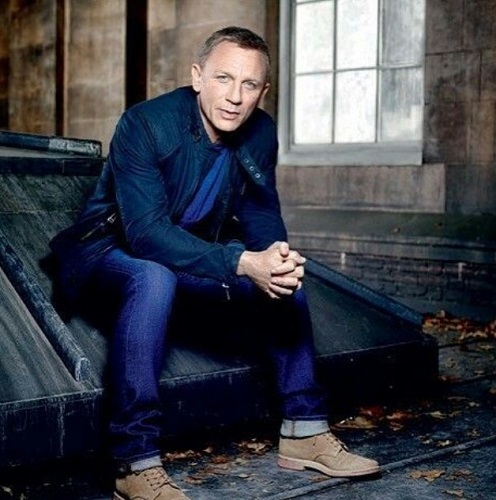 Another advantage of these modern re-interpretations is how versatile they are. We're seeing things like field jackets that keep the design features of the original but executed in a more tailored style so it can be used with classic menswear looks. Or a traditional preppy patch-work Madras sport coat but designed in a way that works with more of a streetwear look. This evolution in "the classics" makes it much easier to blend style genres. The stories are mixing with each other.
And yes, this can make "style" more confusing. But, from another perspective, it simplifies it. Because these new core staples can be used in a variety of different looks. There was a time when the blue blazer was only worn with pressed grey flannel trousers. That was the "uniform". But now you can buy an unstructured navy wool sport coat and it'll work with jeans or chinos or even fatigue pants. And it still looks good with the grey flannels. It all depends on how you want to personalize it.
Any final advice for the man trying to develop his personal contemporary casual style?
This ties back into what I said earlier: invest in the core pieces that you feel a connection with. Jeans, t-shirts, chinos, denim work shirts. Think of those basics as something special and worthy of investment. They create the foundation for all your looks. So you need to feel comfortable with them. And finding the right core pieces gives you the freedom to experiment. If you know you look good in a particular pair of jeans, try cuffing them. Or wear them with different types of shoes. Or jackets. The confidence you get from wearing the clothes you like makes it easier to try new things. And that feeling of confidence is going to tell you when you've got it wrong and when you've got it right.
The Anatomy of a Contemporary Casual Style Look
To get a better idea of how pieces from different style genres can work together, we're going to do a quick analysis of Daniel Craig's outfit from the SPECTRE Rome photocall, put together by stylist Gareth Scourfield.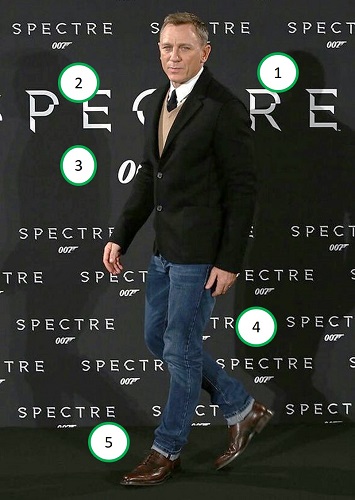 Even though it's styled like a sport coat (notch lapels, two buttons), the jacket is completely unlined and unstructured. This gives it a softer look that works with casual jeans. But the darker color keeps things looking a little formal. Think of it as a really dressy cardigan.
A dress shirt and tie can be difficult to pair with denim. This works because of their simplicity. And the solid, darker color of the silk tie tones with the jacket. The fabrics also appear matte, with a very little sheen. So they complement the fabrics of the jacket and sweater.
The V-neck sweater serves two functions. First, it adds a lighter, warmer color that picks up on the brown of the shoes and makes a connection between the outfit's top and bottom halves. Second, although it's a finer knit, it still leans casually. That helps balance out the more formal shirt and tie.
Honestly, in my opinion, if the top half were even slightly more formal, these jeans probably wouldn't work. But the jacket's softer construction, the more relaxed feel of the sweater and the use of only solid colors above creates the space to use jeans that have some character. What's important here is the slimmer fit. It creates a silhouette on the bottom that matches the tailored look up top. The small cuff adds some visual interest and keeps the jeans the right length, with just a bit of stacking. If you'd like to learn more about selvedge denim, you can check out our Beginner's Guide here.
Never underestimate the impact the right pair of shoes can make. And these Crockett & Jones Pembrokes are the perfect choice for this look. The short-wing blucher style, dark brown color and heavier construction with the Dainite sole make them casual enough to wear with jeans. But that high shine on the leather gives them a dressier feel that coordinates with the shirt, tie and blazer-like style of the jacket.
5 Key Pieces with Timothy from Canoe Club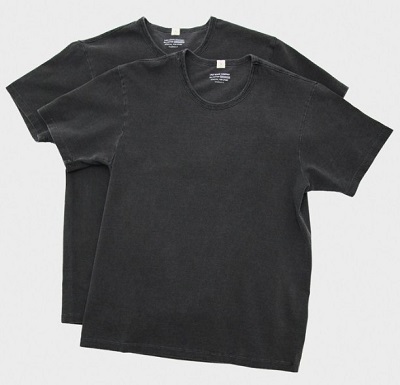 First things first, a great tee. These come in two packs and every detail on these is perfect. The fit, neckline, and color are spot on. This wash is actually named after me as we worked off the color of a vintage rock tee I wear a ton. They are pigment dyed and will continue to age with wash and wear. Everyone in the shop has one and they work great layered up or all by themselves.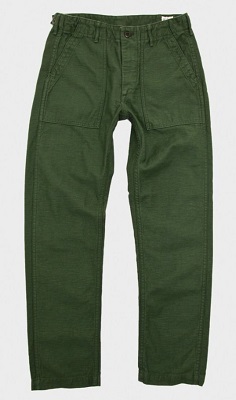 One of our most popular pairs of pants and another piece that almost every guy at the shop wears. The fit is a perfect blend of slim and straight with the fabric being a spot-on reproduction of vintage military fatigues. Not too heavy and worn in so they're comfortable right off the rack. If you're feeling stuck with jeans and chinos, these are a great way to break up your bottom's rotation.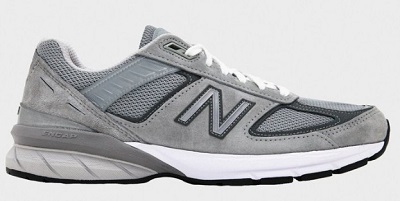 I wear these constantly. Super comfortable, as classic a sneaker as it gets, loads of history, and made in the USA. Can't hype these enough. Crazy versatile. I wear them to run, to do errands, or to kit up with something seasonal. It is my absolute go-to shoe.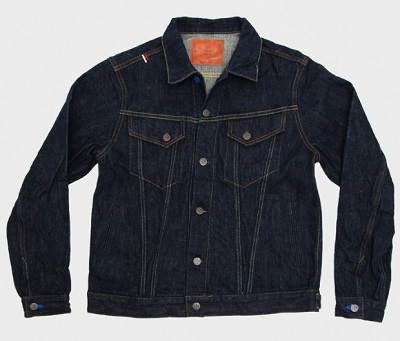 I am a denim jacket addict. I love the way they fit and look at anything. I'll dress them up or down depending on how they're styled. They never really feel out of place to me and the character they build with wear makes them feel like an old friend. There's just an inherent cool in a denim jacket, so it is a wardrobe staple for me and I have to admit that my collection is in the double digits at this point. The Tanukis are great. All the crazy beauty of Japanese denim in a vintage style with a more modern cut.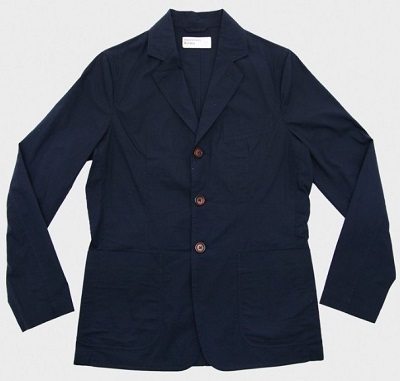 A good unstructured navy blazer is mandatory in my closet. I usually have a winter and summer weight. You can do no wrong with one. It will clean up any look and bring sophistication to your fits. Sometimes if I am kicking around in jeans and a tee all day at the shop while writing orders, merchandising, taking photos or whatever else, I will throw one on over that to have dinner without feeling over or underdressed.
Have any questions or suggestions about our Guide to Contemporary Casual Style? Let us know in the comments! For more insights into men's style, take a look at our interview with Gerry Nelson and our series on Dressing like Bond. And check out our Facebook page, Instagram account and Pinterest Boards for more James Bond style advice and inspiration!