The Steve McQueen Mojave Jacket
In 1963, Steve McQueen was right on the verge of Hollywood super-stardom. His role in the TV series Wanted Dead or Alive and his performance in The Magnificant Seven had already earned him significant fame. And The Great Escape, which was released that year, was about to put him over the top. LIFE Magazine hired photographer John Dominis to hang out with the rising star in California and capture images of his life off-screen. Dominis first met the soon-to-be "King of Cool" as he was about to start a 500 mile race across the Mojave Desert.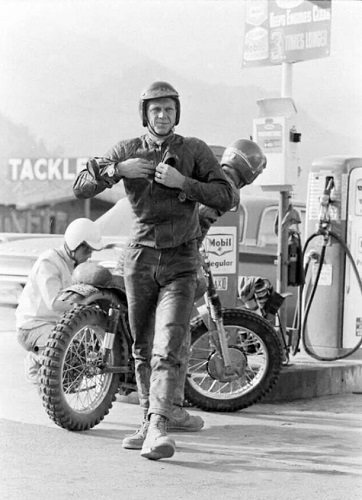 While Dominis took some great photos during his time with McQueen, for this article we're going to focus on the shots from that Mojave race. And take a closer look at the iconic black leather Belstaff jacket he wore.
McQueen's Mojave Jacket
When it comes to looking for alternatives for the Steve McQueen Mojave jacket, things can get a little tricky. And, ironically, Belstaff is partly responsible for the confusion. As we can clearly see in Dominis's photos, McQueen's jacket has a unique storm placket over the front zipper, a snap button throat latch, quilted padding at the shoulders and elbows and a zip closure pocket on the left chest.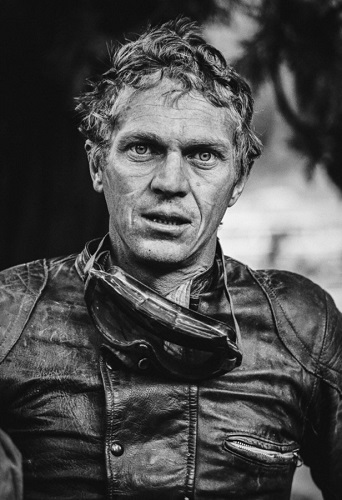 Belstaff has released a number of models over the years they say are "inspired" by McQueen's Mojave jacket, most recently the Brooklands in either waxed cotton or leather. We'll discuss those in more detail below. But the alternative that I found that comes closest to the original is undoubtedly the Triumph Steve McQueen Desert Racer Jacket. Released in 2015, it captured almost all the correct details. Sadly, it's no longer widely available, but there are still a few out there selling for around $500. Rambler & Company also has a great review if you're interested in learning more about it.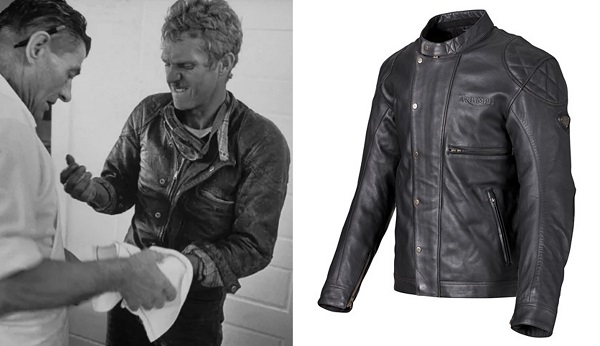 The Modern Design: Options from Belstaff
Belstaff's Mojave inspired jackets are certainly iconic designs in their own right. But it's important to note the ways they differ from the jacket McQueen wore. Aside from the buckle throat latch and narrower storm flap, the most noticeable change is the style of the chest pockets. The Belstaff uses the brand's signature two box pleated pockets with snap button flap closures.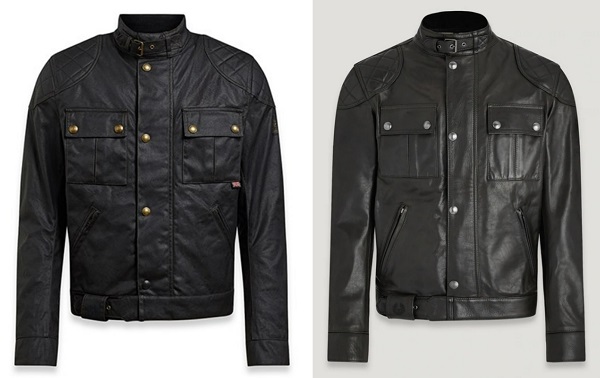 As I mentioned above, the Brooklands in either black waxed cotton ($695.00) or hand waxed antique black leather ($1495.00) are the most recent iterations. But we should also mention the classic Racemaster as another suitable (and slightly more affordable) option if you want a jacket better suited for casual use rather than actual riding.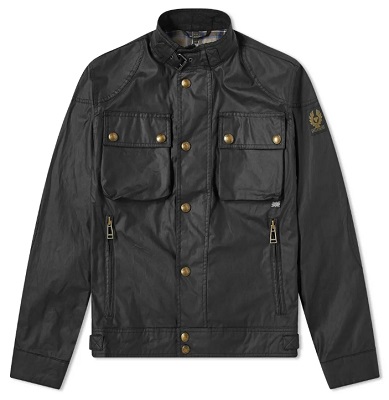 Features Wanted for the Steve McQueen Mojave Jacket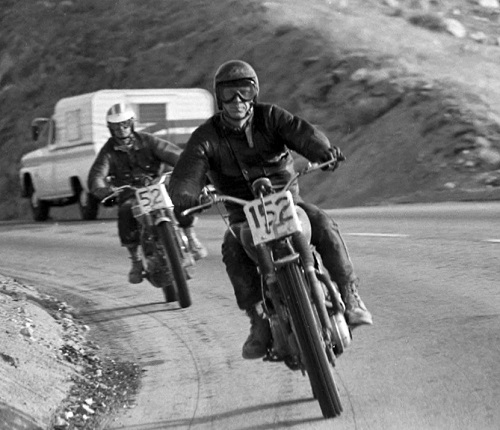 To be honest, I found it a little challenging to come up with a "check list" for this one. Normally we want alternatives that come as close to the original as possible. But after a lot of searching, I was only able to find one leather jacket that I'd consider to be a good match. The reality is the two pocket style of the current waxed cotton "Mojave inspired" Belstaff models is significantly more popular today. And that's probably the style many of us would gravitate towards if given a choice. So alternatives for that design take up the bulk of what I've shared below. Don't judge me too harshly ….
Best Option for the Original Steve McQueen Mojave Jacket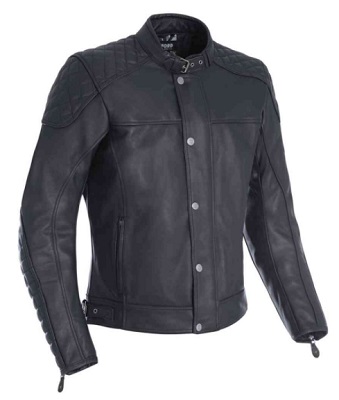 The closest option I could find to McQueen's actual Mojave jacket. This is a true riding jacket, with pockets for armour at the elbows, shoulders and back. And it has a removeable quilted liner for extra insulation. But the leather is relatively lightweight, meaning it will still work as a more casual jacket if that's your priority. It uses a buckled throat latch rather than the snap button one we see on McQueen's. And the placket is a little more traditional. But it still manages the capture the spirit of the original while giving it a bit of a contemporary twist. FCMoto has sizes small to 3XL in stock.
Best Option for the "Inspired By" Steve McQueen Mojave Jacket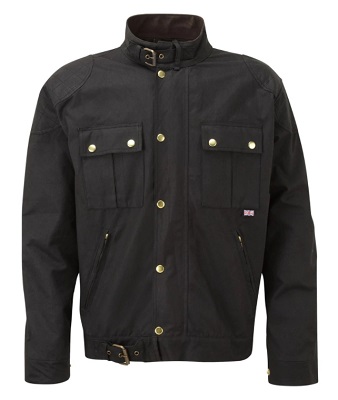 To put it simply, the Tilstock packs a lot of bang for your buck. Made from a 12oz waxed cotton, it features a brass zipper and roller buckle, twin needle stitching and a removable pile lining. And it comes with pockets for your body armour in case you actually want to use it for riding. You can also customize the flag on the left chest pocket for your country of choice, which is a fun touch. Some of us may be put off by the "brown" color. But (to my eyes at least) it looks plenty dark in the product photos. While there aren't a lot of reviews for the Tilstock out there, it does have nearly 5 out of 5 stars after sixteen reviews on their website. And another model from the brand (their Classic Waxed Cotton Motorcycle Jacket) has 4.5 stars out of 5 on Amazon after 90 reviews. So I think it's safe to expect relatively solid quality for the price.
Under $200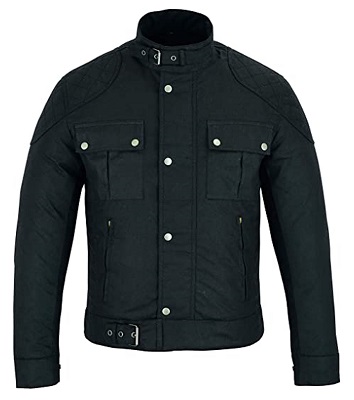 Something for our friends in the UK. This one comes to us from Amazon, where it currently has 4.6 stars out of 5 after 38 reviews. So not too shabby! No information on the weight of the waxed fabric. But the reviews in general are very positive and mention that the quality for the price was better than expected. It also comes with a quilted polyester removable lining and pockets for armour. Just remember to double check the sizing. Some of the buyers mention the jacket runs a little small. If you're in the U.S. and have your sites set on this particular model, check out the Gallanto website where it retails for $92.37 plus shipping.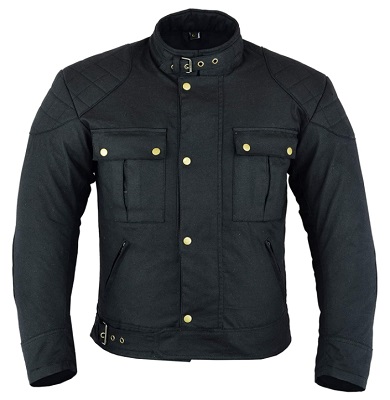 Another option for those of you in the UK. Overall, this one seems to be very similar to the Gallanto alternative above. However some reviewers on Amazon mention that the quality of the hardware isn't that great. Sizing also seems to be an issue, with many complaining about short sleeves. But it definitely captures the look we want. And if you do have shorter arms, it could be worth a shot.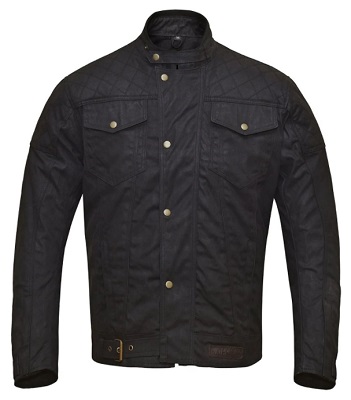 And now one for our readers in Australia! Those peaked pocket flaps give this alternative a slightly different Western vibe I kinda of like. And they go with a snap button throat latch rather than a buckle. But other than that, the RIDERACT checks all the right boxes. We get a waxed cotton shell backed by a waterproof and breathable membrane for additional wet weather protection, a removable quilted lining and pockets for body amour (which is included). Gentry Choice have sizes XS to 6XL in stock.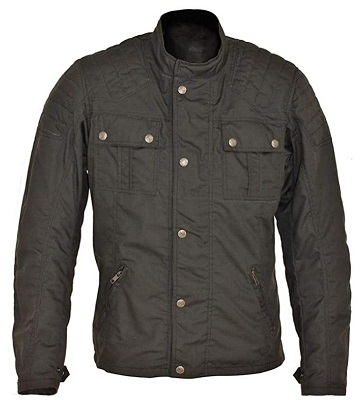 I was on the fence about including this one, since the single review on Amazon isn't exactly glowing. If you're just looking for a straight up fashion jacket, it should get the job done. But I'd personally recommend spending the extra twenty bucks for the Speedway.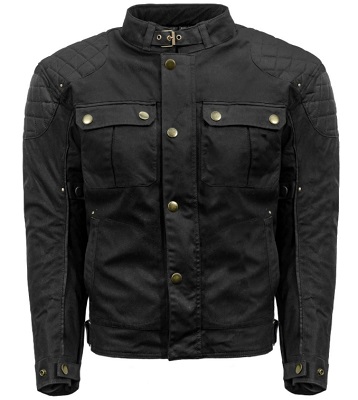 Belgian manufacturer Richa has a solid reputation in the riding community. So you can definitely expect to get a higher quality jacket for your money. The shell is a waxed cotton from the British Milleraine Mill and it's backed by a waterproof and breathable membrane. The jacket includes a removable thermal lining and is finished with antiqued hardware. Now, for those of you looking for a casual jacket there is one drawback: the shoulder and elbow armour is NOT removable. But if you're actually in the market for a jacket you can wear riding, it's good to know that the Scrambler 2 is CE approved Level A. The best price I could find was at Urban Rider, where they have sizes small to large in stock. Just know that if you live in the U.S. you'll need to pay for shipping from the UK.
Under $500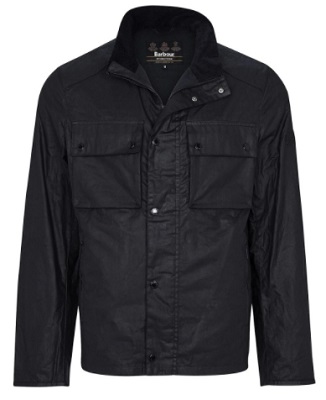 A more casual jacket that delivers some McQueen Mojave style with a Barbour touch. The Challenge is best considered a light rain jacket or windbreaker rather than a riding jacket. But if you like this style and feel like a true riding jacket would be overkill, this one is definitely worthy of consideration. Backcountry has sizes small to XL in stock at that sale price.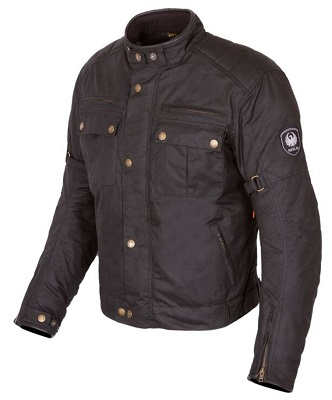 A very worthy option if you're looking for a Brooklands alternative at a reasonable price. The Merlin is the real deal, using 12oz Silkwax waxed cotton from the Halley Stevensons mill for the shell. That's backed by a Reissa waterproof and breathable membrane. And they've taped all the critical seams to make even more weather resistant. We also get integrated CE level 1 body armour at the elbows and shoulders, a pocket for a separate back protector and a removable insulated liner. If we're being honest, the Barton II is probably way more jacket than most of us need. But if you want an actual riding jacket with the right retro cool vibe, this one is hard to beat.
Have an alternative for the Steve McQueen Mojave jacket you'd like to share? Tell us about it in the comments below! And if you're interested in more outerwear inspired by the King of Cool, check out our post on McQueen's Barbour Team Jacket from the 1964 6 Day Trials. You can also visit our Facebook page, our NEW Instagram account and Pinterest Boards for more style icon advice and inspiration!