Iconic Alternatives Has A New Instagram Account!
Hi everyone! Well, after multiple attempts to recover our old Instagram account (your can read more about what happened in this post), I've decided to start from scratch. So Iconic Alternatives now has a new home on Instagram! If you're feeling friendly and want to check it, you can give us a follow at: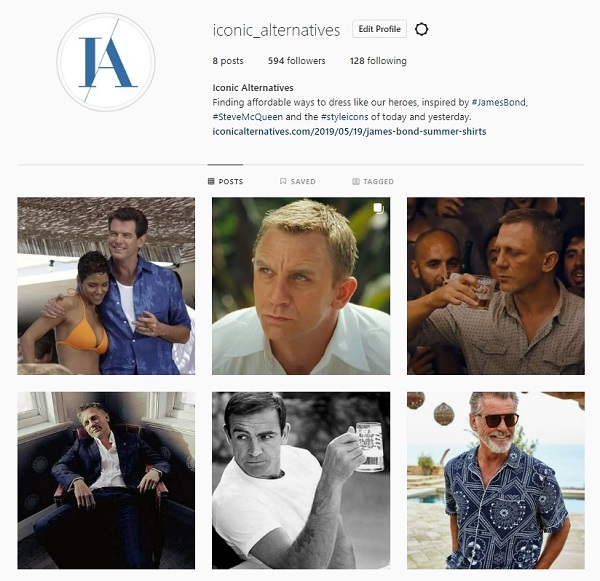 I also want to send out a big THANK YOU to our friends Bond Suits, BAMF Style, The Bond Experience, SIS Training Gear, Commando Bond, Iconic Film Style, From Tailors With Love, Bond on a Budget, BondSpired and everyone else who helped get the word out about the new account. It's great people like you that make this such an awesome community and keep me inspired to continue writing!
As for the old account (which I won't link to here): if you do follow it, please, PLEASE do NOT accept any DMs from it. And I would strongly recommend unfollowing it. I honestly have no idea if I'll ever be able to recover it. But until such time as I do, it needs to be considered extremely unsafe. I really don't want to see anyone's online security put at risk because of this.
Thank you all again for your support and have an amazing weekend!
John