Father's Day Gifts for the Bond Fan
Alright Bond obsessed daddies, to be clear right from the start: our "Father's Day Gifts for the Bond Fan" post isn't for you. This is the post you leave open on the iPad or family computer so your Significant Other can see it, find some inspiration and get you something you really want this Father's Day. Spoiler Alert: you probably won't be getting an Aston Martin.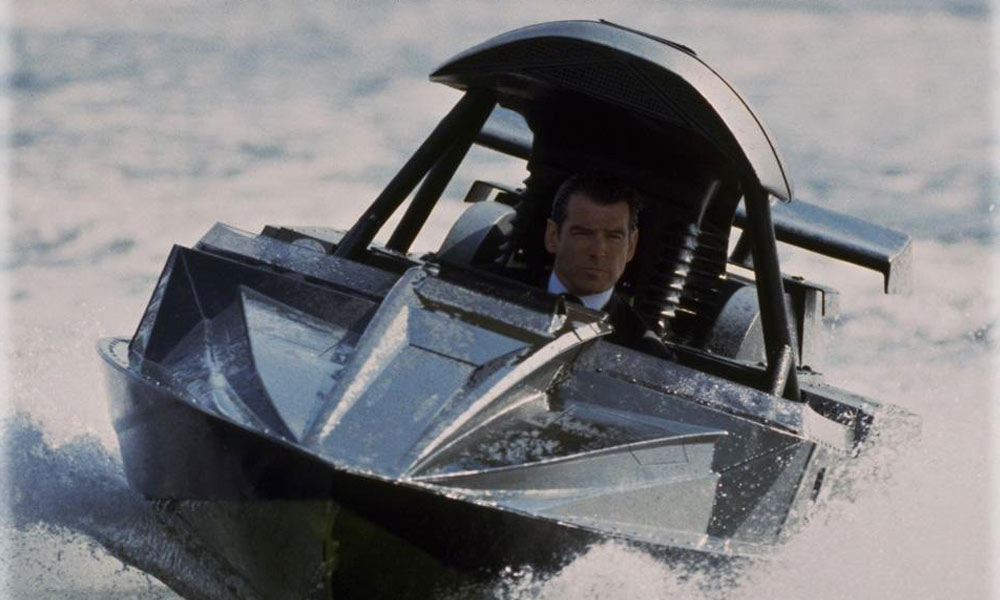 Okay, moving on ….
ATTENTION Bond Fan's Significant Other!
This is a message for you. As you probably well know, living with a Bond fan usually means one of two things:
He's an avid collector and has already accumulated enough Bond related clothing and/or merchandise to fill at least one room in your residence plus half a storage unit, or …
The Bond related stuff he really wants is out of reach financially, so he's looking for the "close enough" alternatives he can afford. But – and this is important – your definition of "close enough" and his definition of "close enough" are NOT the same. Please believe me: when he's trying to complete his SPECTRE Morocco look, the pants must be the right shade of taupe. If you give him a generic pair of tan chinos in the belief you're supporting his "hobby", he'll tell you, "They're perfect!" (because he loves you). But he's really weeping silently on the inside. Yes, it's that serious.
To summarize, it's not easy buying gifts for either type of Bond fan. But there is a solution.
The Secret to Buying Gifts for Bond Fans …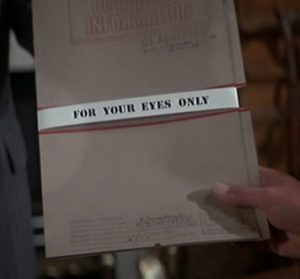 The not so well kept secret at the heart of your Bond fan's love of 007 is this: he doesn't just want to dress like Bond; he wants to live like Bond. We don't need to get into the psychology behind that here. Suffice it to say that for the typical fan, the glamour and excitement of Bond's lifestyle have just as much appeal as what he's wearing. It's not only about 007's clothes, it's equally about the adventures he has when he's wearing them.
So while most of us can dress up like Bond on a day-to-day basis, our normal lives provide very few opportunities to do Bond things.
And therein lies the key to the perfect Father's Day gifts for the Bond fan: give him an experience!
A Wine Tasting Course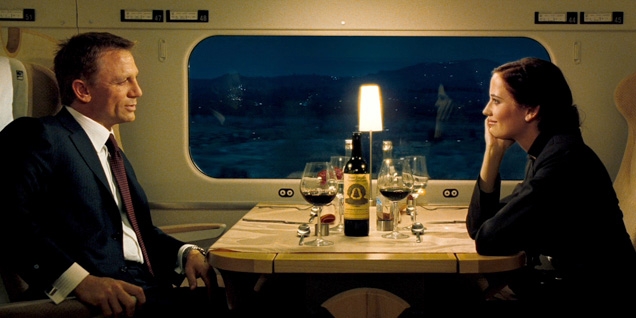 Bond's mind seems to be a treasure trove of arcane facts about the finer things in life. And wine is no exception. Whether it's about wine-food pairings (red wine with fish = bad guy), the blend of a particular brandy (I had to look up what "bon Bois" means), or the correct temperature at which Dom Perignon should be served (not over 38° F), when it comes to the grape, 007 knows his stuff. You can get the Bond fan in your life started on the path to similar wine expertise with a tasting course. Of course, the wine tasting will go down a treat, and you could then get a wine of the month club gift if your dad wants to continue exploring his wine pallette. Learning about new wines and how to pair them can also be a great way to have some bonding time with your dad.
Check with your local vendor of fine wines and spirits. Many will have one-night tasting events that are free (usually sponsored by a particular distributor or brand) or have a nominal fee (under $20). If you want to step it up, you could enroll him in a full day course (prices usually run between $150.00 and $250) or even a weekend get away!
A Night with a Bond Girl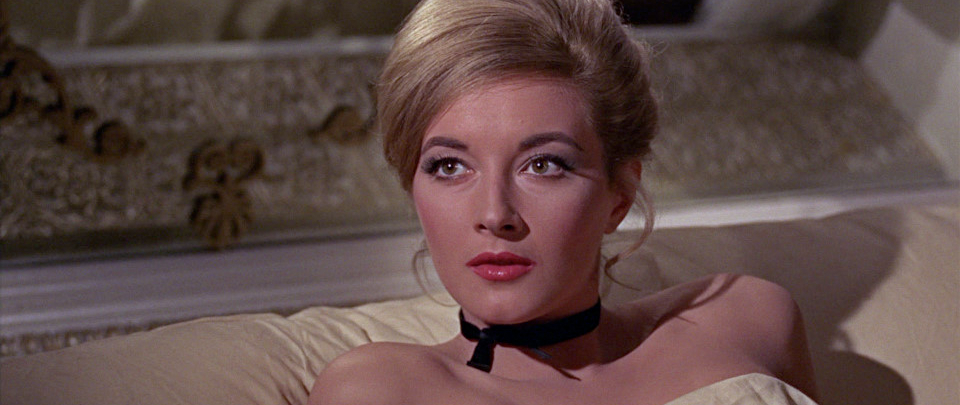 And by "Bond Girl" I mean YOU, Significant Other! I'll avoid any discussion about why this is a good gift. I'll just say that a little Bond-themed romantic role playing can be fun for him AND you. Pick his (or your) favorite Bond girl and let your imagination do the rest. Significant Other Bonus: pick up a new glamorous outfit for yourself! Hey, it's a gift for both of you! And if you want to make this even more of an event, you could send the offspring to a relative's house for the night and try the whole "strangers in a bar/hotel room" thing. Whatever works; we don't judge!
Unless you actually try to kill him after. That would be taking things too far.
A Class with a Golf Pro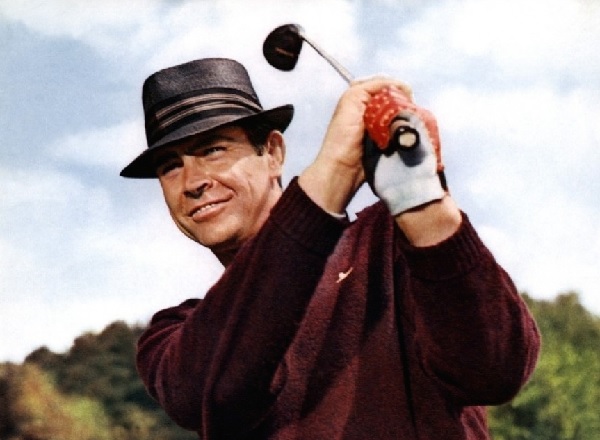 Even though golf only featured in one film, proficiency on the links has become part of Bond's recognized skill set. Whether your Bond fan is a beginner or seasoned expert, the gift of time with a golf pro is sure to be appreciated. Additionally, something like a portable launch monitor would also be a good gift for any golf lover, as this can be used to improve their game, no matter whether they are a beginner or skilled. Anyway, when it comes to courses, depending on the course and the instructor, prices can range from $50.00 for a half hour to $300.00 for a package of six 30 minute sessions. If you would like to include an 18 hole round after the lesson to make the day complete, expect to pay around $40.00 plus rental fees on a public course to over $150.00 at some of the more prestigious resorts. To find a course near you in the U.S., visit Golf Nationwide where courses are organized by state. If you're anywhere else, visit Golf Today. They have lists of courses all over the world.
A Rock Climbing Course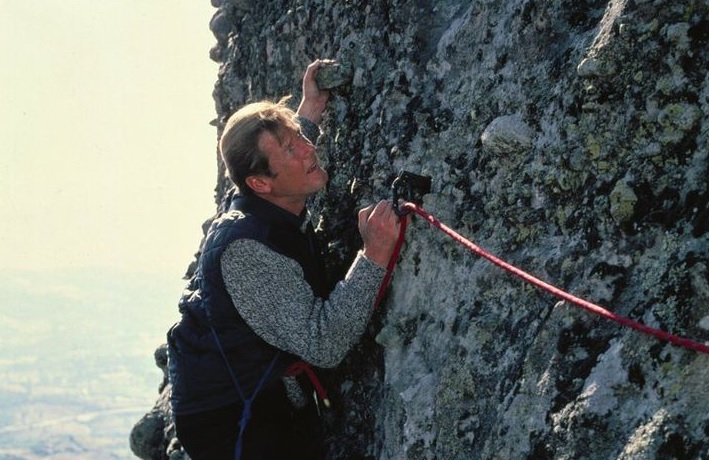 Roger Moore climbed in For Your Eyes Only. Timothy Dalton almost climbed in The Living Daylights. And when I say "climbed", I do not mean in a gym filled with super flexible ectomorphs hauling on plastic. No, Bond was outside on real rock, facing the elements, placing his own pro and clipping in. That's the experience you want to give your Bond fan. Now there is no doubt that climbing is a dangerous activity. So check with The Alpine Club of America, The UK Alpine Club or The Alpine Club of Canada to find recommended and certified instructional services. Prices will usually range between $150.00 and $200.00 for a 1 day introductory course.
A Scuba Diving Course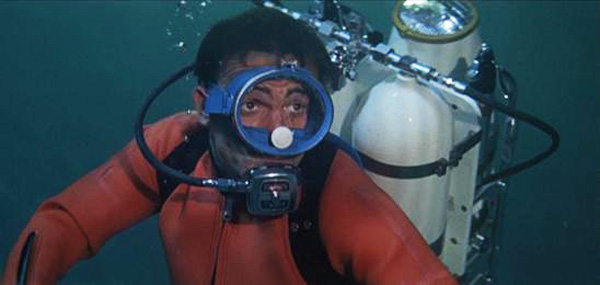 Ah Thunderball. Many would say the film was simply Bond at his coolest. And it seems like he spent about half the movie underwater. From Connery to Brosnan, 007's skills as a diver have regularly been employed from the warm ocean of the Bahamas to the frigid waters below an ice palace (yes, I am classifying the use of a fictional re-breather as "diving").
To give your Bond fan the skills he needs under the sea (or the lake), contact PADI to find out about certified instruction providers near you. I really believe it's worth investing in a two to three day PADI certified Open Water course, which can cost between $250.00 and $1000.00 depending on your location and where the real diving (i.e. non-pool based instruction) will take place. It's not exactly cheap, but once your Bond fan has his Open Water Certification, he's good to go almost anywhere in the world. You could even get him the kit he needs too, for example, read about the best scuba fins here.
A Tactical Defensive Driving Course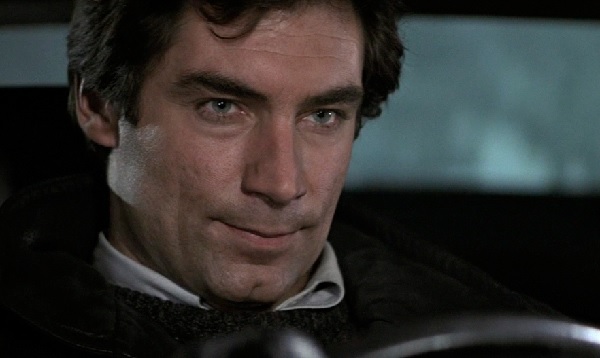 Bond and cars … I don't care what your Bond fan is driving or where he's going. He could be in a Volkswagen heading to the grocery store. The only thing you need to know is that as soon as he's behind the wheel, in his mind he's driving an Aston Martin and being chased by bad guys. And that's where a Tactical Defensive Driving course comes in.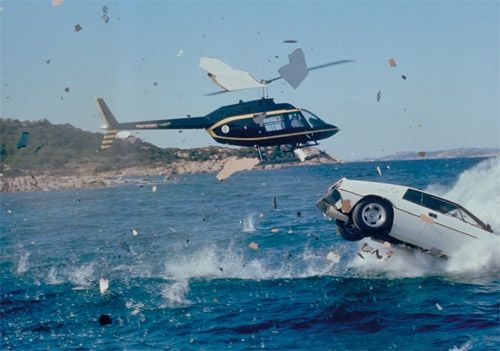 What is a Tactical Defensive Driving Course?
The "Tactical" is the important part of the name, although they're also called Evasive Driving Courses. These are NOT standard defensive driving courses offered by AAA that help you lower your car insurance. No, this is training meant for security guards, body guards and VIPs living in cities or countries where the threat of kidnapping or terrorist attack is very real. However, in last few years more instructional providers have opened these courses up to the general public. Which means you can give your Bond fan the opportunity to learn how to swerve around obstacles, corner at speed, go into controlled skids, and avoid enemy vehicles. Just like 007!
Courses aren't cheap, ranging anywhere from $500.00 for a morning to $3000.00 plus for a two or three day program. But think of it as an investment: you'll make your Bond fan very happy and he'll develop new skills that will actually help keep your family safe on the road out here in the real world.
For courses in your area, I would recommend contacting a reputable security company in your city or town. They should be able to steer you in the right direction (pun!!). Check out some highlights of a course in the video below. And then show me a dad that wouldn't love to do this!
Alright, Significant Other, let's wrap it up!
In conclusion, giving your Bond fan a real 007 experience for Father's Day says a lot about your appreciation for who he is and your understanding of his passion. Be creative and think beyond ties, belts and posters. A gift that provides the opportunity to develop a new skill or have an adventure will give him memories and knowledge that will last long after the soles on a pair of shoes have worn out.
Have any ideas for Father's Day gifts for the Bond fan you'd like to share? The comments are open below! And if you'd prefer to stick to clothing as a gift, our James Bond Summer Shirts and James Bond Swimwear posts are good places to start.
Images used in this post were sourced from Cool Material, James Bond Lifestyle, SFPROPS, Six-Two, Ocean Tribe, Cink and Wheels of Italy. Iconic Alternatives was not compensated for the use of the video in this post.