4 Ways to Wear the James Bond Navy Overcoat
At Iconic Alternatives, we try to focus on affordable clothing that will help us get the Bond style we want without emptying our wallets. So it doesn't make a whole lot of financial sense to invest in a piece and then only use it with one "screen accurate" look. Versatility is the name of the game. That's where our "4 Ways to Wear It" series comes in. We take one piece of iconic Bond clothing and combine it with other affordable 007 inspired alternatives to extend our wardrobe and get the most bang for our buck. In this post we look at the James Bond navy overcoat from Quantum of Solace. 
Now I say Quantum of Solace. But Bond wore a very similar coat in Skyfall as well. The first time is when he meets Q at the National Gallery (more on that look from BAMF Style). The second time is when he's admiring the London skyline at the end.  And the same style of outwear can be used to update a couple of Brosnan's looks from Goldeneye and Die Another Day or Dalton's Bratislava look from The Living Daylights. The Suits of James Bond has more details on those films.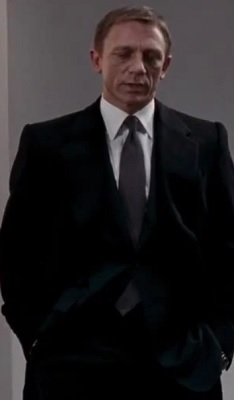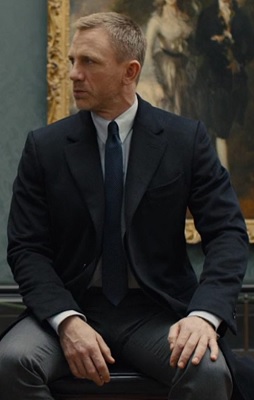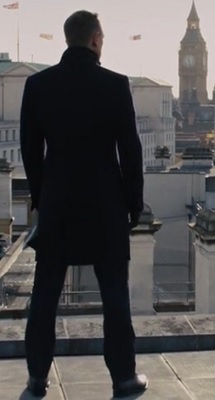 Not only is the navy overcoat a good choice if you want to capture a variety of Bond looks. As I hope we'll show below, it's also an extremely versatile piece of outerwear in its own right. For our four outfits below, we've gone with the Mango Tailored Wool-blend Overcoat, which is on sale for $99.00 at the time of writing. Sizes are running low on this alternative. But you can find more options in this post.
The Quantum of Solace Suit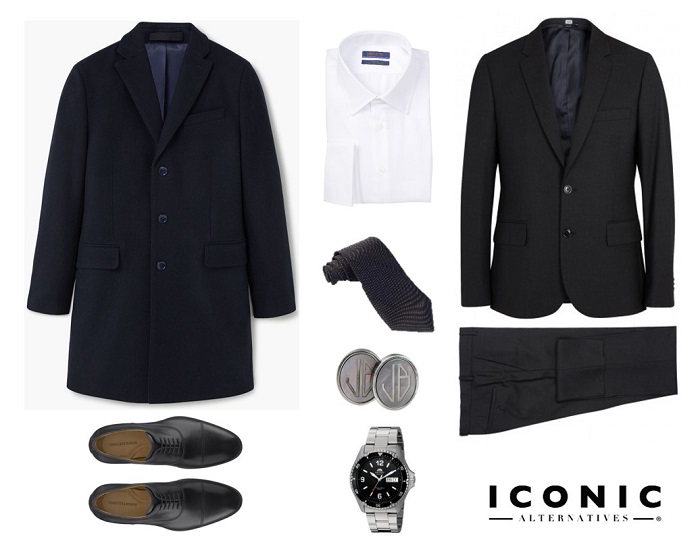 Options
Notes
I'll get this out of the way at the start. That suit is crazy expensive for a website that focuses on affordable alternatives. So if you're looking for options more in keeping with our philosophy, you can try this one from Ike Behar for $380, this one from DKNY for $300, this one from Tommy Hilfiger for $82.63 to $227.82 or this one from Charles Tyrwhitt for $399. When looking for staple suits, it's always a good idea to check out discount sites like Nordstrom Rack, Saks Off 5th and Yoox. The rest of the look is pretty straight forward and emphasizes the monochromatic look Bond has favored since Quantum of Solace.
Casual Spy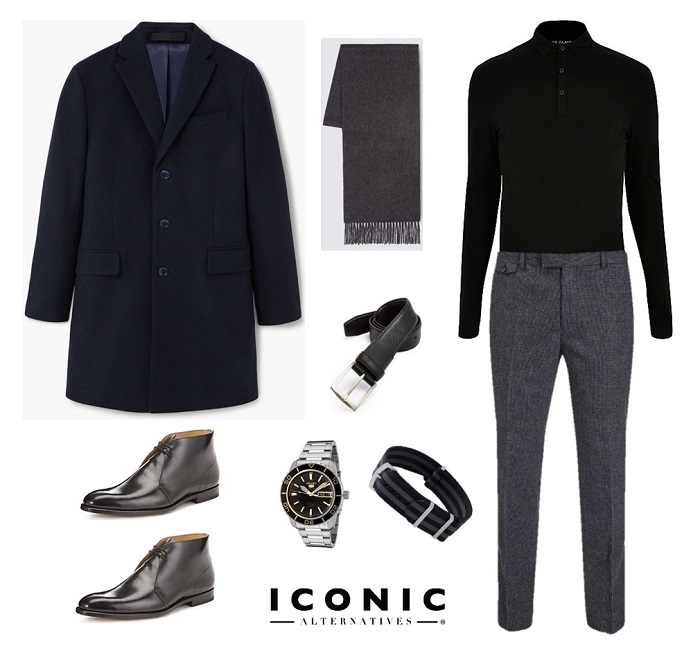 Options
Notes
Obviously, this one is primarily inspired by Bond's outfit when he infiltrated M's flat in Casino Royale. We've added some flavor from some of Craig's other Bond films to keep things interesting. Together, they create a look that works great for a date night at a nicer restaurant or for a more formal take on "business casual". What keeps it versatile is the polo shirt. Depending on the temperature, you can go with a lighter weight cotton option if you'll be spending a lot of time indoors. And if the weather's a little cooler? Try a style in merino wool like this one from Marks & Spencer. Whatever your choice, tucking it in will definitely dress things up.
Urban Longshoreman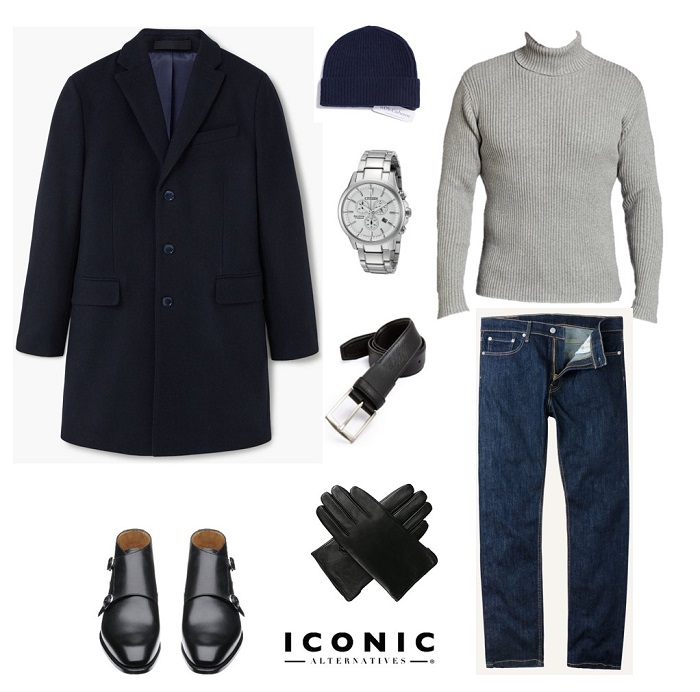 Options
Notes
Yeah, this looks leans a little hipster. But it's not that extreme. And who says it's a bad thing to get out of your comfort zone every once and a while? The fact that we're going with black leather boots (double monks no less!) and gloves helps keep things from going full on lumbersexual. Especially if you shave the beard.
Space
Goldeneye Redux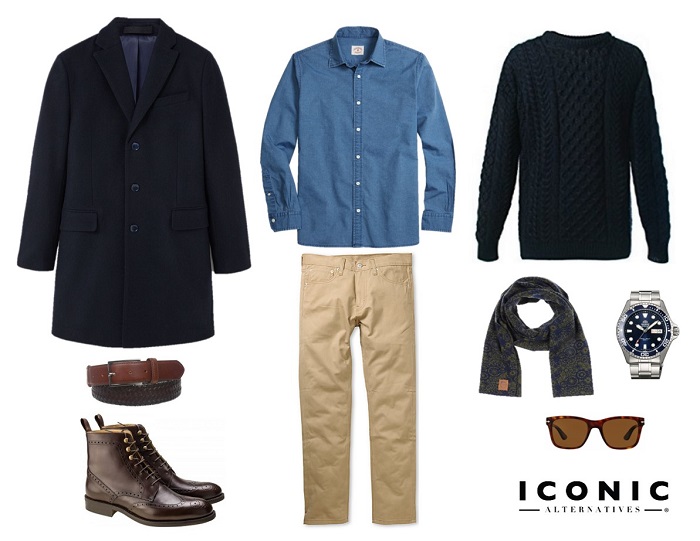 Options
Notes
I've made no secret of my love for this look from Goldeneye. And winter is the perfect time to bring it up-to-date. Two reasons for that. First, it is the perfect example of effective layering. You can easily add or remove pieces and still look put together. Second, winter is the only time I believe a grown man should even consider wearing a scarf. And so we have a legitimate reason to use an alternative for Brosnan's ascot. 'Cause I just can't do ascots. We've also gone a more casual route here than SA outfit. Swapping out the original's pleated khakis, dress shirt and oxford wingtips for jeans, a chambray shirt and boots in similar colors honors Bond's look while giving it a modern spin.
Got some favorite ways to mix and match your James Bond navy overcoat? Leave suggestions in the comments below! Or, if you're feeling really sociable, you can email us a picture at [email protected] and we'll post it in our Gallery!