Living the Bond Lifestyle (Without Going Broke)
We all know the scene in Casino Royale. Bond, sitting with a Kings over Aces Full House, spots Le Chiffre's tell, calls and goes all in, confident he's about to crush his opponent. But then Le Chiffre shows his pair of Jacks. Four of a kind. And Bond … loses everything. When we talk about living the Bond Lifestyle, we often forget to mention all the beatings he's taken over the years.
Well, Ambus Hunter has been in Bond's shoes. After nearly losing his entire life savings at the Roulette wheel in a matter of weeks, Ambus put together a strategy that turned his relationship with money (and his life) around. And by the age of 30, he had personal savings of more than $200,000. Now a financial educator and mentor, this life-long Bond fan kindly shares with us the first steps in creating a plan to live the James Bond Life (without going broke)!
Wanting the James Bond Lifestyle …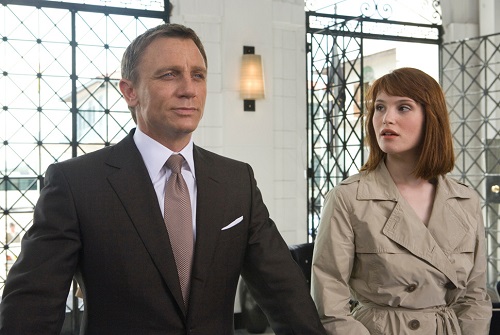 The clothes. The travels. The cars. It's hard to deny that 007 lives a life we all dream of.
It's easy to want all the extravagances the "World's Most Famous Spy" gets to enjoy. But don't go crazy! James Bond has a seemingly unlimited amount of resources at his disposal. The rest of us? Well, we need to exercise a bit more intentionality in order to not break the bank.
Life is definitely meant to be enjoyed. But you also must find balance. The confidence, comfort, security, and joy that comes from strengthening the health of your finances will boost your Bond swagger like no other.
So, how can you get as close to living like Bond without destroying your wallet? Here are some tips for getting your finances in order to help you start enjoying the life of our favorite secret agent.
Prioritize Your Wants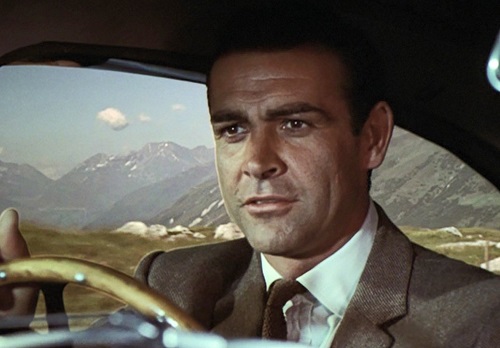 Before you start booking that flight to Jamaica or window-shopping for an Omega Seamaster, you first have to prioritize. Being able to rack and stack both needs and desires is a crucial part of improving your financial well-being as well as stability.
Start by writing down your Top 5 "Bondian" desires: the items and experiences that will truly bring value to your life. From that, put them in order of most to least importance to you. Your list may include a trip to an exoctic location, a Quantum of Solace-esque Tom Ford jacket, or simply a swanky evening out on town. Whatever your heart desires, write it down and rank it.
This will give you a visual of what is truly important to you, so you don't run out and try to do everything at once.
Gather Cost Estimates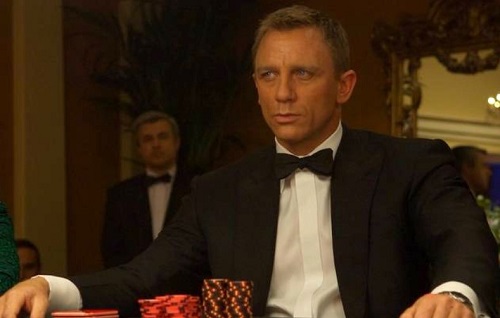 Once you have your list of priorities, it's time to price them out. Through a variety of online resources, you can get a pretty good idea of the cost of just about anything. Utilize online guides such as James Bond Lifestyle and Iconic Alternatives' lifestyle archives to get a general idea how much it will cost to acquire your favorite gadgets, accessories, and clothes. But also, don't leave out online marketplaces such as eBay. Jot down the estimates next to the items on your "want" list and get ready for the real work.
Establish Savings Goals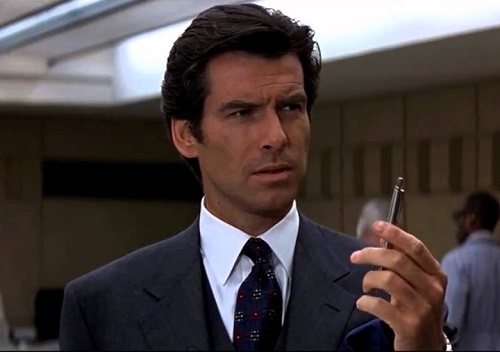 The fun part was dreaming and window shopping for prices. Now it's time to get into action with goal setting and saving. Start with the number one item on your Bond wish list and turn it into a S.M.A.R.T goal. "S.M.A.R.T." stands for Specific, Measurable, Achievable, Relevant, and Time-bound. And it's an effective way of clarifying the path you need to follow to achieve a desired result.
Let's say you have your eyes on grabbing a pair of the Vuarnet brown 06 sunglasses Bond wears in No Time To Die. You check out various sellers online and see they will set you back about $240. Turn that $240 price tag into a SMART savings goal and start working towards it. For example:
Specific: Save $50 a month for 5 months to have $250 for the Vuarnets.
Measurable: $50/month in quantifiable.
Achievable: Ensure $50/month is a realistically attainable goal for *your* finances
Relevant: You're a fan of Bond style and it looks like the Vuarnets will a key part of his look in the film's Jamaica scenes.
Time-bound: After 5 months, you will have met your goal. Plus, you'll have your sunglasses in time for No Time To Die's April 2020 premiere!
Develop a Spending Plan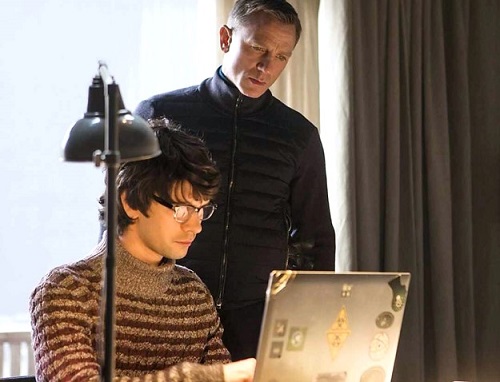 While Bond gets to over-indulge without needing boundaries, most of us can't live like that. Enter "The Spending Plan" (aka. "The Budget"). While the thought of a budget usually elicits a negative stigma, a spending plan is simply a tool to help you organize your cash flow. Or in another light, it's a tool that gives you permission to spend on what you value.
Here's how to build a Spending Plan in 5 steps:
Calculate monthly income: Add up and write down your full-time, part-time, rental, and any other income sources.
Subtract *essential* monthly expenses: List out your *necessary* monthly expenses and subtract the amounts from your total income. The balance is your "discretionary income".
Insert your goals: Whether you are contributing monthly to a Roth IRA, paying off debt, or saving $50/month for those Vuarnets, subtract these goals from your discretionary income.
Determine discretionary expenses: Discretionary expenses are the non-essentials of life. A general rule is to focus your spending on what you truly value, and cut everything else out.
Evaluate: After you have subtracted the essentials, the goals, and non-essentials, how much of your monthly income do you have left? From this point, make the necessary adjustments. You may have to cut back in some areas. Or perhaps you can add more to your goals. Either way, evaluate your results and go from there.
Something tells me Q has a spending plan. So, in this case, be like Q.
Final Thoughts
Living like your favorite style icon doesn't have to wreck your finances if you take the time to live intentionally. Consider what's most important to you, financially prepare for it, and then enjoy the Bondian life you were meant to experience!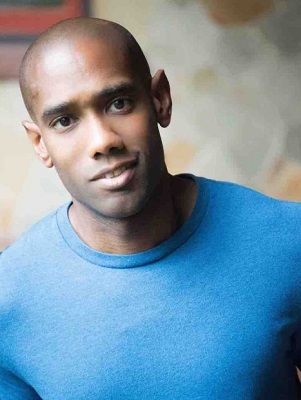 A big "Thank You!" to Ambus for sharing his experience! You can learn more about Mr. Hunter and his strategies for creating Financial Wellness on his website. Or follow him on Twitter and Instagram. This is the first in a series of articles focused on financing your Bond Lifestyle. Future posts will go deeper into travel and entertainment, how to find deals on clothing and accessories, and developing the right attitudes and behaviors to create a healthy relationship with your money. Is there anything about personal finances and living the Bond Lifestyle you'd like to see us discuss? Let us know in the comments!