Summer of Adventure: SCUBA Diving
Welcome to our Summer of Adventure series! Over the next two months, we'll be exploring the sports and activities that will give us a taste of that Bond lifestyle we all crave. And we'll be talking with the experts in their fields to learn the right ways to get started so we can have the best experiences possible. In this post we'll focus on one of 007's favorite aquatic activities: SCUBA diving!
Strap on the tanks!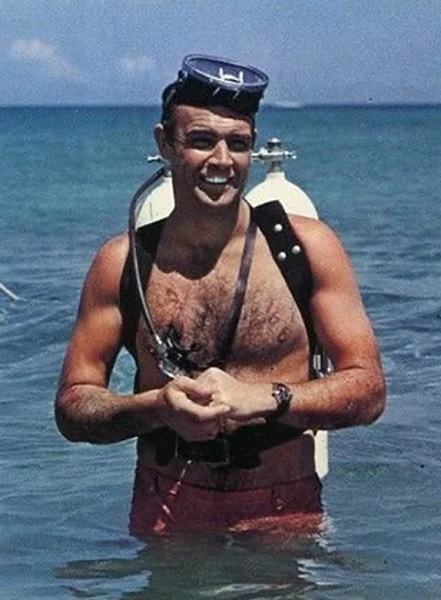 Is there any sport that better defines James Bond's adventurous lifestyle than SCUBA diving? As most of us know, a large part of Thunderball's action involved wetsuits and regulators. He's also headed into the depths in For Your Eyes Only, License to Kill and Tomorrow Never Dies for his various missions. Unfortunately, most of 007's forays under the sea haven't exactly ended on a positive note.
Unlike Bond, it's highly unlikely we'll run into spear-gun toting bad guys or JIM Suit wearing henchmen when we go diving. But we still need proper training to safely enjoy everything the sport has to offer. And that's where this article comes in. Here we'll find out what you need to know to get started in SCUBA diving, from the equipment you'll use to how to choose the best training facility to what you can do with your certification. Let's dive in!*
Our Expert
When it comes to adventure sports we always want to speak with the pros to get the best information possible. And for our post on SCUBA diving, we spoke with Ryan Hoffman, the Course Director and an Instructor Trainer at SCUBA Network.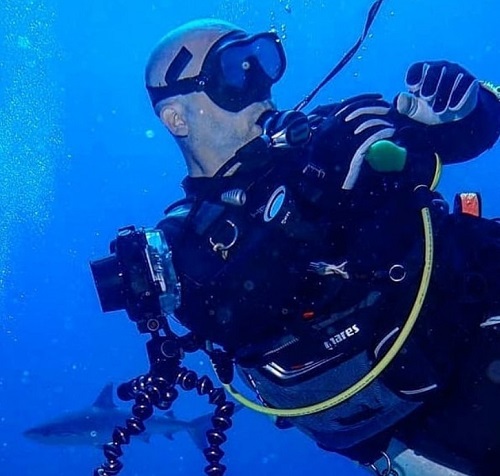 SCUBA Network is a New York City based, 5 star training center and dive shop with over thirty years of experience in the industry. They offer courses ranging from beginner all the way up to Instructor Development and training in specialties such as photography, Nitrox and dry suit diving, and Rescue. The also organize destination SCUBA trips all over the world, including Bonaire, Cozumel, Palau and (for more advanced divers) the Galapagos.
As SCUBA Network's Course Director, Ryan has trained almost every type of diver and planned successful adventures to some of the best diving spots on the globe. If we want to learn about the best way to get started in SCUBA diving, he is definitely the person to speak with!
Learning to SCUBA Dive: Our Interview with Ryan Hoffman
What would be the most important thing you would tell a beginner about the sport of SCUBA diving?
Diving really is a sport for almost anyone. In terms of physical conditioning, there are only two real pre-requisites. First, you should be able to comfortably swim about 200 meters, which is approximately four laps in a pool. And you should be able to tread water for about 10 minutes.
As for why most people want to start diving, there are a lot of different reasons. But many first timers are drawn to the sense of exploration. A chance to see what's going on below the surface of the water and experience the world from a completely different perspective. And the opportunity to get closer to nature and visit animals in their natural habitat. Every time you go diving it's a different experience. You can dive the same reef every day and you'll always see something new. It can really change how you view your relationship with our planet.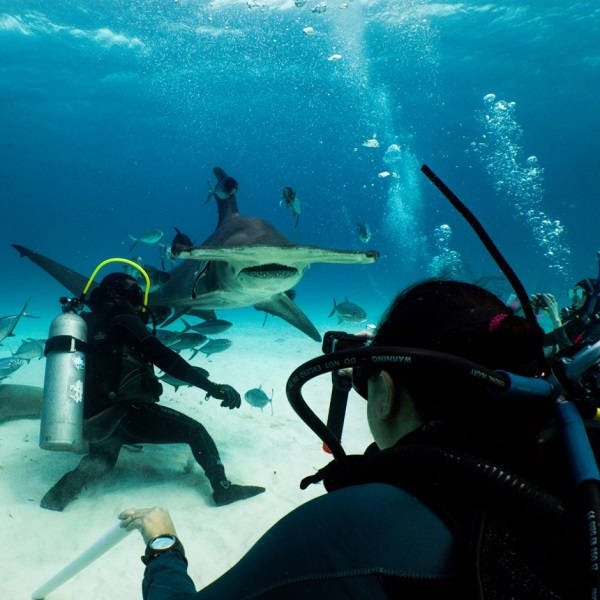 So how accurate is the portrayal of diving I see in the movies?
Well, it depends on the movie. But most of the time they're leaving out a lot of the key safety practices we need to do in real life. You see Tomorrow Never Dies and Bond penetrates that wreck without any safety equipment, like a reel. Then he has to do a CESA (Controlled Emergency Swimming Ascent). In real life, he'd probably need to be treated with pure oxygen after an experience like that! So movies aren't normally showing things like decompression stops or the amount of planning that goes into executing a safe dive.
Divers in movies also seem to be able to stay underwater forever.
Yes, that's another one. Usually the maximum dive time is one hour if you're doing a recreational dive. Once you get into more technical diving, that time can be extended. But your time underwater is always very precise and planned out.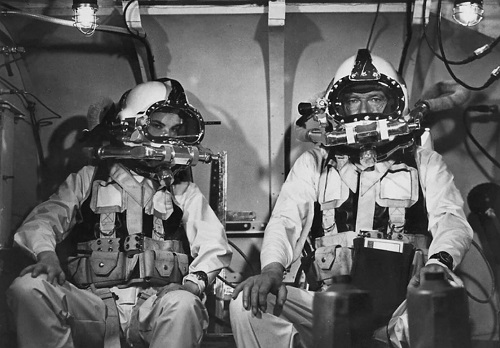 As beginner, what's the best way to find out if diving is the right sport for me?
You can start with a Discover SCUBA course. I'd recommend trying that first with a local dive school. It's a one day course that gives you an introduction to how the equipment works. And then you get into water, usually a pool, and learn about basic underwater communication and get comfortable with the gear. It won't give you the full diving experience. But you'll at least get an idea of how you feel underwater using the equipment.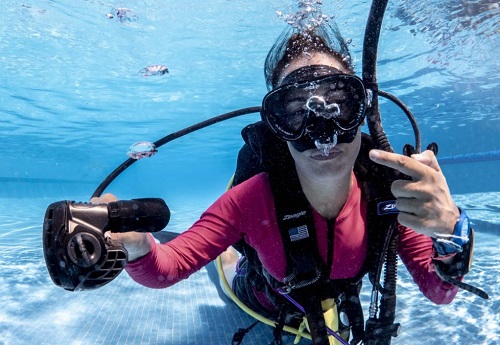 And if I'm hooked on diving after a Discover SCUBA course, what comes next?
The next step would be to get your Open Water Certification, which is the basic level. And this is actually where most people who are really interested in SCUBA diving start. It's a longer and more in-depth course that offers about 20 hours of total training time. There's an academic component which is often done through e-learning that's about 6 hours, and you can complete it at your own pace. At SCUBA Network, we follow that up with two nights of training in the pool where we do skills training. And then the course ends with four open water check-out dives over two days.
Now we come to a logistical challenge that many of us may have. What if I want to learn to dive and there aren't any suitable bodies of open water near me?
Planning a vacation around learning to SCUBA dive can be a lot of fun! And going with a professional dive shop offers a lot more than travelling somewhere and trying to manage everything on your own.
With a destination training trip with a dive shop, you can really go almost anywhere. Our shop is based in New York. And yeah, it's possible to go diving in the Hudson. But that's not really were we like to go with beginners. So our destination training trips are very popular. When you're starting out, if your first experiences can be in a place like Bonaire or Cozumel or the Sea of Cortez they're going to be exponentially better.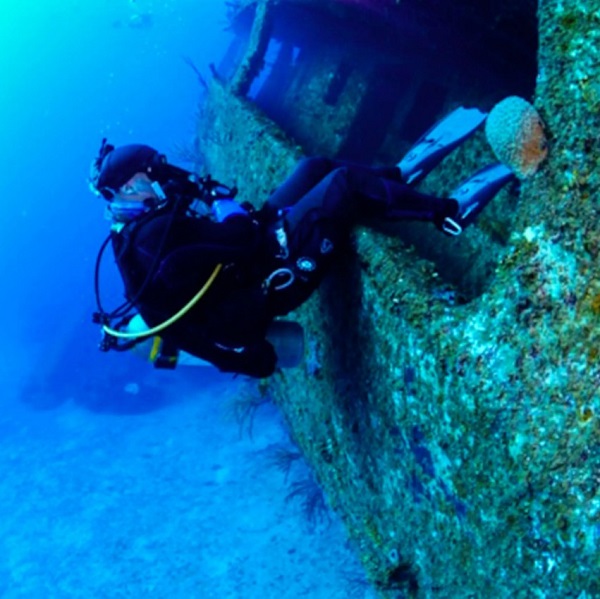 Another advantage of travelling with a dive shop for your training is access to the instructor. They'll be with you basically 24/7. So if you have any questions or just want to talk about diving you'll always have access to an expert. That can add so much value to the experience.
What equipment do I need to buy to started?
If you're just doing the Discover SCUBA Course, you don't really need to buy anything. Maybe a mask, just because the fit is so personal. But you can usually rent everything you'll need.
For the Open Water Course I usually recommend people invest in their own mask, snorkel and fins at a bare minimum. And a set up like will usually cost around $150 to $200. Next would be a wetsuit. I'd suggest starting with a 3mm thick suit. That will be comfortable to wear in warmer waters, like the Caribbean. But it's also easy to layer other pieces over top of it for extra insulation if you're going to be diving in colder areas. And if your budget allows for it, I'd suggest purchasing your own dive computer.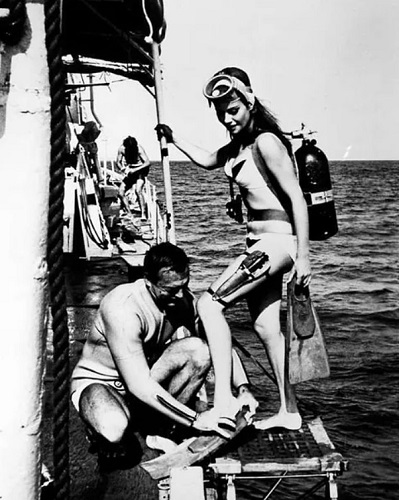 I would also add that it's always better to purchase your gear from the dive shop you'll be training with. Basically, if a student comes into a course with equipment purchased from another shop or off Amazon, warranty standards won't allow us to replace it if it fails in the water. That can be really frustrating if you're depending on that gear and you can't dive without it. Plus, your training shop will probably offer things like student discounts and fit guarantees. Those are things to ask about when you're selecting your training school. I wrote an article on what equipment to buy and what to rent that goes into more depth on this (which you can read here).
Which brings me to my next question: How do I choose a good SCUBA Diving school?
Start with reviews online. But I'd recommend only looking at the most recent reviews, maybe from within the last year or so. Management and staff can change or people in the shop might only be doing seasonal work. So the most recent reviews will give you the best idea of who will be doing the training and what kind of experience you can expect.
Then start calling the shops. Within 20 or 30 minutes of talking to someone on the phone, you'll get a real vibe for how they approach training. Are they patient? Are they answering all your questions in a way you understand? Do they make you feel confident? What kind of deal are they offering?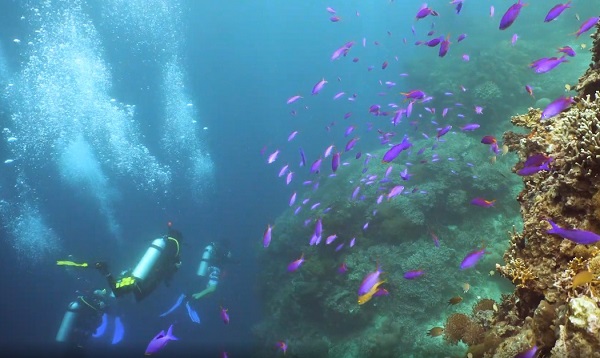 We need to remember that SCUBA Diving is an adventure sport and there are definitely risks involved. So you want to feel that the person you're speaking with is putting your safety first and will be looking out for you when you're just starting out.
What are some key questions you'd ask to learn more about the dive school?
One the best questions to ask is, "What's your training process?" The person from the school should be able to provide you with a clear, step-by-step breakdown of how their courses operate. They should tell you what will be expected of you as the student and what you'll need to be able to do at the end of the course to pass. For example, at SCUBA Network a student needs to complete the academic portion of the course and then we conduct a one-on-one review to make sure you have a solid grasp of the theory before we'll start the in-water training.
That's a key thing to understand. You're not going to the school to "buy" your certification. It's something that has to be earned. Proper training is what's going to allow you to dive in open water confidently. And, again, I don't want to scare anybody, but there are risks involved with SCUBA. Quality training is going to help mitigate and prepare you for those. So you definitely want to go to a school that takes their responsibilities seriously. And avoid any school that "guarantees" that you'll get the certification, even if you don't meet the standards at the end of the course.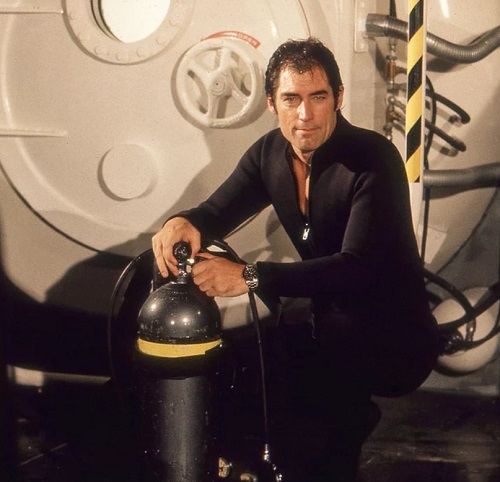 What about the school's training methodology?
That's another good thing to ask about. There are many good schools out there that still start the in-water training with the student on his or her knees resting on the bottom. In my personal opinion, a methodology that trains students when they're in a neutrally buoyant position is much more effective. So the first thing I teach students is proper weighting and how to control their position in the water. My experience has been that going this route can shave off years of development time and produces a much better diver at the end of the course.
There are also organizations that help establish standards for SCUBA diving schools and courses, correct?
Yes, absolutely. PADI is probably the largest and best-known SCUBA organization. But others that are well known and respected are SSI (SCUBA Schools International), NAUI (National Association of Underwater Instructors) and SDI (Scuba Diving International). SCUBA Network, where I work, is a 5 star Instructor Development Center with SDI. So we actually train other instructors on how to successfully deliver courses.
But as a beginner, I wouldn't be too concerned about what particular agency the school is with. What you want to look for is a school that offers internationally recognized certification and is affiliated with an agency that's part of the WRSTC (World Recreational SCUBA Training Council). The WRSTC is the umbrella organization that all the other agencies belong to and is the one that establishes what needs to be taught and what skills need to be developed in the courses. So each individual agency and the affiliated dive schools might vary in their methodology. But they all have to meet similar training standards.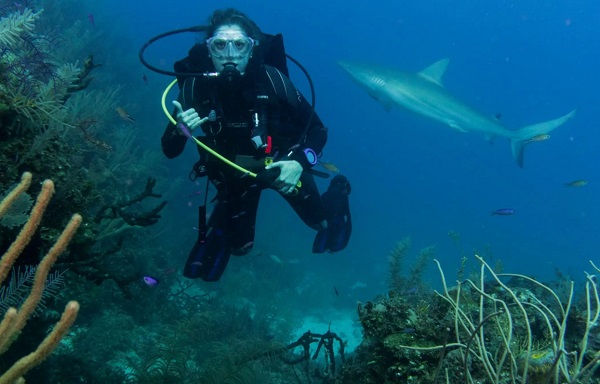 If your certification comes from an agency that's a member of the WRSTC, like SDI or PADI, you'll be able to use it anywhere in the world. It also doesn't limit you in terms of where you can take future courses. If you got your Open Water certification through SDI you can still travel to a PADI resort to do your Advanced Open Water with no problems. And vice versa. That means you can focus your energy on finding a school with a methodology and approach that works best for you, rather than worrying about what agency it belongs to.
Jumping ahead a little: now that I have my Open Water certification, what can I do?
First, your Open Water certification is for life. So once you have it, you have it. And if you've received quality training, you can now go on almost any dive boat anywhere in the world and you'll be able to follow the dive leader and execute a safe dive plan. With SDI certification, you'll be able to dive to depth of 60 feet, but the exact depth will vary depending on the agency that certified you. Honestly, if you're planning on just being a recreational diver, going on two or three trips a year, your Open Water certification is going to cover almost all situations. And in most areas, you're going to see the best marine life between 40 and 60  feet.
If you're interested in doing something a little more adventurous, then you can get your Advanced Open Water. That's a really fun certification to get. It also includes an e-learning component. Then you go on five open water dives that serve as introductions to different types of diving. Some of those are mandatory, like the deep dive and navigational dive. And some of them are electives, so you can choose the ones that interest you the most, for example photography, night diving or shipwreck diving.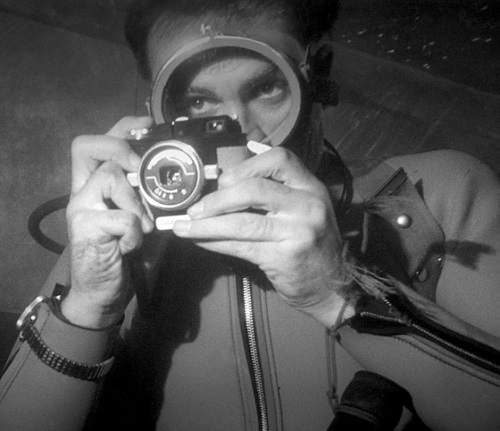 And after that, there are a wide variety of courses you can take in more specialized types of diving. That's the great thing about this sport: there's always something new to learn. I'm an Instructor Trainer, which is the highest you can go recreationally, and I'm still taking classes on technical diving instruction. So there really aren't any limits.
And, of course, the last thing we need to talk about is the price. What's it going to cost me to get started in SCUBA diving?
The actual training costs will vary from agency to agency. But you should budget between $600 and $1000 to get your Open Water Certification. Obviously the price can be at the upper or lower end of that range depending on your location. But that amount will cover the e-learning component, the pool sessions and your four open water dives.
And you can definitely pace out your training to make the financing easier. Start with the e-learning, which will cost between $120 and $200. Then take the pool session later. And then finish up with the open water dives when your budget allows.
You should also be aware that the training costs normally don't include the equipment rental. So that's something else you need to budget for. But as I said earlier, you definitely want to ask the dive school about any deals they have. For example, SCUBA Network offers a 15% discount on the e-learning if you book the pool session at the same time. And there are also things like student discounts on equipment rentals and purchases or package deals if you get everything from the same dive shop.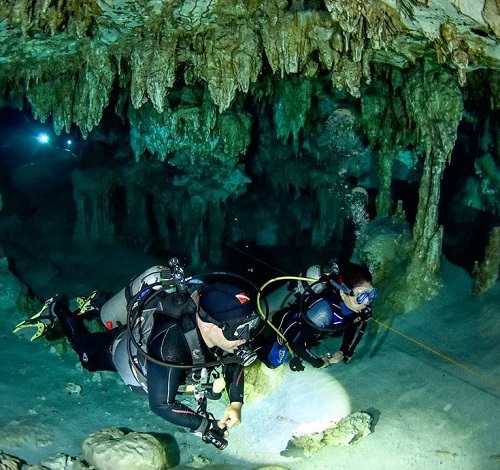 The last thing to remember is that your Open Water Certification is for life. The initial cost may seem a little high. But when you divide that cost by all the trips you can go on and all the adventures you can have, it's actually pretty inexpensive. When you have the proper training and your international certification, you can travel almost anywhere and explore an environment not many people ever get to see. SCUBA diving really can change the way we look at our world!
Final Notes 
A big Thank You to Ryan Hoffman of SCUBA Network for taking the time to share his knowledge and experience! SCUBA Network has also generously offered IA readers a 20% discount off the SDI Open Water Certification E-Learning Course to help us all get started on our underwater journeys! To begin your training, just visit this link, add the Course to your cart and enter the code ADVENTURE21 at checkout! If you'd like more information, you can contact SCUBA Network at [email protected] or 212-243-2988 and they'll take care of you. You can also visit the SCUBA Network website to learn more about the courses and destination SCUBA trips they offer. And you can check them out on Instagram @scubanetworknyc if you're looking for some inspiration!
For more ideas for your Summer of Adventure, take a look at our first post in the series on sailing! Coming up next: Rock Climbing!
The photo of Stunt Double Frank Cousins from Thunderball used in this article's featured image was sourced from Thunderballs.org. The photo the sea turtle was sourced from Ryan Hoffman and is used with his permission. 
*Sorry, I couldn't resist …