The James Bond Skyfall Scotland Sweater
Update: We have a new version of this post with plenty of fresh alternatives! You can see it here!
The James Bond Skyfall Scotland sweater was the knitwear that started our favorite spy's relationship with British brand N.Peal. As we all know by now, the screen-used piece was their Cashmere Oxford Round Neck Sweater in Blue Wave, which has now been rebranded as the 007 Crew Neck. And you can still purchase it for $350.00/£269.00.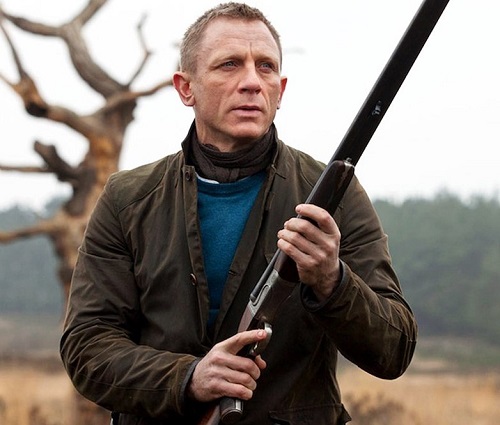 N.Peal has used a lightweight but luxurious 1 ply Mongolian cashmere for the sweater and kept the styling simple and classic. But it's that rich shade of blue with its hint of teal that really makes it stand-out.
Features wanted for the James Bond Skyfall Scotland Sweater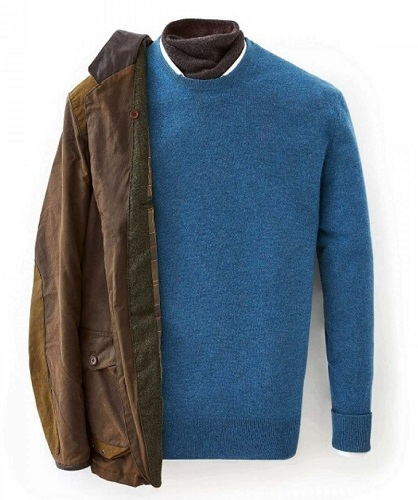 Mid-blue color that leans towards teal
Extra-fine knit texture
Crewneck design with ribbed cuffs and hem and a thinner collar band
Affordable cashmere? Or are we okay with wool and cotton?
Best Option for the James Bond Skyfall Scotland Sweater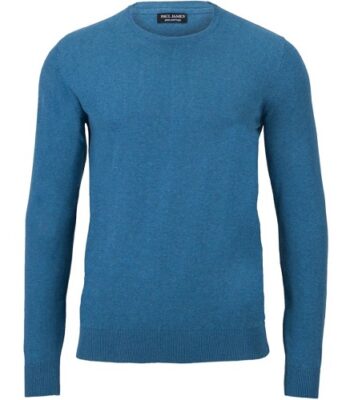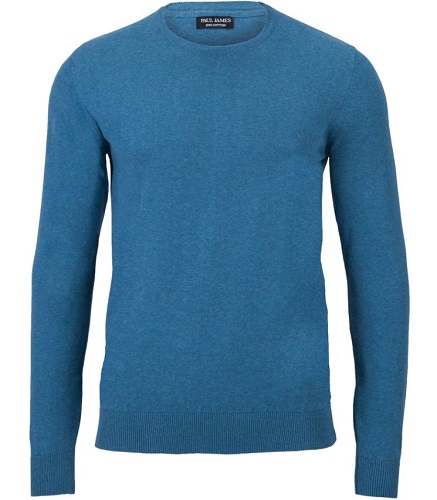 As the name clearly states, the yarn is 100% cotton. But the color comes really close to Bond's sweater. And with it's fine knit, trimmer fit and thinner ribbed collar band, it has all the style details we want. Plus that sale price is well within reach for most of us. Last, but not least, it's sitting with 4.8 stars out of 5 after 100 reviews on their website and 4.6 out of 5 on Amazon after 33 reviews. So it seems like folks have been pretty satisfied with the sweater. You'll find sizes XS to XXL on their website. But since this one comes from the UK, remember to check shipping costs if you're in the U.S.
Under $50.00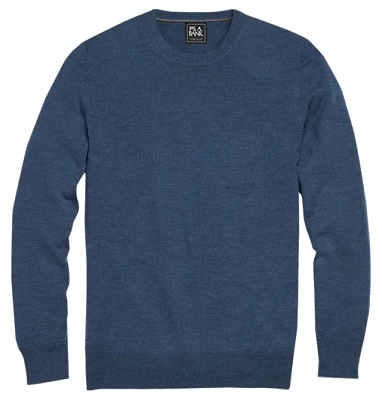 The color is too dark to be the best match. But it's pretty tough to find a 100% Merino wool sweater for under fifty bucks. So that makes it a bit of a steal. And Jos. A. Banks does do a good job at delivering bigger sizes for you larger gentlemen. You can get this one in sizes small all the way up to 3XL Tall on their website.
Under $100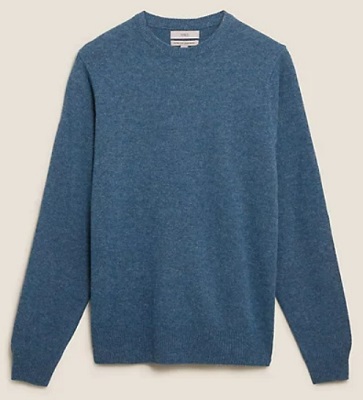 The color is a pretty good match, even if it doesn't quite have the pop that Bond's sweater did. And overall, this alternative is delivering some bang for our buck. Made from an extrafine lambswool, it has a trimmer fit and more textured knit that delivers a contemporary but rugged style that's perfect for a walk in the Highlands. They have sizes XS to 4XL available in the regular length and medium to 4XL in the long. However, some of the reviews claim this one fits a little small, so double check the size chart!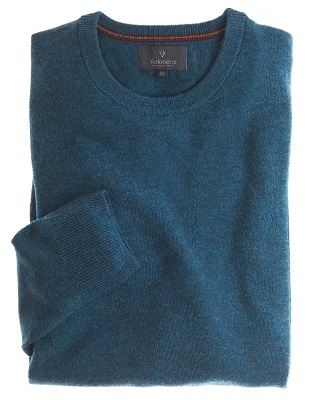 This alternative from Irish brand Vedoneire came very close to being our "Best Option". The yarn blend of 80% wool and 20% nylon gives it a bit durability and makes caring for the sweater a little easier. And although the hue of that tealish blue is a shade darker than ideal, the color is close and overall styling (especially the thinner collar band) make it a pretty good match. But in the end, it came down to price. Once we factor in international shipping costs (which aren't really made clear on the Vedoneire website), we could be paying close to $120.00 for the sweater. However, I definitely wouldn't hesitate to recommend this one for those of you in the UK where delivery is far less expensive.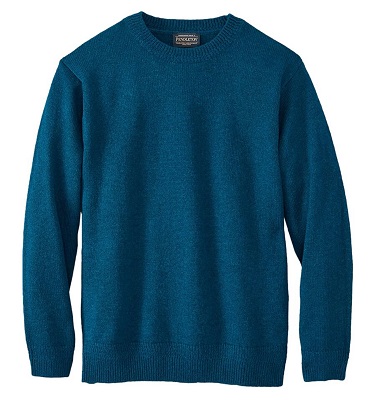 Slightly darker in tone, but still a solid color match, this option from heritage brand Pendleton has coarser knit and more rugged feel than Bond's sweater. That could make this a solid choice if you want the Skyfall look, but your personal style leans more towards workwear. This is also a thicker, mid-weight piece of knitwear. If the fit of your Barbour is on the slim side, layering with this one could make things a little snug. Backcountry has sizes small to XXL in stock but you can also get it directly from Pendleton if you need an XS.
The Investment Piece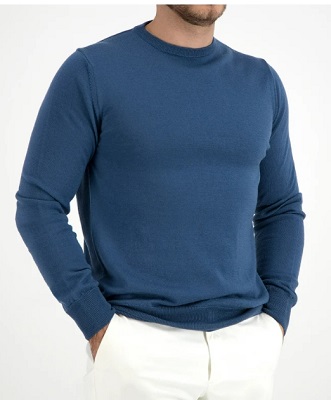 It's a shade darker and leans more "true blue" than the N.Peal. But this option from Aurélien has a lot going for it for the price. Made in Italy using their proprietary Cashwool, the sweater has an ultrafine 100% Merino wool knit with each fiber measuring only 19.5 microns in diameter. This gives it a slight silk-like sheen, a rich color and a super soft, lightweight hand. Combine that with a modern, slimmer fit and you have a sweater that will look great on it's own and can be easily layered under you favorite waxed cotton jacket. The have sizes small to XXXL available on their website.
As always, feel free to share your best finds for the James Bond Skyfall Scotland sweater in the comments! If you're looking for some rugged wingtip boots to complete your look, check out our post on the 6 essentials boots for fall. And for more Bond-style inspiration, remember to visit us on Facebook, Instagram and Pinterest.