The Helm Boots Hollis Review
It's boot weather, my friends! And like many of you, I'm always on the lookout for some new footwear to add to my collection. So when I was presented with the opportunity to review a model from Helm Boots, I jumped at the chance.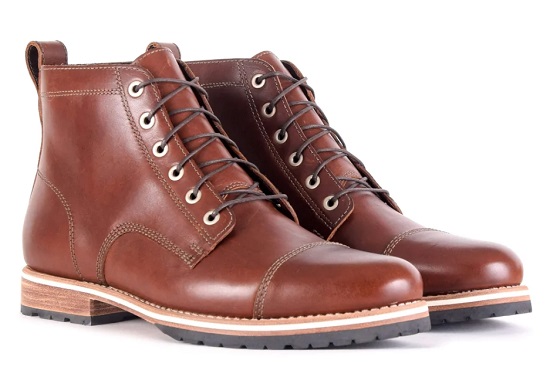 After looking through Helm's collection, I decided to try out their Hollis model in Brown. I was first drawn to the Hollis's slightly more refined take on the classic cap-toe workboot design. They definitely looked handsome in the product photos. And since my closet is already filled with more than a few pairs of heavy duty boots, the lighter 2lb weight was also attractive. I also liked the addition of the mini-lug rubber sole, which I thought would add some good traction and water resistance without detracting from the boot's sleeker shape. Overall, the Hollis seemed liked a good choice for a stylishly casual yet versatile boot that would work on wet and slushy sidewalks and still be able to handle the occassional trip off the beaten path.
Did the Hollis meet my expectations? Let's find out!
About Helm Boots
Helm Boots opened its doors in 2009 in Austin, Texas. Founder Joshua Bingaman had a very specific goal in mind when he started his company: create boots that straddled the line between rugged, workwear inspired footwear and more elegant dress boots. The objective was versatility in all its designs, producing boots that would look just as good with jeans and a sweatshirt on the weekend or chinos and a button down at the office.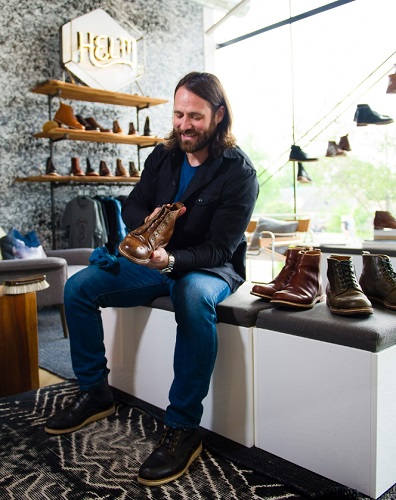 Quality and innovation are also important parts of the equation. Although Helm recently moved most of their production to a partner factory in Brazil (a family-owned operation that's been in business for 35 years), they continue to keep a very close eye on the quality control.
They also go with the best-of-the-best for their leathers. Horween is one supplier. Helm also sources hides from B Leather, a highly respected tannery in Dominican Republic that has been owned by the Bermudez family since 1940 and is a member of the international Leather Working Group and the British Leather Council.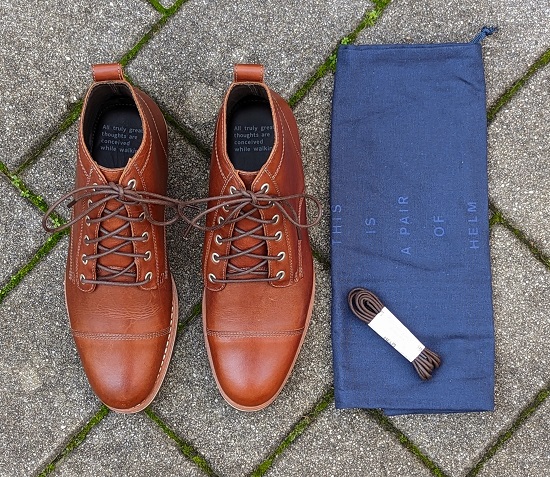 Helm's commitment to innovation is most evident in the soles. Bingaman developed 3-part sole design that sandwiches a layer of rubber (the white substrate) between two layers of leather. This provides additional cushioning for even more comfort. The company then uses a Blake Rapid Stitch process to attach the sole to the upper. Now I know that there are plenty of fans of the more common Goodyear Welt construction. And some of you may be a little skeptical of the Blake Rapid Stitch technique. But I'll address this topic in more detail a little later in this review.
What I'm loving about the Helm Hollis Boots
The Looks
When it comes to the aesthetics of the Hollis, they pretty much check all the boxes on my Wish List. To my eye, Helm did a great job of striking a balance between rugged and refined. The shape is sleek without looking dainty (the cap toe helps with that). There's also just enough welt showing around the edge to give it some casual attitude without looking too chunky. And the mini-lug sole offers the traction I want but isn't overly aggressive about it.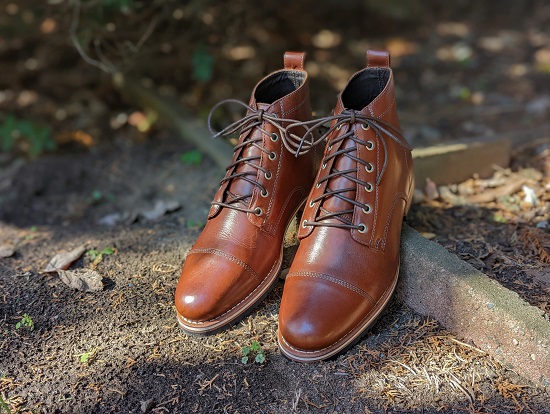 The Rockford leather from B Leather Helm used for the uppers is also very nice. The mediume shade of brown is relatively neutral and doesn't have too much shine, so it'll work great with everything from faded denim to khaki chinos to heavier grey tweed trousers. But the tanning process, which stuffs the hide with wax and oils, gives the leather some real character, texture and depth. Boring brown leather this is not. There's also the sweeping double and triple stitching across the uppers. This is done with a tonal thread that adds visual interest and durability along the seams without looking too busy.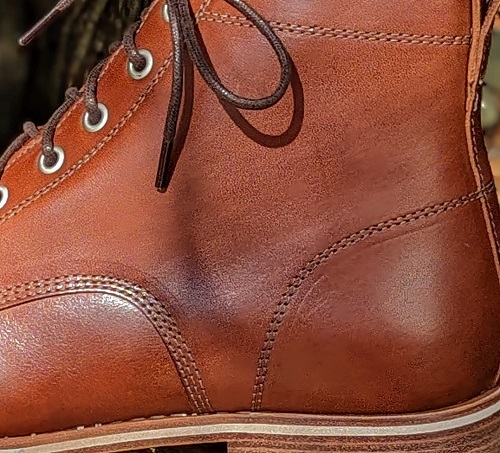 Add in some contrast from the metal eyelets, the white stitching at the welt and the unique sole construction and you have some footwear that really delivers the look of a sophisticated work boot.
The Fit
There's nothing particularly weird about my feet. However, like everyone's, they have their quirks. So when it comes to boots, I usually find myself encountering a couple of annoying hot spots during the break-in period. But the Hollis fit almost like a glove right out the box. I have to say, I found that a little surprising.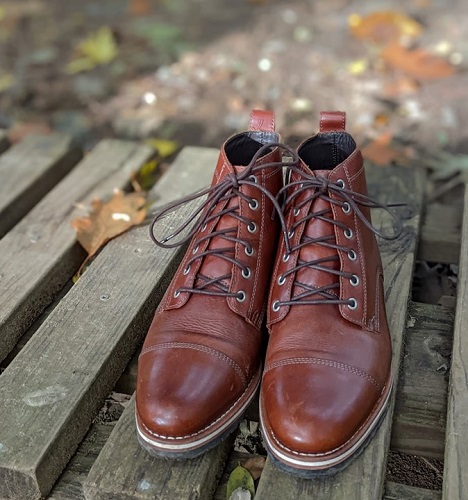 Helm builds the Hollis around their 415 last, which they describe as having a tapered toe and sleeker overall shape. I'm a size 10.5 U.S./43 EU in most makes (Allen Edmonds, Sperry, Nike), with a higher arch and a foot width that hovers right on the edge of D, almost crossing into an E. So "tapered" and "sleek" footwear is not usually my friend. It was with some slight trepidation that I ordered the 10.5 Hollis from Helm.
Turns out the 415 still offers plenty of volume for feet like mine while maintaining that streamlined shape I liked so much. The size 10.5 gives me a nice amount of space upfront to wiggle my toes and the arch hits at almost exactly the right spot. The only place where the fit felt a touch sloppy was in the heel. I fixed that by tightening the laces even more. But that solution also tightened the boot collar just above the ankle. So there's a hint of chaffing there that I expect will go away once the leather softens up.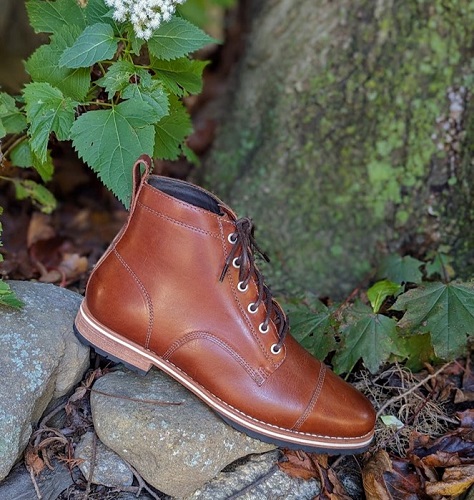 All in all, Helm's 415 last feels like it's going to be a great fit for me. But if you do have a lower volume or narrower foot, I would definitely consider going down a half size from your normal size.
What I'm liking about the Helm Hollis Boots
The Blake Rapid Stitch Construction
Before anyone starts yelling, "Goodyear Welt or Death!", hear me out.
In my time on this beautiful planet, I've broken-in plenty of leather footwear: mountaineering boots, hiking boots, steel-toed construction boots, Red Wing 8131s, Alden Indys, cowboy boots, shell cordovan gunboats. I've dealt with stitch-down construction, 270° and 360° Goodyear Welts, Norwegian Welts, full steel shanks, double leather soles, triple leather soles and more than my fair share of Vibram and Dainite. All I'm saying is I'm not unfamiliar with the often long, occasionally torturous process of getting heavy leather boots to point where they're comfortable.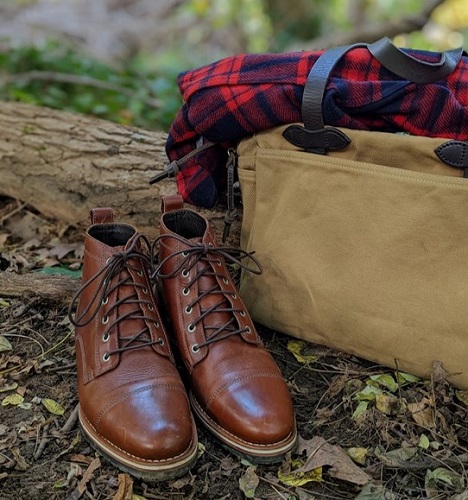 That was not what I was looking for this time. What I did want were some boots that would be as comfortable from the start as possible. That felt substantial and supportive but didn't make my feet feel like they were encased in concrete. Boots that were durable but didn't weigh eight pounds a pair.
And that's what the Blake Rapid Stitch helps to deliver. Yes, there are some disadvantages to this construction method. It isn't as waterproof as a Goodyear Welt. And because it forgoes the extra layer of material used for the welt, the boots may not feel quite as stiff and supportive underfoot. Also, since the stitching goes through the mid-sole, some boots can have a "ridge" that runs along the edge of the footbed that may cause discomfort.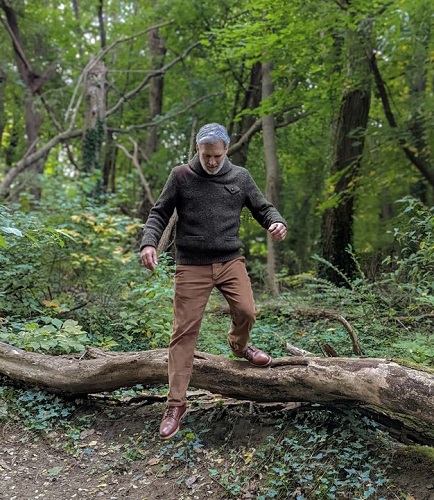 Helm counters those drawbacks by using quality materials and focusing on a solid build. While the Hollis might not be completely waterproof, it'll stand up to puddles and slush just fine. The Rockford leather is stiff enough to provide a healthy amount of support up top and the mini-lug sole combined with 6 ¾ shank will keep you feeling stable and sure-footed on easy terrain. And a substantial, three layer padded foam insole provides plenty of cushioning and completely covers that ridge of stitching around the footbed so you can't feel it.  As for durability, I've used other Blake Rapid Stitch boots for years and they've held up just fine. Given the level of workmanship I'm seeing in the Hollis, I don't think I need to worry about wearing them out anytime soon. And if I do, Helm can re-sole them just like Goodyear Welt boots.
What I'm not liking about Helm Hollis Boot
No boot is perfect. And that's true of the Hollis. While I'm more than happy with the fit, level of comfort, and the quality of the materials and workmanship from the mid-sole up, for me the boot's weakness is the way Helm uses that mini-lug outsole. The thickness of the rubber and depth of the tread is great. I just wish it extended all the way from the toe to the heel stack instead of ending around the arch, leaving about 2.5" of leather (and stitching) exposed.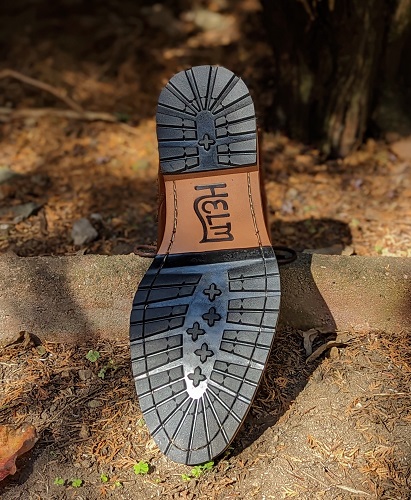 I understand why Helm used this outsole design. The Hollis isn't meant to be a heavy weight work boot. It's a casual boot. So having an aggressive tread running from toe to heel would be overkill. Plus it does help emphasis the sleeker look of the boot, which I like.
But Blake Rapid Stitching is seldom pretty. Extending the rubber sole (even if they make it thinner in the mid-foot area) would help hide the stitching. And, on a practical level, it would offer additional protection from wear and tear and help stop the thread from absorbing water in wet conditions.
Honestly, that's about the only complaint I have.
Conclusions
At $295.00, the Hollis is a bit of an investment. So are they worth the money?
There's no doubt in my mind that Helm has delivered a high-quality boot. The Rockford leather is great and will get even better once wear adds some patina. The double and triple stitching on the uppers is straight, tight and even throughout. And, although fit obviously varies from person to person, I find the Hollis's 415 last and cushy padded insole to be extremely comfortable (much better than my Alden Indys or Red Wing 8131s for example). The design is sharp and versatile and the boots feel substantial without weighing a ton. So yeah, there's a lot to like.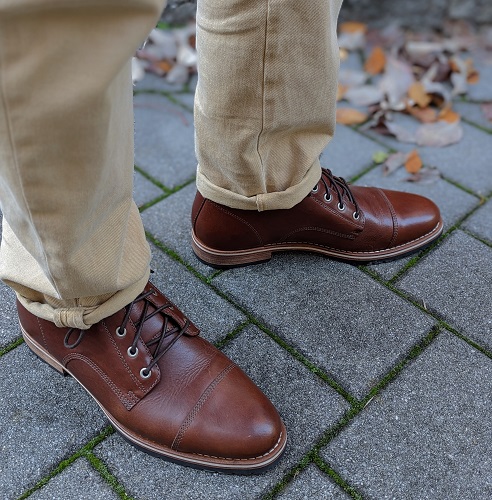 But let's be clear: this is definitely a lighter weight casual boot. If you're after a heavy duty Iron Ranger or 1000 Mile clone, this ain't it.
However, the Hollis was never meant to be that. It's a boot for someone who appreciates workwear style, but either a) never plans to set foot on an actual job site or rough mountain trail while wearing them and/or b) wants quality footwear with some character but can't be bothered with the whole "2 month break-in" thing.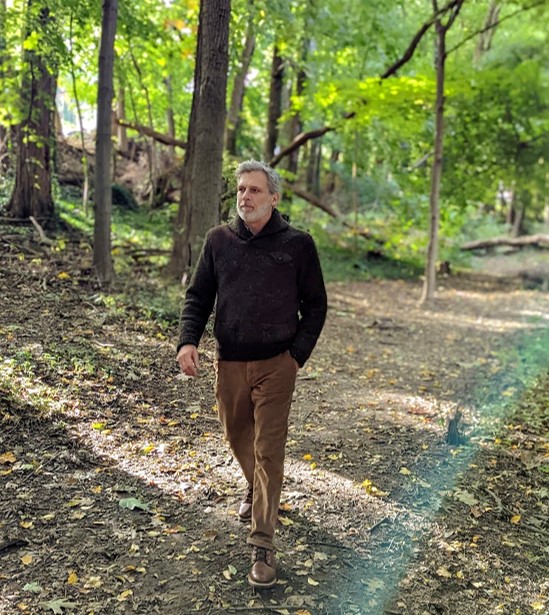 If that makes the Hollis sound like a "wannabe", it shouldn't. The way I see it, the Hollis fills a unique niche: the handsome city boot that can take a bit of a beating. Which, if we're being honest and realistic, is exactly what most of us really need on a day-to-day basis. When I look at it that way, the Hollis is definitely worthy of consideration. It delivers rugged yet stylish good looks, excellent comfort with minimal break-in time, top quality materials, and a construction that will get the job done and last years with proper care.
The Hollis is available at Helm Boots for $295.00. And if you sign-up for their mailing list, they'll take 15% off the price. Helm boots provided the author with a pair of boots at no charge for the purposes of this review.