Best Budget Style Finds October 18th
Welcome to our Best Budget Style Finds for October 18th! This is where we share some of the great alternatives for Bond (or Craig or McQueen) style that either slipped through the cracks when I was writing the original dedicated posts or deserve a special mention. Sometimes the posts will be short. Sometimes there will be a ton of new options. A lot will depend on what we, as a community, find and share. So if you have any suggestions, let us know in the comments. On to the alternatives!
Starting with some McQueen Fall Style!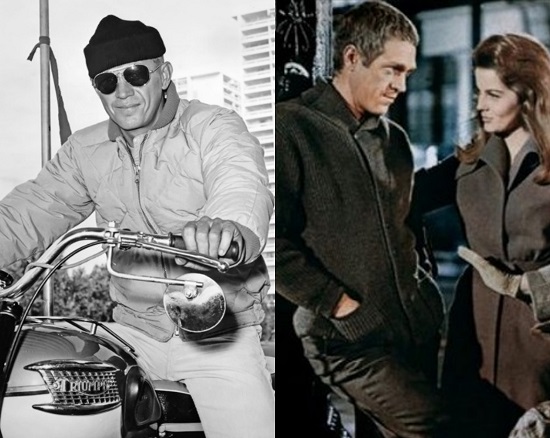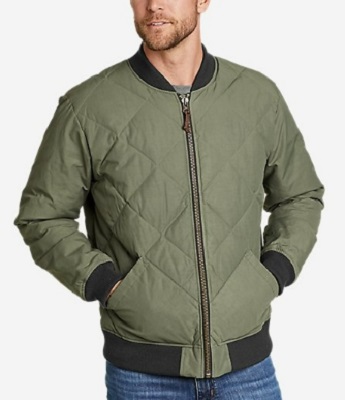 It's not nearly as well known as the King of Cool's Harrington jacket. But the for the colder weather ahead, a lighter weight quilted down jacket is a smart choice. McQueen actually wore an early version of the Skyliner back in the day (note the lack of quilting on the sleeves in the photo above). And while we can't tell the actual color from a black and white photo, this shade of olive green should work with plenty of different looks. The 650 fill down insulation will take care of keeping you warm. Eddie Bauer has sizes small to XXL in stock.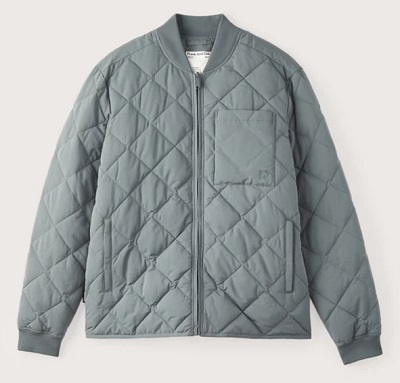 If you do want to go with a lighter color (and don't mind the quilting on the sleeves) this option from Canadian brand Frank and Oak gives us the look we want. They've gone with a synthetic Thermore® Ecodown® insulation which doesn't offer quite the same warmth-to-weight ration as down but will keep you warm when it gets wet. Sizes XS to XXL are on their website.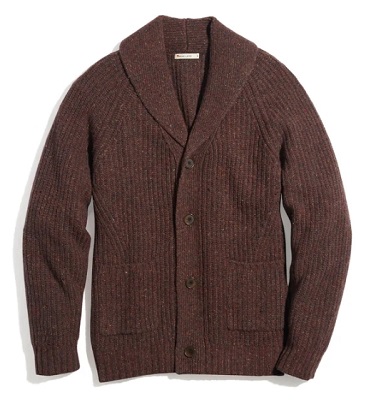 Brown is an underrated color for knitwear in my humble opinion. It's almost as versatile as navy or grey but much less common. So if you're hunting for a cardigan that's just a little different, turn to McQueen in The Cincinnati Kid for inspiration. And then take a look at this option from Marine Layer. Made from a 65% wool, 30% nylon and 5% alpaca blend yarn, it nails the design and the shade of brown. They still have sizes medium and large in stock. For more on McQueen's look in the film, check out this article from our friend BAMF Style.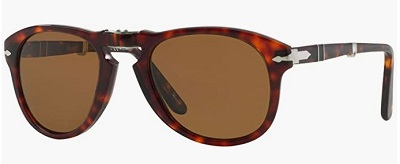 The iconic McQueen sunglasses. At a heck of a good sale price! The lens color isn't exactly what we want (McQueen tended to wear his with the blue lenses more often). But since the PO 714s usually go for around four hundred bucks, I'll take the brown lenses and the 50% discount without too much complaint. Amazon has 52mm and 54mm available.
A Casual Casino Royale Inspired Suit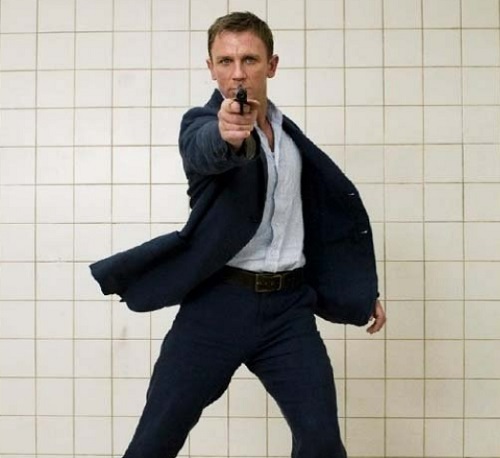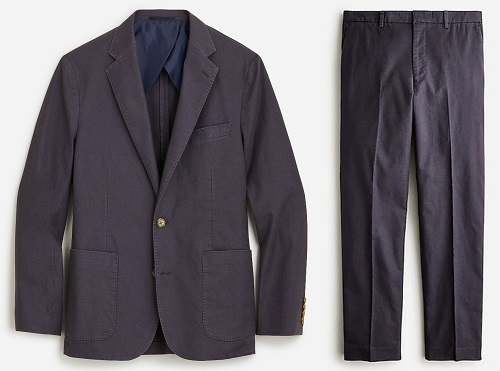 We only see Bond's linen suit in the black and white PTS from the 2006 film. However, behind the scenes photos from Gregg Williams reveal that it was a navy color. This option from J.Crew doesn't quite hit the right shade of blue. But it does have the right patch pockets and two button front. And did you see that price?!?! Normally this jacket and trouser combo goes for $356. But if you use the code SALELOVE, J.Crew will knock an extra 70% off the already reduced price (although I'm not sure how long that will last). As long as you don't expect this to be fine tailoring (it comes in small to XL sizing), it should make a solid summer beater suit. You can learn more about Bond's Casino Royale PTS style on Bond Suits and BAMF Style.
Skyfall in Scotland and at the gym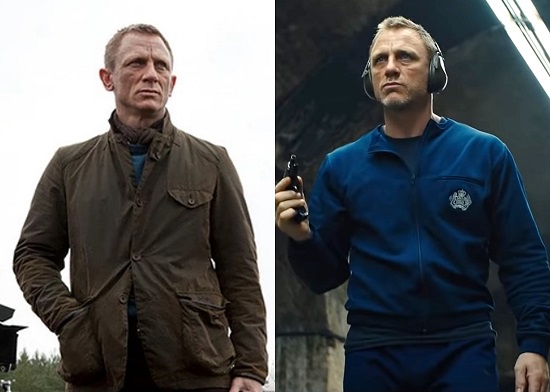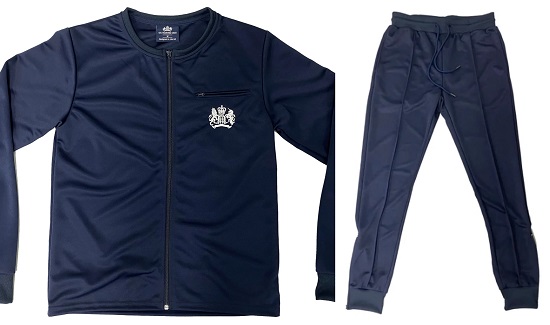 I'm a little behind on these. We first mentioned our friend SIS Training Gear's Skyfall PTI tracksuit repro project back in our July Best Budget Style Finds post. But they've since released the suit. And it sure looks like it's been a hit! They're down to XL and XXL in the jacket and medium to XXL in the pants. If you're doing the Bond Fitness Challenge or the 60 Days at Shrublands program (see more about that on the Instagram account @quantum_of_history) and need some extra motivation, this is really the most screen accurate workout kit you can get. Here's hoping there's a restock!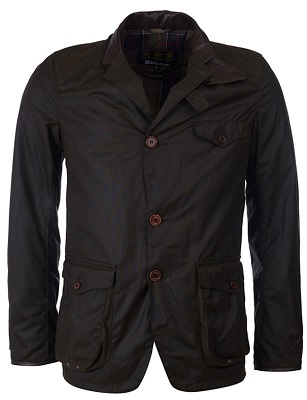 Just a reminder that if you don't already have the Skyfall Barbour in your fall jacket collection, you really should get one. And that independent menswear store Michael Stewart has some of the best prices out there. Yes, Michael Stewart is a reputable company (they helped us with our guide on how to re-wax your jacket) and an authorized Barbour dealer. Yes, they deliver internationally (but it will cost you about £20.00/$23.00 extra). And yes, they have a good selection of sizes in stock (medium to 2XL). Considering that the Beacon Sports Jacket is currently $745.00 on the Barbour website, this is a pretty amazing sale price.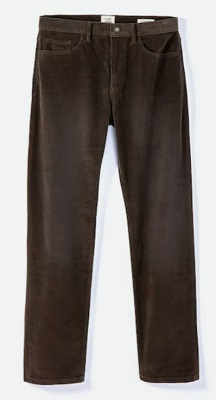 There's always been some debate about the actual color of Bond's All Saints Iggy Cords in Skyfall. We know the costume department dyed the original's "Bitter Chocolate" to make them darker. But there are some people (like me) that feel dark brown will get us the Scotland Lodge look we want, while others think we need to go with more of a warm charcoal grey. If you're in the Dark Brown camp, these cords from Flint and Tinder are a solid option. Made from a 98% cotton and 2% spandex blend fabric, they're available in sizes 28 X30 to 36 X34 in slim, straight and tapered cuts. And they're getting a very rare 30% discount. These are customer favorite season after season so now is a great time to try a pair yourself.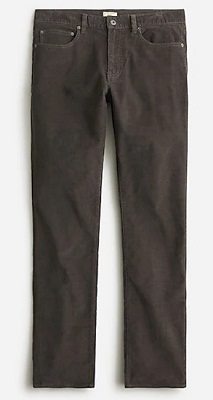 And if you're on team Charcoal, I'm liking these ones from J.Crew, which are currently getting a 44% discount. I'm a fan of their 770 straight fit. It offers a decent rise, a good amount of room around the seat and thighs and a nice taper below the knee. But you can also get them in the 484 slim fit for the same price  if you're on the thinner side. Plenty of sizes available on the J.Crew website.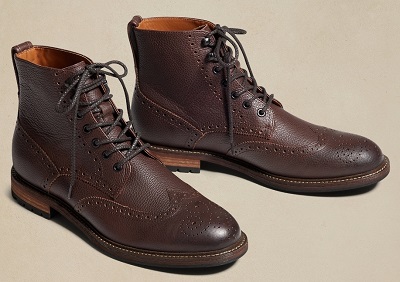 Banana Republic can be real hit-or-miss when it comes to their footwear. But these actually sound kind of decent. The wingtip design and textured leather certainly gives them the right Islay style, although the 3/4 mini-lug sole will be significantly less water resistant than the original's Dainite. My main concern is with the construction. At this price they should at least be Blake Rapid Stitch. However, I'm thinking there's a good chance the soles are cemented on. I'll try to get to store to see them in person and report back. In the meantime, if anyone has any feedback, please let us know in the comments!
A SPECTRE inspired winter jacket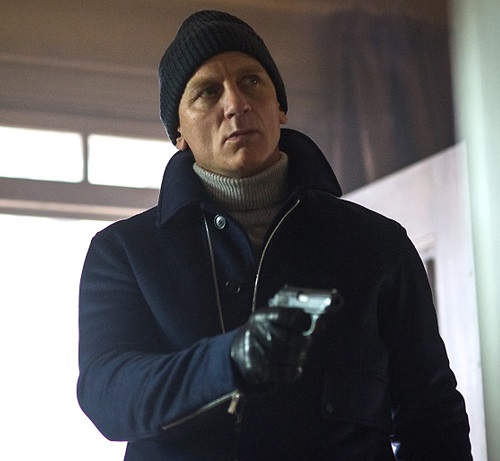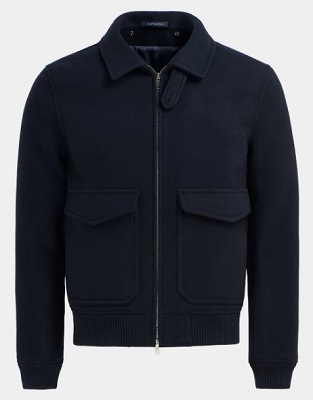 Gotta say, that's a darn handsome jacket. Even if it does have the less than screen accurate ribbed knit hem and cuffs. Made from 100% wool, this one isn't insulated. So you may need to layer up underneath when the temperature really drops. But it does come with a nice detachable shearling collar that should help keep your neck cozy (or if you want to play around with the style). Suit Supply has sizes XS to 3XL available.
Bond's No Time To Die Commando Look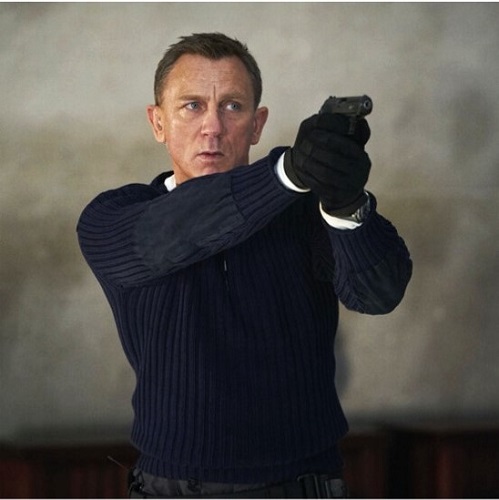 I missed this one in our recent update of the Bond Commando Sweater post. But it's defintiely worthy of consideration. The design is about as traditional as it gets, with a 100% lambswool body and 100% cotton canvas patches on the shoulders and sleeves. But Quaker Marine has updated the fit to make it a little more forgiving than your typical military issued Woolly Pully. Sizes small to XL are in stock on their website.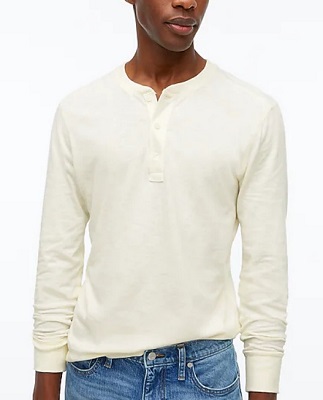 We'll wrap things up with a great suggestion from our Instagram friend @commandobond. He picked one up and has nothing but good things to say about it. And while it's missing the Rag & Bone's trademark distressed metal buttons, it still has a lot of the key features we want: a slightly slubby material, the rounded collar, the longer three button placket. It's also hard to argue with that sale price. You'll find sizes XS to XXL on their website. Thanks for the tip, Caleb!
Know of any alternatives we should feature in our next Best Budget Style Finds post? Or do you have another option for this post? Tell us about it in the comments! If you'd like to see our previous Best Budget Style Finds posts, you just need to click here. And you can always visit our Facebook page, our NEW Instagram account and Pinterest Boards for more Bond, Craig and McQueen style advice and inspiration.
The photo of Steve McQueen in The Cincinnati Kid was sourced from BAMF Style.