Discussing Heritage and Cool Eyewear with Curry & Paxton
Summer may be long gone. But that doesn't mean it's time to stop thinking about sunglasses! On a crisp, sunny autumn day, a great pair of shades will help protect your eyes and elevate your style. To help us choose the right ones, we turned to the experts at Curry & Paxton for guidance.
Many of us will recognize Curry & Paxton as the makers the excellent reproductions of James Bond's sunglasses from Thunderball (we've certainly shared them more than a few times on this website!). First released in 2016, the Seans were an immediate hit with fans of Bond style and helped top off more than a few pink gingham outfits on the beach.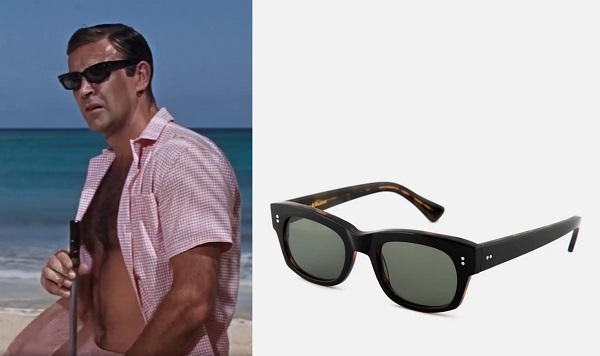 But Curry & Paxton is undoubtedly best known as the makers of Michael Caine's Yvan frames. The iconic actor first wore the Yvan eyeglasses in Dark Tortoise when he played Harry Palmer in 1965's The Ipcress File. He then went on to wear them in the two sequels. And a pair of Yvan sunglasses in 1969's The Italian Job. As well as various Yvans in his personal life. To say Caine was a fan of the design would be a bit of an understatement.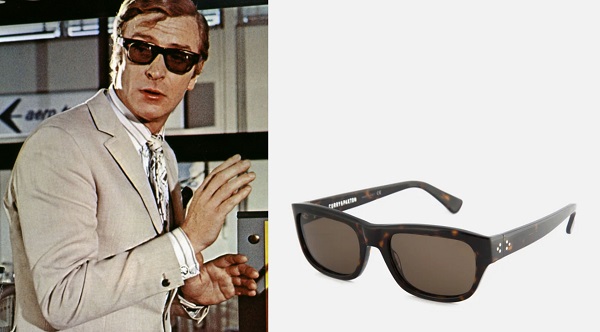 As fascinating as Curry & Paxton's celebrity connections may be, what's even more interesting is the firm's incredibly long history. The company was built by individuals with a passion for innovation and a desire to deliver high quality eyewear to as many people as possible. We spoke with Peter Lynes, Curry & Paxton's Managing Director, to learn more about the brand's heritage, how the founders' philosophy influences his decisions today, where he sees the company going in the future, and what to look for in a great pair of glasses. And we also talked about Michael Caine, of course.
Peter and his team at Curry & Paxton have also generously offered Iconic Alternatives readers a 20% discount on the purchase of any of their optical frames or sunglasses! More information on that at the bottom of the post!
A discussion with Peter of Curry & Paxton
Hello, Peter! Thanks so much for taking the time to talk with us. To kick things off, I have to say that when I was researching Curry & Paxton, I was amazed by the company's history. It seems like it's been around forever!
Yes, it almost has! Curry & Paxton is actually the second oldest British eyewear brand and spans three centuries. It was started in 1876 by William Curry and Joseph Pickard in London. When Pickard retired in 1886, George Paxton came in as a partner. Curry & Paxton was officially incorporated nearly forty years later in 1920.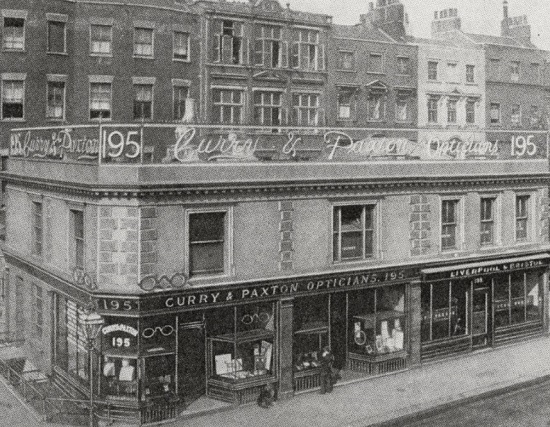 The other part of your story I found fascinating is how invested the firm has always been in innovation. Curry & Paxton held several patents and developed products and devices for the Ministry of Defense, the National Health Service, the list goes on and on.
That's the part of Curry & Paxton's heritage that I'm most proud to be a part of. In the early 20th century, London was at the forefront of clinical innovation and Curry & Paxton was really leading the industry. Developing new instruments that improved eye health and providing services to the NHS, the College of Optometrists, as well as working directly with patients at various hospitals and its clinics. All of that was the priority for the firm. And the goal of technical excellence was always guiding them. It's an impressive history!
And then, in 1959, the fashion world took notice and a pair of your sunglasses appears on the cover of The Tatler magazine. How did that impact the company?
That was an interesting time at Curry & Paxton for many reasons. We need to remember that in the 1950s and 60s, a celebrity endorsement happened more or less by default. There wasn't any real attempts at product placement as we know it now. Curry & Paxton were well-known as a high-end clinical optical business. So if a celebrity wanted the "best of the best" we would have been an obvious choice.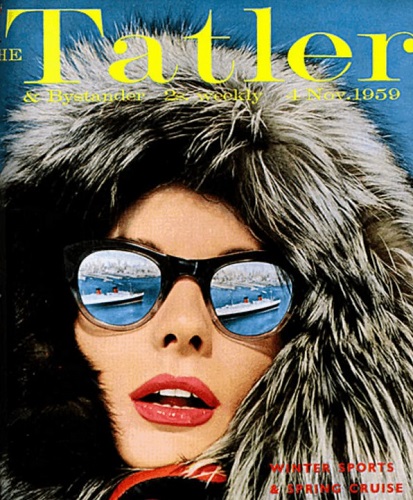 We also had extensive experience developing frames for the NHS, and some of those would have been considered more avant garde styles for the era. So Curry & Paxton wasn't only innovative in the technical area, but also in design, which certainly helped the appeal. Having one of our models appearing on the cover of Tatler magazine definitely raised awareness and increased demand. But the team at Curry & Paxton stayed focused on their original mission and committed to the way they'd always operated. It didn't suddenly become a fashion company.
Which, of course, brings us to the Michael Caine connection. How did he end up wearing a pair of Yvans in The Ipcress File?
That's an interesting story. Michael Caine was good friends with Sean Connery and so he saw firsthand how the success of James Bond had impacted his personal life, the way the public had intertwined the role with the actor. Sean had grown very frustrated by that.
So when Michael was preparing to play Harry Palmer in The Ipcress File in 1965, he wanted to maintain a sense of separation between the character and himself and discussed some ideas with Len Deighton (the author of the 1962 novel). The goal was to create a fundamentally different look for Palmer and using different eyeglasses seemed like an effective way to do that. Deighton wore Curry & Paxton and knew the Yvan frame, which we had created back in 1948 for the NHS, so he suggested those to Caine.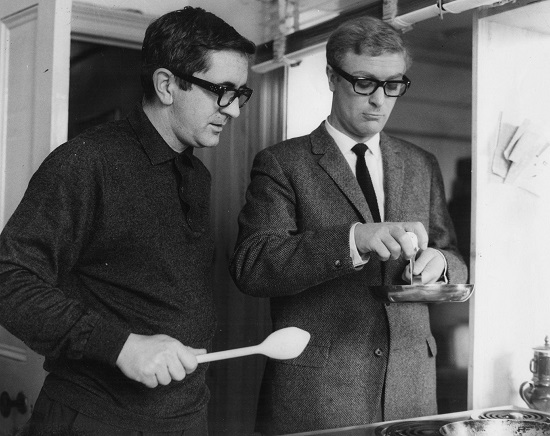 And so Caine went on to wear the Yvans in the three Harry Palmer films. But then he also wore a pair of Yvan sunglasses in The Italian Job (1969) and continued to wear Yvans in his personal life. They became Caine's signature frame.
Well, it seems like that defeated the original purpose of choosing them! It would be like Connery walking around in a dinner jacket everywhere.
Exactly!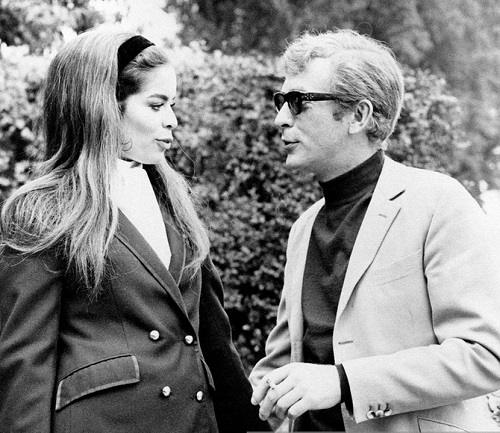 Appearing on the cover of Tatler is one thing. But now Curry & Paxton had one of the world's most popular actors wearing one its designs everywhere. Surely that changed the business.
Well, as I mentioned earlier, Curry & Paxton never thought of itself as a "brand" the way we define that today. It was an optical firm that happened to make certain designs that celebrities wanted to wear. So, again, the exposure helped with the business. But the owners just continued to stay focused on technical innovation and the firm's eighteen opticians in the UK. Believe it or not, nothing fundamentally changed.
You recently took ownership of Curry & Paxton. What attracted you to the business and where do you see Curry & Paxton today?
What initially attracted me was the story. Curry & Paxton has such a rich history. There's the technical foundation developed over more than 100 years, the connection to the world of fashion and celebrity and British popular culture. It's very authentic and quite unique.
As for where I see Curry & Paxton today, our goal is to stay true to its heritage, especially that spirit of innovation. We think of ourselves as a clinical business first and foremost. We recently opened our practice in Shoreditch, where we offer a full range of optical services. And we offer dispensing services on our website. We'll continue to build on that.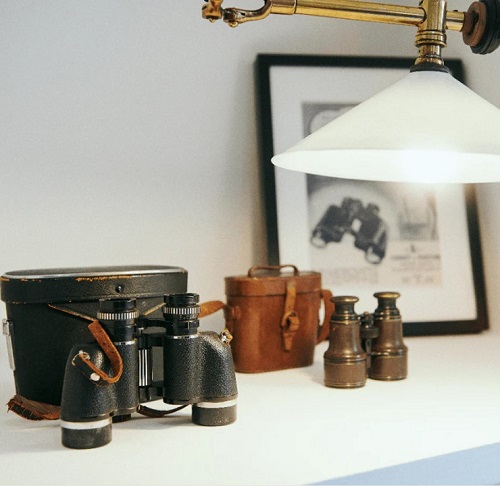 But we're also very aware that the eyewear market has changed dramatically over that last forty years and is a more difficult space in which to operate now.
And how is Curry & Paxton adapting to this new market?
We're doing what we believe our founders would do. They were always innovators. And they would embrace this digital age without forgetting that the priority is to deliver high quality eyewear.
That's what many companies have a tendency to forget: eyeglasses and sunglasses are clinical devices. Their job is to protect your eyes. But the focus today is more on the fashion aspect of eyewear, how they look instead of how they function. Or prioritizing accessibility to increase sales over the quality of the product.
We're doing the opposite. Even at the height of its popularity, Curry & Paxton remained a clinical business first. And by staying true to our heritage, that goal of technical excellence is a constant thread in everything we do. The aesthetics are important of course. But we also need to ensure that we're using the best materials, the best quality lenses and engineering the best designs so that the clinical devices we offer are fulfilling their purpose.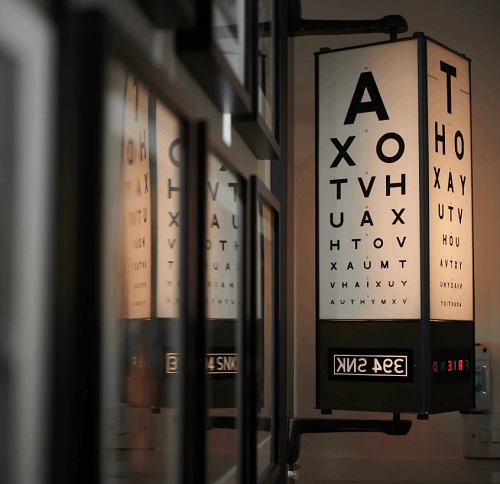 And now we're exploring new ways we can use technology to help us achieve that goal. Our clients need to be able to interact with us in the best way possible, whether they're in our physical clinic or online, so they're receiving a full-service experience. It really comes down to finding the best strategies for marrying the current technology with our heritage of delivering top quality eyewear. That was the mission in the past and it remains the same today.
Peter's Tips for Choosing the Right Eyewear
Focus on comfort first. Your glasses are with you all day. So you need to enjoy wearing them. Sacrificing comfort for a particular style or brand is always a mistake.
Try on as many frames as possible. No two faces are exactly alike. So every frame is going to fit each person differently. Just because you like the way a particular pair of eyeglasses or sunglasses looks on a friend, model or actor doesn't mean you're going to like the way they look or feel on your face. If you can't make it to a physical store to experiment with different frames, make sure you're ordering from a company that offers a home try-on service.
Once you've found a frame that feels comfortable, look at its measurements. These will tell you things like the width of the bridge, the height of the lens, the temple length, etc. You can then use those measurements to find other frames that should provide a similar fit.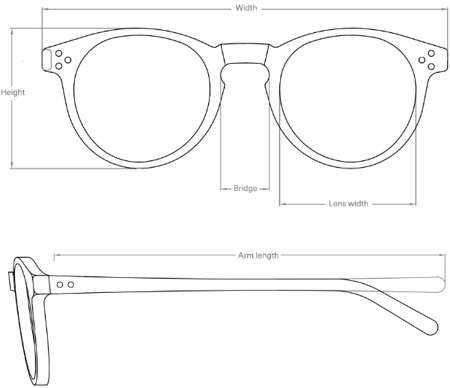 Comfort also refers to how the design of the glasses works with your personal style and if you feel confident wearing them. For frame shapes in general, if you have a thinner or more angular face, frames with a rounder, softer shape will often work best. If you have rounder, fuller face, try frames with a squared off or angular shape. As for color, darker frame colors tend to work best with fairer skin. Someone with darker skin tends to look good with a lighter frame color.
Remember that you're investing in a clinical device that's designed to protect your eyes. The goal is to find the right balance between function, comfort, quality materials, solid construction, and aesthetics. The best manufacturers can offer eyewear that strikes that balance. They may be more expensive. However, this is one time when it's definitely worth paying more to get exactly what you need.
Curry & Paxton Hughes Sunglasses Review
When Curry & Paxton offered me a pair of their sunglasses to review, I actually had to give to some serious consideration to which model I would choose. Like many of you, I knew their Sean model and was eager to see it in person. And I was very tempted to try out their famous Yvans, as any of us would be. But in the end, I decided upon the Hughes in black with the grey lenses.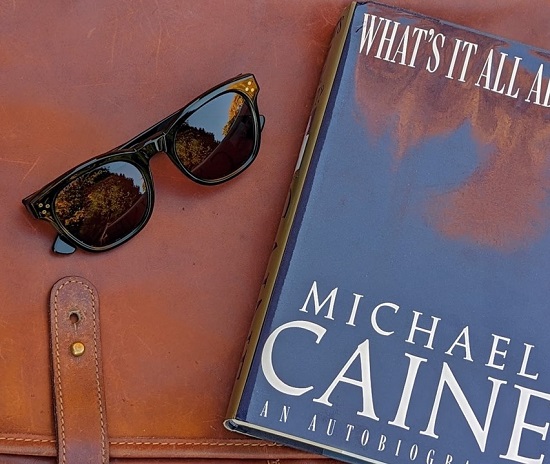 I went with the Hughes for three reasons. First, based on the measurements Curry & Paxton provides on the product page, it looked like the size would be a good fit. Second, I thought the rounder frame design would work well on my narrower, more angular face shape. The third reason was purely personal: I simply didn't have a pair of black sunglasses in my collection and wanted to try something that made a statement, that had a bit of drama to it.
Materials and Construction
Like most of Curry & Paxton's frames, the Hughes are made with high quality cellulose acetate propionate from the famed Mazzucchelli factory in Italy. For those that don't know, cellulose acetate is an extremely strong yet lightweight material made from purified and chemically treated wood pulp, which means it's renewable and biodegradable. They've also used thick 5 barrel metal hinges to connect the temples. These add some rigidity to the design and also make it easier to make micro-adjustments for a perfect fit.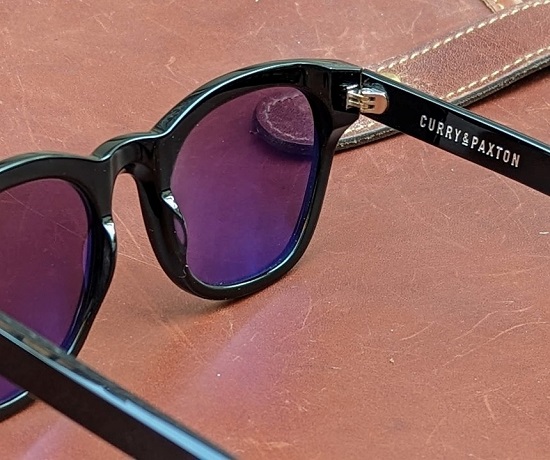 Curry & Paxton sources its lenses from one of the leading manufacturers in Japan, well known for its production of top-of-the-line optics. The lenses are Category 3 CR39 and provide complete UVA and UVB protection. They're also treated with a durable scratch-resistant coating and an anti-reflective coating on the rear side. This gives the back of the lenses an interesting purple-blue tint in certain light (which you can see in the photo above). However, it isn't noticeable at all when I'm wearing the glasses, and the grey lenses provide excellent contrast, color retention and vibrancy. Greens look green and reds look red, with the expected darkening of the shades.
First Impressions
Taking the Hughes out of their unique case, what first struck me was the weight. I'd honestly expected them to feel heavier. At 40 grams/1.4oz, they're not exactly lightweights. But I am impressed that Curry & Paxton has managed to keep the weight down without sacrificing the solid and substantial feel of the overall package.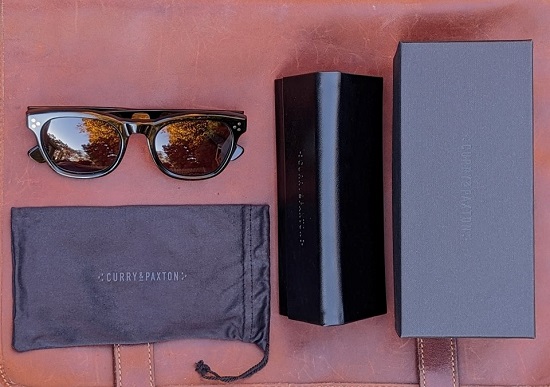 The Hughes are also look larger than I thought they'd be. On paper, they have almost exactly the same measurements as my Persol PO 714s: a lens width of 52mm (2mm narrower than the Persols); a bridge width of 22mm (just 1mm wider than the Persols); a lens height of 44mm (45mm on the Persols); and an overall width (endpiece to endpiece) of 14.4cm for both. It's really the Hughe's thicker frame with those stronger angles that seems to add so much size.
Wearing the Hughes, you can really feel the thought that's gone into its design. If I had to use one word to describe the way they wear, it would be "balanced". The weight feels evenly distributed across my nose and on the ears. The bottom of the frame sits well away from my cheeks and my eyebrows barely graze the top (which is common problem area for me with many glasses thanks to my damn pronounced supraorbital torus!). However, despite their light touch on the face, the Hughes feel very secure and there's almost no shifting or sliding when you're moving around while wearing them.
Any complaints? I would have liked slightly longer temples. But that's true of almost every pair of glasses I own. All in all, I found them to be extremely comfortable for all day use.
The Looks
It probably doesn't need to be said, but aesthetics comes down to personal taste. I wanted a bold, more dramatic pair of sunglasses to add to my collection. And on that front, the Hughes have definitely delivered. They're a classic design (Curry & Paxton originally made them back in the 1950s). But the thick frame in black and their slightly oversized appearance makes a statement without being too loud about it.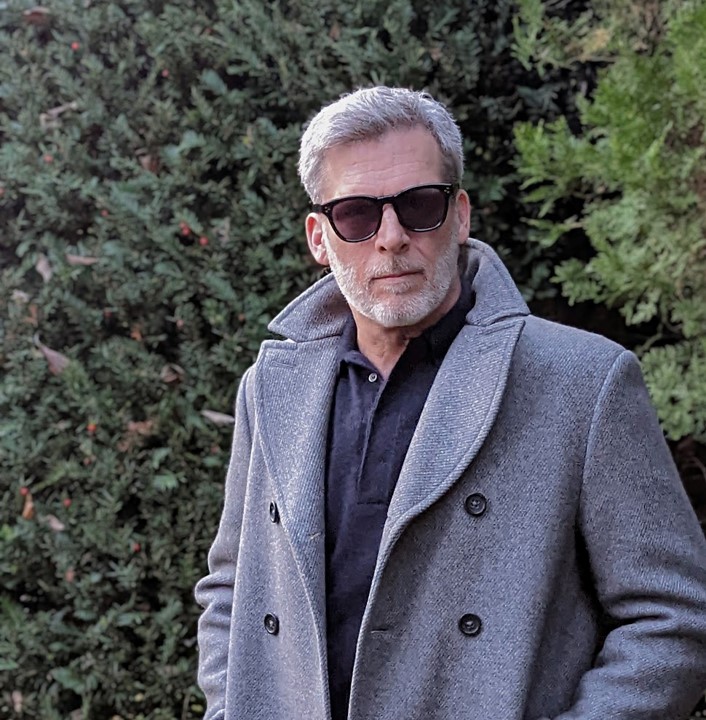 The Hughes could absolutely work with a more relaxed fit. Wear them with a great sweatshirt and some chinos and you've got a solid retro-collegiate look. But I think they'll work best for me when I feel like dialing things up a bit. These are sunglasses with character. So combining them with pieces like a solid roll neck sweater and a heavier wool overcoat (collar turned up) will allow the Hughes to stand out without overwhelming the whole look.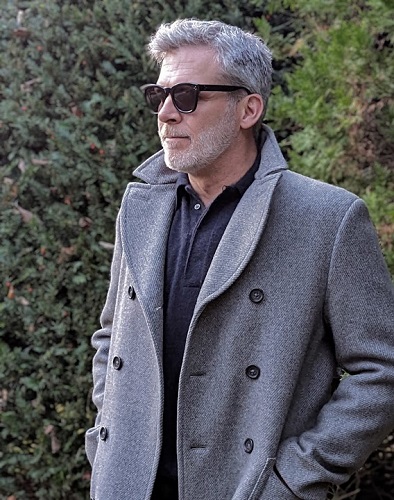 Overall, I'm very happy I went with the Hughes. The quality of the materials and construction is top notch and they really are incredibly comfortable to wear (for me, at least). And although the design isn't particularly crazy, it's just different enough from what I usually wear to push me a little out of my comfort zone. So it will fun to see where they work in my sunglass rotation and what looks I end up using them with. Conclusion? The Hughes get two thumbs up from me!
The Hughes are available on the Curry & Paxton website for $223.00/£189.00 and also come in Light and Dark Tortoise frame colors. Curry & Paxton provided the author with a pair of sunglasses at no cost for the purposes of this review. 
Go get your Curry & Paxton glasses!
As we mentioned at the start of this post, Curry & Paxton have generously offered Iconic Alternatives readers a 20% discount on the purchase of any of their sunglasses or optical frames! Once you've selected the model you want, simply enter Iconicalternatives20 into the "Discount code" box at checkout.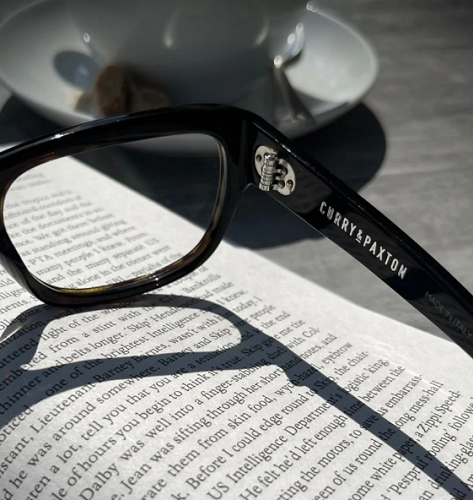 NOTE: You will need to sign up for the Curry & Paxton newsletter to activate the code (just checkmark the little box next to "Email me with news and offers" on the checkout page). The code cannot be applied to perscriptions or other clinical optical services. The discount code is valid from November 3, 2022 until December 2nd, 2022.
Interested in more eyewear options? Check out our article on The 5 Best James Bond Sunglasses! You can read it here!