The 5 Best James Bond Sunglasses
Welcome to our post on the 5 best James Bond Sunglasses! How did we chose the top 5, you ask? It was a very rigorous scientific process that involved the following criteria:
Bond looked really cool and/or did cool stuff while wearing them.
We need different styles to work for different face shapes.
These are the ones I like the most.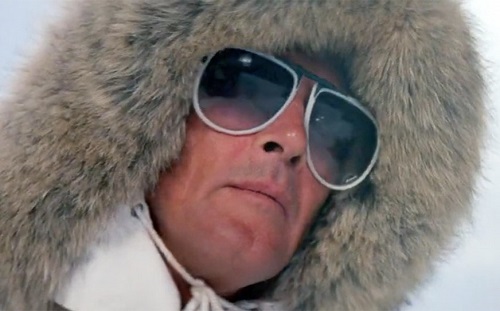 Just one quick comment before we begin. You'll probably notice many of links below go to SmartBuyGlasses, Glasses USA or FramesDirect. None of them are sponsoring this post. But I do know them as reputable dealers of authentic eyewear (unlike some of the 3rd party vendors on Amazon or Ebay). And they usually have close to the best prices and ship to both the U.S. and UK. So those are the reasons. But I've also tried to include a selection of alternatives from smaller brands that offer models that really capture the various looks we're after. Now let's look at some James Bond sunglasses!
The Thunderball Black Sunglasses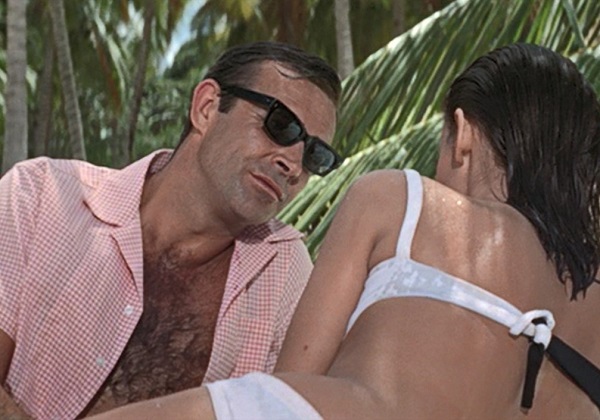 The history behind Sean Connery's Thunderball sunglasses gets a little convoluted. And you can follow along with most of it in the comments section of this BAMF Style article. For a while it seemed like the Oliver Goldsmith Consuls were the ones we were looking for. But for the last few years, the Polaroid Cool Rays N135 have been getting the vote. And they do look pretty darn close to what we see on-screen.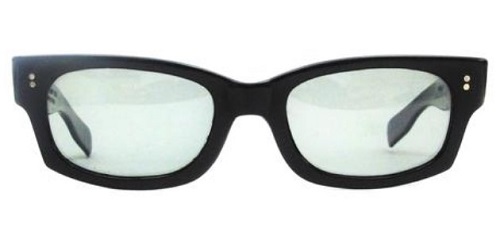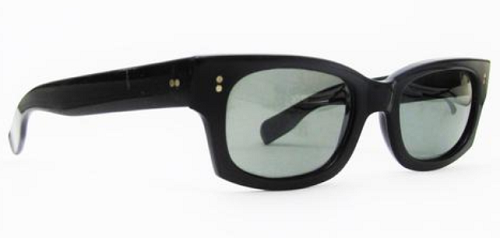 So why chose the Thunderball sunglasses for the Top 5? Well, Bond did wear them during one of his most "Bond" moments. Beach, beautiful woman, spear gun, dead bad guy, sarcastic quip. We all remember it. But aside from that, they also have a certain "retro cool" that isn't too over-the-top and would look pretty darn stylish today.
Best Option for the Thunderball Sunglasses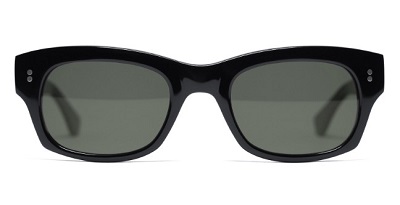 Curry and Paxton's Seans are directly modeled on the sunglasses Bond wore in Thunderball. They've used a high quality Italian Mazzucchelli cellulose frame that has a black gloss coating over a Tortoise shell base to give them some character. Five barrel hinges and green lenses finish off the package. Basically, if you want screen accurate, these are the ones to get.
Other Alternatives

The low, low price comes with some history. Foster Grant opened for business way back in 1929 and reached the heights of popularity in the 1960s. So the company knows something about creating a period accurate retro design. As for the quality, the lenses provide 100% UVA/UVB protection. And they'll donate a pair of reading glasses to people in underserved communities around the world for each pair of sunglasses purchased.

With the Burbanks, Ray-Ban goes back to their archives to deliver an authentic 60s style. And the 55-20-145 measurements should be a good fit for most faces sizes. I've linked directly to the Ray-Ban website above. Currently most 3rd party authorized dealers have them at the same price. But it may be worth hunting around a little to see if you can score a better deal.
Also Try
The Goldeneye Persols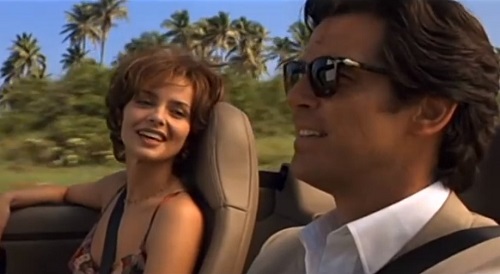 As with the Thunderball glasses, there's been some controversy over the exact Persol model Bond wore in Goldeneye. The general consensus is they're the 2611-S. So essentially the same as these ones on INeedSpex (which are being listed as "Bond Goldeneye Persols" for £170.00; just remember: Buyer Beware!).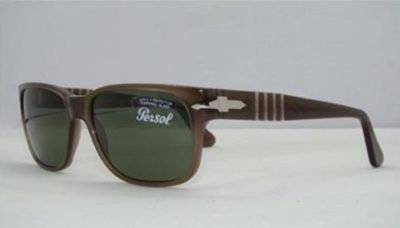 The problem is some people simply don't feel that arms and hinges on the 2611-S match what we saw on screen. This older thread on AJB007 goes into a bit more depth about the mystery.
As for me, I'm a fan of the Goldeneye style (and Persol glasses in general). And I think we get enough good shots of Bond wearing the sunglasses to have a clear idea about what we're looking for. Even if we don't know the exact model number.
Best Option for the Goldeneye Persol 2611-S

The closest current model I could find from the original Bond brand. The main difference is the narrower temple which, to me at least, actually looks more like the style Brosnan's Bond wore in the film. With a 55mm lens width, these would be a great frame size for those you with slightly wider faces. I've linked to Amazon above. But you can also order them directly from Persol for $232.00.
Other Alternatives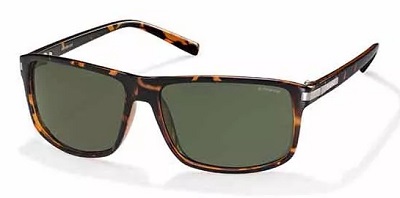 A solid match at a very reasonable price. And the silver accents along the temples definitely help capture the look we want. Plus, going with Polaroid is a nice callback to the (possible) brand of Bond's Thunderball sunglasses. Just note that the 59mm lens width makes this ones better suited to larger faces.

Ray-Ban did a great job with the updated version of their iconic Wayfarer design, softening the angles and giving the frames a more streamlined look. They'll also work well as alternatives for the Goldeneye Persols. As with most of the classic Ray-Ban models, these use crystal lenses. So expect them to feel a little heavier when you wear them. You can also get them with the standard 52mm lens (good for narrow to medium width faces) and a wider 58mm lens.
Also Try:
The Skyfall Tom Ford FT0144 Markos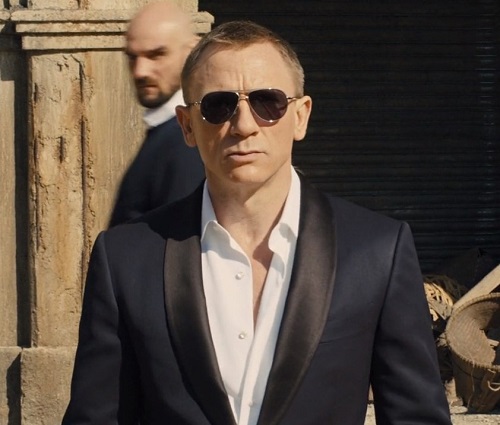 Tom Ford's take on the classic aviator design is still a fan favorite from the Craig era. And it's easy to see why. It's an iconic shape that works well on a variety of faces. So the famous luxury designer didn't have to mess with it too much to create a great looking pair of shades. Perhaps the most noticeable modification is the slightly heavier brow bar which integrates almost seamlessly into the top of the frame. It's also a detail that reminds us of the FT108s from Quantum of Solace (and, if we're being honest, the Oliver Peoples Airman sunglasses).
The Originals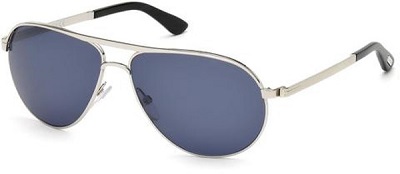 The originals are still out there. And, with a bit of digging, you can usually find them at a reasonable price (unless you buy them directly from Tom Ford, where they retail for $425). I've linked to EZContacts above, which currently has the best deal on them I could find. Really, the only thing to note is the size. The lenses are a wide 58mm. But they certainly seem to wear smaller in person thanks to the thin metal frame and light color of the rhodium.
Best Option for the Skyfall Tom Ford Markos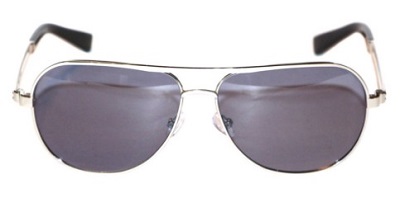 About as close to the originals as we're going to get unless we invest in the actual Tom Fords. What's nice about Magnoli's replicas is that they're not only screen accurate, they're also a decent pair of sunglasses. The frames are stainless steel rather than the more luxurious rhodium used for Bond's shades. But the blue tinted polycarbonate lenses do have UV400 protection to help keep your eyes safe on those bright summer days.
Other Alternatives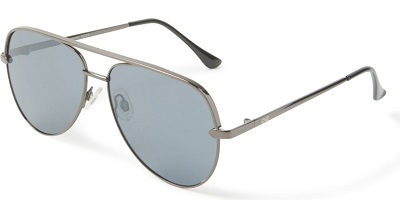 That integrated top bar makes the Optic Nerves a great option if you're on a super tight budget. These are a Sierra special. Which means I have no idea how long they'll be in stock. We should also note that, based on the product photos, these look like a larger sized pair (I couldn't find any actual measurements online). And the lenses are mirrored, which may be a deal breaker for some of us.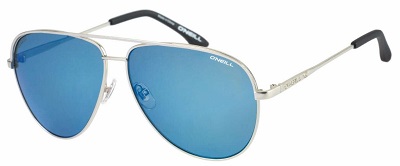 Those are definitely some blue lenses! But the frames come very close to checking all the "Features Wanted" boxes. And the price won't break the bank. But, once again, these are bigguns, measuring 61-21-145.
Also Try
The SPECTRE Tom Ford Henrys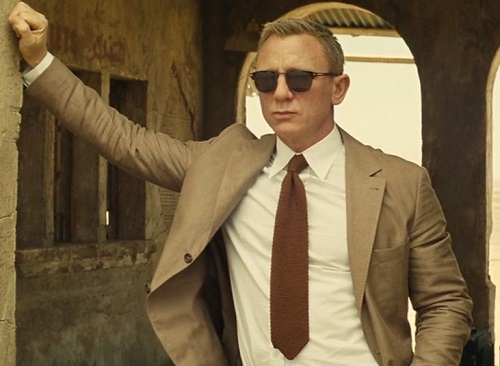 During his stay in Morocco and after his eventful train ride to the layer of his arch-nemesis, Bond wore the Tom Ford Henry FT0248s, color code 52A with the Matchless suede jacket, Tom Ford Polo, Brunello Cucinelli sport coat and chinos, the Tom Ford rust knit tie and J.Crew Kenton boots. The versatile Clubmaster style has remained popular for years. And it's a style that looks good on a variety of faces.
The Originals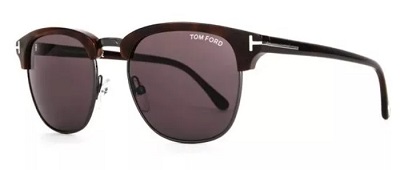 Yep, you can still get the originals! So if this is your style of choice, probably best to save up and get the real deal. I've linked to Sunglass Hut above, which we all know is a reputable dealer. But they're also on sale for $269.00 on a website called Otticanet. However, I have zero experience with that company. So, as always, do your research before sending any of your hard earned cash!
Best Option for the SPECTRE Tom Ford Henry

The original Ray-Ban Clubmasters have always been a great choice. But thanks to their new customization service, we can make the iconic shades even more screen accurate. For the photo above I went with the Blue/Grey lenses and the Matte Tortoise and Gunmetal frame. Also nice? Ray-Ban is offering a 20% discount to encourage people to try out their custom styles. Which brings the original $178 price down into the more affordable sub-$150 range.
Other Alternatives

They have the right tortoise shell and gunmetal frame combination. And they're under eighty bucks. Will they be the best sunglasses you've ever owned? Probably not (although a lot of people have noticed that BR has really improved their quality recently). But will help you nail that "Bond in Morocco" look at a reasonable price.

A slightly squarer shape from Bond's other favorite sunglasses brand. What I like about these ones is the silver metal and dark greyish green lenses come very close to the looks of the Henrys. And, in my personal experience, Persol quality is right up there and offers great value for the money when you can find them on sale.
Also Try
The No Time To Die Barton Perreira Joes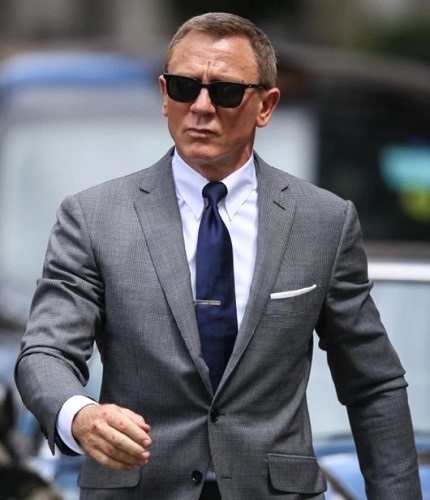 The second model from Barton Perreira that Bond wore in No Time To Die is one my favorite pairs of Bond sunglasses. I just think they totally nailed the style. They're strong without being heavy. They go perfectly with a suit, but I could easily see them working just as well with a black leather jacket. And they do a great job of balancing "timeless" and "contemporary". In other words, they're perfect for Bond. Plus, that streamlined Wayfarer shape and the 52mm size will work well on most faces.
In fact, I didn't fully realize what a great job Barton Perreira had done with the design of the Joes until I went looking for alternatives. There aren't as many out there as you'd think there'd be. Most have too much curvature along the top of the frame. Or the lenses height is too big. Or the temples are too thick. They're just missing that special "something". But we've still managed to find a few that come pretty close.
The Originals

I've already sang my praises to this model. So let's talk pricing. As with the Nortons, Barton Perreira has re-released the Joes with some subtle 007 branding. And the price has now gone up to close to five hundred bucks. But with the bit of digging you can still find a deal on some first generation versions. For example, UK based Fashion Eyewear, has them on sale for $349.00. The company has a pretty good 4.3 out of 5 rating on Trustpilot, with most of the complaints coming from U.S. buyers who were charged extra for shipping and customs. Buyers from the UK seem to be pretty happy with them.
If you don't mind the Bond branding, you can pre-order the new version of the Joes directly from Barton Perreira for $490.00. And since the fan reaction to the shades has been so overwhelmingly positive, they also launched new colors of the frame inspired by the various locations in No Time To Die. The Bond Experience does a good job of exploring the new models in this video. The design house has also released their 007 Legacy Collection, with new models inspired by the sunglasses from Thunderball and A View To A Kill which is worth checking out.
Best Option for the No Time To Die Barton Perreira Joes

The overall shape and black frame plus gray lenses coloway makes this a solid alternative for Bond's London sunglasses. And the Fossil branding is pretty subtle. I've linked to the 53mm size above, which should work well for medium sized faces. But you can get the slightly larger 55mm FOS 3114 model for $129.00 if need something bigger.
Other Alternatives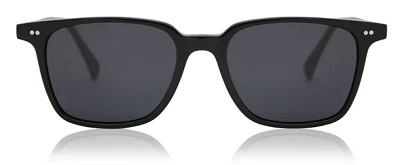 The tops of the frames have a slight bit more curvature than we want. And there's that exposed riveting detail at the hinges. But for the more budget conscious Bond fan, these manage to capture the style we want at a reasonable price.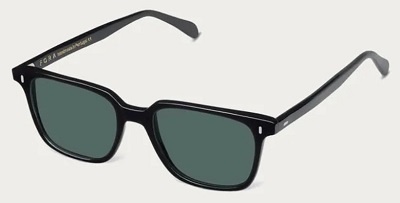 Like Barton Perreira, Fora has gone with a slightly thinner rim. But because they've kept the top of the frames relatively straight and the curves elsewhere more gradual, the look stays strong. Overall, it's a sophisticated but structured, no nonsense style. And these are handmade in Portugal using Italian acetate and Zeiss Sunlens lenses. So they deliver a heck of a lot of quality for the price. The 50-20-140 measurements are a little smaller than the Joes. So I'd expect these to work best for small to medium size faces.
Also Try
If you have any suggestions for alternatives for the 5 best James Bond sunglasses, let us know in the comments! If you'd like to learn more about using 007 to inspire your personal style, check out our How To Dress Like James Bond series. And remember you can always find more on our Facebook Page, Instagram Account and Pinterest Boards!