My Favorite Style Icon Inspired Affordable Alternatives
As you can probably imagine, after all these years sharing style icon inspired affordable alternatives on this website, I've managed to add a few pieces to my own collection. And as we're coming up on Iconic Alternatives' 7th anniversary in December, I thought this was a good time to look back at a few of my favorites to report how they've held up to wear and tear and if I still love 'em as much as the day I got 'em.
I only set two rules for myself for this post. First, the item had to actually be a "style icon inspired affordale alternative". I do own some original "screen used" pieces (my Baracuta G9 and G4, my Barbour Commander jacket, Orbelar Brown swim shorts, etc.). But many of those were investments for me and still carry a price tag that we can't exactly call "affordable".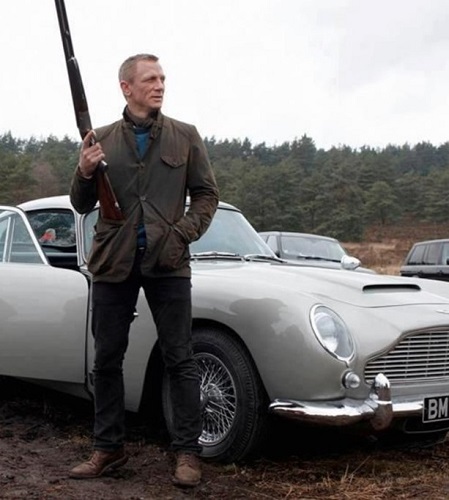 Second, whatever I share here has to still be available on the market. Or we can still buy something from the same brand that comes very close to what I have. Personally, I get really frustrated when I read an article about a great alternative only to discover it's now out of stock or a discontinued model. And I didn't want to subject any of you fine folks to the same feeling. That means I won't be sharing some of my favorite vintage pieces in this post. Or any of the "all time great" style icon inspired affordable alternatives from the past (there are a couple of long-gone Mango jackets that would have made that list).
Luckily, even with the rules, there's many fine pieces we can still share. Let's get to it!
The ROYALE Filmwear Bolivia Harrington Jacket
For a few years now, Daniel Love, the owner and creative mastermind behind ROYALE Filmwear, has been consistently offering fans of Bond-style amazing reproductions at very reasonable prices. And many of his pieces could have made this list. The Solden Jacket, his beautiful Talamone Cardigans in black or ivy, the amazing (and more luxurious than you'd expect!) Altaussee Jacket. The list goes on and on. But for me, the winner is the first ROYALE Filmwear jacket I had the opportunity to review: The Bolivia Harrington Jacket.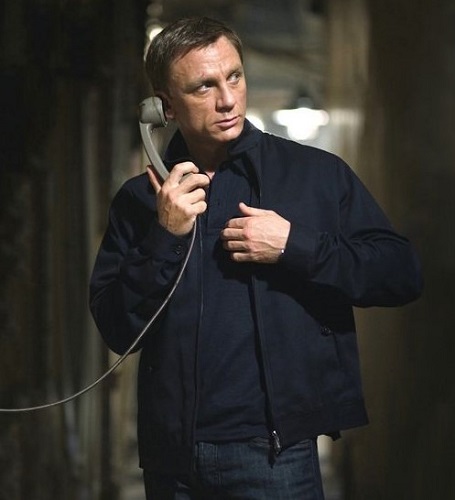 The reasons are pretty simple. Like most fans, I wanted Bond's Harrington Jacket from the moment I saw it onscreen in Quantum of Solace back in 2008. Tom Ford did an amazing job of honoring the jacket's Baracuta G4 origins. But he also tweaked the fit and a few details to make it more contemporary. And, of course, we can't ignore the navy Harrington's connection with Steve McQueen in The Thomas Crown Affair. Finally, it's just a really versatile piece of outerwear and looks great with almost any casual fit.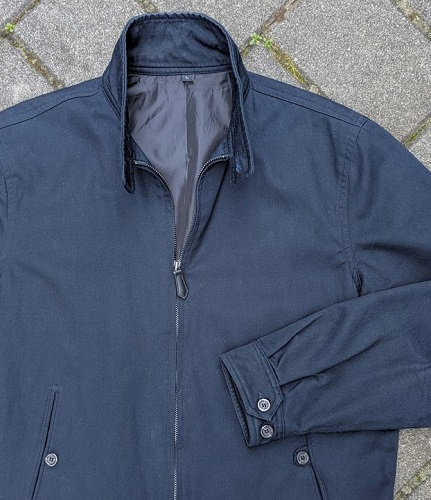 Seven years after getting my ROYALE Filmwear Harrington, it's still one of my favorite jackets and one I regularly reach for in the spring and fall. There's also almost no signs of wear despite the amount of use it gets. The color fading has been minimal and there's nary a loose thread to be found. To me, that's a testament to Daniel's commitment to delivering high quality products. Yes, I could have invested $2000+ in one of the Tom Ford Harrington re-issue projects and received a jacket from the screen-used designer. But as far as I'm concerned, the ROYALE Filmwear Bolivia Jacket is still doing a damn fine job of giving me the Bond look I want for a heck of lot less money. You can find the most recent version of the Bolvia Jacket on the ROYALE Filmwear website for $199.00.
The Persol PO 714 Sunglasses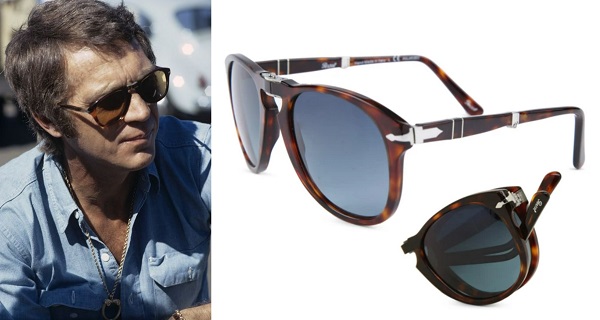 Okay, so we're only two items into this list and I'm already breaking Rule 1. But sometimes you just have to go with the real deal. That's definitely the case with Persol's iconic folding PO 714s. There's just nothing else like them out there if you want to add some Steve McQueen cool to your personal style. They're also very well made. Mine are still going strong after seven years of being on my face at least three times a week. Pro Tip: I wrap the cleaning cloth around the front of the frame to cover the lenses before folding them up. That helps prevent the mid-temple metal hinges from causing any scratches.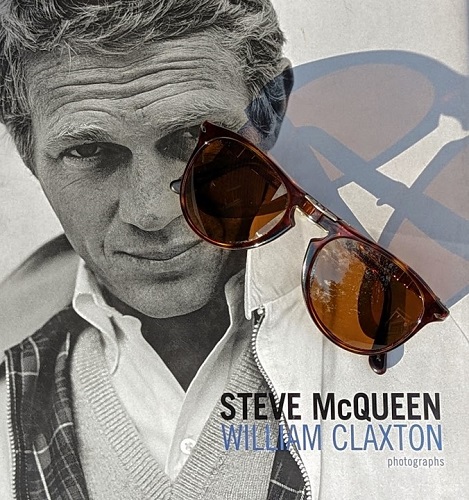 I will note that at their regular retail price of $507.00, we can't call the Special Edition McQueen PO 714s a "budget alternative". But the good news is you can usually find the same style in a different colorway on sale. For example, Persol currently has the Havana Tortoise with Polar Blue Gradient Lens on sale for $276.50. And if you go with the Green lens, the price drops to $234.50. That's a pretty reasonable amount to pay for some truly iconic eyewear!
The Daniel Craig Style Messenger Bag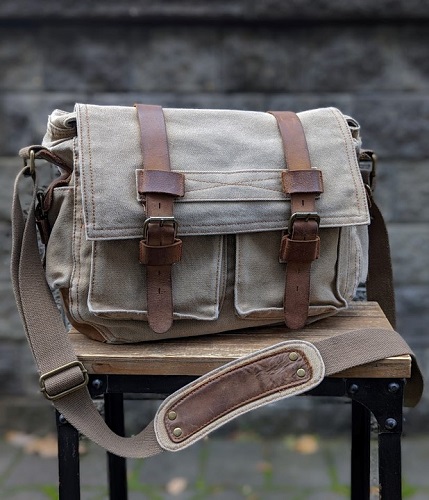 Fun fact: one of the first things I wrote for Iconic Alternatives was a post on alternatives for Daniel Craig's messenger bag. And more than six years later, it's still one of the most popular articles on this site. I guess that says something about the enduring appeal of the Belstaff 554's design!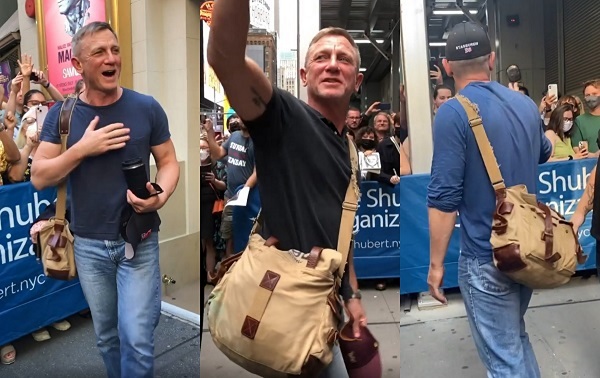 Anyway, why did I include the Messenger Bag on this list? One main reason: I still find it incredibly useful. For a long time, there wasn't a week that went by when I didn't toss stuff into it and throw it over my shoulder. I've since added a few other messenger style bags to my collection (my favorite now is my Billy Kirk School Boy Satchel, which is unfortunately currently sold out). But this first bag was the one that got me hooked. And after all this time it still sees regular use.
I think the current option that comes closest to the one I have is the Sechunk Vintage Messenger Bag in Yellow ($48.99 on Amazon). And it's probably an even better match for Craig's Belstaff in that color. But you can find plenty of other affordable alternatives in this updated post.
My Daniel Craig Inspired Flat Cap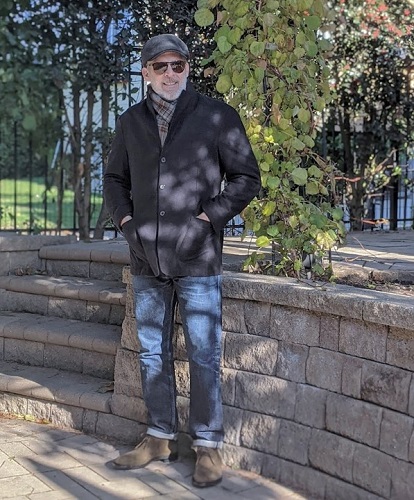 Are flat caps still a thing? I have a feeling they've fallen out of favor with the fashion elite. And I've noticed Daniel Craig isn't wearing his Brunello Cucinelli caps as much as he used to.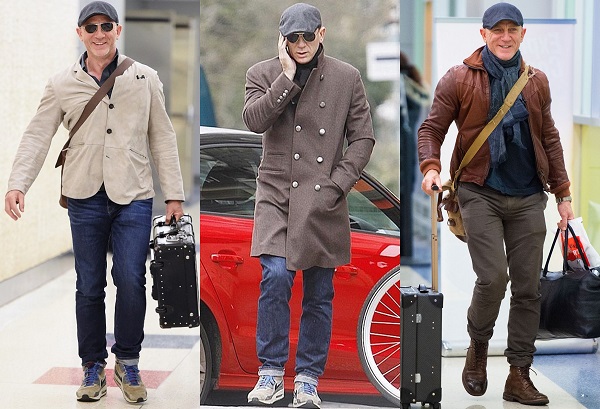 Not that I care that much. I've been wearing my Stetson version for a good five or so years now. And I have no plans to stop anytime soon. The reason is simple: I finally found a design that suits my face shape. I tried the Newsboys, the Ivys and the Duckbills. But, as I discuss in our post on flat cap alternatives, almost all of them made me look like I had a mushroom head. However the Driver shape of the Stetson just seems to work for me.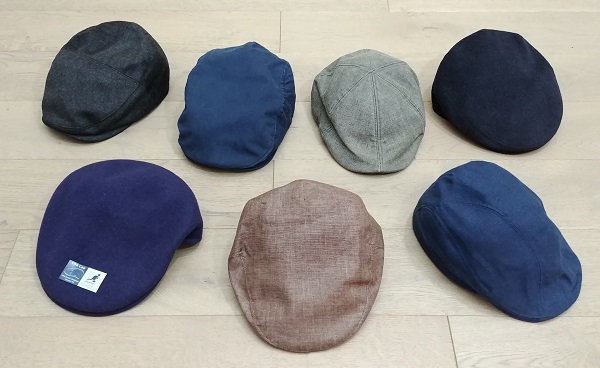 To be honest, at first I wasn't sure I could pull off the flat cap look. But now it's one of my favorite pieces of headwear. I don't usually wear it in the summer (it's too warm). But in the colder months, it's on my head far more often than any baseball cap I own. It helps that the Stetson's 90% wool and 10% cashmere blend fabric feels super soft when I'm wearing it. However, I also learned that it's worth trying out a bunch of different caps to see what suits you and being patient enough for the right one to come along.
My particular Stetson model is no longer available, unfortunately. But the Stetson Belfast ($91.89 on Amazon) or the Stetson Reid ($81.57 on Amazon) come very close to the style.
The Golden Fox Suede Boondockers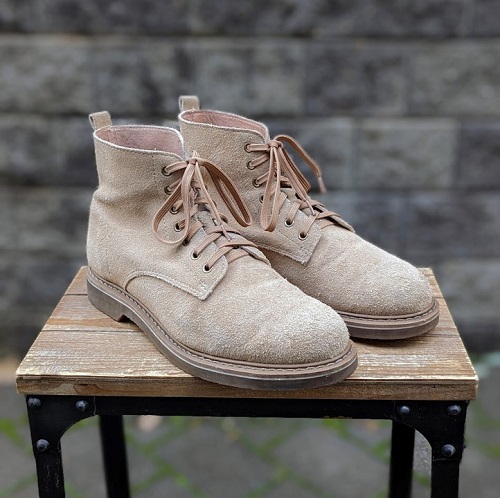 Long a favorite alternative on this site for Bond's J.Crew Kentons from SPECTRE, the Boondockers are also a heck of a lot of boot for the money. When I received a pair to review back in early 2017, I honestly didn't know what to expect for the price. In my experience, boots around the $100 mark tend to be poorly made with cheap materials. But right from the start I was impressed by the quality Golden Fox had delivered. Nice medium weight suede uppers, a hardy rubber sole, Goodyear welt construction and a comfortable fit out of the box. There was plenty to like!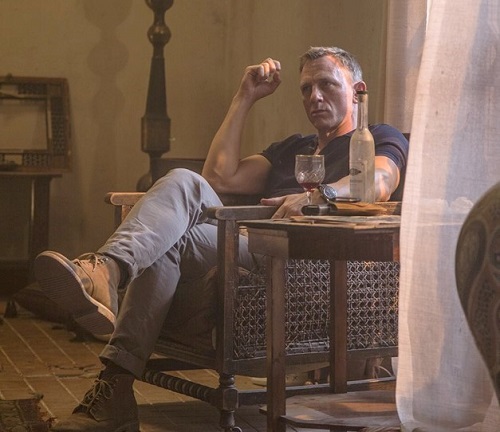 Now, after several years of regular wear, my opinion is the same as it was back then. To put it simply, the Boondockers are just excellent value for the money. Sure, the color is a little lighter than the Kentons. And they don't have that brick red sole. But in my humble opinion, no other boot on the market comes as close in terms of looks while still providing the durability we'd expect from a more expensive maker. The fact that the Boondockers still have a place in my footwear rotation right next to my Aldens, Red Wings and R.M. Williams says it all.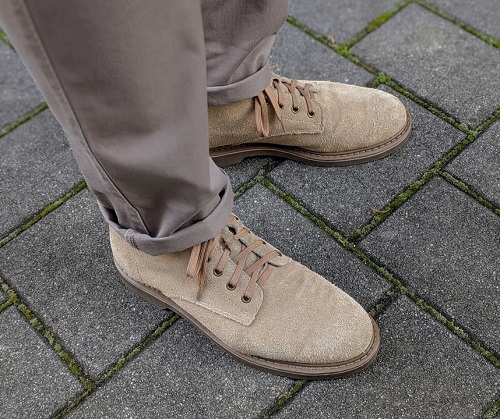 You can find the Golden Fox Boondockers on Amazon on sale for $98.90. Or you can order them directly from Golden Fox for $139.00.
My Plaited Kangaroo Leather O-Ring Belt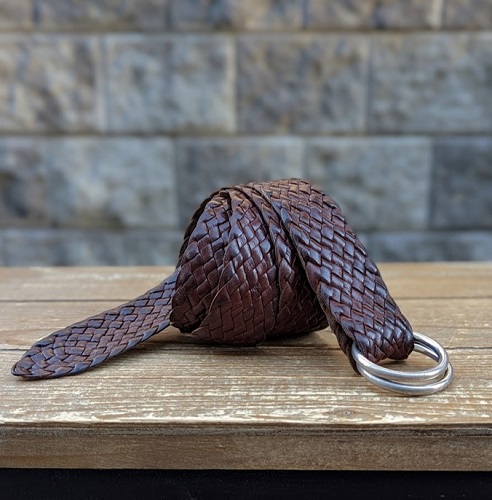 It's the little belt that could. I'd been eyeing Daniel Craig's R.M. Williams plaited kangaroo leather belt for a few years. So in 2016, I finally decided to try out an affordable alternative I'd come across. As I detailed in my initial review, I knew there were some key differences between the original and the Badgery Belts Queenslander model I picked up for around $55.00. The R.M. Williams was a 16 strand, 1.5″ wide, and had a nicer finish. The Queenslander was only an 11 strand, 1.25″ wide and a little rougher around the edges. But both belts were made in Australia. And the Queenslander was also about a hundred bucks cheaper than the R.M. Williams one at the time. That certainly made it attractive!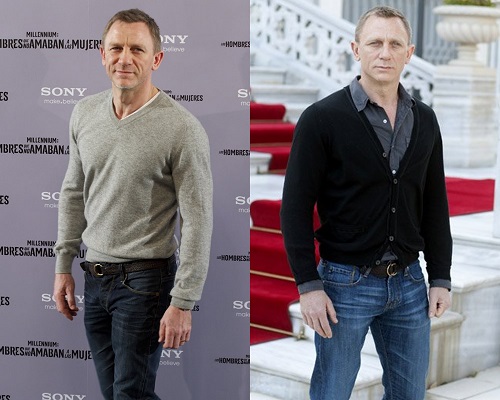 No one is more surprised than me that over the years this has become my go-to belt. Seriously, I find myself wearing the Queenslander at least twice a week with just about every casual pair of pants I own: jeans, cords, chinos, even shorts. It's versatile, a little different than your typical belt and super comfortable.
It's also held up far beyond my expectations. After this much use, I thought I'd see one of the leather strands break. Or flaking on the metal O-rings. Or the untreated underside of the leather would have shown some wear and tear. But none of that has happend. The color has gotten a little darker. And the leather has certainly softened up and stretched a tiny bit. But other than that, the Queenslander looks almost the same as the day I pulled it out of the box. Very impressive!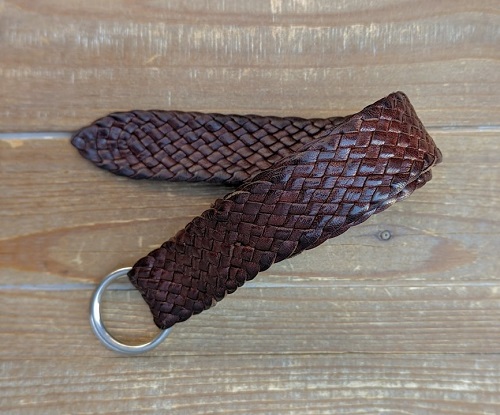 You can still get the 32mm Queenslander directly from Badgery Belts for $61.87 plus taxed and shipping or on Etsy for $63.55 plus $10.44 shipping. And they also now make in a 35mm width for $70.61 plus $10.59 shipping. Just FYI, I'd recommend going 2 sizes up from your pant size (if you're a size 32, order the size 36 belt). And if you want to invest more, check out the The Kangaroo Belt Companies 17 Strand Braided Leather Belt, currently on sale for $184.00.
My Astorflex Chelsea Boots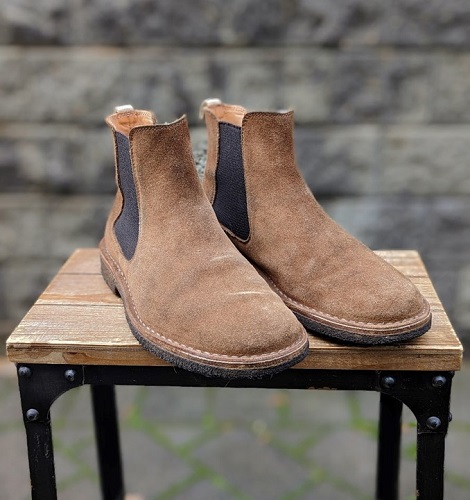 Yep, it's another pair of boots! I picked up these Astorflex Bitflex Chelseas as alternatives for Daniel Craig's Tobacco colored R.M. Williams Gilchrist boots about four years ago when they were on sale at Huckberry.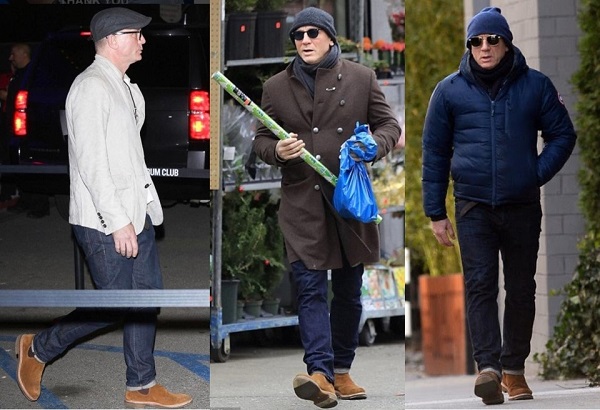 Made in Italy with suede uppers and a natural crepe rubber outsole using a traditional stitched-down construction, the Bitflex certainly looked handsome on the product page. The only concern I really had was how the crepe sole would hold up over time. When they arrived, I knew almost immediately I was going to like them. The suede was supple but still had some structure. The stitching was neat and clean throughout. And thanks to that cushy crepe sole, the slight arch support from the ergonomic footbed and glove leather that lines the inside of the boot, they were comfortable from the get go.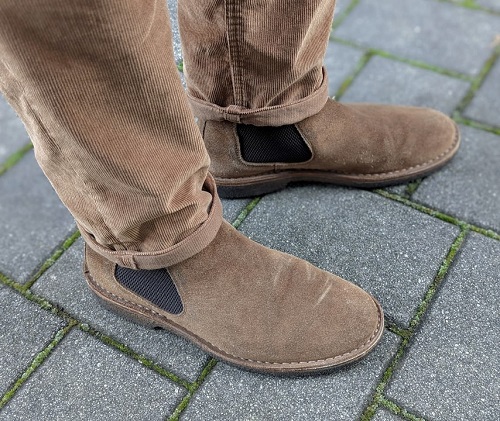 The Bitflex quickly became one of my favorite 3 season casual boots. The Dark Khaki is one of those "goes with anything" colors. So I wear them with jeans, chinos, brown and grey cords, olive fatigue pants, you name it. And the boot shape, while not as streamlined as the Gilchrist, is just chunky enough to have some character without making me look like I have duck feet. As for how they've held up to four years of pretty consistent use, the short answer is: no problems at all. The suede uppers have developed some patina and wrinkles, and the crepe has darkened. But the elastic gore panels haven't stretched out at all. And the soles are only now starting to show some wear at the heels. All in all, I really couldn't be happier.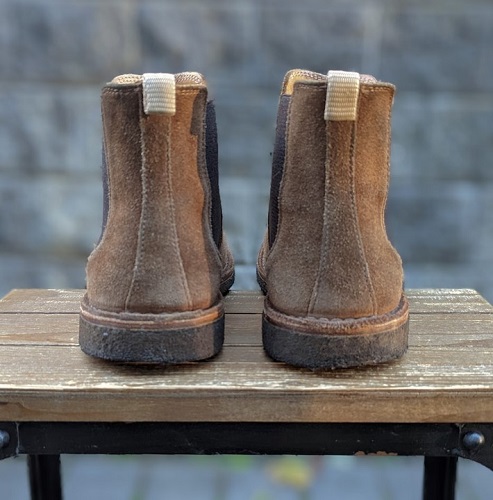 You can get the Astorflex Bitflex Chelseas at END Clothing for $205.00, with an extra 20% off for Black Friday.
My MA-1 Bomber Jacket from Uniqlo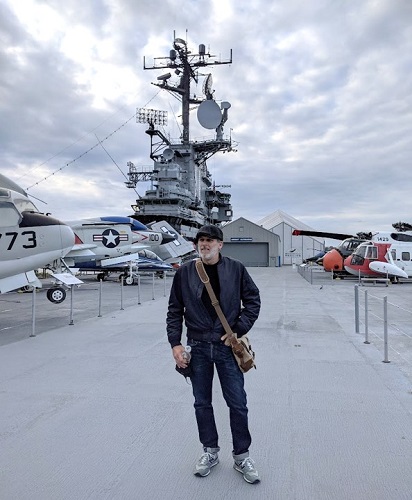 A more recent additon to my outerwear collection. And one I've been very pleasantly surprised with. Last fall, I went on the hunt for an MA-1 style bomber, inspired by Daniel Craig's Maison Kitsuné jacket. Two things I knew going into my search. First, I wasn't keen on the oversized, baggy look of typical military style outerwear. And second, I didn't want to pay an arm and a leg for a repro from a higher-end brand. Truth be told, I wasn't totally convienced I'd get much use out of an MA-1. So spending a small fortune on one didn't make much sense.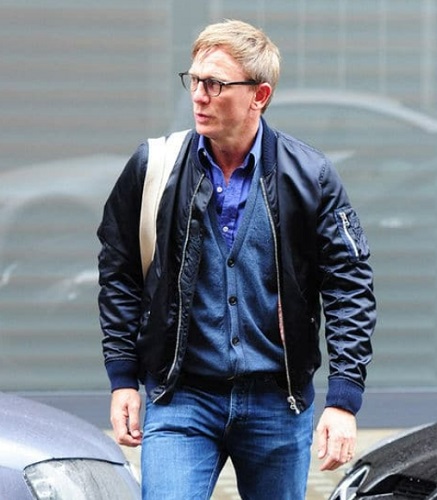 I went out and tried versions from the usual list of suspects, from military inspired brands like Alpha Industries and Rothco to fashion brands like Gap and H&M. I even gave the much more expensive model from The Real McCoy's a shot, just in case. And in the end I decided the Uniqlo MA-1 Blouson in Navy was the right one for me. I'll now wait a second for the mockery and laughter from the purists reading this to die down.
Why the Uniqlo? As I've noted before, there were three reasons. First, even though it's an oversized fit, dropping down one size still gave me the puffy "MA-1" look without making me feel like the Michelin Man. Second, the materials. The fabric on many of the other options makes a lot of noise when you're moving around and/or had some shine to it. But the Uniqlo fabric is quiet and has a more matte finish. I also like that the zippers are black, giving the jacket a more toned down look. And third, the Uniqlo just offers a lot of bang for the buck.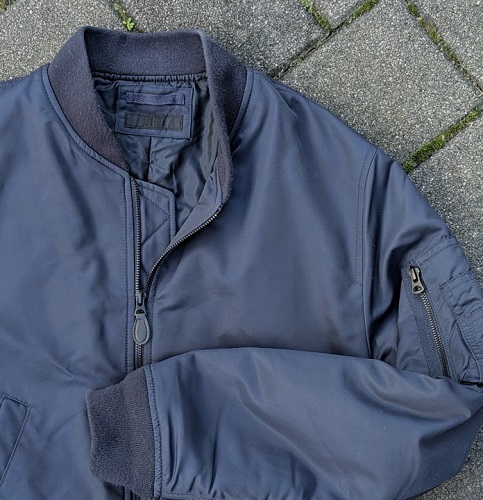 Long story short, I've worn my Uniqlo MA-1 waaaay more than I ever thought I would. And after lots of use over the last year, it still looks pretty good. The shell fabric is holding up great. And although there's been some fading and pilling on the hem, collar or cuffs, there's still plenty of life in the knit fabric. So, overall, I've been very happy with my purchase. You can get Uniqlo's current MA-1 (which looks to be exactly the same as mine) for $79.90 on their website. But I would recommend dropping down a size if you want a slightly more fitted look.
Want to share your favorite style icon inspired affordable alternatives? Tell us about it in the comments! And if you're looking for more style inspiration, remember to check out Iconic Alternatives on Facebook Page, our NEW Instagram Account and Pinterest Boards!