Levi's STA Prest 306 Jeans
Hello! We have an updated version of this post with all new alternatives that you can see here. 
Here we are, eleven years later, and two looks from Quantum of Solace are still among the most popular with Bond fans. And the Levi's STA Prest 306 jeans were what he wore with both of them.
It was AJB007 forum member welshboy78 that informed me that Bond wore the same model of Levi's in the Quantum of Solace Haiti scenes and in the Mathis Villa visit scene, but in two different colors. For the Haiti scenes with the Adidias Y-3 jacket and Tom Ford Polo, Bond wore the 306s in Silver Birch, an off-white cream color that was apparently only available in the UK and Belgium. For sipping wine with Mathis and looking cool in his Tom Ford black cardigan, he used the 306s in a darker beige.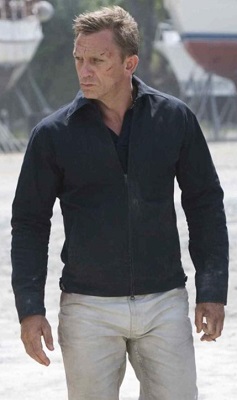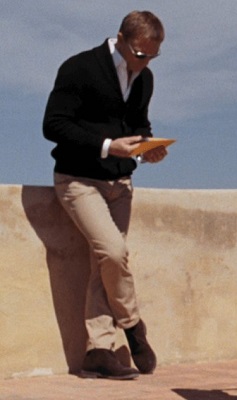 Levi's no longer makes the 306 model. And although they've recently brought back STA Prest fabric, they're only using it for chinos and none of the colors come close to what we want. According to AJB007 forum member sandman1935, the now defunct 508 model was close in terms of fit to the 306s. As you'll see below, you can still find some pairs of those floating around. In terms of Levi's current fits, it seems like the 502 model is the best match.
Features wanted for the Levi's STA Prest 306 Jeans
Off-white or cream color (for the Haiti look) or light beige (for the Mathis Villa Look)
Tapered or slim-fit cut
Slightly higher rise
There are two real keys to nailing the look of the jeans. First, we want something with a tapered cut. So a little looser in the thigh with a narrower cuff opening. Second, whatever alternative we get, we're going to want to get them hemmed. Bond wears both pairs with almost no break. It creates a much cleaner look, even when wearing jeans. Because we're aiming for a tapered cut, it's important to get as close as possible to your actual inseam. The jeans are going to widen as they go up. So if you need to cut four or six inches off the length, the cuff won't be as narrow as desired.
Of course it has to be mentioned that the priority is getting jeans that fit YOUR body. That's something we discuss in our How to Dress Like Bond series. So if you know a tapered cut just ain't your thing, you're better off going with a fit like the slimmer Levi's 511s, or the straighter cuts of the 501s, 513s or 514s.
Best Option for the Haiti Levi's STA Prest 306 Jeans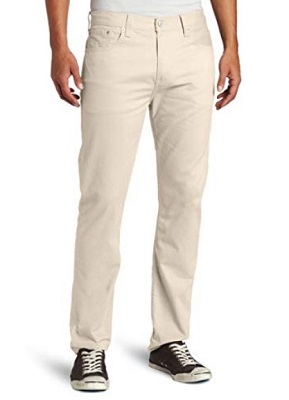 These are the last of the old 508s I could find. And they're even in the correct Silver Birch color. But sizes are getting real thin over on Amazon. If they don't have these ones in your size, try the Levi's 502s in White Bull Stretch Denim for $17.99 to $59.99. For those of you in the UK, Amazon has the 502 jeans in Moonstruck Soft Wash Twill for £36.00 to £124.50.
The Non-Levi's Options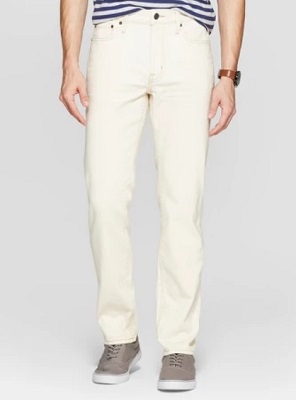 And we already have an update! In the comments below, GB suggested these ones from the Target house brand. As the name suggests, these are a slim-fit cut and they've used a 99% cotton/1% elastane denim to give them some stretch. Target has almost all sizes in stock in three inseam lengths. Thanks for sharing, GB!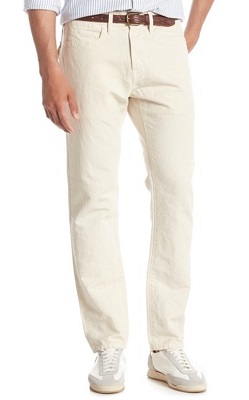 A 100% cotton option from the brand that brought you many of Daniel Craig's shirts in The Girl With the Dragon Tattoo. In the product photos, these look like more a straight cut than tapered. But the color is a good match and the sale price helps. They're available at Nordstrom Rack and a good selection of sizes is still available.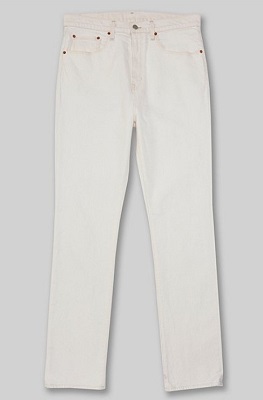 Another good color match, but points off for the prominent copper rivets. Frye has used a cotton/spandex blend, so they'll have some stretch for comfort. Dillard's has them on sale, with sizes 30 to 38 in stock. Unfortunately, they only come in a 34″ inseam.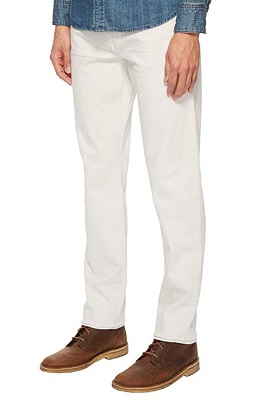 A very good price for some made in the USA jeans. BLDWN denim usually goes for around $220.00. The cut is slim straight and they've used a 98% cotton/2% spandex fabric to give 'em some stretch. Zappos still has good selection of sizes left in stock.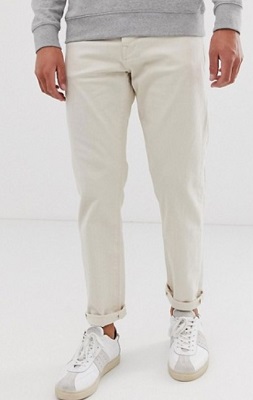 Coming to us from ASOS. Which is nice, since they offer free world-wide shipping! I really like the color and fit of these. The button fly will be a plus for some, a "NO" for others. Selected has used a 98% cotton/2% elastane blend denim and a true tapered cut. They may not be the cheapest option. But I can see these getting close to the "Best Option" once of the Levi's 508s are gone forever.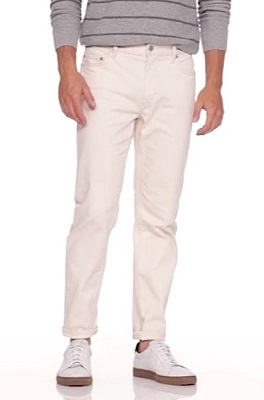 Banana Republic's Rapid Movement fabric definitely has it's fans! A 92% cotton, 5% elasterrell, 3% elastane blend, it offers plenty of stretch plus some wrinkle and stain resistance. And their athletic cut has also been a hit for guys with bigger thighs. You have to pay up a little for all those features. And their Rapid Movement and Traveler Jeans are almost always excluded from sales. But if you're patient, you can find a deal on them. Sizes 28 to 42 are in stock in four different inseam lengths.
Best Option for the Mathis Villa Levi's STA Prest 306 Jeans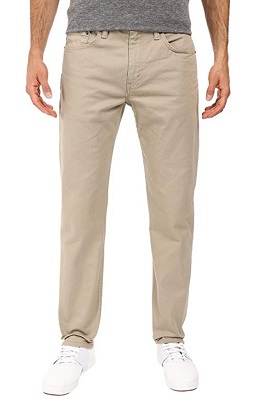 As I said above, the current Levi's 502 fit seems to be closest to the older 306 and 508 models. It's based on their classic 501, but they've tapered the leg below the knee. Levi's has also gone with a 98% cotton, 2% elastane denim, so the jeans will have some stretch for comfort. So jeans from the screen-version brand, in a close cut and very close color, at a reasonable price get to be "Best Option" this season. Zappo's has the best deal on these right now and plenty of sizes in stock in various inseam lengths.
Non-Levi's Options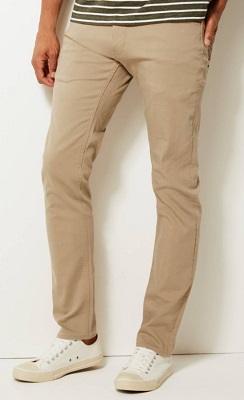 How popular is Banana Republic's Rapid Movement fabric? So popular that other major brands are trying to copy it. I'm pretty sure the fabric on the M&S jeans is 55% cotton, 42% polyester and 3% elastane. You may not like the high poly content. But remember that the STA-Prest fabric also had a lot of synthetic in the mix. Sizes 28 to 42 are available in three different inseam lengths. These are a true slim fit, so they'll probably work better for those of us with thinner legs.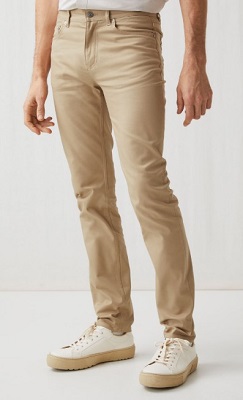 Another slim cut in a 98% cotton/2% elastane denim. This time the denim is a cotton twill, which matches the color and texture of the original 306s quite nicely. ARKET has sizes 28 to 36 in stock.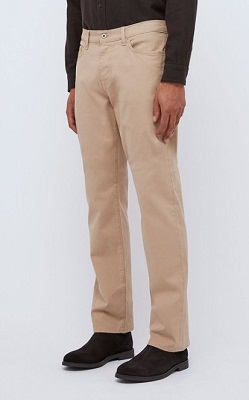 Another great deal for some made in the USA jeans. This time in a cut that will work for gentlemen with bigger legs. BLDWN is calling this a "modern relaxed cut". So there's plenty of room up top with some taper below the knee. And the fabric has a bit of stretch for added comfort. They have sizes 28 to 38 available on their website.
Do you have some suggestions for alternatives for the Levi's STA Prest 306 Jeans? Share them in the comments! And remember to check out our Facebook Page, Instagram Account and Pinterest Boards for more James Bond style advice, inspiration and info!