The James Bond SPECTRE Hiking Boots
I think we can all agree: Bond was really prepared for that quick walk from his plane to the front door of the Hoffler Klinik in SPECTRE. The classic Vuarnet PX5000 glacier glasses, the watch cap, the Tom Ford jacket and heavy wool trousers, the N.Peal mock-neck sweater. And, of course, the heavy black boots. I understand that a secret agent is supposed to be prepared for anything. But doesn't all that layering seem like overkill for what was essentially a short trip across a snowy parking lot? Honestly, the biggest risk he faced was overheating in Madeleine Swann's office. But damn, he did look cool!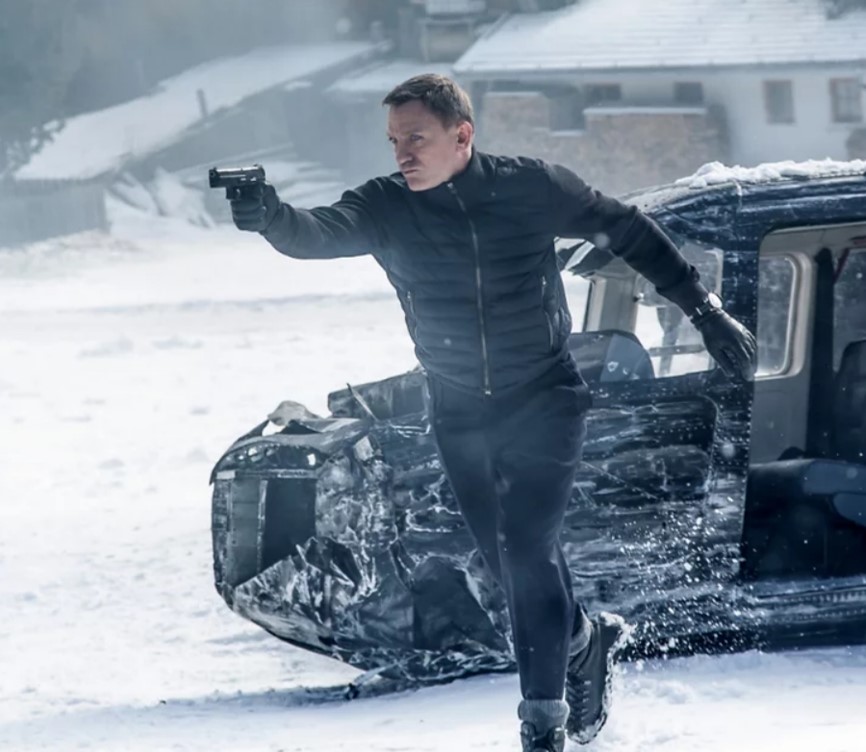 So about the footwear. The James Bond SPECTRE hiking boots were the Danner Mountain Light II model. These are a pretty traditional style of boot, harking back to the rugged hikers that were so popular in the 1950s, 60s and 70s. But despite that "heritage" design, they're relatively light-weight and shouldn't be too hard to break-in. Made in the U.S.A, they feature full-grain one-piece leather uppers with a waterproof Gore-Tex liner, a stitchdown construction (so they can be re-soled), a fiberglass shank, and a Vibram® Kletterlift outsole.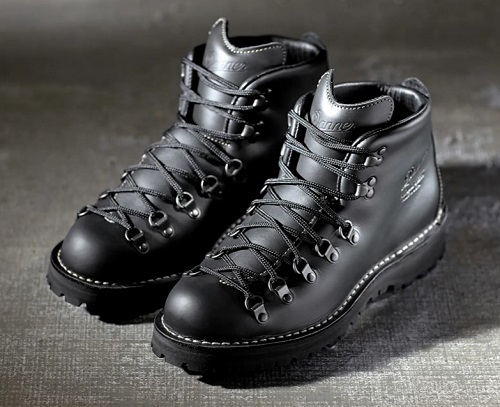 The Mountain Light IIs are still available from a variety of retailers. But the best price I found was at REI, where they sell for $389.95. You can also order them directly from Danner for $400.00. And althought those Vibram soles should give you good traction on a variety of surfaces, if you want some extra traction, throw on a pair of studded rubber ice-cleats (like these or these), as Daniel Craig occasionally did during filming.
Features Wanted for the James Bond SPECTRE Hiking Boots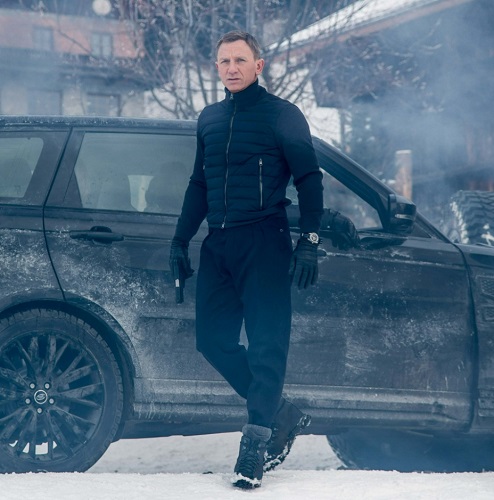 Black, full grain, one-piece leather upper
Stitched on Black rubber mid-sole and out-sole with aggressive treads
Extended lacing (to the toe) using riveted metal eyelets and speed lacing at the boot collar
Traditional styling
If you're looking for a boot for actual hiking, then you'll also want to consider the quality of sole (Vibram in this case), the construction (Danner uses a "stitchdown" construction to attach the sole, but Goodyear Welted is also great), and the type of shank used (the thicker and longer the shank, the stiffer the boot). If you're just going for looks, you don't really need to worry too much about the technical details. Although things like good quality leather uppers, soles with decent traction and waterproofing are always appreciated!
Best Option for the James Bond SPECTRE Hiking Boots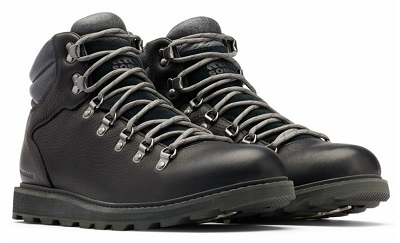 Some of you may be a little surprised that the Sorels got the top spot. But there are plenty of solid reasons to choose them. We'll start with the looks: even though they're not a one piece leather upper, they do have the right retro style (especially if you change those grey laces for some black ones). And I'll admit I like that pebble grain texture on more casual boots. Then there's the practicality: most of us aren't going to need a rigid boot like the Mountain Light II when all we're doing is stomping through sidewalk slush. The Madsons are a softer construction and they're lighter, so break-in time will be minimal and they'll be plenty comfortable from day one. They're also completely waterproof, which is a big plus for winter footwear.
I've linked to Zappos above. But the Madsons are available from multiple vendors, including Backcountry ($146.21), Amazon ($146.25), Gilt ($149.99). Mr. Porter also has a couple of smaller sizes left for a lower $136.50. price. With a current score of 4.3 stars out of 5 on Amazon U.S after 131 reviews, 4.5 stars out of 5 on Amazon UK after 451 reviews and 4 out of 5 stars on Zappos after 21 reviews, it seems plenty of customers have been happy with the looks and performance the Madsons offer.
Under $100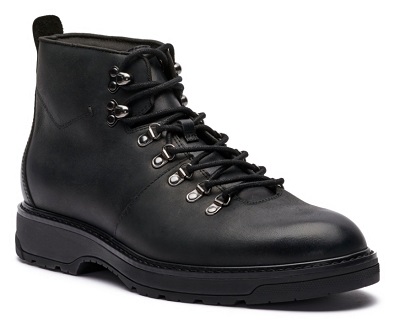 Definitely more of a fashion boot than technical hiking footwear. And I'd expect them to use a cemented construction to attach the sole to the upper. But they definitely deliver the style we want at a price that's very wallet friendly. There are still plenty of sizes left on the Vince Camuto website.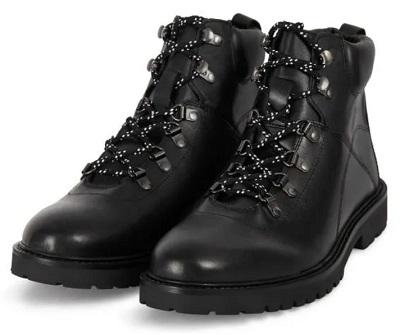 Another fashion focused boot, this time with some funky accent stitching (just in case you find the Danner's plain leather uppers to be a little boring). You'll find a decent selection of sizes available on Thread.
Under $300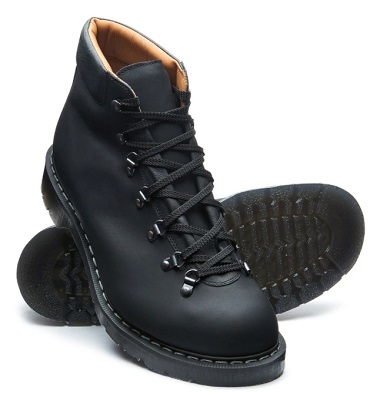 With a step up in price comes a big step up in quality. These made in England boots feature a full grain leather upper and a Goodyear welt construction. But the Soft Suspenision Classic Sole gives them plenty of cushioning for days spent walking on hard concrete. A great choice if want that classic hiking boot look with some running shoe level comfort.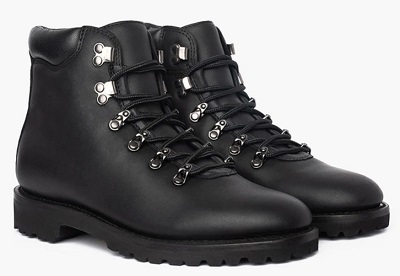 If you're looking for something a little sleeker than the Danners, these should work for you. Full grain leather uppers, Goodyear Welt construction, a glove-leather lining and leather midsole deliver the quality. And the Vibram Q330 outsole should give you secure footing on icy terrain. These have a 4.8 star out of 5 rating after nearly 160 reviews on their website, where some of the customer comments suggest the sizing for these runs a little large.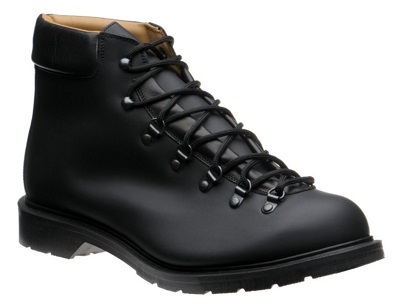 With their history of excellent customer service, I'm always happy to recommend Herring Shoes. They have their in-house brand Trekker boots made for them by Solovair. Which means this model is very similar to the Urban Hikers above in terms of design and construction. So why pay the extra fifty bucks for the Herring version? Based only on the product photos, it looks like the finishing on the Trekkers is a little cleaner, especially around the welt. Other than that, I really can't tell the difference. Herring still has a good selection of sizes available on their website.
Know of a good alternative for the James Bond SPECTRE hiking boots? Or have some insights about the options we've shared above? Share away in the comments! You can also find more inspiration on our Facebook page, Instagram account and Pinterest Boards.