Best Budget Style Finds February 11
Here's how it works on Iconic Alternatives. I start by searching everywhere I can think of for alternatives for a specific piece of Bond (or Craig or McQueen) clothing. Then I write the post, format the images, add the links and publish. And then, inevitably, after all that is done, another great alternative shows up. Maybe I find it when I'm searching for something else. Or maybe it's suggested by one of you fine readers. However it happens, there's always something that slips through the cracks.
So that's what the Best Budget Style Finds posts are for: to highlight those great alternatives I missed when I was writing the original dedicated posts. My goal is publish one of these a week. Sometimes they'll be short. Sometimes there'll be a ton of new options. A lot will depend on what we, as a community, find and share. But one thing is for sure: I need to come up with a better name than "Best Budget Finds"! Any suggestions?
On to the alternatives!
The No Time to Die Waxed Cotton Trucker Jacket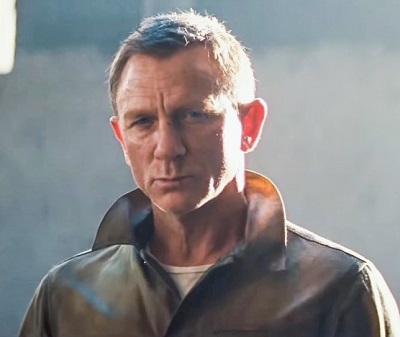 By now most of us know that the jacket Bond was wearing in the No Time To Die trailer's "Garage Scene" is the Rogue Territory Supply Jacket in Tan Ridgeline, which is still available and retails for $295. Judging by the reactions of those who have one, it's a winner (if you're willing to take some time to break in that stiff 10 oz waxed canvas!). You'll find excellent reviews of the original from David over at The Bond Experience (he also interviews one of Rogue Territory's founders) and at From Tailors With Love. We'll be doing a dedicated post on IA a littler later as more options come available for spring.
Now, before anyone asks: yes, I am familiar with the $40 knockoff of the jacket that's floating around Ebay. But I can't in good conscience recommend it. It's so obviously a direct copy of the Supply Jacket (right down to that white button hole) that if I did share it I'd feel like a) I was doing a huge disservice to Rogue Territory and b) I'd be advising you to buy a fake. And that's something I never want to do. If you do want one, they're not hard to find with a basic search on ebay.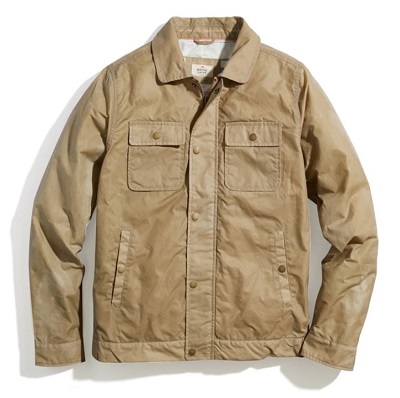 However, I am not at all adverse to sharing pieces that give us the look we want and offer excellent value for the money. Which brings us to this alternative from Marine Layer. Made from 100% cotton coated with wax from a heritage Scottish vendor, it's a pretty cool jacket in it's own right. It also has a soft flannel lining which will make it wear a little warmer and help if you find having stiff waxed canvas directly against your skin to be a little uncomfortable. Finally, that sale price brings it in at almost half the cost of the original. Marine Layer has sizes small to XL in stock.
A New Option for the Matera Jacket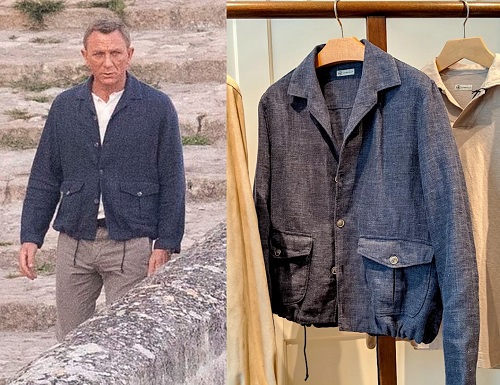 Bond's blue linen bomber jacket from No Time To Die was identified as the Connolly Giubbino model a while ago. But its unique design has made finding alternatives challenging. The good news is retailers are just starting to introduce their spring lineups. So let's keep our fingers crossed some good options are discovered soon! In the meantime, here is a very solid alternative ….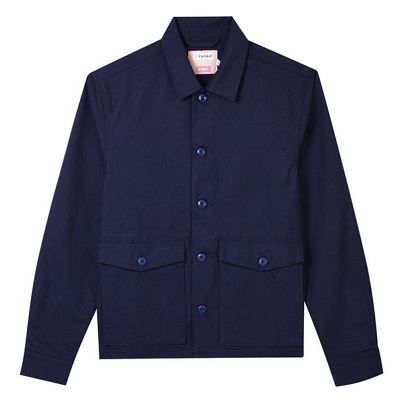 It's missing the drawstring waist and the pleats on those patch pockets. It's also 100% cotton rather than linen. So I imagine it's not quite as lightweight as the original (although hopsack does tend to be a more open weave with some texture). Having said that, this collaboration between streetwear designers You Must Create and well known British brand Farah comes closer to the original than any other I've seen in a long while. You'll find it on Threads for that sale price. At the time of writing, they had sizes small to XL in stock.
Some SPECTRE Style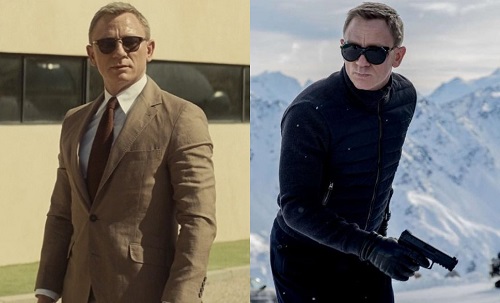 Two fan-favorite jackets we're always happy to revisit. We'll be updating the dedicated post on the Tom Ford Sölden Jacket in about a week. And more new options for the Brunello Cucinelli linen blend jacket will be coming closer to the spring. But here's two to wet your whistle while you wait.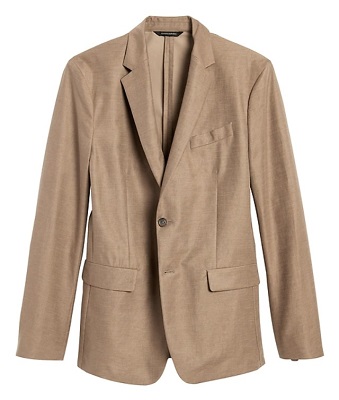 The color looks a little too light on the Banana Republic product page. But when I actually saw the jacket in store, I was pretty blown away by how close it comes to what we saw onscreen. Here's a quick and dirty flatlay I did with some other odds and ends I found around the store. In case you're wondering: the pants, tie and belt are sold out now on the BR website.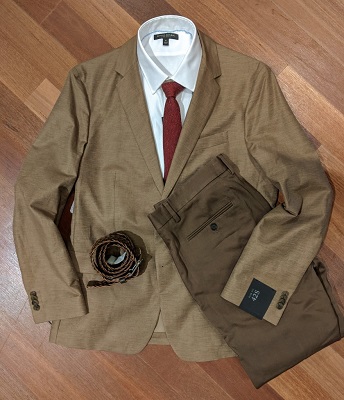 The 69% cotton, 31% flax linen blend fabric also has some nice texture that comes close to the original. Combine all that with the other style details (flap hip pockets, slightly off angle chest pocket, minimal lining) and we have a great alternative for Bond's Morocco blazer. Sizes 34 and 38 to 44 are available at the sale price. Just note that this is a slim fit. I'm a size 40 in most suit jackets and the size 40 in this was a little snug.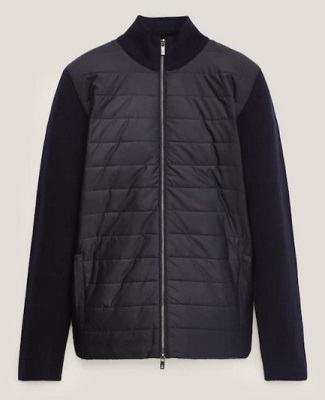 I first saw this alternative for the Sölden jacket when AJB007 forum member RonBerry recommended it back in January. And it certainly does check all the right boxes. The sleeve material is 88% cotton and 12% silk. Luxurious, but maybe not the most practical fabric if you plan on doing any strenuous cold weather activities. There will always be a discussion about which is more "accurate". What we saw onscreen? Or what the product looks like IRL? The Sölden jacket is an example of that. In the movie it almost looked black. But out here in the real world it was more of a dark blue/grey. Luckily, Massimo Dutti has us covered by offering their jacket in both navy blue and a deep grey "lead" color. Everybody's happy! They have sizes small to XL on the website.
Spring is coming (eventually) ….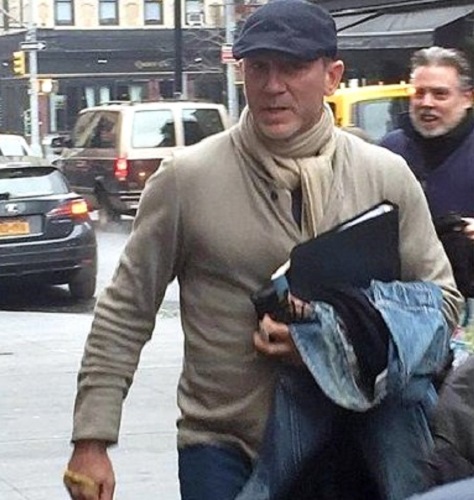 A two-for-one photo! We love those! We'll start with the headgear. We already shared a couple of alternatives for Mr. Craig's navy Brunello Cucinelli flat cap in our post on his cold weather style. And our dedicated post on flat caps will be updated soon. For now, below you'll find another option we stumbled across during our journeys through the internet. Also, just in case you weren't completely burnt out on shawl collar cardigans quite yet …. If you're looking for some slightly lighter weight knitwear for the warmer months ahead, Mr. Craig's Massimo Alba beige cardigan should serve as solid inspiration. Lord knows he wore it often enough!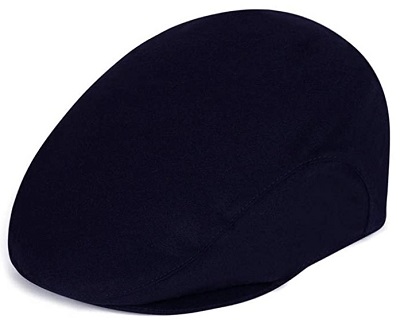 A 20% cashmere, 80% wool option that has the more streamlined shape we want. And it's made in Scotland, which is a nice nod to Bond's heritage. There are plenty of sizes left on the Amazon U.S. site. But unfortunately I couldn't find it on the UK site.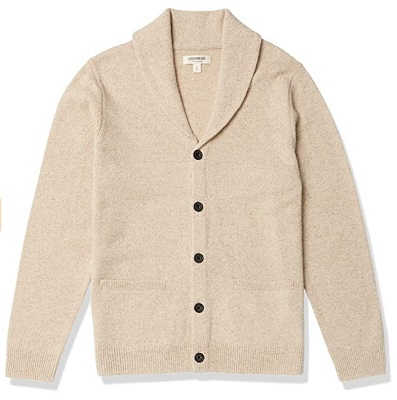 A true budget option from the Amazon house brand. Don't expect anything thick and super cozy. But forty bucks for 100% lambswool is a pretty good deal. It also does a fine job of capturing some key style details. The color is a decent match, it has the smaller, lower profile shawl collar, and the five buttons in a darker brown. Plenty of sizes left in stock on Amazon U.S.. But (again!) I couldn't find it on the UK site.
Not for messy eaters …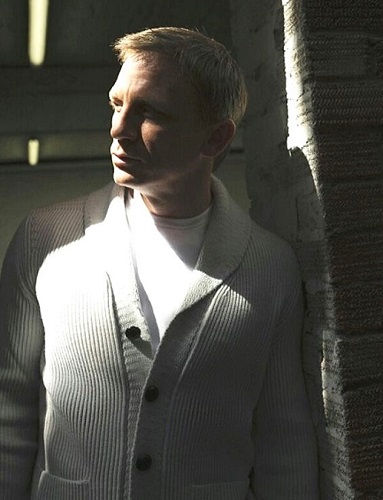 Oh look! Another cardigan! To be honest, I'm not sure how I missed this one when I was doing the post on alternatives for the Tom Ford Ivory Cardigan. Mango is usually one of the first online retailers I visit when I'm looking for affordable alternatives. I'll chalk it up to "knitwear overload".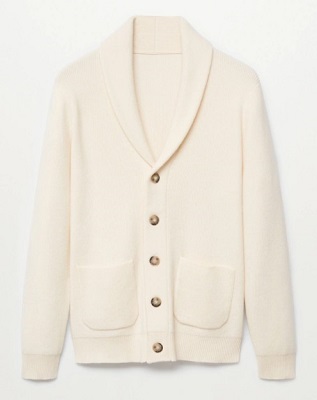 NOT the same as the cotton Mango cardigan we shared in the dedicated post. And in many ways, this one is a better alternative for the Tom Ford. They've used a 42% wool, 18% viscose, 40% synthetic blend yarn and gone with a slightly lower profile ribbed knit. However, it is thicker piece of knitwear that still does a great job of capturing the original's "rugged yet elegant" vibe. Sizes small to XXL are in stock on the website.
The King of Cool always inspires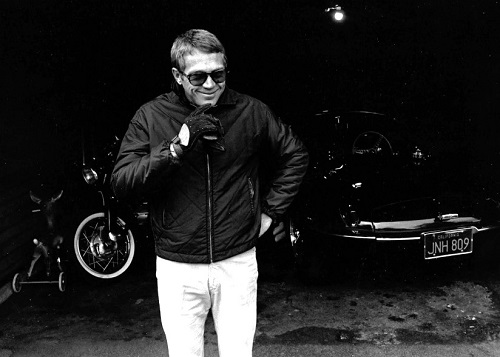 And speaking of garage jackets. This photo of McQueen standing in front of his toys with that grin on his face has to be one of my favorites. We should all wake up every day feeling this way. Maybe a nice piece of outerwear will help ….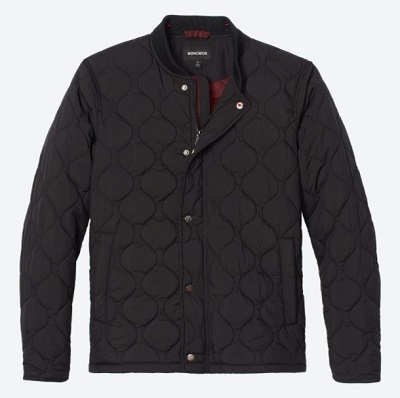 Is it a perfect match for the quilted jacket McQueen wore in the famous William Claxton photo? No, it is not. But with its short stand collar, diamond quilting and open hem it certainly has the right vibe. Bonobos is well known for producing classic menswear that combines solid quality and great fit. So $150 isn't a bad price for what could become your favorite spring jacket for years to come. They have sizes XS to XXL in stock on the website. But it is final sale, which means no returns if it doesn't fit (or you don't like it).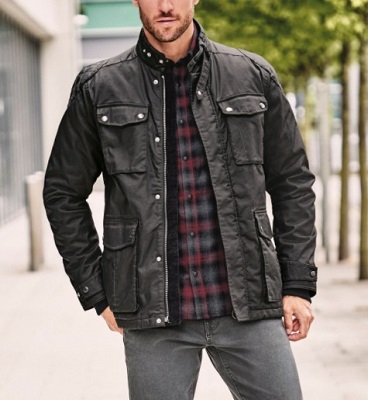 This alternative for McQueen's iconic waxed moto jacket definitely leans more "fashion" than "function". But if you're not expecting to jump on a bike anytime soon (but still want to look like you could) it's a decent choice at a reasonable price. The shell fabric is 100% cotton. However the water resistant coating is polyurethane rather than the traditional wax. Next has sizes small to 4XL in stock. You'll find more alternatives for the waxed moto jacket in this post.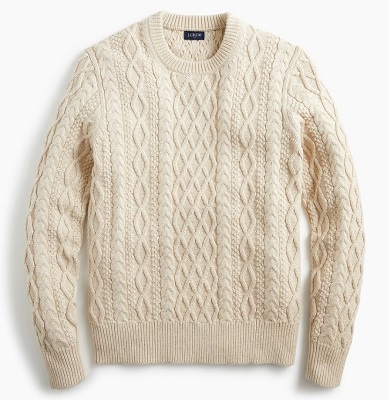 If you like the look of the McQueen Thomas Crown Affair Aran sweater but aren't too keen on heavy weight of a traditional wool one, here's an option from J.Crew Factory that might bridge the gap. It has distinctive pattern we want. However the yarn is 100% cotton so it wears much lighter. At just under sixty bucks, it's also less expensive than many of the other alternatives out there. You'll find sizes XS to XXL on their website. And check out this post for more alternatives.
Know of any alternatives we should feature in our next Best Budget Style Finds post? Or do you have another option for this post? Tell us about it in the comments! You can also visit our Facebook page, Instagram account, Twitter account and Pinterest Boards for more Bond, Craig and McQueen style advice and inspiration.