Best Budget Style Finds March 28
Welcome to our Best Budget Style Finds for March 28th! This is where we share some of the great alternatives for Bond (or Craig or McQueen) style that either slipped through the cracks when I was writing the original dedicated posts or deserve a special mention. Sometimes the posts will be short. Sometimes there'll be a ton of new options. A lot will depend on what we, as a community, find and share. So if you have any suggestions, let us know in the comments. On to the alternatives!
Starting with No Time To Die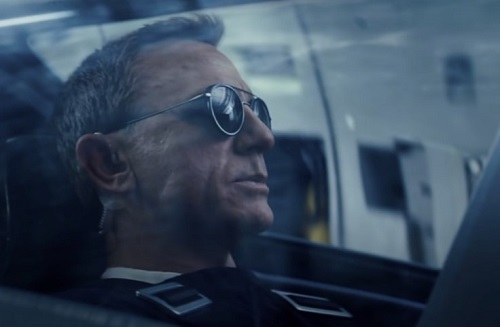 Lots of No Time To Die alternatives to share and, since spring is on it's way, let's start with some shades!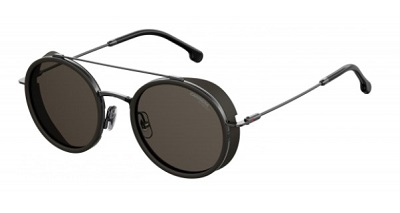 A great alternative for Bond's Vuarnet Edge 1613 sunglasses, suggested by AJB007 Forum member RonBerry. What I really like about these is that they're coming from well respected manufacturer. Which means you'll not only be getting the look for less, you'll be giving your eyes some much needed protection! I've linked to Frames Direct above since it's a company I know and trust. But you can also get them from EZContacts for $99.79. I just don't happen to be familiar with that company. It certainly looks legit, but you may want to do some homework before sending them your cash.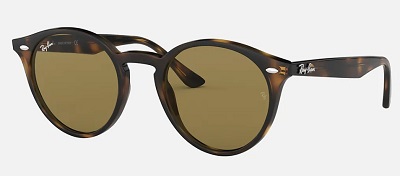 Coming to us from another well-respected sunglass manufacturer, these alternatives for Bond's Barton Perreira Nortons were suggested by AJB007 forum member JTM. Unfortunately this particular Ray-Ban model only comes with the brown lenses in this frame color. But the shape and overall styling is a solid match. You can also pick up the actual Nortons for $440 at Neiman Marcus. I'm just not sure if those are the older version or the newer one with the 007 branding. We'll have more alternatives for Bond's sunglasses in our upcoming post on Bond inspired spring style.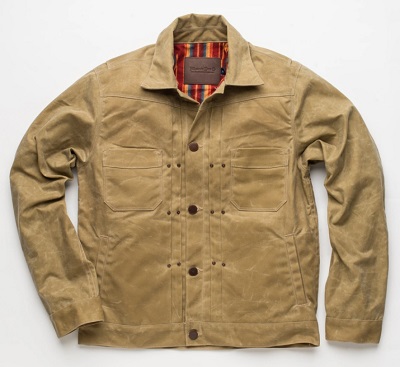 Maybe you like the looks of Bond's Rogue Territory Supply Jacket, but need something a little heavier. Or perhaps you want a slightly different style that has the same rugged feel. Our friend Adam contacted us about an option, writing, "I wanted to recommend the Freenote Cloth Rider Jacket as an amazing alternative. It's virtually the same color and cloth and has amazing details too and a beautiful liner. I am currently wearing mine through winter in the Mediterranean and it's perfect!" Made in the U.S.A. with a 10oz Martexin waxed canvas and lined with a southwestern print fabric from Japan, it also features metal hardware from Kentucky and a Redwing leather interior patch. With those riveted front pleats, the style reminds me of a vintage Levi's Type I trucker. Expensive. But this one looks like an heirloom jacket.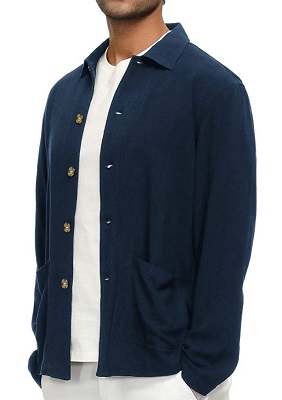 An interesting (and very affordable) 70% rayon, 30% linen alternative for Bond's Matera jacket, recommended by IG'er @_mildthing_. Obviously this is more of a shirt/chore jacket style. But _mildthing_ writes that it's, "lightweight and breathable. The fit isn't as boxy as Bond's jacket and the cut is longer." Sounds like a solid alternative for those of you that like the Matera look, but feel the design of the Connolly jacket just isn't right for your personal style. It's available on Amazon, where sizes small to XXL are in stock.
A quick PSA: if you are interested in picking up the actual Connolly Giubbino jacket Bond wears in the film, Thread.com currently has sizes Large and XL on sale for $483.00. That's about $160.00 less expensive than ordering it directly from Connolly. And Thread has free shipping!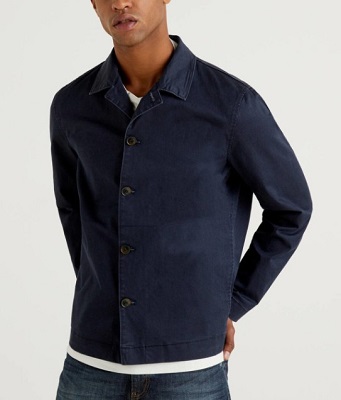 This is a Matera jacket alternative that I'm personally kind of digging. Benetton has used a 98% cotton, 2% elastane gabardine fabric and gone with a simpler, cleaner style. To me, it could give the whole Matera look a more contemporary feel while still delivering the right "romantic holiday in Italy" vibe that we want. It goes without saying this jacket is not for the purists amongst us. But if you're more of an "inspired by" dresser, I think this would be a cool way to go. Benetton has sizes small to XXL available. Just check the size chart; in my experience their products tend to fit on the small side.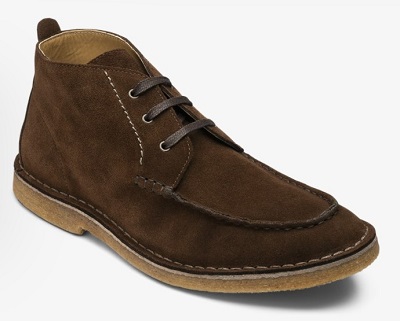 Now an alternative for some Bond-in-Matera footwear. AJB007 forum member Jellyfish suggested these chukkas from Bond brand Loake and they certainly like they could play the part. Most of us know Loake as a heritage shoemaker based in Northamptonshire, although it should be noted that these particular boots were made in Portugal. The sole is a natural crepe rubber which tend to wear very well. And they've built the boot with a stitched down construction on their new Quad last for a roomier, more comfortable fit. All in all, a very respectable alternative that's almost $200 less expensive than the Drake's Crosbys. Not sure if Loake calling them the "Daniels" is a coincidence or not ….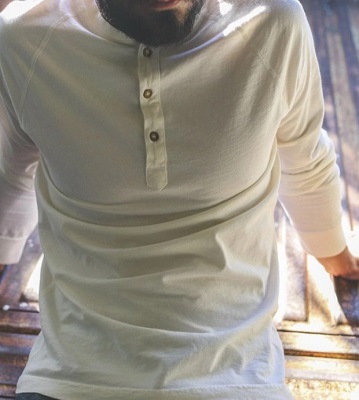 A made in the U.S.A. option for the fan-favorite Rag & Bone Henley (which, FYI, is currently on sale for $112.50). The two main differences with this Pistol Lake shirt are the raglan sleeves (which I prefer) and the slightly heavier weight organic cotton jersey fabric (again, something I prefer). They have sizes XS to XL in stock. You can find more alternatives for the No Time To Die long sleeve and short sleeve Henleys in this post.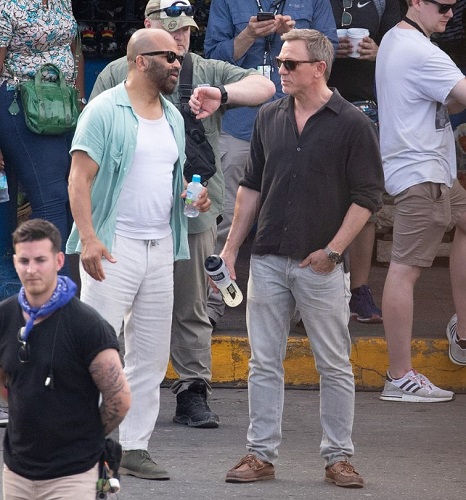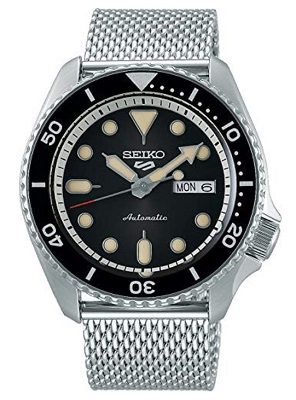 I've had two people share this alternative for the No Time To Die watch with me: on Instagram @ryans-watches and Damien in the comments on the dedicated post for watch. Seeing as I've spoken so highly of Seiko in the past, I really do deserve a slap for not seeing it earlier. The specs sound pretty good. Seiko has used their proprietary 24 jewel Caliber 4R36 automatic movement, a Hardlex crystal and a 120 click unidirectional bezel. The watch is also rated for 100m water resistance. And those antiqued lumes and the Milanese bracelet really give it the right look. Measuring 43mm, this is probably a watch best suited for you bigger guys. But it should be a solid affordable option. You can find more alternatives for Bond's No Time To Die watch in this post.
While we're on the topic of watches, I need to give a shout out to IG'er @anotherjamesbondpodcast. He sent me a message about the Heimdellr Sea Ghost before I published the dedicated post on alternatives, and I totally missed it. So credit should go to him for sharing it first. Apologies, sir!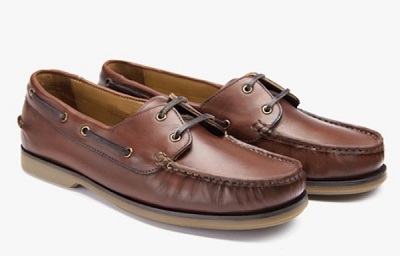 We've been sharing a few pieces from Samuel Windsor lately, but I completely missed these ones. I first saw them on the Instagram account @dressedtothrill007, so all credit to him for the find. They don't have the two leather types that Sperry used for the Rivingstons. But the uppers are a high quality Italian leather and they have that darker beige rubber sole we want. Samuel Windsor has UK sizes 5 to 14 in stock. Just remember that those are UK sizes, so make sure to check the size conversion chart.
Quantum of Solace Style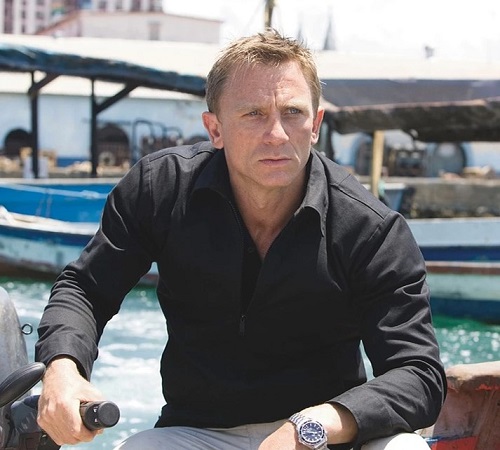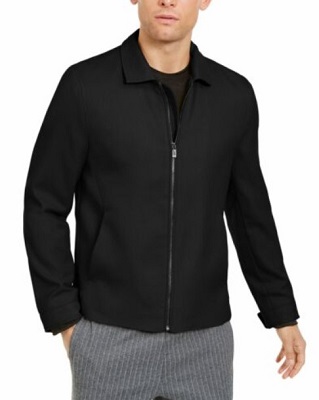 The best alternative for Bond's Y-3 is undoubtedly the ROYALE Filmwear Haiti Jacket. But if you're on a really tight budget, check out this option from Bond brand Alfani (fifteen years later and I'm still not used to writing that!). While it doesn't have all the style details of the film used jacket, the 65% polyester, 35% rayon shell, adjustable cuffs, slim fit and clean design definitely give it the right vibe. Since this is deadstock being sold on Ebay, finding your size can be a little tricky. I've linked to the medium above and here are links to the listings for the other sizes:
If the auctions on those expire, you can scroll through the Dymoda Ebay Store. They seem to have a decent amount of stock in each size, although the prices vary a bit.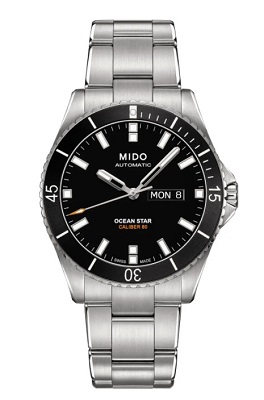 The Omega Seamaster PO from Quantum of Solace is one of my favorite watches from any Bond film. And the Swiss made Mido Ocean Star Captain does a great job of capturing that look. The 42.5mm stainless case is just about the right size and the thinner bezel and stick indices give it a streamlined, practical feel. Inside, their 23 jewel Calibre Powermatic 80 automatic movement (which is based on the ETA 2824-2) gives you 80 hours of power reserve. The watch is topped off with a sapphire crystal and unidirectional bezel and has a water resistance rating of 200m. Just a great looking watch at a reasonable price.
A couple of "Gambling in Jamaica" Casino Royale alternatives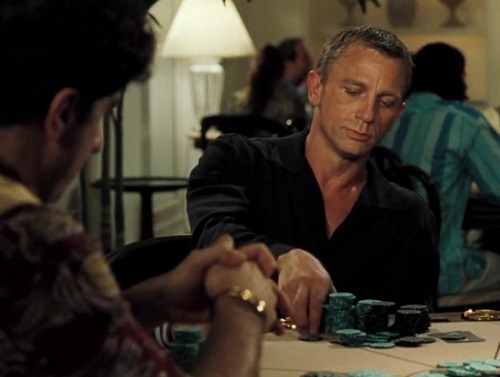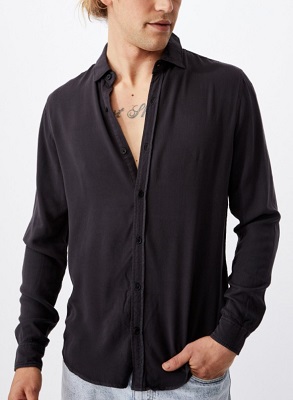 There are some noticeable design differences between this one from Cotton On and Bond's Casino Royale shirt. The lack of the left breast pocket is a big one. But the lightweight 100% viscose rayon fabric will probably keep you more comfortable than polyester in warmer weather while still having a bit of a sheen. And although the hem is curved, the shirt is cut a little short so it will look good untucked. The unlined soft collar will also add to that relaxed feel. The best part is it should also work as an alternative for the No Time To Die Tommy Bahama shirt. Sizes XS to Large are available.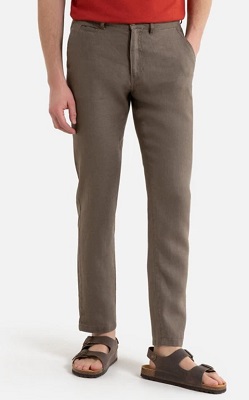 A great alternative for the Ted Baker Larked trousers in "Mink" that Bond wears with that Alfani shirt. The fabric is 100% linen and they feature the slanted front pockets and welted back pockets with button closures. One thing to note is that they only come in a 31.5″ inseam. That shouldn't be too much of a problem if you're under six feet. But they'll look a little short on taller guys. La Redoute has French sizes 36 to 52 in stock. By the way: is just me or does anyone else think these could work as a lightweight alternative for the SPECTRE chinos?
Here come the linen Sport Coats!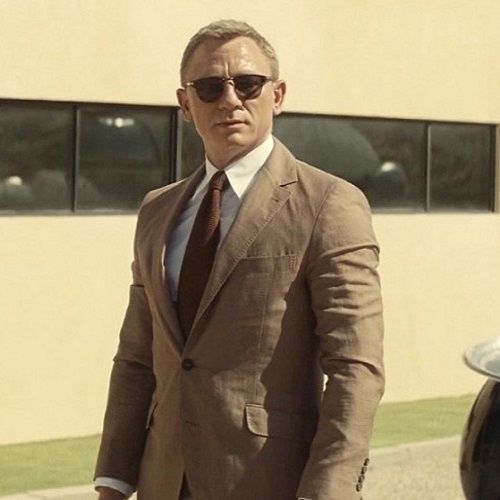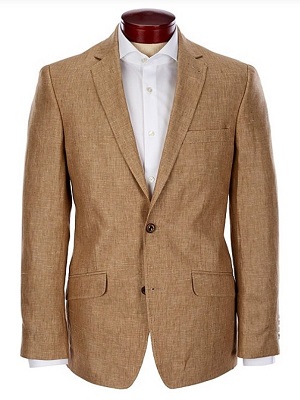 Speaking of SPECTRE, we're just about to start seeing the alternatives for Bond's Brunello Cucinelli linen blend sport coat show up. But I'm going to sneak this one in early. The 100% linen fabric is a good color match although it does have a slightly more slubby texture than the screen used jacket. However the other style details look good: flap pockets at the hips and welted chest pocket (so many potential alternatives come with patch pockets), medium width lapels, double vents at the back and four cuff buttons. It's missing the 3-roll-2 design of the original. But since Bond only fastens the middle button on his, it's not that big of a deal. This one comes from Dillard's, where they have sizes small to XL in stock.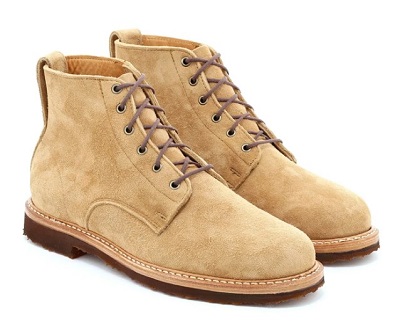 I just finished updating our post on alternatives for Bond's J.Crew Kentons, and our Instagram friends Matched Perfectly send me a link to these bad boys! When it comes to U.S. bootmakers, Rancourt is one of the best in the business. For the Blake Boots, they've used a full grain Kudu suede, cowhide lining, antique brass eyelets and waxed cotton laces for the uppers. The 100% natural crepe sole is attached using a Blake construction (so they can be re-soled). These are part of Rancourt's "Made to Order" program. That means you'll be waiting about four weeks while they make your boots. But it also allows them to deliver an extremely high quality product at a reasonable price since they're not paying to carry excess inventory. As a boot guy myself, I'm really liking these ones!
Bond Beach Style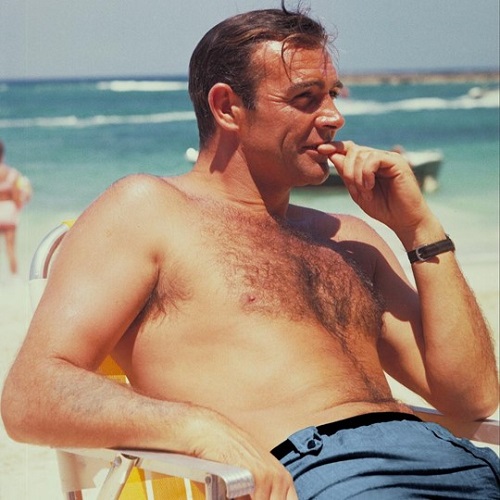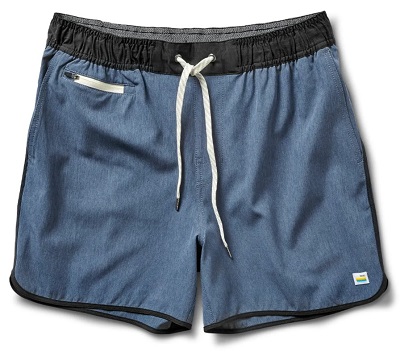 Not quite as screen accurate as the ones from Orlebar Brown. But these don't cost close to three hundred bucks. And that blue with the contrasting black waistband and tipping around the edges has the right retro-60s look. The Banks have a 5″ inseam. So about the same length as Bond's swim trunks in Skyfall. And Vuori has used a 4-way stretch fabric made in part from recycled plastic bottles, which certainly helps the environment. They have sizes small to XXL available, but some of the comments in the reviews claim they run a little small.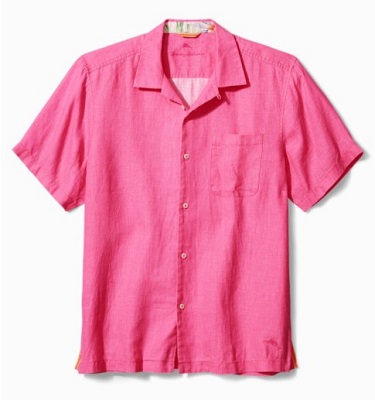 You're going to need a pink shirt to go with your blue Thunderball shorts. And it may as well be loud! IG'er @cameronscottcross shared this 100% linen alternative from Bond brand Tommy Bahama that should do the trick. It has the proper camp collar and the chest pocket for a screen accurate look and a straight hem so wearing it untucked won't be a problem. Sizes XS to XXXL are in stock. But remember that Tommy Bahama sizes BIG! So seriously consider ordering a size down if you want anything approaching a "tailored fit".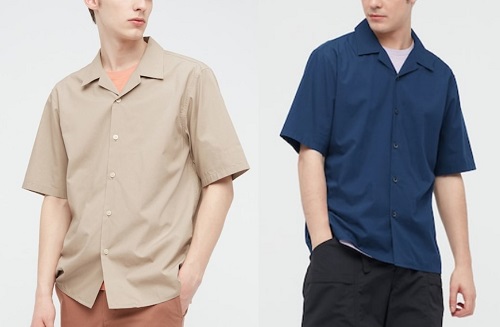 Uniqlo coming through with a very affordable alternative for a couple of Thunderball and You Only Live Twice shirts! The fabric is a 50% cotton, 50% modal blend and the cut looks to be a little trendy and oversized. Especially those nearly elbow-length sleeves. But it won't take much for a tailor to shorten them. The good news is these have the camp collar and straight hem we want. These won't be "luxury for a lifetime" shirts. But if you need something to throw on after a swim, they'll get the job done. Uniqlo has sizes XXS to 3XL available. However sizing is starting to get a little spotty.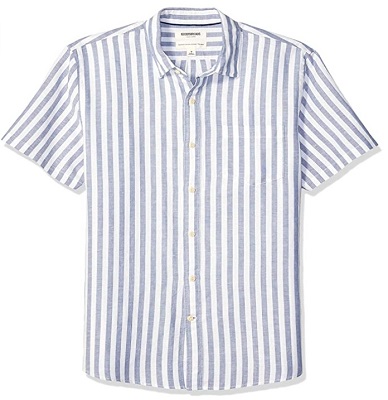 A suggestion for Bond's striped shirt from Thunderball from our Instagram friend @bondonabudget. The stripes are wider and it's missing the revere style collar we saw in the film. But it does have the chest pocket (with decent pattern matching for the price) and the 56% linen, 44% cotton blend fabric should keep you comfortable out in the sun. They also make it in a slim-fit for about the same price (those of you in the UK can find it here). However sizing options for both styles are getting pretty thin.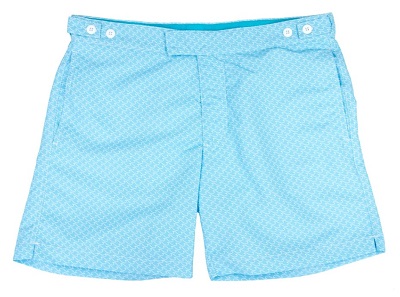 If Bond's Skyfall swim shorts are more your style, this suggestion from our good friend on the AJB007 forum ChrisCoop is worth checking out. Made in Portugal from 100% recycled plastic, they feature button tab waist adjusters, a tab closure waist and zip fly. The inseam is a little longer than 007's shorts (which some of you may prefer) and they do have that subtle "wave" pattern. But the more tailored fit and light blue color will look right at home in the roof-top swimming pool of your luxury hotel. Reef Knot still has a good selection of sizes left at that sale price.
And now for some non-Bond style inspo!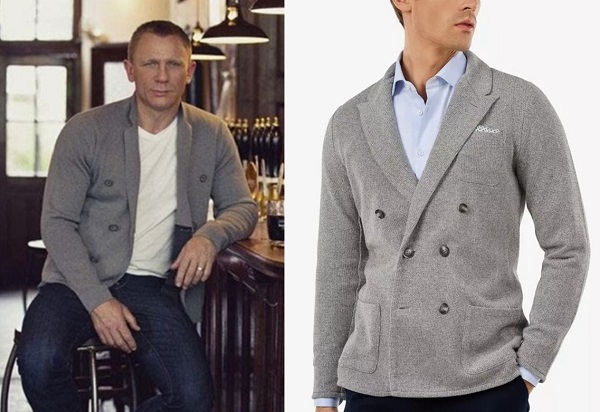 I've been keeping an eye out for a decent alternative for that double breasted Lanvin cardigan Craig wore in the October 2012 issue of Esquire UK. And I think this one from John Henric is getting really close. The main differences are the peak lapels versus the notched lapels on Craig's knitwear and the addition of that chest pocket. So the overall styling is definitely more "blazer" than "cardigan".  But the unstructured fit and 100% cotton knit keep it relaxed enough for a trip to the pub. They have sizes XS to SSL available.
On the topic of John Henric: In our March 9th Best Budget Style Finds post, I gave credit to AJB007 forum member Agent Eternal for suggesting the John Henric Denim Shirt as an alternative for the one Bond wears in Matera with the corduroy suit. And while he was my source, it was actually AJB'er Mr Flodop that first shared it back in February, 2020. Sorry for the confusion, gentlemen!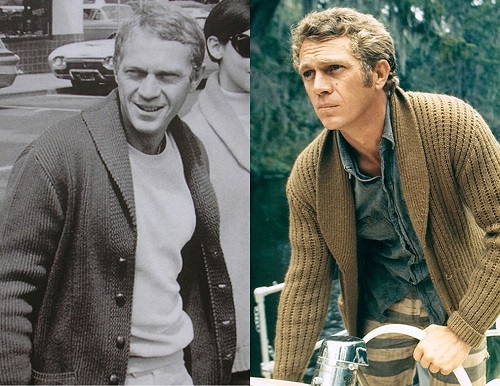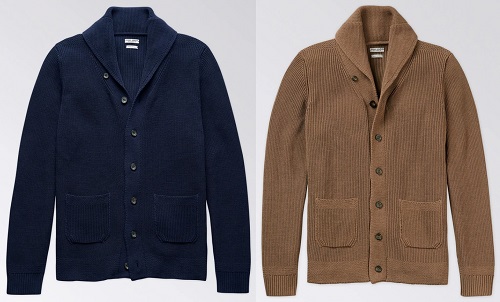 Summer isn't quite here yet. There's still a few chillier night ahead and, in my humble opinion, it's never too late to pick up a good shawl collar cardigan to keep you warm. The 100% cotton Drake Cardigan from Oobe Brand looks like it does a good job of capturing the right McQueen vibe. It has a six button closure with an extra button at the collar. So you can close it up right to the neck like McQueen did in The Cincinnati Kid. There are also some subtle knitting details at the cuffs, collar and pockets and it's made in Italy, both of which give it an extra touch of luxury. They still have a decent selection of sizes left, although inventory is starting to thin out.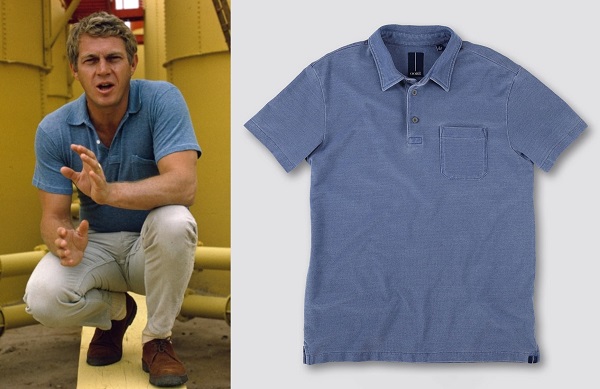 And we'll wrap up with another great alternative for the blue polo we discussed in our Steve McQueen Spring Style post. Oobe Brand has dyed the 100% cotton fabric using natural indigo. Which means you can expect it to bleed blue for at least the first couple of washes. But it will also fade to perfection over time. They have sizes Small to Large in stock.
Know of any alternatives we should feature in our next Best Budget Style Finds post? Or do you have another option for this post? Tell us about it in the comments! If you'd like to see our previous Best Budget Style Finds posts, you just need to click here. And you can always visit our Facebook page, Instagram account and Pinterest Boards for more Bond, Craig and McQueen style advice and inspiration.