Best Budget Style Finds April 8th
Welcome to our Best Budget Style Finds for April 8th! This is where we share some of the great alternatives for Bond (or Craig or McQueen) style that either slipped through the cracks when I was writing the original dedicated posts or deserve a special mention. Sometimes the posts will be short. Sometimes there'll be a ton of new options. A lot will depend on what we, as a community, find and share. So if you have any suggestions, let us know in the comments. On to the alternatives!
Time to class this joint up!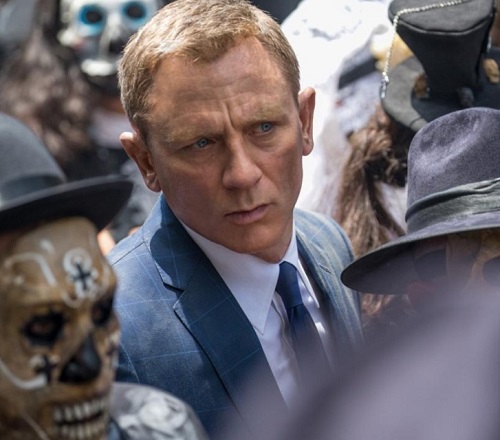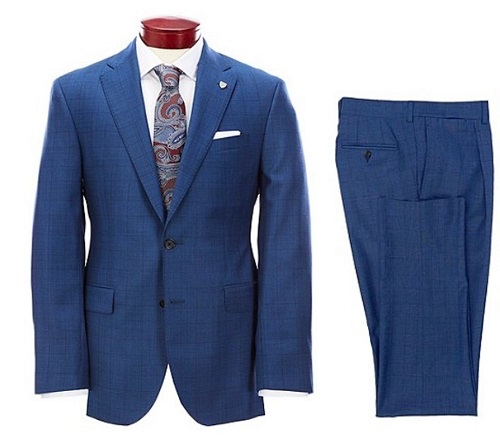 I know suits aren't really a "thing" right now. But there are two schools of thought about what could happen when life finally returns to normal. Either we're going to stick with the casual style most of us have embraced over the last year. Or people are going to be so excited to dress up again to go out that classic tailoring is going to see a resurgence. Whatever you believe, it's still nice to have a decent suit in the closet.
And this one from Dillard's house brand Cremieux is a pretty good alternative for Bond's SPECTRE Mexico City suit. The fabric is a 100% wool from famed Italian mill Loro Piana in a glen check. The larger square overlay is a darker blue rather than the light blue of Bond's Tom Ford suit. But the base color and overall styling are a close match. Just note that the trousers are a now fashionable single pleat. Unfortunately the sizing Dillard's has left starts at 41 regular. So this one is primarily for the bigger guys.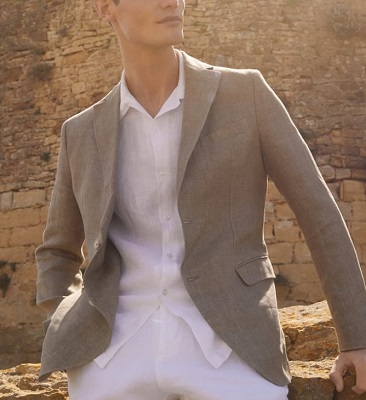 Of course upon your re-emergence into the world you could decide to take the middle road and mix up tailoring with casual. In which case something like an alternative for Bond's SPECTRE Brunello Cucinelli wool and linen blend sport coat would do the trick. Massimo Dutti usually has one good option every spring. This year, they've gone with a 100% linen fabric in a finer weave with a more traditional cut and styling details. It's hard to tell from the product photos if the color is really going to be dark enough to be a great match. But if you're using lighter trouser as your alternative for the Aged Gabardine Chinos (options for those in this post) then it should get the job done. Sizes 36 to 48 are in stock. But since this is a slim fit from Massimo Dutti, I'd consider sizing up from your regular size.
Bond Inspired Summer Shirts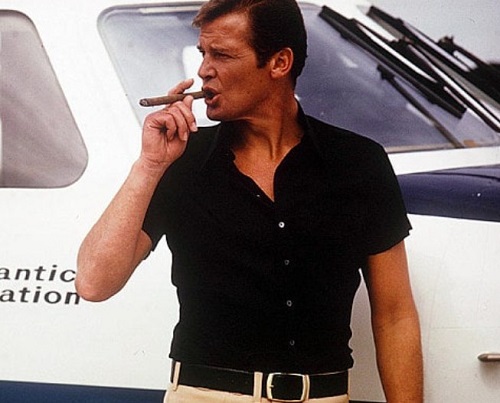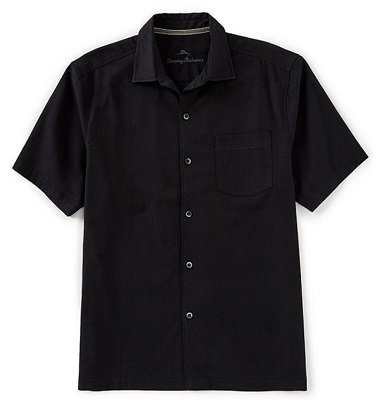 A little Roger Moore Live and Let Die style for the summer. This is basically the short sleeve version of Bond's No Time To Die Jamaica shirt. But unlike the 100% silk screen-used shirt, the fabric for this one is a 59% silk, 38% cotton, 3% spandex blend. Also remember that since this is a Tommy Bahama piece, you'll probably need to go down at least one size if you want Sir Roger's more fitted look. Dillard's has sizes small to 2XL in stock. If you're a size medium, 6pm.com has one shirt in stock on sale for $49.99.
And in more No Time To Die news: keep checking the Tommy Bahama website for the 100% silk long sleeve Catalina Shirt that Bond wears in the film. Random sizes have been showing up from time to time at the regular $115.00 price. For example, as I write this they have an XS and an XL in stock.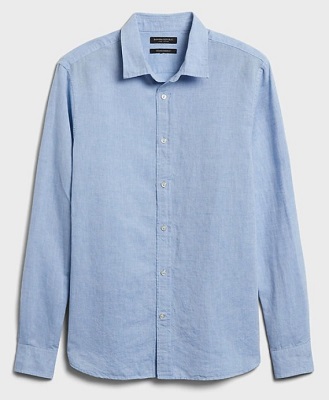 For whatever reason, a pale blue linen shirt without a chest pocket or button down collar is a little rare this season. So although I don't normally share alternatives from Banana Republic when they're still full price, I'll make an exception for their linen and cotton blend shirt. The styling and Cerulean Blue color make it a great option for Bond's Orlebar Brown linen shirt that he wore with the suede Matchless jacket (options for that in this post) on the train in SPECTRE. It also seems to be selling out fast. They're down to sizes medium to XL in the standard fit. And only sizes large and XXL are left in the slim fit. In other words, you could risk missing out if you wait for this one to go on sale.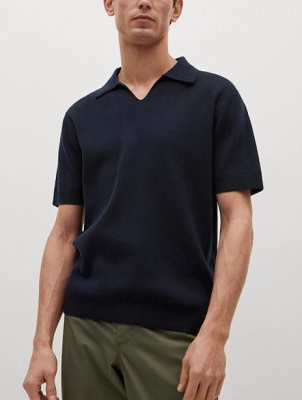 A great alternative for the Tom Ford SPECTRE polo suggested by our AJB007 friend Ron Berry. Aside from the other screen accurate details like rib knit cuffs and hem, this one really nails the placket-free design at the neck we see on the original. I'm not sure if this is made to be worn oversized, so I'd recommend checking the Mango size chart before ordering if you want that screen accurate fit. They have sizes small to XXL available. You can find more alternatives for the polo in this post.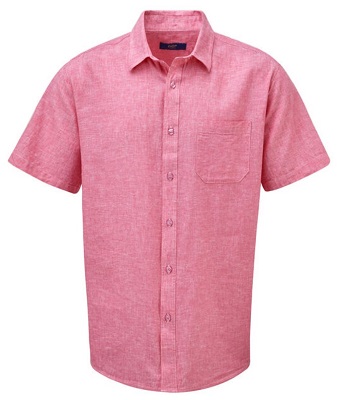 It wouldn't be a "Best Budget Style Finds" post without a Thunderball shirt! This time it's this linen and cotton blend alternative from Cotton Traders. The shirt is missing the camp collar design. But the color is a great shade of pink that doesn't scream "Look At Me!" when you're hanging around the pool. And that sale price is pretty hard to beat! Sizes Large to 3XL are in stock so you larger fellas might want to give it a look.
And a few things for the bottom half …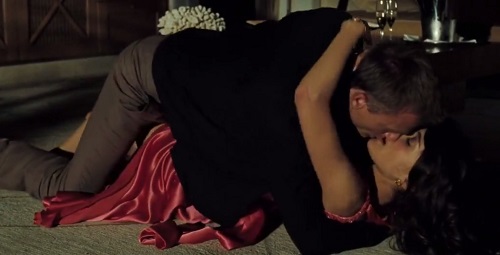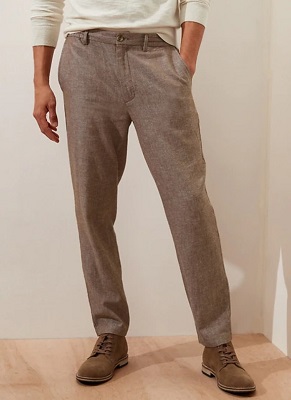 A 55% linen and 45% cotton alternative for Bond's Casino Royale Ted Baker trousers. Most linen pants go with a lighter, more natural beige color. So that darker Vincuna shade that comes close to the Mink of the screen used trousers is a nice find. And with their half-back elastic waist they should be plenty comfortable to wear for long hours of playing poker (or a quick roll around the floor with the one you love). Banana Republic Factory has sizes 28 to 38 in 30, 32 and 34 inseams in stock.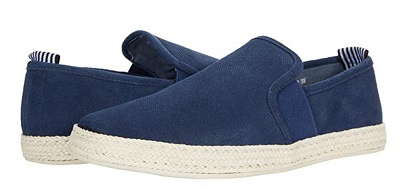 Sneakers, boat shoes and espadrilles are the essential Bond casual shoes of summer. And these Nino slip-ons make for a decent alternative for Roger Moore's briefly seen For Your Eyes Only footwear. As Matt Spaiser shows in his Bond Suits article on Moore's look in the film, Bond's espadrilles had a heel and a lighter colored mid-sole. Unlike most espadrilles that use a darker, natural colored jute sole, these ones from Stacy Adams are more of an off-white and a better match. Zappos has sizes 7 to 14 in stock.
Summer ain't quite here yet …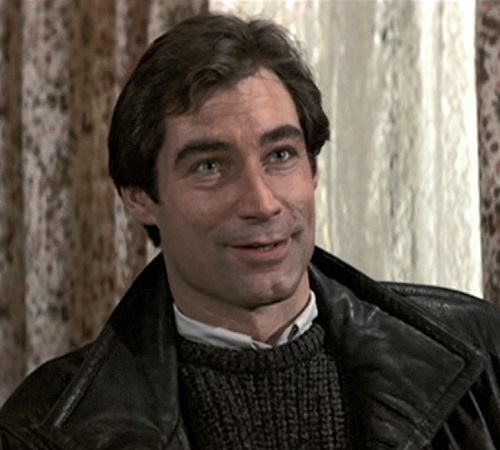 We all know the temperature is heating up and summer is coming on fast. But it's still not a bad idea to keep a few cool weather essentials handy just in case April and May throw a couple of surprises at us. Or you could think of these as investments for next fall.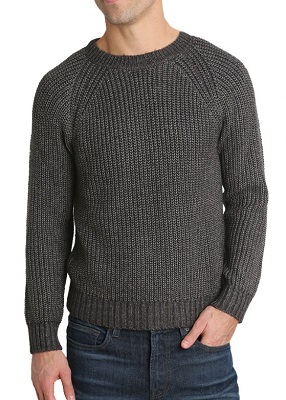 Jachs New York has been running a killer sale lately, with prices discounted up to 90%. Unfortunately, they don't have much in the way of Bond-style pieces. But now is a great time to pick up some solid staples at super affordable prices. For example, this sweater works as an alternative for Bond's The Living Daylights knitwear. It's a chunky rib knit made from a 76% cotton, 24% acrylic yarn and that dark marled charcoal would look great under a black leather jacket. The fact that the price is now under thirty bucks (down from the original $129!) makes it even more tempting. Jachs has sizes small to 2XL in stock.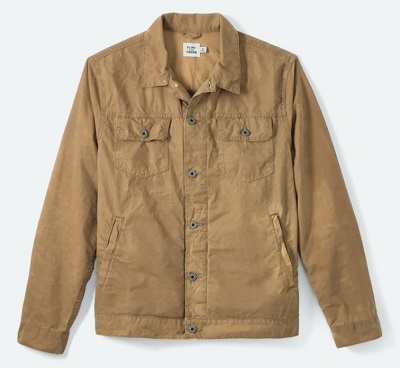 There aren't many jackets I would say are worthy alternatives for the Rogue Territory Supply Jacket Bond wears in No Time To Die. But this is one of them. Cut, sewn and finished in Los Angeles from a light weight 6oz waxed cotton canvas from British mill Millerain, the Flint and Tinder design is more of a traditional trucker than the Supply Jacket. But it definitely has the same rugged style and will certainly look the part when you throw it on over a white t-shirt. Not to mention it's about $120 less expensive. This is a yearly favorite with workwear fans and currently has 4.4 stars out of five after 52 reviews. So I have no problem recommending it. Huckberry has sizes XS to XXL in stock.
A few odds and ends
This is a fun one! Watch company UNDONE has been in the market for a few years now. And they've generated a lot of interest with their "custom design your own watch" business model. Granted, you can't customize everything. But they offer enough options to create a decent affordable alternative for Bond's SPECTRE Omega. The specs are pretty good as well. The movement is Seiko's NH35A automatic (you can choose between a black or white date background color) housed in a 316L stainless steel case and topped with a Lexan polycarbonate crystal. At 40mm, the watch is a good size for most wrists. Plus the offer plenty of strap options, from NATOs to steel bracelets to leather. The final product also gets good reviews around the internet (check out some articles here, here and here). So it's definitely more than just a gimmick. Visit their site just to play around with their customizer tool!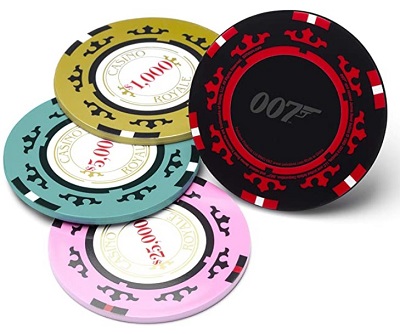 I saw a version of these on the Instagram account 007bondmoments and thought to myself, "That is an awesome idea!". They're pretty much exactly what I want to stop my Martini or Macallan from creating drink rings on my wooden coffee table. I'll definitely be sharing them again when we update our posts on Bond's interior decorating style!
The Allen Edmonds Anniversary Sale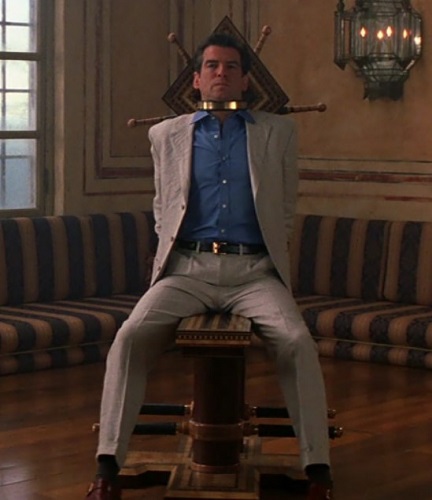 Most people know Allen Edmonds for their traditionally styled, made in the U.S.A., Goodyear welted shoes that normally retail for about $400 and up. But they also make some very nice clothing, partnering with heritage focused brands like Cockpit USA, Golden Bear and Civilian Aire for select white labeled pieces. And their Anniversary Sale is one of the best times to get better acquainted with the company's offerings. Here are a few Bond-style highlights.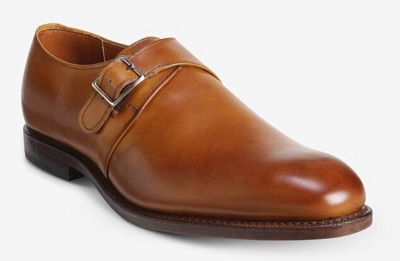 A sold alternative for the brown single monk strap shoes (probably Church's?) Bond wears in The World is Not Enough. As with most of Allen Edmonds' more traditional designs, it's built with a 360 degree welt construction and premium European leather for the uppers. The black version would make a great alternative for the Church's Presley Brosnan also wears in the film. Sizes 6.5 to 14 are available.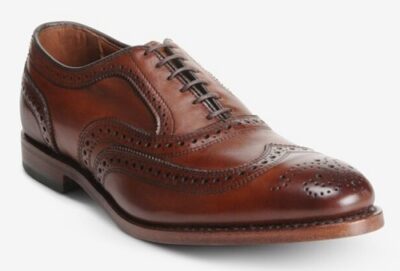 Another alternative for a Brosnan Bond shoe, this time the Church's Chetwynd from Goldeneye. That wingtip oxford style is getting harder to find these days. So getting a high quality pair that comes very close to the original's design (6 pairs of eyelets!) for under $300 is a bit of a score. Since this is one of Allen Edmonds' signature models, there are plenty of sizes available in widths from 4A to EEE.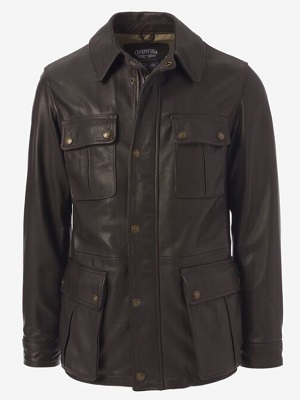 Even on sale, this thing ain't cheap! But it really captures the rugged luxury of Bond's leather jacket from the Tomorrow Never Dies PTS. Crafted in the U.S.A. by Cockpit USA for Allen Edmonds, it features a premium deer tanned cowhide leather outer, a two way zipper and brass snaps on the placket, pockets, hem and cuffs. This one isn't insulated, so it should be perfect for a cool spring evening. Definitely an heirloom piece of outerwear. They're down to sizes medium and large at the time of writing.
Know of any alternatives we should feature in our next Best Budget Style Finds post? Or do you have another option for this post? Tell us about it in the comments! If you'd like to see our previous Best Budget Style Finds posts, you just need to click here. And you can always visit our Facebook page, Instagram account and Pinterest Boards for more Bond, Craig and McQueen style advice and inspiration.