Best Budget Style Finds October 24th
Welcome to our Best Budget Style Finds for October 24th! This is where we share some of the great alternatives for Bond (or Craig or McQueen) style that either slipped through the cracks when I was writing the original dedicated posts or deserve a special mention. Sometimes the posts will be short. Sometimes there will be a ton of new options. A lot will depend on what we, as a community, find and share. So if you have any suggestions, let us know in the comments. On to the alternatives!
Denim Heads Rejoice!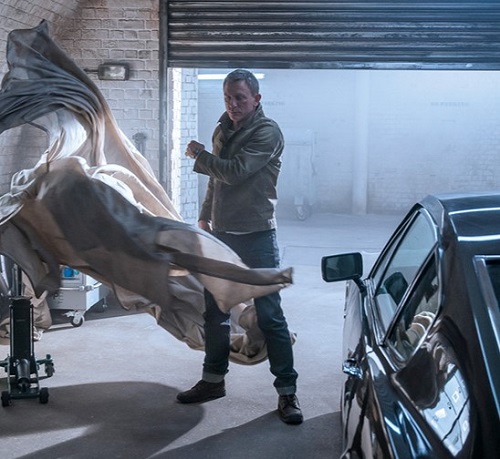 Thanks to some amazing detective work by AJB007 forum members JTullock23 and MrE (with some credit also going to Mattia De Varti on Instagram), we now know that Bond's "Garage Jeans" come from Canadian denim brand Naked & Famous. What's still up for debate is the exact model and cut. Most people (including myself) think the ones that come closest are their 11oz Stretch Selvedge Jeans in Indigo in the Weird Guy cut. However, it's important to remember that the jeans Bond wears in the film are from the Naked & Famous 2018/2019 collection. So finding an exact match in their current lineup that has the same fabric, thread color, leather patch placement and details (like the selvedge edge coin pocket) is going to be extremely difficult.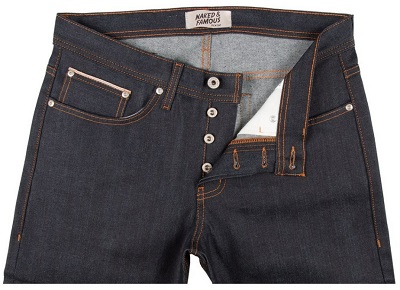 And here's the most recent Naked & Famous model that we feel comes closest to what Bond wears. The best price I could find (with a decent selection of sizes) was on Garmentory, which I've linked to above. But Milworks also has a inventory, priced at $177.00. And if you happen to be a size 30, there's a pair for sale at Franklin and Poe for $116.20. If you're not in a rush, you can also wait for a restock at Tate + Yoko (the official Naked & Famous online dealer). Or if you're in the UK, keep checking Stuarts of London.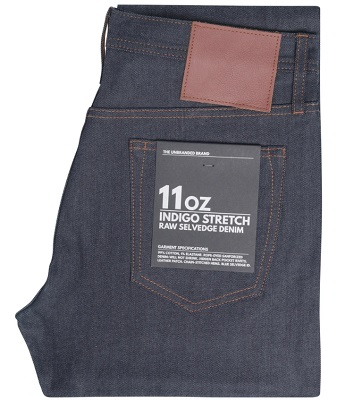 A great alternative for those you looking to save a few bucks, suggested by AJB007 forum member MrE. Unbranded Brand is actually a more affordable offshoot of Naked & Famous. So the two brands share many of the same design characteristics. Aside from the blank leather patch (which some of you may prefer to the classic Naked & Famous design), the UB222 is missing the selvedge coin edge pocket. If you're okay with that, then you'll find the denim, fit and other details to be very close. I've linked to Amazon above. But you can also order them directly from the Unbranded website.
And if you'd like to learn more about selvedge denim (and some other jean brands), check out our Beginners Guide!
Some Quantum of Solace Style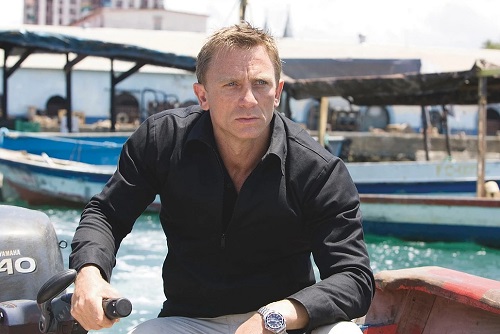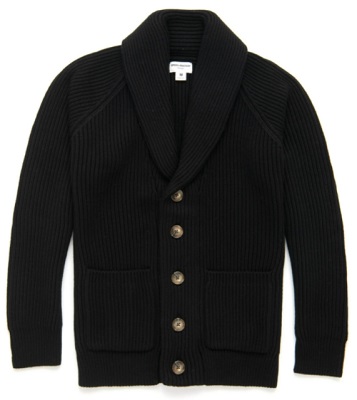 They're back in stock! And they're selling fast! The thick and chunky 100% Merino wool cardigan is currently up for pre-order, with an expected shipping date of October 27th. But you really need to act fast if you want one!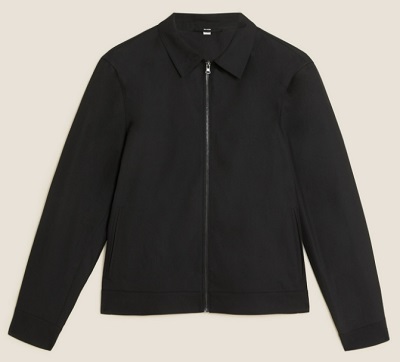 An awesome alternative for Bond's Haiti Jacket, suggested by our AJB07 forum friend Garyorange. Using a 69% polyester, 29% viscose and 2% elastane fabric for the shell, the jacket has some stretch for comfort and some key details that make it a great match for the original Y-3, including the button cuffs and waist tab adjusters. Sizes medium to 2XL are available on the Marks & Spencer website.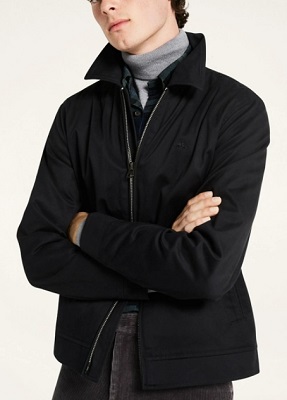 And a similarly solid alternative for the Y-3 from Brooks Brothers. This one seems to be cut a little longer than the Marks & Spencer option. So it might be a better choice for you taller fellows? The shell fabric is 98% cotton, 2% spandex. So again we're getting some stretch for comfort, but I wouldn't expect any water resistance. And it has shirt-style button cuffs and waist tab adjusters. You'll find sizes small to XXL on the Brooks Brothers website.
And some bonus knitwear …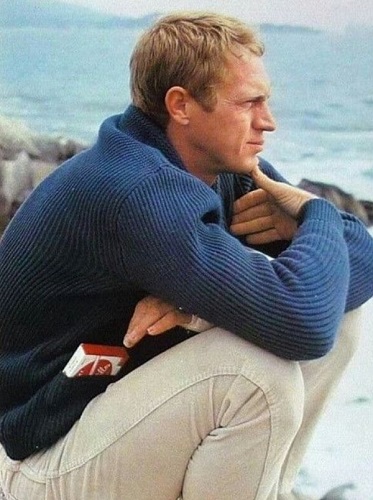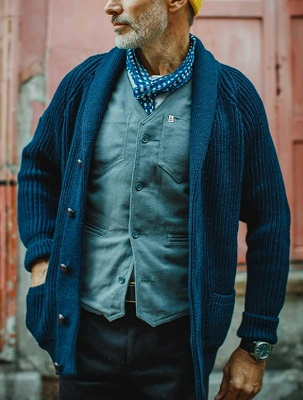 We just published our update on alternatives for the classic Steve McQueen blue shawl collar cardigan. But here's another option that definitely deserves a look. Made in Britain using a heavy gauge knit, it's finished with hand-made leather buttons and Italian calfskin leather elbow patches. It's about as classic a design as you can get and will work well with both workwear and classic menswear inspired fits. &Sons has sizes medium to XL in stock.
Suede Jacket Season is upon us!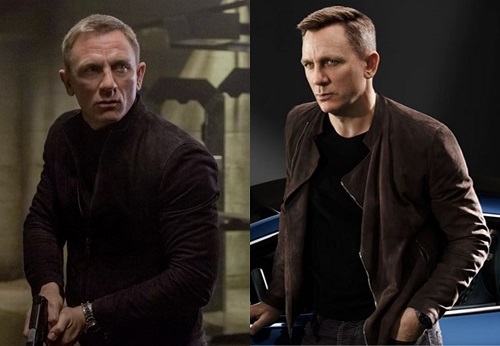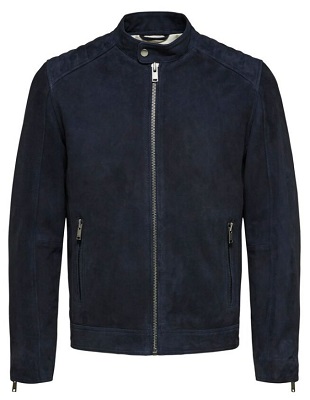 A good match for Bond's SPECTRE suede jacket at a relatively affordable price. Unlike the cleaner design of the original John Varvatos, this one has the quilted padding along the shoulders and the throat latch to give it more of a moto-jacket look. But it certainly has the right vibe. And considering that the latest iteration of the jacket from Varvatos retails for $1330.00, the Selected is definitely the more budget friendly option!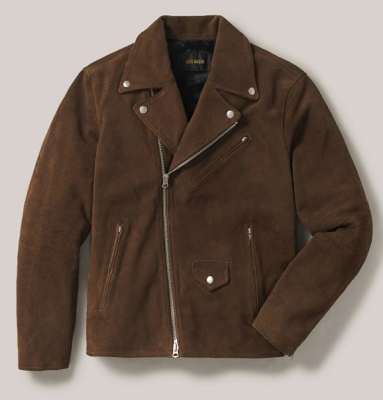 Even though I'm very happy with the suede jacket I ended up buying, I still like to keep an eye out for double riders that have that Brunello Cucinelli vibe. This option from Buck Mason is a little more structured and has more exposed hardware than the version Craig often wears. But they haven't gone overboard with it and the look is still relatively clean. And the mid-weight sueded cowhide should build up plenty of character with time and wear. They have sizes XS to XXL in stock on their website.
A Few Odds and Ends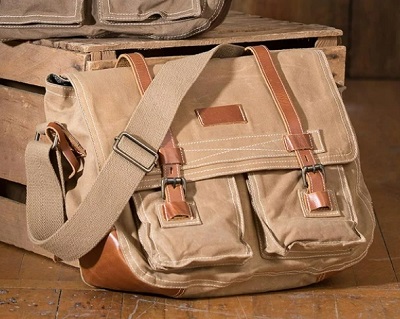 One of the better alternatives I seen for Craig's favorite Belstaff messenger bag (more about that in this post). Here we're getting a double canvas construction with a padded interior laptop sleeve, Italian leather trim and brass hardware. YaYa & Co is also a company committed to best social and environmental practices, and is currently planting trees in the Amazon Rainforest for every purchase made.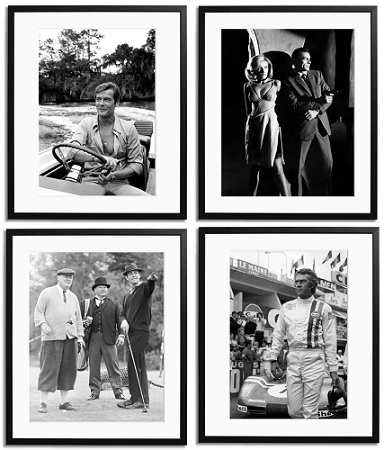 Need some Bond (or McQueen or Newman or multiple other style icons) for your personal space? Benson & Clegg are offering a great curated, limited edition collection of classic images from Sonic Editions that will work perfectly! They're available in sizes from 14 X 11 up to 24 X 30 in 3 different framing options.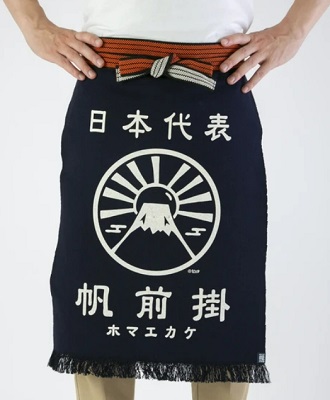 A big shoutout to Instagram account The Bond Armory for sharing this (at least that's where I first saw it). Here's the apron Q wears during the scenes set in his apartment in No Time To Die. And at $55, it's one of the more affordable "Bond-collectibles" we can get, while also being very practical and, imho, pretty darn cool!
Know of any alternatives we should feature in our next Best Budget Style Finds post? Or do you have another option for this post? Tell us about it in the comments! If you'd like to see our previous Best Budget Style Finds posts, you just need to click here. And you can always visit our Facebook page, Instagram account and Pinterest Boards for more Bond, Craig and McQueen style advice and inspiration.