Father's Day Gift Guide for the Bond Fan
Welcome to our Father's Day Gift Guide for the Bond Fan for 2021! This year we're going a more traditional route with suggestions for classic gifts the 007 loving dad in your life would appreciate. The focus is on things he can enjoy from home (a place many of us are all too familiar with after the last year or so). But we've also put some thought into how carefully selected physical possessions can both improve our mental health and help us create stronger connections with our families. Let's get to it!
Something to wear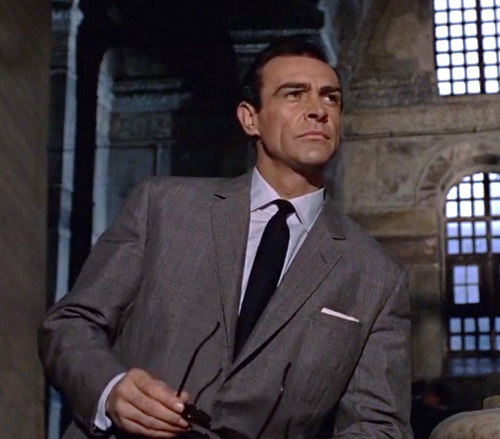 Ties and socks for Father's Day are cliché. But that doesn't mean the right tie and socks don't still make great gifts. It's pretty clear that in today's "business casual" and work-from-home environment, neckwear isn't getting the love it has in the past. But I would argue that's an even better reason to own a few great options. When an event does call for a tie, you want one that symbolizes timeless style and will work with almost anything. Which brings us to the navy grenadine. Almost every Bond fan knows it was a favorite in the early films. The "all business" dark solid color is balanced by the intricate weave of the fabric to create a tie that makes a quiet statement perfect for 007's style. And it can work equally well for the dad in your life.
As for the socks, what can I say? I'm sucker for those small, playful touches that express my enjoyment of Bond but only a few will notice.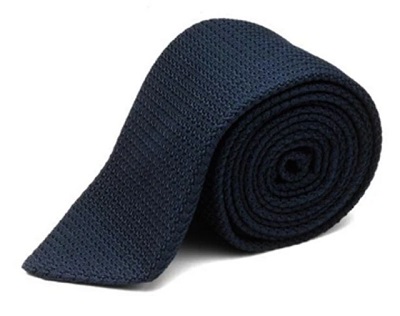 Connery's grenadine ties were created by the iconic British tailoring house Turnbull & Asser. Sadly, they don't seem to be offering one this season (although one of their ties from the Brosnan Bond era would also make a great gift!). Lucky for us Bond-obsessed dads, Mason & Sons have a version available under their Anthony Sinclair label. At 2.75″/7cm, it's a nice width for most medium sized men.
If you're a larger gentleman, or prefer wearing jackets with wider lapels, then I would recommend going with a tie with a wider blade. The Akalasu Navy Grenadine Tie ($80.00/£58.00) is one of my favorites. It's very reasonably priced and the 3.25″ blade will work great for those needing a little extra width. The only thing to note is they use grenadine with a garza fina weave. Connery wore garza grossa, which has more texture. But the garza fina does look a little more refined in my opinion.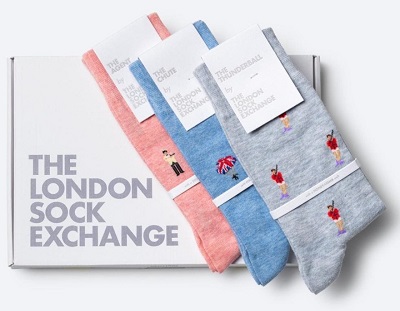 Fun socks alert! Bond Suits has a great review on the quality and detail of each style. But I really like the way London Sock Exchange has kept the patterns small and the Bond iconography low key. No big "007" emblazoned around your ankles. Instead, we get subtle nods to some classic Bond moments that keep things classy but playful.
I've linked to the "Agent" collection above, mainly because the lighter colors are more summery. But you can also get the "Double-O" collection, which uses darker greens, greys and blues, for the same price. Or you can buy separate pairs of any of the socks for $15.00/£10.00.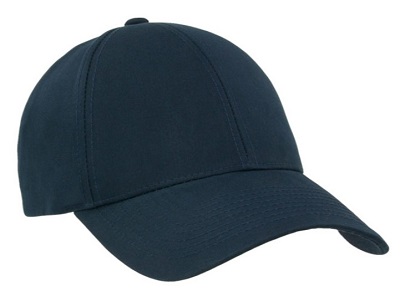 I still don't know the maker of that ball cap Bond's wearing while sailing in No Time To Die. But Varsity Headwear makes some very nice hats and this particular model comes pretty close in terms of color and design. They've used a high quality Swiss Ventile fabric which goes through a process that adds water resistance to the 100% organic cotton material while maintaining breathability. And it has a very cool adjustment system at the back. It's also available in medium (56.5 to 58.5 cm) and large sizes (58.5 to 60.5 cm), so guys with smaller and bigger noggins can get the fit they need.
I bought one of this for myself, and if you're in-between sizes I'd suggest you go down. Not so much because of the circumference (the adjustment system helps fine tune that), but because of the height of the crown. This is a tall cap with a fair amount of volume. It also has a semi-rigid panel across the front so the cap keeps it shape. For reference, my head measures almost 60cm, so I initially ordered a large but found it too big overall. The size medium, with the back strap maxed out, fits me almost perfectly. It's expensive, but it's quickly become my go-to headwear.
For the Bookshelf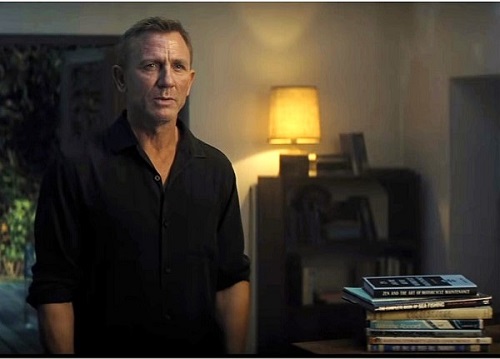 Like many us, my eyes are glued to one screen or another for way too many hours out of the day. Sitting with a nice drink and a good book is a great tactile reminder that we all need some time to slow down and decompress. I can't speak for everyone, but just the act of physically turning the pages relaxes me. And it's amazing how much clearer your thinking becomes when you're reading words on paper without the distraction of flashing ads and the glare of blue light shining back at you. So consider a book to be a two-for-one kind of gift: it helps expand the mind while providing a little piece of mind.
For more suggestions for books dad might enjoy, take a look at our posts on James Bond's Jamaica House from No Time To Die and his London apartment from SPECTRE.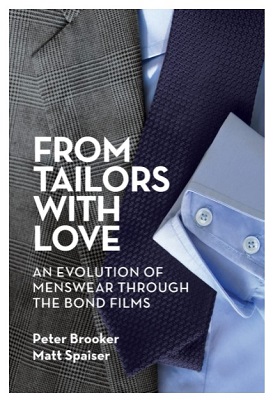 I would estimate 99.9% of the Bond-style fans out there already know about this book. And for good reason. Matt Spaiser of Bond Suits and Peter Brooker of From Tailors With Love have crafted an engaging and informative tale that weaves together the history of Savile Row, the science of tailoring and the art of costume design to record the sartorial journey of our favorite double-O, from the pages of Fleming's novels to the modern Craig-era. I'm up to the Moore-era and it's got me totally hooked. If the father in your life doesn't have a copy, order one now!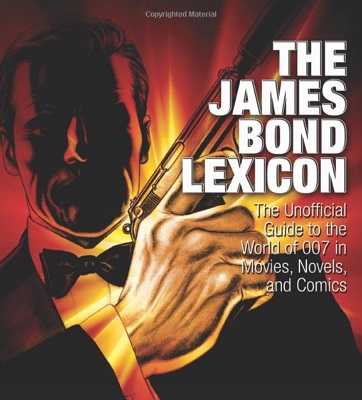 Alan and Gillian Porter run the very informative James Bond Lexicon website and Instagram account. Their new book is basically a dictionary on all things Bond, with over 5,000 entries covering everything from the weapons to the women to the cars from the novels, films, comics and video games. I haven't gotten my hands on a copy yet. But so far all reports indicate it will be an invaluable resource for fans of 007.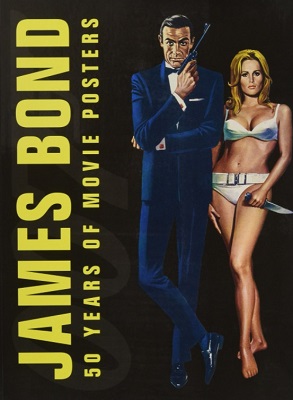 One of my favorite books when I just want to turn off my brain for an hour. There's really not a lot to read. But boy, is there a LOT to look at. The 300 plus pages are filled with posters and other promotional artwork from around the world for every Bond film from Dr. No to Skyfall (with a two page teaser for SPECTRE tacked on at the end). There's fun to had in seeing how the movie titles have been translated in different languages. But it's also fascinating to see how the selling of the Bond image has evolved over the decades.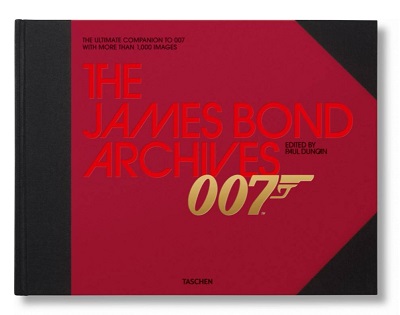 If I could only keep one Bond book, this would be it. The massive 624 page, 8 lbs tome is packed with photos, artwork, interviews and behind the scenes stories (presented in extremely small type), covering the entire history of the franchise up to SPECTRE. I've linked to the older edition of the book, which is now priced at a reasonable $70. But if the dad in your life is patient (and you don't mind paying an extra $130), the new edition, which includes No Time To Die, is now available for pre-order for $200.00, with delivery expected in October.
Some Fun and Games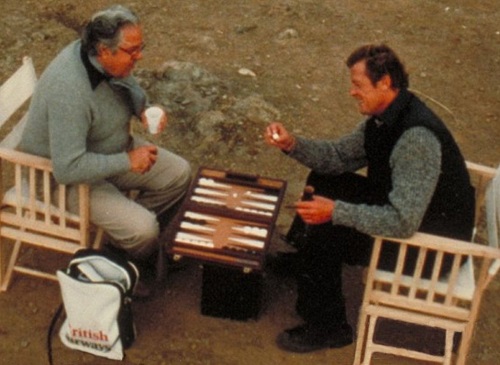 A big part of being a father is spending quality time with the family. And, if we're being honest, that can often be a challenge. Many of us know the feeling of having too many responsibilities and not enough hours in the day. And when we do manage to carve out some precious time we're also faced with the task of finding an activity that will appeal to everyone. Suddenly something that's supposed to be "fun" turns into another job we need to do and "family night" becomes another block scheduled on our calendars, an event that requires planning and coordination.
It doesn't have to be that way. Quality time really can be something as simple as a conversation with our sons and daughters over a board game. Or sharing some laughs while we work together on some difficult but inconsequential minor project. Even making breakfast together on Sunday morning can be quality time if everyone is engaged. One thing that's helped me is having activities close at hand that I know both my son and myself enjoy. And having a few of them on the go at the same time. Don't feel like building a puzzle tonight? Let's get in a couple of games of backgammon. Getting bored with backgammon? Let's try and learn Go together. Personally, I'm trying very hard to shift away from treating "Family Time" as some Big Thing that needs to get done and instead focusing on just recognizing and grabbing those precious moments whenever I can.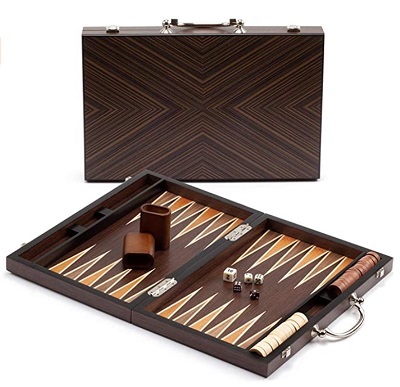 Those photos of Roger Moore and Cubby Broccoli playing backgammon always bring a smile to my face. And, at least in my experience, it's a great game for all ages. It's easy to learn, blends equal parts chance and skill, and a best-out-of-3 challenge can be wrapped up in an hour. I taught my son to play when he was six, and it worked perfectly as an introduction to strategic thinking. Now, 5 years later, he can actually give me a run for my money. Since it's a game that can be enjoyed for a lifetime, it's worth investing in a nice set. This wooden one from GSE looks durable enough to last a while and handsome enough to sit out in view of any guests. I couldn't find it on Amazon UK, But this Mahogany set for £110.00 also looks good.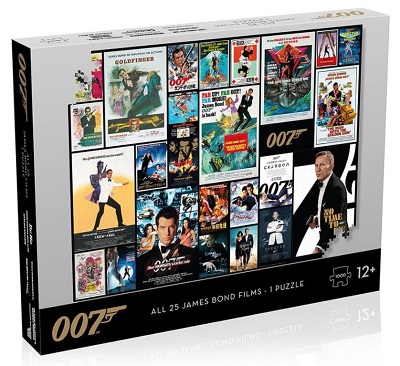 I think it's safe to say this is a "project" puzzle. If I'm being honest, the thought of organizing and slotting together 1000 pieces in one go gives me a mild panic attack. But sitting with the family for a series of 30 or 40 minute sessions, each of us working on a corner here, a part of the border there, arguing over who gets to reassemble the impossibly groovy image of George Lazenby ski jumping in a tuxedo? That sounds like fun!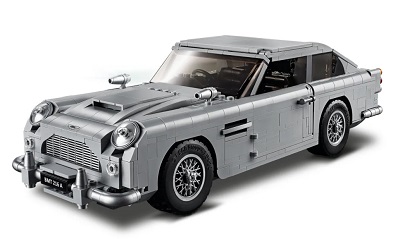 I understand some of the criticism that's been leveled at this build. The iconic DB5 design is all about the curves. And Lego has always struggled with curves. But I have to give them credit for trying. And for making a real effort to incorporate some the classic features like the ejector seat, rotating license plate and tire scythes. The recommended age on the box may be 16+. However, I have no doubt that with a little patience and some positive communication, this would a great project for dad and the kids to tackle together. The end result may not accurately capture the flowing, graceful lines of Bond's Aston Martin. But think about how they're going to feel when the 1295th piece is finally snapped into place!
Poker Night Essentials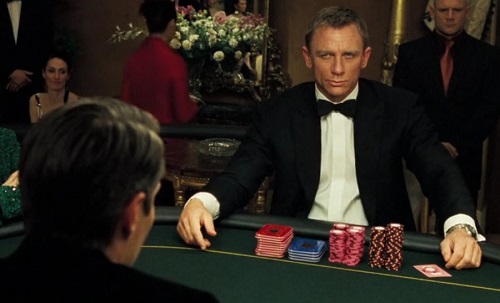 One of the greatest gifts you can give a father is companionship. And I'm not talking about more "family time" here. Companionship in this context means joining together with people his own age to do something fun. It's no secret that many men find it difficult to make friends and stay connected with them, especially as we get older (this article from Men's Health does a good job of explaining why and the affect it has on mental well being). Planning a surprise poker night for the dad in your life and his buddies is one way you can help. We even put together a post on organizing a Bond-inspired poker night with some suggestion to get you started. But, in the end, this is less about the actual game and more about giving him the space to create some fun shared experiences with other adults. Dad may deny he needs it. But he'll probably really enjoy it.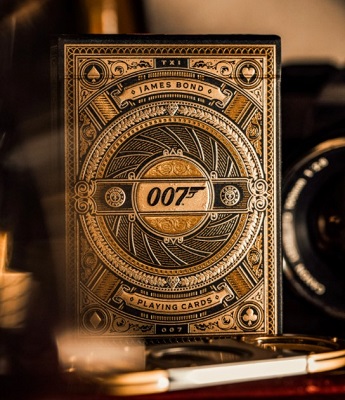 I've spent more hours than I can count playing card games with my 11 year old son over the last year. And I've loved every minute of it. But a deck of these beauties would have made those games even better. I have no idea if there's such a thing as "playing card porn". But if there is, the product shots on the theory11 website would definitely qualify. And they only cost $9.95!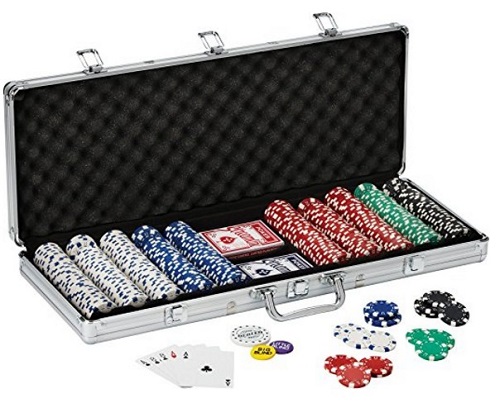 The actual design of the poker chips can be a very personal choice. But one thing is certain: clay beats plastic every time. These chips from Fat Cat have one advantage over some other clay sets. They don't have a specific value denomination on them, which makes them more versatile when you're playing for different stakes. You can also take a look at sets from Da Vinci for $69.95 or JP Commerce for $99.99. For those of you in the UK, this 200 piece set from Da Vinci costs £64.14 and comes in a nice mahogany case that should impress his friends.
Something for the Bar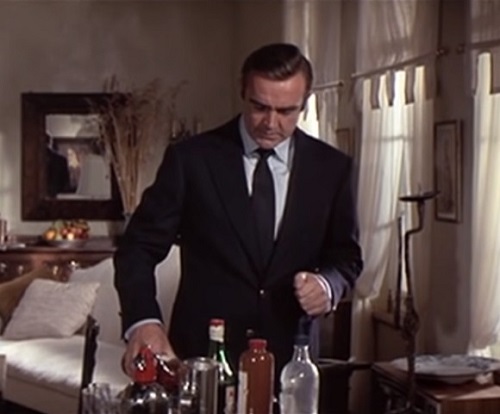 For a lot of dads (especially if they're Bond fans), the home bar set-up is a sacred area. Maybe we don't all have room for a workshop in the garage. But we can always find a corner of the living room to stock with shiny tools and bottles with exotic labels. It's that space where we can play and create something with our hands, an opportunity to engage in a ritual. That may sound like an overly dramatic way to describe something as simple as mixing a drink. However, it's the appreciation of little things like this that really make life enjoyable.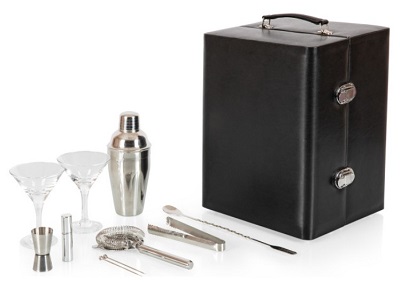 When I started setting up my first home bar, Bond was a serious source of inspiration. So of course the first things I purchased were a stainless steel shaker and a nice martini glass. Chances are the dad in your life already has them as well. And while an upgrade for either (or both) of those items would be a great gift, something fun like this portable martini set would be even more fun. The kit includes everything you need to mix up a couple of Bond's favorite cocktail, with a fully insulated compartment with space for two bottles (he may need to carry the Lillet separately).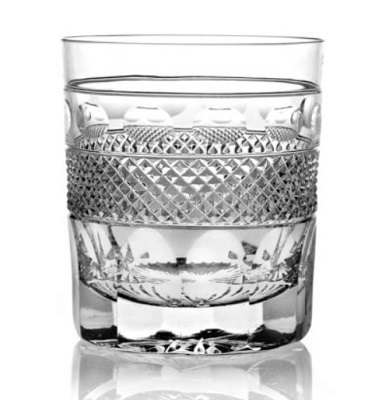 It's hand crafted in England, it's a beautiful and complex design, and it's what Bond used to throw back some whisky in Casino Royale. When dad sits down for some quiet time with a good book and a drink, sipping his favorite single malt from a Grasmere Tumbler will only add to his enjoyment.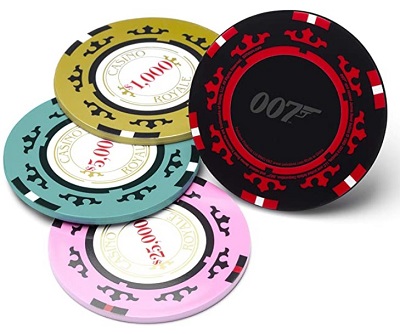 I saw a version of these on the Instagram account 007bondmoments and thought to myself, "That is an awesome idea!". They're pretty much exactly what I want to stop my Martini or Macallan from creating drink rings on the wooden coffee table. So they're on my personal Father's Day wish list. Finger's crossed!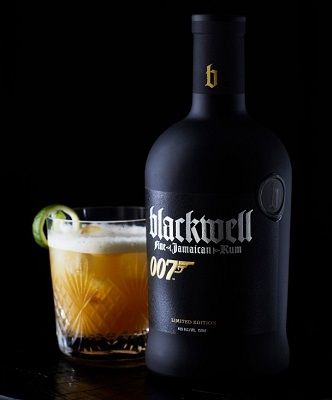 Most Bond fans have seen this distinctive black bottle in more than few Instagram posts. And while I haven't tried it myself, it's been getting some great reviews (and not only because it has 007 on the label). Chris Blackwell is both the creator of Blackwell Rum and the current owner of Goldeneye, Ian Fleming's famous residence in Jamaica. Plus Craig's Bond keeps a bottle of Blackwell (with a different label) in his new Jamaica home. So the Bond connections run deep and it would undoubtedly be a welcome addition to any fan's liquor cabinet.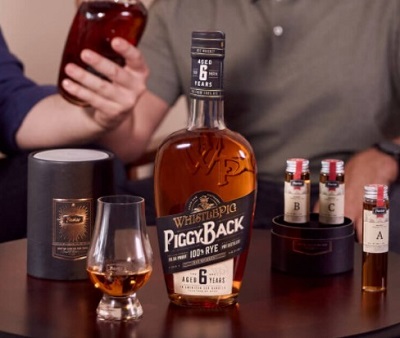 Experimenting with new liquor can be a risky (and expensive) undertaking. Nobody wants to spend $50 on a bottle just to find out you don't like what's inside. Enter the subscription service. Basically, you sign dad up for 6 months or a year, choose a theme (whisky, cognac, bourbon, rum) or create a custom profile, and a short time later he'll receive a box with three samples of premium spirits. And a new box with new samples will arrive about every three months.
There are a lot of subscription services out there. But Flaviar has received great reviews from Forbes, Esquire and Whisky Advocate. Plus their annual package includes 4 bottles of premium spirits in addition to what's in the box. So if dad really enjoys a particular sample, he can easily stock up on it. Flaviar is also running a Father's Day promotion that includes a bottle of 6 year old WhistlePig PiggyBack Rye. Long story short, this is the type of Father's Day gift that can keep giving all year.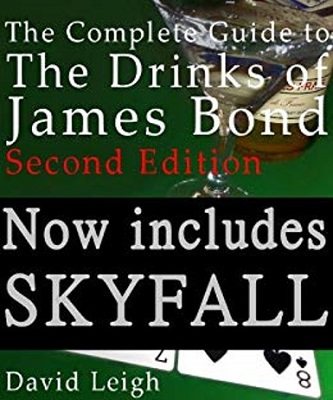 Written by our friend David Leigh (who also hosts The James Bond Dossier and wrote an article for us on Bond summer drinks), this guide covers pretty much everything you need to know to enjoy some 007 inspired cocktails at home. Sure, Craig's Bond was a Macallan-man when he was relaxing on his own couch. But it can also be fun to mix up something a little different now and again.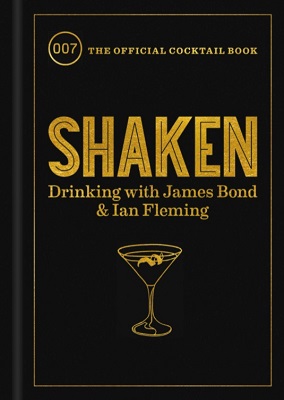 And this is the officially licensed Bond cocktail book. Shaken includes many of the classic 007 recipes, plus some new Bond-inspired drinks created by the London based bar Swift and excerpts from Fleming's writings on alcohol.
The Gift of the Bond Lifestyle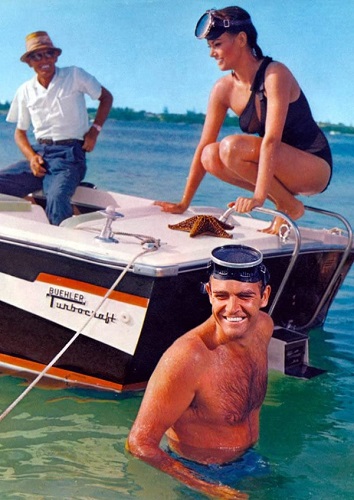 Our first post on Father's Day Gifts for the Bond Fan (published in 2016) went deep into why a Bond Experience is the perfect way to say, "Thank You!" to the dad in your life. In short, the not so well kept secret at the heart of your Bond fan's love of 007 is this: he doesn't just want to dress like Bond; he wants to live like Bond. We don't need to get into the psychology behind that here. Suffice it to say that for the typical fan, the glamour and excitement of Bond's lifestyle have just as much appeal as what he's wearing. It's not only about 007's clothes, it's equally about the adventures he has when he's wearing them.
When we talk about gifting a "Bond experience", it doesn't have to be anything complicated or even exotic. It's really just a chance to add some spice to life, an opportunity to learn a new skill (or improve his existing skills), a mini-adventure that's both fun and challenging. I think that first post still contains a lot of useful information, so I'll just update some links here for the type of experiences I think a Bond fan would enjoy. You can contact any of the organizations below and they'll point you in the right direction to start your planning.
Scuba Diving: PADI
Rock Climbing: REI or The American Alpine Club
Sailing: The American Sailing Association
Wine Tasting: The American Wine Society
Have any ideas for what you'd add to our Father's Day Gift Guide for the Bond fan? The comments are open below! You can also visit our Facebook page, Instagram account, Twitter account and Pinterest Boards for more James Bond style advice and inspiration!