The Style Icon Inspired Winter Wardrobe
Welcome to our look at the Style Icon inspired winter wardrobe! In this post, we'll be looking at alternatives for the jackets, coats, sweaters, boots and sunglasses worn by the menswear greats, past and present, to help us add a little extra style to our cold weather fits. The focus here is definitely on the more casual and rugged. So lots of heavy wool, thick knits and full grain leather. But we've also added some pieces with a distinctive 1960s and 1970s vibe. Just so things don't get too conservative!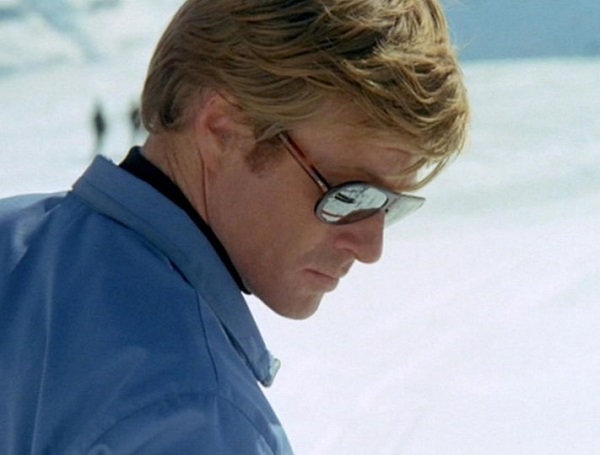 There is a LOT to cover here. But before we get started, there's one thing to mention. As a fan of Bond and McQueen style you probably already have some clothing in your closet to help capture that iconic winter style. Here's a short list of key pieces you can use to get the look (the links go to the different Iconic Alternatives posts with options for each):
Any of the above pieces could be easily combined with the jackets, sweaters and boots we'll discuss below. The idea is to help you expand your wardrobe by adding versatile new elements. We're not trying to trap ourselves into looking like a tele-skiier from the 1930s. On that note, let's get the show on the road!
The Buffalo Check Inspired Coat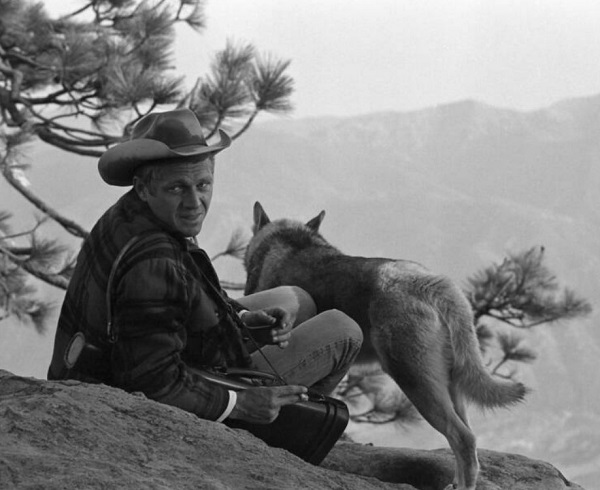 There are two stories about the origin of Buffalo Check. The first says the pattern was brought to North America in the mid-1800s by Scotsman 'Jock' McCluskey, a bounty hunter, goldminer and decendent of the famous Rob Roy. McCluskey started trading wool blankets made from his ancestral clan tartan with Native Americans. The blankets eventually found their way to U.S. Army outposts and from there to the general population. The second story is a little less romantic. According to that one, Buffalo Check was invented by John Rich, the founder of Woolrich. He started selling shirts in the classic red and black pattern in 1850. And since he also happened to own a herd of buffalo, the tartan got a new nickname.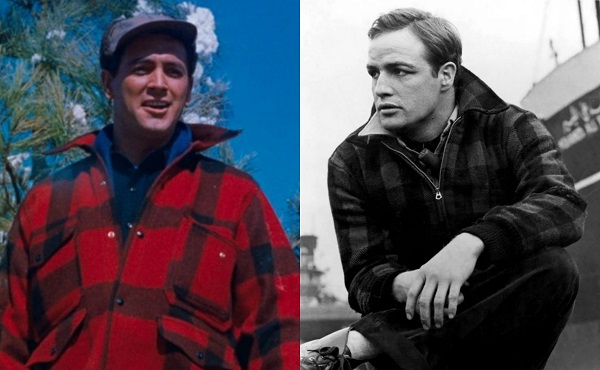 Whatever the true story, there's no denying that Buffalo Plaid has been a key part men's style for over 150 years. It's a pattern that immediately conjures up images of rugged men in the outdoors engaged all manner of physical activity. And as vintage workwear has exerted more influence over the last decade, it's being used by more and more fashion houses and rejuvenating once staid heritage American brands like Woolrich, Pendleton and Filson.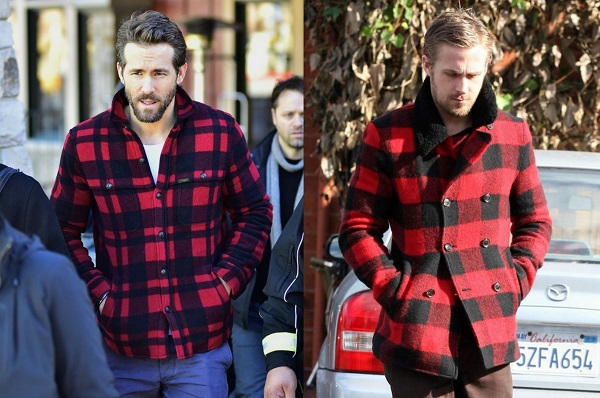 If you'd like to learn more about the history of Buffalo Check, this article from The Scottish Tartans Authority provides a good overview.
Want some of that Deadpool-style Buffalo Check action? Here's your coat! The 100% polyester material and faux-shearling lining and trim aren't exactly the best quality. But the outdoorsy rancher aesthetic should fit with most workwear inspired looks.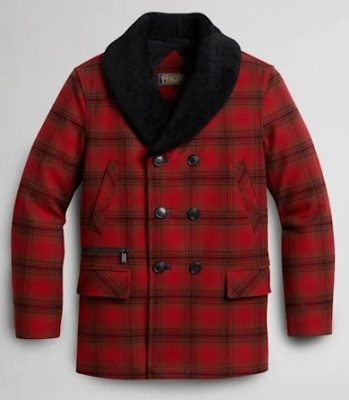 Pendleton does a great job combining the rugged tartan with a more sophisticated design. The 60% wool, 30% polyester, 10% rayon material will wear well. And the genuine shearling collar and leather trim add just the right amount of luxury. It's a bold but versatile coat that should be easy to dress up or down. The link above goes directly to the Pendleton website. But Nordstrom also has sizes medium and XL on sale for $217.75.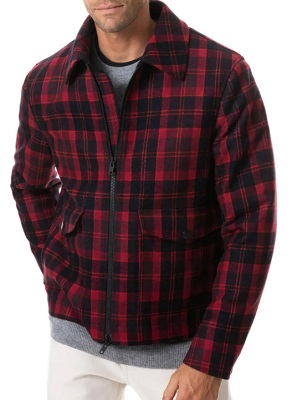 Is Brando in On the Waterfront your inspiration? This jacket from New Zealand brand Rodd & Gunn will give you the look you want. The 70% wool and 30% polyamide outer fabric is backed up with a warm 3M Thinsulate insulation to deliver the warmth we need on a brisk winter's day. You'll find sizes XS to XXL on sale at Nordstrom Rack.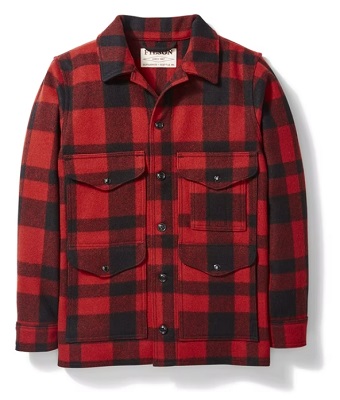 The iconic Buffalo Check jacket. The design of the Cruiser is over 100 years old. And Filson still uses the same heavyweight 24oz Mackinaw wool from Pendleton and makes the coat in their U.S. factory. With a price close to five hundred bucks, it's definitely an investment. But it'll last for decades.
Also Try:
The Cowichan Inspired Cardigan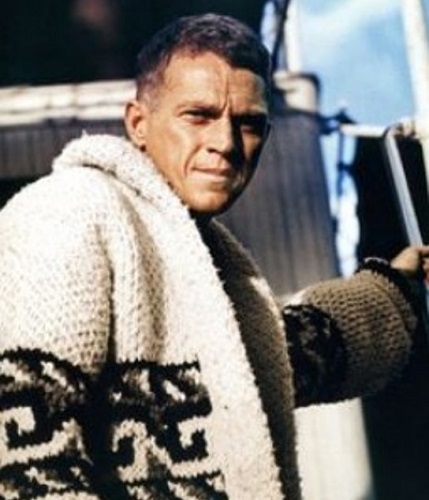 The Cowichan sweater has a rich history in Canada. It has also often been at the forefront in the struggle to preserve and protect Native Canadian culture. The unique style was born when Scottish ex-pat Jeremina Colvin introduced sheep wool to the Coast Salish people living in the Cowichan Valley on southern Vancouver Island, British Columbia in the 1850s. The First Nation band already had a long tradition of weaving with dog hair, goat wool and plant fibers to make blankets. But European knitting techniques and the new material allowed them to expand their range. Soon they were producing rugged sweaters that could stand up to the harsh coastal weather of their homeland. The integration of traditional First Nation motiffs into the patterns soon followed.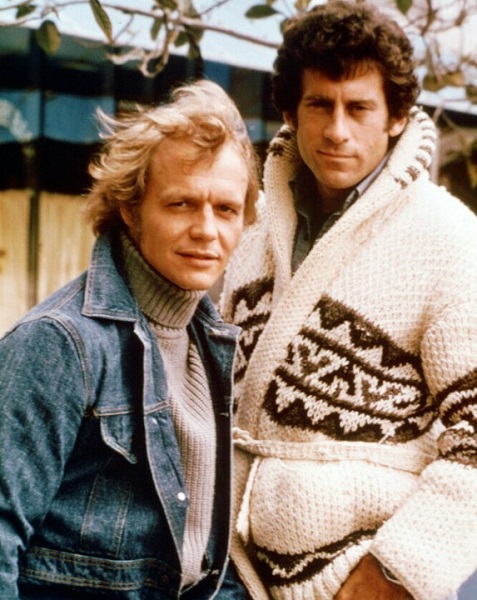 The Genuine Cowichan
The design of the Cowichan sweater, with its thick one-ply wool yarn, nearly seamless construction and unique designs, is so closely tied to the cultural identity of the Coast Salish people that they have fought to protect the name. In 2011, the government of Canada designated the Cowichan sweater an event of national historical significance. And the First Nations band has successfully pressured The Hudson Bay Company, Nordstrom and Ralph Lauren to remove the name "Cowichan" from their knitwear that tried to copy the original.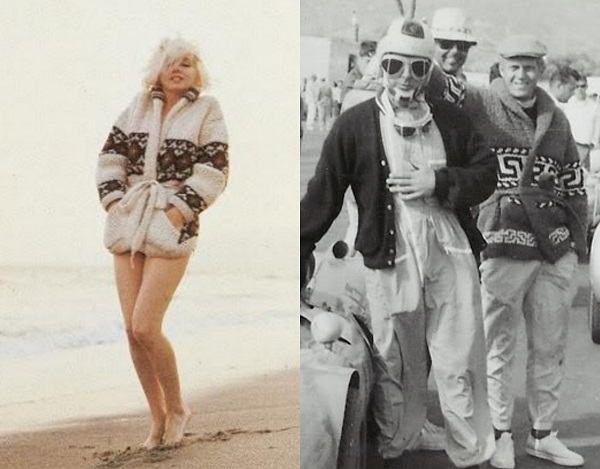 Today, only the knitwear handcrafted by the Coast Salish people can be called a genuine "Cowichan". Everything else is "inspired by" and shouldn't use the "Cowichan" name. If you do want to purchase an authentic Cowichan sweater, the Cowichan Tribes website publishes a list of knitters you can contact directly or reach out to Cheryl's Trading Post. Salish Fusion (@salishfusion on Instagram) is another company to watch. And if you'd like to learn more about the history behind the design, check out these articles from Harrowsmith Magazine and YAM Magazine.
The Dude
Of course the most famous Cowichan inspired sweater is the cardigan worn by Jeff Bridges as The Dude in the 1998 film The Big Lebowski.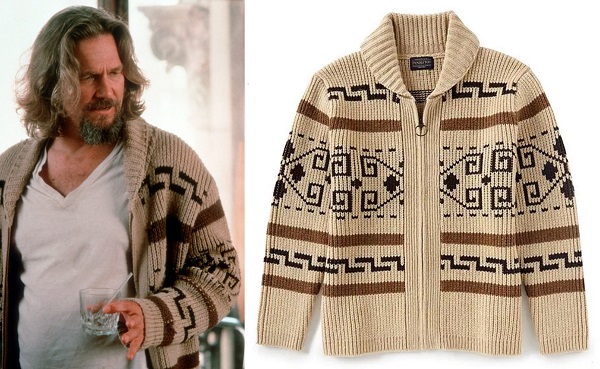 Bridges wore a vintage 1970s Pendleton Westerley Sweater in the movie. BAMF Style has a great artilce about The Dude's look if you want more details or visit the Pendleton website to learn about the sweater's history. You can still buy a re-launched version of the Westerley made by Pendleton today (it's currently on sale for $174.30 at Zappos and Dillard's). However, wearing one in public invites the risk of everyone shouting, "DUDE!" at you everywhere you go. So we're going to look at some other Cowichan inspired cardigans that deliver the right rugged style without all that The Big Lebowski baggage.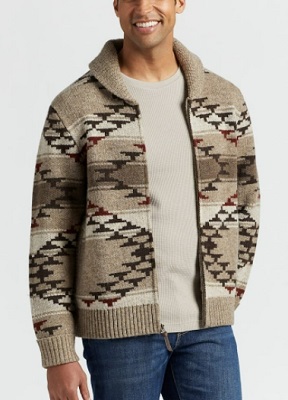 Made with 100% Shetland wool, the Salt Creek cardigan has a similar design to the Original Westerley. But the Native American style pattern is a little different than your typical Cowichan inspired knitwear, which helps set it apart. It's heavy and warm, but also itchy according to some of the reviews.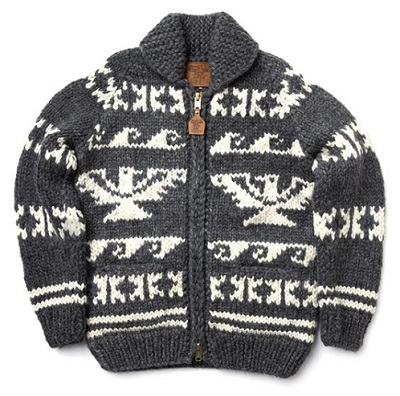 Kanata is one of the better known and respected makers of Cowichan inspired knitwear and works with fashion houses around the world. Their community of craftspeople in Canada handknits each cardigan from thick, pure wool yarn and they incorporate many of the classic symbols into their designs. I've shared their interpretation of the iconic Thunderbird above. But they have plenty of other models to choose from in a variety of colors and patterns that will suit almost any style.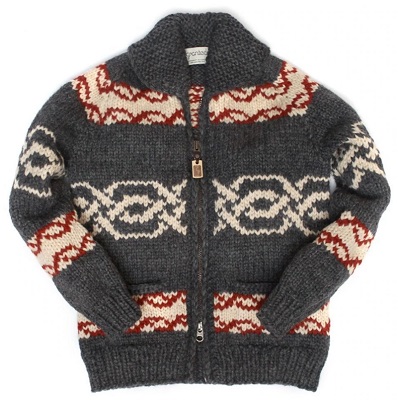 Granted isn't afraid to get more playful with the classic Cowichan inspired style. While they do offer more conservative patterns (like the Links Motif above), explore their collections and you'll also find knits featuring VW microbuses, Sasquatch, Hula Dancers, The Grateful Dead and the CBC Hockey Night in Canada logo (which I love, by the way!). But that sense of fun is backed up by some truly outstanding quality. Each sweater is handknit in Vancouver, Canada using 100% pure new wool. Which means you're facing a 4 to 5 week delivery time for your sweater. However, if you want something truly unique, it'll be worth the wait!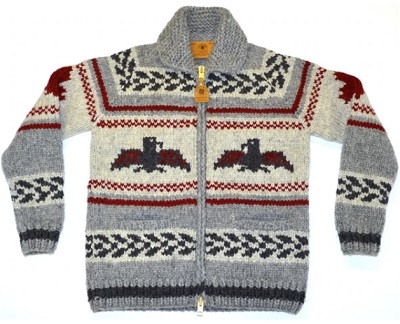 Another well known Canadian maker of Cowichan inspired knitwear. Established in 1977, they still handknit each sweater in Canada using traditional materials and designs. You can purchase their products directly from the company which I've linked to above. But Mr. Porter also has a curated collection of their pieces if you'd like to get one a little more quickly. And they recently collaborated with Todd Snyder on some custom designs in black, natural and a brighter green, which are currently on sale for $499.00.
Also Try:
The Retro Puffer Vest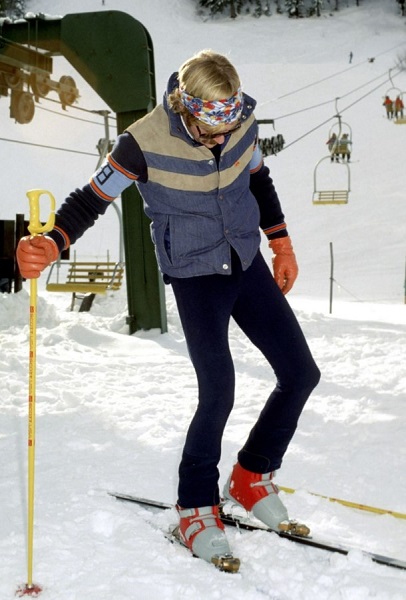 Compared to our first two entries, the retro puffer vest is pretty staightforward. I've tried to look for two styles: ones that capture that 1970s colorblocking design (as seen on Robert Redford above) and others that reflect a more workwear inspired approach to outerwear (as worn by Ralph Lauren below (in a decidedly non-winter setting).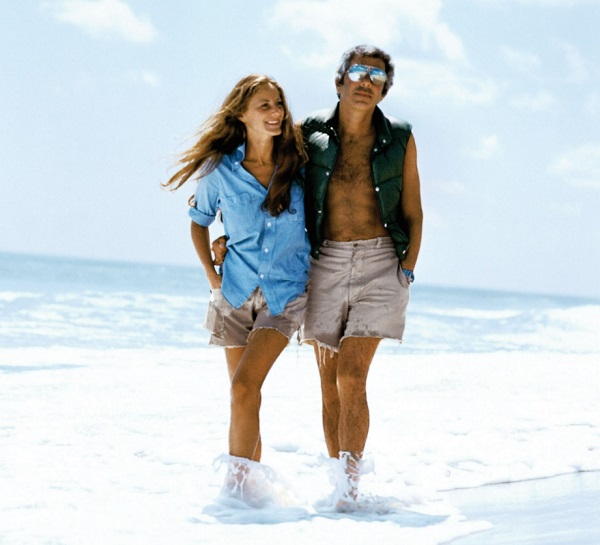 The style you choose will ultimately be up to your personal taste. Personally, I think the 70s style is a little more difficult to pull off (there's a certain Mork from Ork vibe to some of them). But if you can do it right it will definitely add some fun to your winter wardrobe!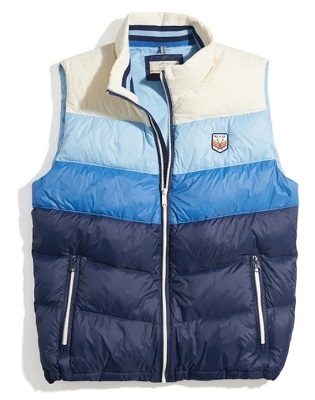 The colorblocking is pure 70s ski hill fashion. But the water resistant recycled nylon shell and RDS-certified, 600+ fill power down insulation will keep you warm and dry in almost any cold weather environment today. You'll find most sizes available on the Marine Layer website.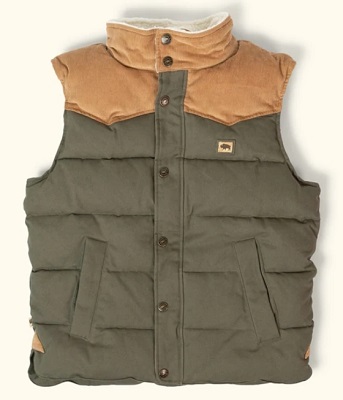 If your personal style leans a little more Western Rancher, the Jackson Vest should fit perfectly into your closet. Made with a cotton canvas shell with corduroy overlays, it features antique brass hardware and a sherpa lined collar. Based on the reviews, this thing is cozy as hell and a real winner with customers.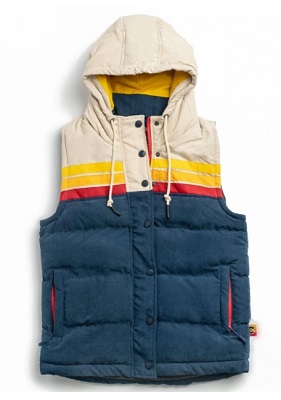 More retro-70s style colorblocking! The cotton shell (treated with a water resistant coating) covers a synthetic insulation. So it should do a good job of keeping your warm. Just note that although this is being sold as a unisex vest, the front placket snaps closed on the left hand side. I've linked to Amazon above. But you can also order directly from the YoColorado website, where it's on sale for $150.00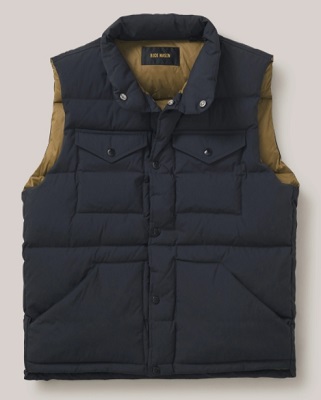 The kind of vest you can imagine Sir Edmund Hillary wearing around the Everest basecamp. A water resistant 100% recycled nylon shell and 650 fill-power down insulation will keep you toasty when the temperature drops. And the classic styling is pure vintage Mountain Man cool.
Also Try:
The Vintage Ski Sweater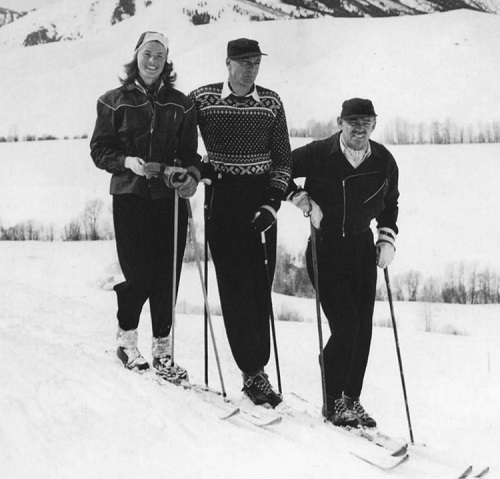 Like the puffer vest, choosing your vintage style ski sweater is mostly about what design is going to work best with your wardrobe. If your personal style is more about classic menswear, a Nordic or Fair Isle design, which almost every movie star wore skiing during the Golden Age of Hollywood, would be a solid choice. The one Gary Cooper is wearing in the photo above is a perfect example.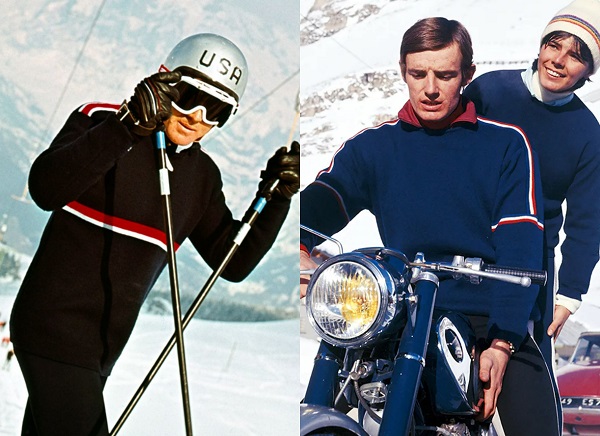 If your style gravitates more towards the retro 1960s and 70s aesthetic, consider some knitwear inspired by Robert Redford in Downhill Racer and Jean-Claude Killy, the real-life French skiing icon of the mid to late 1960s. These sweaters can be a fun way to add some color to your look while keeping things sleek and refined.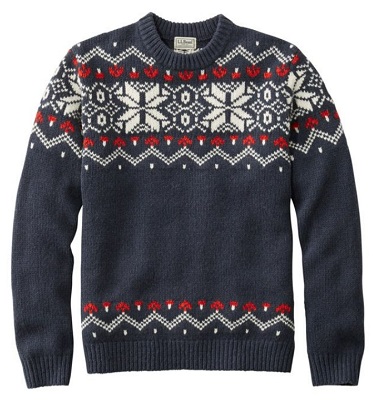 L.L. Beans classic Ragg Wool sweater, now with a fun Nordic vibe. They've been making this style in solid colors for decades and it still remains a firm customer favorite. You'll find sizes small to XXL on their website.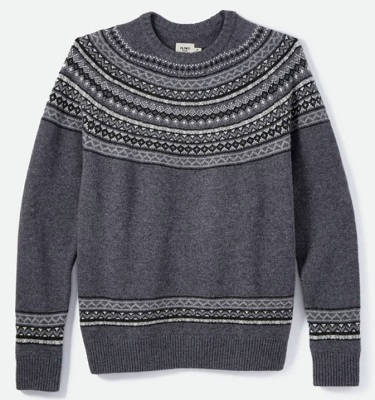 A relatively new addition to Huckberry's inhouse brand collection. The yarn is an 80% Merino wool, 20% nylon blend. So it should feel soft and cozy. I also like that the way they've captured the spirit of the Fair Isle knit without going completely overboard with some mind blowing color combination.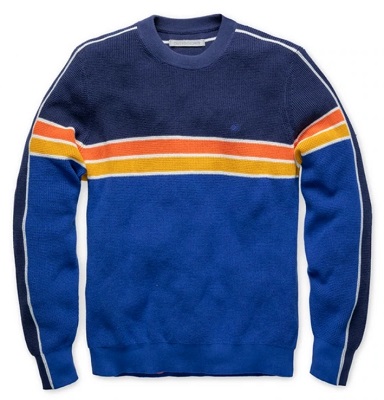 A sweater that would look totally at home on the slopes of Sundance circa 1968. Made from a combination of 65% organic cotton and 35% Coolmax polyester, they've used a fully fashioned construction that will help the sweater keep its shape after multiple wears. If you like this style and want to step up to a 100% Merino wool alternative, check out this option from Delaine & Co for $270.00.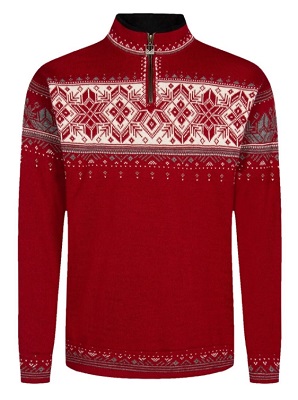 All those Nordic style sweaters you see in the old photos of skiers? There's a very good chance they're from Dale of Norway. The company has been making high quality knitwear since 1879. And their designs are about as iconic as they come. Extremely popular in the early decades of the 20th century, they fell out of favor a bit in the neon-soaked 1980s. But then the Lillehammer Olympics came along in 1994 and suddenly everyone had to have one (again). Today's models have an updated fit. But the patterns and styles remain timeless.
Looking for something a little lighter weight in the same style? The Icewear Baldur 1/4 Zip Norwegian Sweater ($118.00) has a similar Nordic design, but is made from 100% cotton.
Also Try:
Heavy Wool Trousers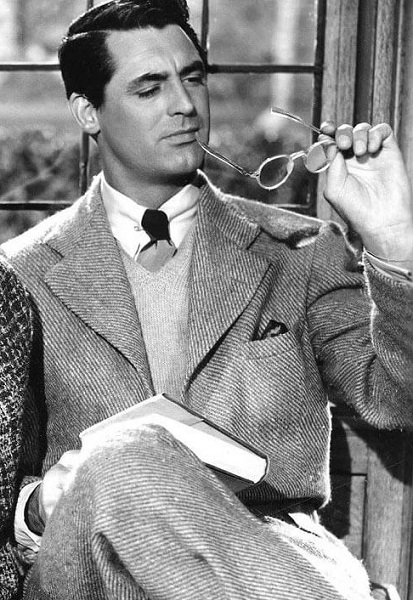 Tweed is one of those amazing fabrics that regrettably brings with it some slightly less than positive connotations. Think of a full tweed suit and the image that probably pops into your mind is a character from Peaky Blinders (and I think it's safe to say the influence of Peaky Blinders on men's style has waned dramatically in the last four years). The tweed sport coat? There're definitely ways to wear it well. But there are an equal number of ways to wear it that make you look like a university professor cliché.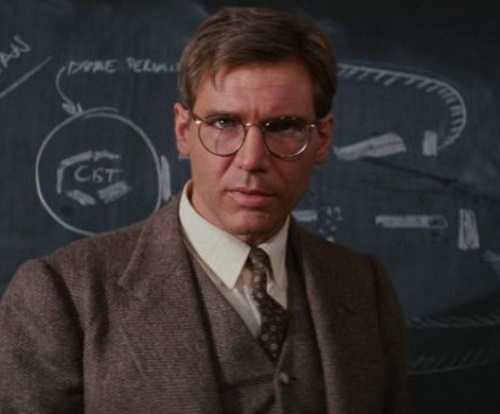 My suggestion? Try out some tweed trousers. Tweed is a true workwear fabric, originally designed for use outdoors in the country and built to take a beating. It's also easier to wear than you may think. In the colder months it's way too easy to get stuck in a jean rut. But tweed, with its heavier weight and pronounced texture, can easily take the place of denim in many casual, rugged fits. Trust me: get the right pair and no one will think you're wearing orphan suit pants.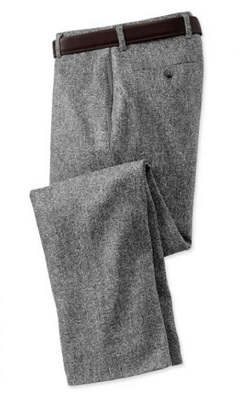 If you're willing to go made-to-measure, these are probably the best deal out there for wool trousers. I've shared their basic flat-front grey option above. But you can choose from 115 different tweeds in a variety of colors and weaves (over eighty of which won't cost you extra). And you can customize the design, adding details like pleats and side-tab adjusters instead of belt loops. If you're feeling particularly extravagant, you can even move up to some beautiful genuine Harris Tweed fabrics for about $110 more.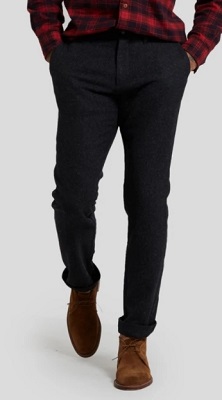 A heavyweight 11oz wool blend flannel. A great dark charcoal color. And a versatile chino-meets-dress trouser design that will be easy to wear with both "business casual" outfits and more laid back looks. Plus an awesome sale price. The Mathesons are delivering pretty much everything we want in a pair of winter appropriate pants!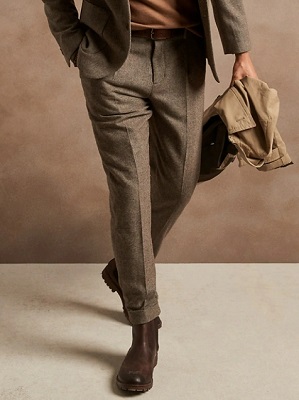 Banana Republic labels these "suit pants". And they'd definitely work for more formal fits. But they'd also look great combined with some work boots and a heavy sweater for a casual style. The 55% wool, 45% polyester material isn't the heaviest. However, I've seen these in my local store and can report that the tweedy herringbone fabric absolutely has the right look. Also remember to check out the extra discounts Banana Republic runs. For example, as I write this they're offering an additional 60% of that already reduced sale price. So you could bring them home for under sixty bucks!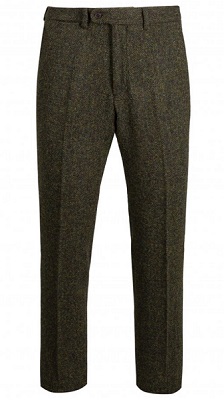 Proper thick and weighty Harris Tweed in a beautiful mottled green herringbone weave. And a design that does a great job blending the classic and contemporary. Some of you may be thinking that green trousers are going to be a challenge to work into your wardrobe. But imagine these with some Skyfall wingtip boots, a McQueen-style denim shirt and an Aran knit sweater. That would be a killer look for any winter weekend! But if you still feel green just ain't your color, they also come in a more conservative Charcoal Herringbone Harris Tweed for the same price.
Also Try:
Hiking Boots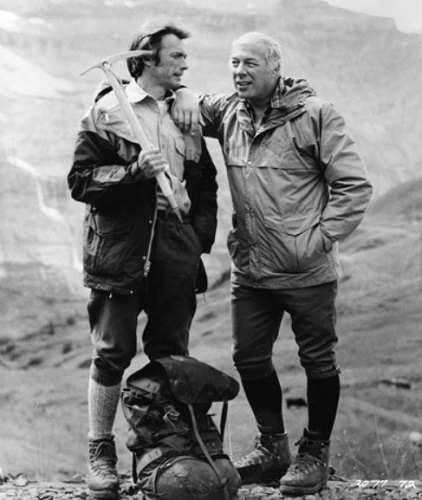 They were heavy. They were stiff. And they were bombproof. Vintage leather hiking boots were made for a purpose: to keep your feet warm and dry while you travelled through the roughest terrain loaded down with a backpack. Not exactly the type of footwear you'd choose for walking down city streets. But the 60s and 70s saw the development of lighter, more flexible boots which was fueled in part by the day-hiking boom that was taking place at the time and the impact of the counterculture movement on men's style.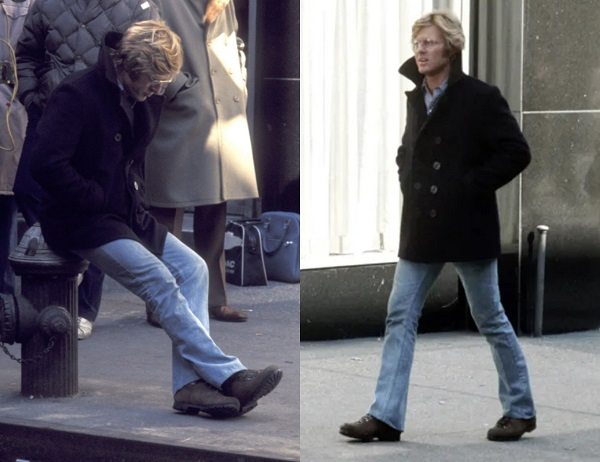 Soon these new boot designs, which had the right heritage look but could be worn for normal day-to-day activities, were being used as winter footwear by those who embraced a more casual dress code. One of the best examples is Robert Redford as Joe Turner in Three Days of the Condor. His outfit (which you can read about at BAMF Style) is as great a casual look today as it was in 1975. And, lucky for us, modern leather hiking boots will be a lot easier to break in!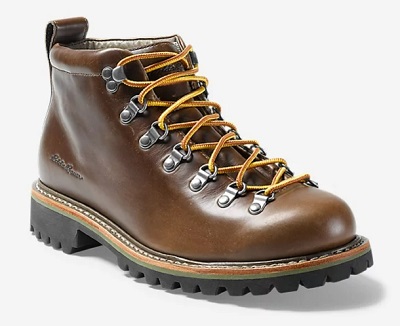 Someone recommended these to me in response to our post on the SPECTRE hiking boots. And despite looking everywhere, I can't find the original message! Sorry about that and if you're reading this, please let me know so I can give you credit for the find! About the boots: based on an Eddie Bauer design from 1964, they have a Goodyear welt construction, a waterproof full grain leather upper and a rugged Vibram outsole. LOTS of value here for the money and exactly the vintage look we want. These are currently only available for pre-order, with an expected ship date towards the end of February.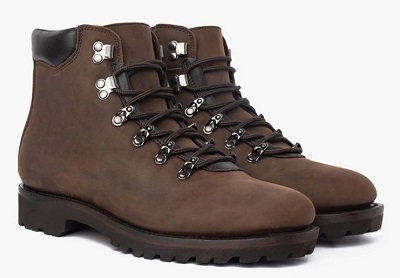 We already discussed the Commanders in our post on Bond's SPECTRE hiking boots. So I'll just share the highlights here. They've used a Goodyear welt construction, a full grain leather upper, Vibram Q330 outsoles and they come with bombproof Kevlar laces. They're one of the best bangs for your buck out there right now if you're looking for a lightweight but rugged looking hiking boot.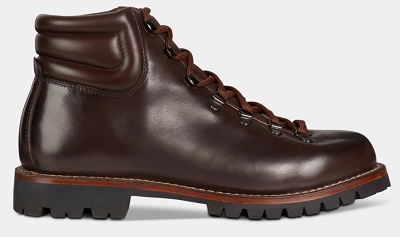 If a hiking boot can be "pretty", this is it. Velasco makes their footwear in Montegranaro, Italy and for the Redegott they've used a full grain calf leather upper, a glove leather lining, a Vibram Carrarmato sole and added a waterproof and breathable membrane to keep your feet nice and dry. However, these are a rapid stitch construction instead of Goodyear welted. There are pros and cons to that. On the plus side, the boot is a little lighter and the break-in period will be much easier. And yes, they can be re-soled. But I know Goodyear welted is the bench-mark for many people. Still, if you need a boot for day-to-day use rather than mountaineering, these are definitely worth considering.
And the brown version of Bond's SPECTRE hiking boots, which many of us already know and love. Made in the U.S.A., they feature a full grain leather upper backed by a waterproof and breathable Gore-Tex membrane, Goodyear welt construction and a heavy duty Vibram Kletterlift outsole with a molded fiberglass shank for extra rigidity and support. They're classics and a great investment if you need boots for wet, slushy sidewalks and weekend trips out in the wild.
The Vintage Style Anorak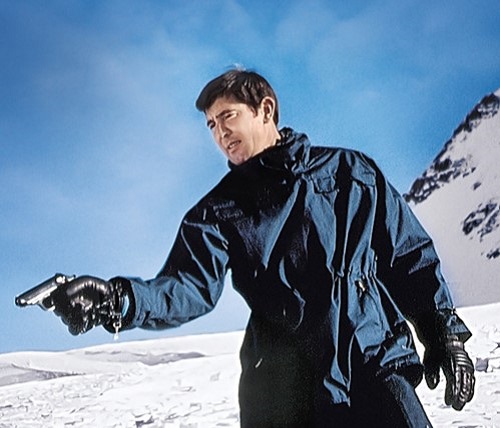 Fans of Bond-style are very familiar with this particular piece of outerwear. The blue anorak George Lazenby's 007 wore for the raid on Blofeld's Piz Gloria mountain layer in On Her Majesty's Secret Service has been a favorite for decades. But it's certainly not the only time the classic jacket has appeared in a movie. Kirk Douglas wore a similar style in the 1965 film The Heroes of Telemark.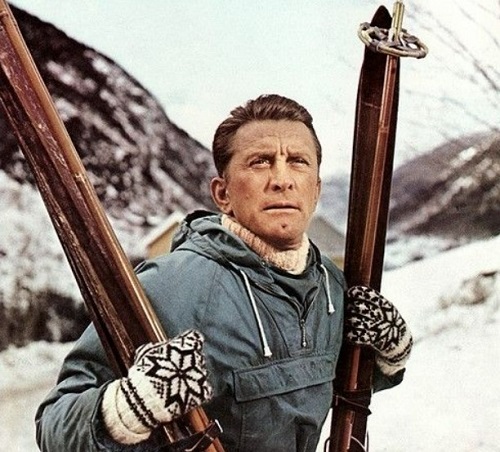 And three years later, Rock Hudson wore a pile lined version with a fur trimmed hood in 1968's Ice Station Zebra (as expected, BAMF Style also has an excellent write-up on that outfit).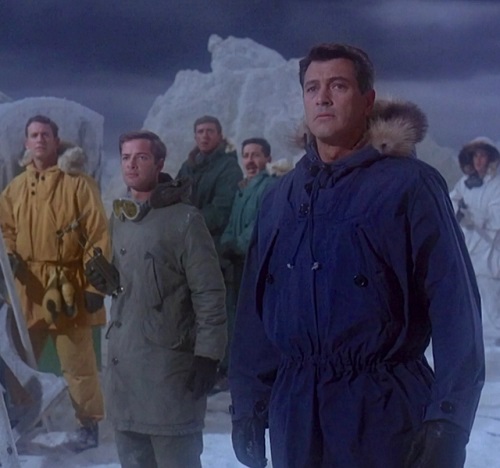 Aside from its appearances in films, the anorak (or smock or cagoule) was also a popular jacket design with skiers in the first half of the 20th century and with the British mods of the 1960s and early 1970s (although it still came a distant second to the military parka). Today the anorak is making a comeback, partly due to the rise of the GORPcore fashion trend inspired by vintage style outerwear. Now is a perfect time to try one out for yourself. And there are some great options to choose from!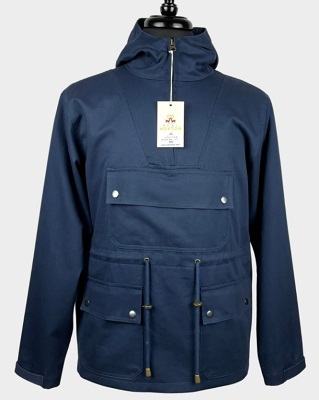 A jacket that really captures the retro-cool mountaineering vibe we want. I wouldn't expect the 100% cotton shell to offer much water resistancy. But you'll definitely look good the next time you raid a villain's mountain top lair!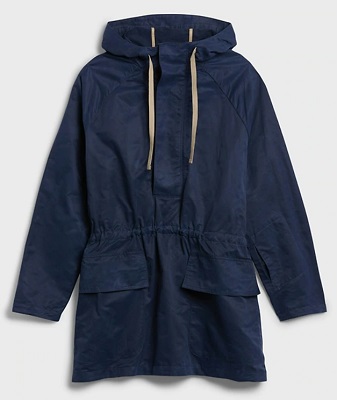 It's the type of jacket a 1930s telemark skiier would have worn for turns down the back bowl. Banana Republic has used a 63% cotton, 37% nylon fabric for the shell, treated so it develops a patina with time and wear. The fit is also almost oversized, so it's easy to layer over your favorite Norwegian sweater. Just another reminder to keep an eye out for extra discounts. Right now, the extra 60% off they're offering knocks the price down to $60.40!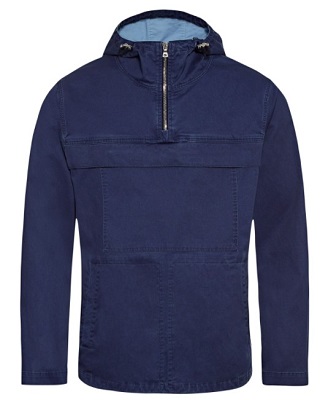 Want that vintage backcountry look, but don't need a technical jacket? The Hawthorn uses a double faced Italian stretch cotton fabric that's indigo dyed so it will develop some nice fades over time. It won't do much to keep you dry. But it will help keep the wind chill under control on a sunny winter day.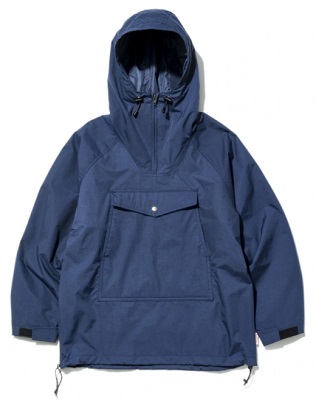 A classic design with some key technical features. Battenwear is a relatively new company, founded in New York in 2011. But head designer Shinya Hasegawa's passion for vintage clothing and love of outdoor sports guided him in the creation of pieces that effectively fuse heritage style and modern functionality. The Scout Anorak uses a highly water repellent nylon fabric for the shell and includes details like fleece lined handwarmer pockets, a rear game pocket and a hat brim on the hood. A great piece for city streets and forest trails.
Also Try:
The Cool Sunglasses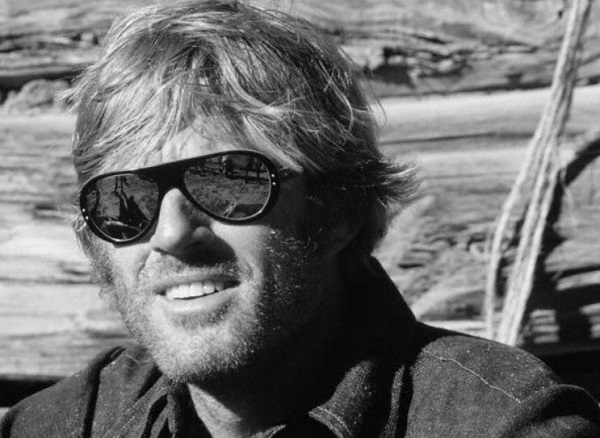 Nobody looks cool when they're blinded by the bright winter sun! So the best way to finish off your Style Icon inspired winter look is with a great pair of shades. We have four options below that will get the job done.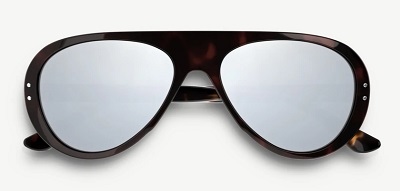 Vallon is a new company on the sunglass scene, founded in 2018 by two brothers and based in the Netherlands. But it's already earned a reputation for delivering solid quality eyewear at a reasonable price. And their sunglasses come with a TON of retro-style. If you've been hunting for some shades with that special 1970s I Ski vibe, look no further. Here's your pair.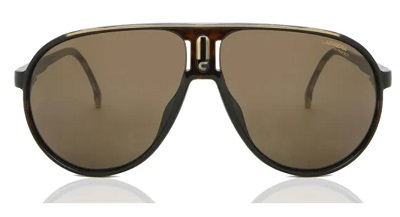 The sunglasses most people think Paul Newman wore (but he didn't). Introduced in 2008 but based on Carrera's older designs, the Champions became instant classics. They're big (real big!) and bold. But if you've want a statement frame that also offers great protection they're a great and affordable choice.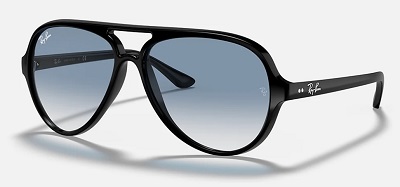 The aviator style is similar to the Champions. But where Carrera's sunglasses would look right at home on the racetrack, the Cats were a favorite of skiiers and mountaineers (especially the Glacier glasses which they unfortunately no longer make). The frame is also a more reasonable 59-13-140. So they'll work well on a wider range of face sizes.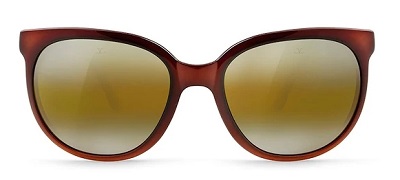 Throughout the 1980s, Vuarnet 02 Skilynx sunglasses were THE pair to wear on the ski slopes. But it wasn't just the cats eye shape that drew people to them. Vuarnet is famous for delivering high quality lenses that excel in high-glare environments. And the 02 Skilynx model will work just as well today as it did 40 years ago. I've linked to Backcountry above. But you can also get them directly from Vuarnet.
Do you have some suggestions for what we should add to our list for a Style Icon inspired winter wardrobe? Let us know in the comments! And you can always find more Bond and McQueen on our NEW Instagram account, Facebook page and Pinterest boards. So pay us a visit or give us a follow!