Best Budget Style Finds Black Friday 2021
Welcome to the Black Friday edition of our Best Budget Style Finds! Lots to cover in this post (and I'll keep updating it with new deals over the next few days). So let's get right to it! Updates for Friday, November 26th: I've added the latest sales at the bottom of the post. So if you've already checked out what was on offer yesterday, just scroll down past that to see the new stuff. Cheers!
Outerwear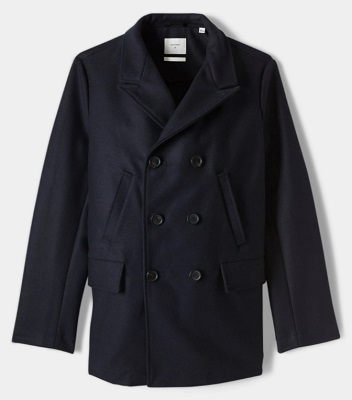 We know it. We love it. In fact, in a recent informal poll we conducted on Instagram, it was the most popular piece of outerwear from the Craig era. Sizes Large to XXL are in stock. We'll be doing a deeper dive into Peacoats very soon!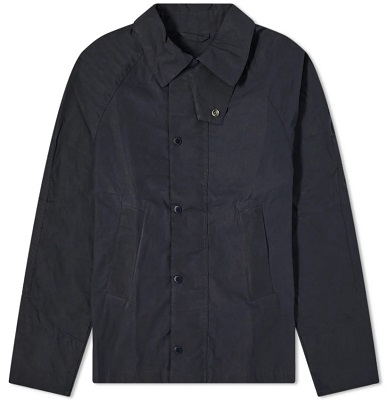 The Covert didn't get a lot of screen time in No Time To Die. But it still became a fan favorite, and those that own it seem to really like it! Just note that the fit is big. So you may want to consider sizing down. END has it on sale and the 20% discount is applied automatically to the regular $295.00 price at check out (plus free shipping!). They have sizes small to XXL in stock.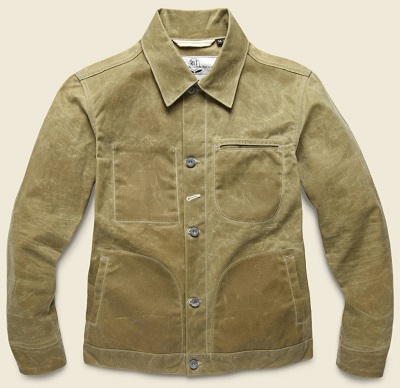 The Supply Jacket received even less time on screen than the Barbour. But it's probably the most popular jacket from the new film, mainly thanks to the publicity photos of Bond pulling the cover off his vintage Aston Martin V8. This one is NOT on sale. But since the jacket seems to be out of stock almost everywhere, I thought the fact that Stag Provisions has sizes small to XXL available was worth a mention.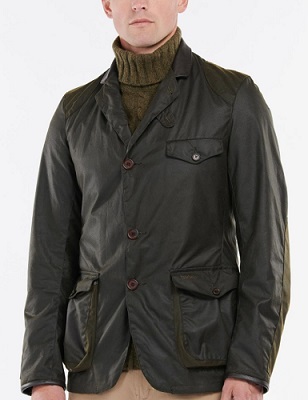 The latest iteration of the modern classic from 2012's Skyfall. Seeing as it's currently selling for $745.00 on the Barbour website, finding it for less than half that price is a bit of a score! Michael Stewart has sizes medium to 2XL in stock. We also recently updated our post on alternatives for Bond's Scotland jacket, if you'd like to see other options. One alternative we didn't mention there was the Barbour Century, which has an integrated quilted lining for extra warmth. You can also find it at Michael Stewart on sale for $249.55.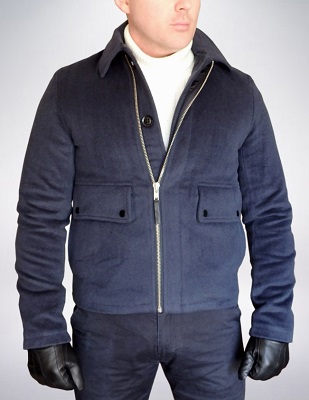 Again, not a jacket that's on sale. But Daniel Love just released his latest version of Bond's "Mr. White" jacket from SPECTRE. And it really is a beauty. I reviewed an earlier model and, to put it simply, it's one of those jackets that makes you look forward to the colder days ahead just so you can wear it. ROYALE Filmwear's jackets can sell out quickly, so if you want one act fast!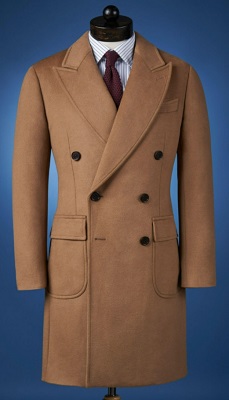 Could work great as a slightly more casual take on Pierce Brosnan's Brioni overcoat from Tomorrow Never Dies (read about that look on Bond Suits and BAMF Style). Or even as an alternative for Daniel Craig's Brunello Cucinelli miliary style coat (especially if you swap in some metal buttons). Spier & Mackay have used an 85% Merino wool and 15% cashmere fabric for their coat. So you can expect plenty of luxurious softeness for the money. Use the code BF2021 at checkout to take 20% off the regular $498.00 price.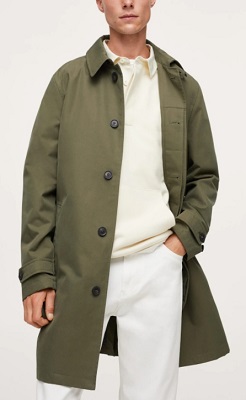 Many of you are still looking for a good alternative for Bond's Massimo Alba Duster coat from No Time To Die. All I can say is: long coats made of pale green corduroy just aren't that common. This trench from Mango comes pretty close in terms of color and general design. But the fabric is obviously completely different. Which may not be a bad thing, as I explain in this post. Mango has sizes small to large on their U.S. site. But it looks to be completely sold out in the UK, unfortunately.
Shirts and Sweaters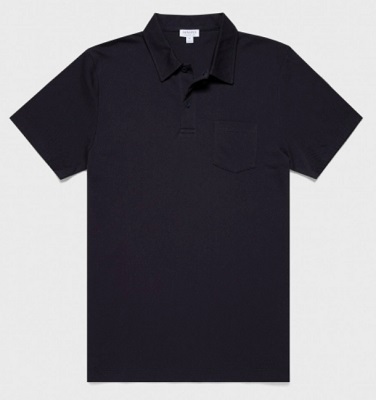 A shirt that needs no introduction to fans of Bond's style. And that price is about the lowest I've seen it go in a long while. A lot pieces from Sunspel's Sea Island Cotton collection (made from one of the literary Bond's favorite fabrics) are also getting a discount. Prices are reduced at check out.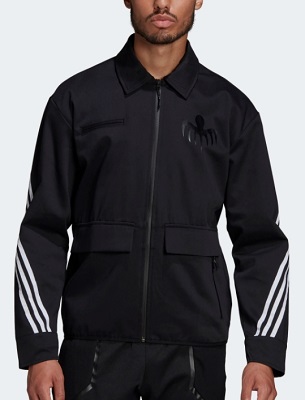 This was definitely one of the weirder No Time To Die collaborations to come out. Track tops, track pants and tees are getting the 20% to 30% discount. The Ultraboost 20s are still full price on the Adidas website. But there are deals to be found on the shoes as well, which we'll share down below.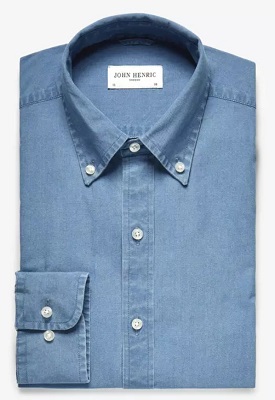 Still one of the best alternatives for Bond's No Time To Die Brunello Cucinelli Matera shirt. Now at an even more wallet-friendly price (plus free express shipping!). To see more of our choices for the films' Best of the Best style, check out this post.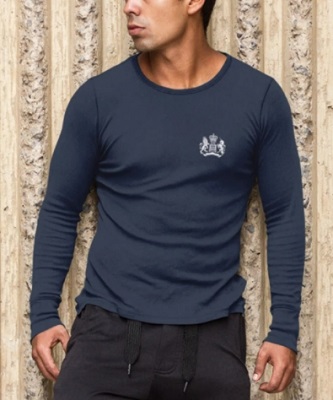 Fan favorite makers of Bond inspired exercising clothing and "those who know, know" t-shirts are offering a 20% discount on their range of products starting on Friday, November 26th. Use the code BF20 to get the deal!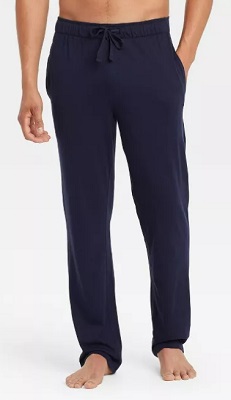 Some very inexpensive, comfy pants for lounging on the couch, inspired by Bond's recovery outfit from Casino Royale. A big thank you to AJB007 forum member drum007 for the suggestion!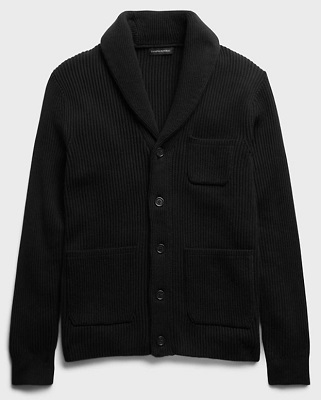 One of the better alternatives for Bond's Quantum of Solace Tom Ford cardigan we've seen this season. Yes, it has a chest pocket. But the other details come very close to the orginal. And that cotton ribbed knit is thick! It was already an attractive option at the regular $129.00 price. That 40% off is just icing on the cake. They have sizes medium to XL left on their website. It also comes in a Heather Oatmeal color that could work as an alternative for the off-white Tom Ford cardigan Daniel Craig once wore for a photo shoot. However, that one is down to sizes small, large and XL.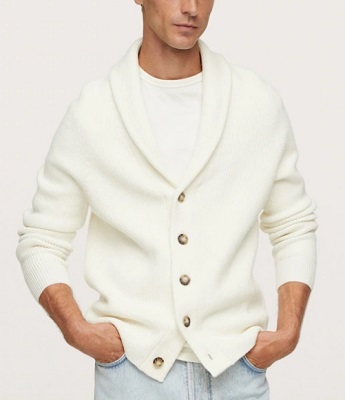 Speaking of that white Tom Ford cardigan. The Mango option is made from a crazy mix of 29% wool and a whole lot of synthetics. It also appears to be an overized fit. So you may want to consider sizing down if you want a more tailored look.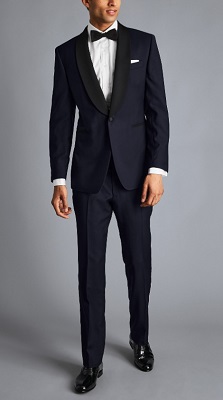 A great suggestion from AJB007 forum member DB6. It's not on sale. But it certainly captures the spirit of Bond's dinner suit from Skyfall. Plus the fabric is 100% wool, it's a half-canvassed construction and the trousers have side-tab adjusters. Now that many of us will once again be heading out to celebrate the holiday season, the opportunities to dress up have increased exponentially. This could be the perfect time to invest in something fancy to get ready!
Footwear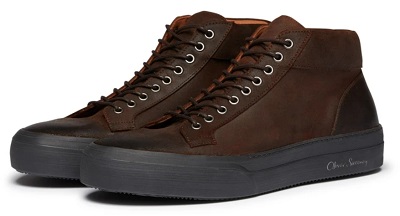 So those aren't cheap! However, they are one of the best alternatives for Bond's Casino Royale Converse Jack Purcell OTRs to come along in ages. And they're made in Portugal from a high quality Kudu leather using a stitched (rather than cemented) construction. So the quality is there to help justify the price tag. Big thanks to AJB007 forum member Bond44 for sharing these!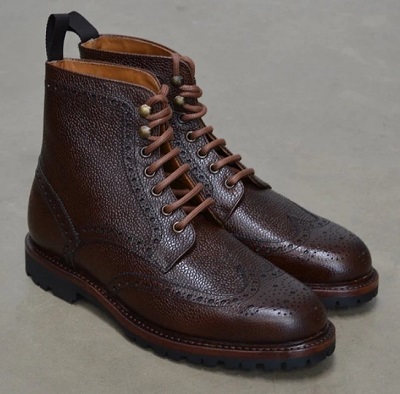 A solid alternative for the Skyfall Scotland boots. Berwick 1707 has used a country grain calf leather for the uppers, so they have the right "pebbled" look. And they've used a Goodyear welt construction and Vibram soles. Those of you in the UK will get free shipping and free returns in case they don't work out. If you're in the U.S., shipping will cost you. However, VAT will be removed which will bring the price down another 20% (so about $135.00 before shipping). Plenty of sizes in stock on the A Fine Pair of Shoes website.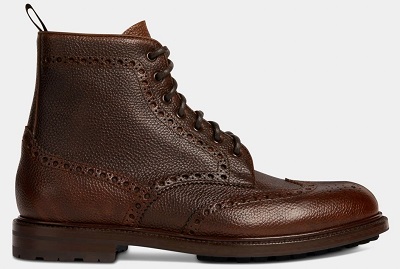 We already did a big write-up on these in our 6 Essential Boots for Fall post. To briefly recap: they're made in Italy using a hammered Kudu leather and Blake Stitch construction (so they can still be re-soled). And they have 4.7 stars out of 5 after 66 customer reviews. Use the code BF21 at check out to get the 20% discount. You can read my review of another pair of Velasca wingtip boots here. After 3 years of use, I'm still loving them.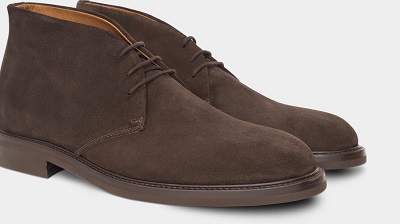 And some Velasca suede chukkas that are also getting the discount. These would definitely work as alternatives for Bond's Ryder III boots from Quantum of Solace. They even use a studded rubber Vibram Eton sole for that Dainite look. Use the code BF21 at check out for the 20% discount.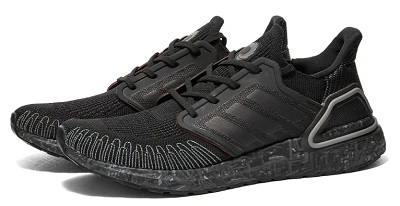 As we mentioned above, the Adidas X James Bond Ultraboost 20s aren't currently on sale on the Adidas website. But END is giving them a 20% discount. I've linked to the Core Black & Metallic Iron colorway above. For the Core Black click here. And for the Grey Two, White and Black colorway click here. They have plenty of sizes in stock for all models.
Sunglasses and Watches

A pair of classic, high quality sunglasses at a pretty great price. Bond was wise to choose these for his retirement in Jamaica!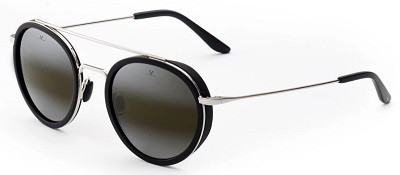 Or perhaps you prefer Bond's kinda techy, kinda steampunk eyewear style from later in No Time To Time. These are also getting a discount.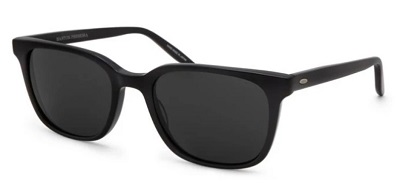 I don't think it would be an understatement to say that Bond wearing two pairs of Barton Perreiras in the latest film has done a lot for the brand. Personally, I prefer the black framed Joes over the round tortoise shell Nortons. I just think they're a more versatile design. Saks Fifth Avenue is taking $50 off the price for Black Friday if you'd like to try them out yourself.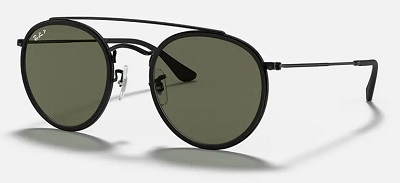 If you're finding the price of the Vuarnet Edges to be a little too steep, even on sale, here are some solid alternatives from another reputable eyewear brand. The Ray-Bans are missing the 1613s' side shields. But the overall design comes close. The black frame also comes with Blue-Grey lenses if you prefer that tint.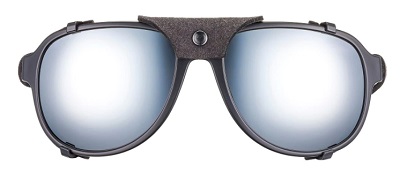 An inexpensive alternative for Bond's vintage Vuarnet PX5000 glacier glasses from SPECTRE. Julba is actually a well respected maker of mountaineering eyewear. So these are delivering some solid performance for that price. And they come with a lifetime warranty.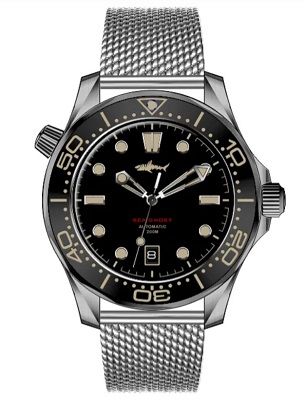 Out of all the lower priced No Time To Die Omega "homages" currently on the market, the Sea Ghost has probably received the best reviews from the fans. The fact that the case is actually made of titanium certainly doesn't hurt. We discuss the Heimdallr (and other alternatives) in more detail in this post. For Black Friday, they've lowered the price of the watch by 30%. And you can get an additional $15.00 discount if you use the code FRIDAY at checkout.
Luggage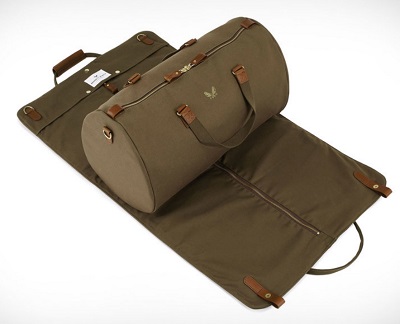 Uncrate Supply definitely focuses on higher end products. But if you're after some Bond originals, they're offering a 20% discount on most items on their site for Black Friday. That should help ease the sting a little. The combo suit carrier and duffle bag that Paloma used to deliver Bond's dinner suit in No Time To Die is a good example of the deals you'll find there right now. Thanks to AJB007 forum member IceQ for the heads up on this!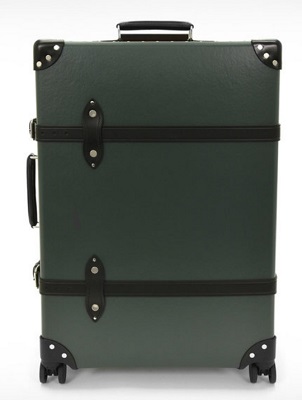 If you prefer a more vintage look for your luggage, Uncrate is also giving the Globe-Trotter suitcase a 20% discount. This green and black colorway is inspired by the luggage Bond and Madeleine used in Matera. But other styles are also getting a discount.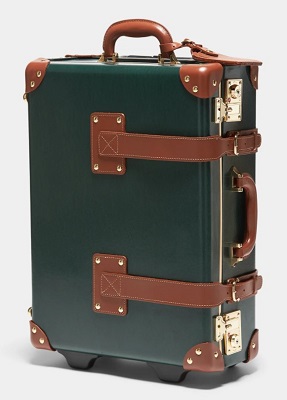 Maybe you like the looks of the Globe-Trotter but have a hard time spending over two grand on something that has wheels but no engine. If that's the case, Steamline is certainly worth a look. Their Diplomat series isn't exactly "screen accurate". But neither is the Globe-Trotter for that matter. Although I have to say, their Industrialist model (also on sale for $680) is still my favorite.
Other Style Icons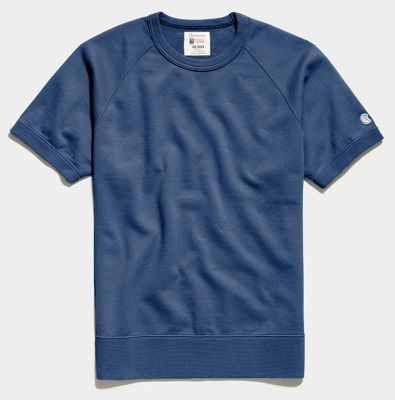 Some "Cooler King" style from New York's famous designer/collaborator. Todd Snyder's relationship with Champion has been going on for years now. The Dark Colbalt may be a little too bright to perfectly match McQueen's The Great Escape look. But give it some time, some wear and some washes and it'll fade to the right shade of blue. And become incredibly comfortable in the process.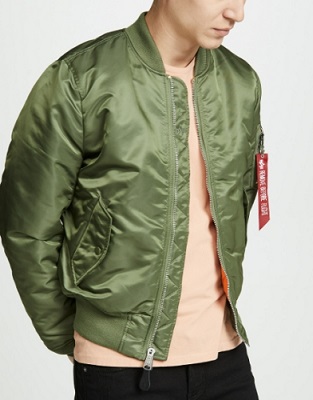 A darn good price for a staple from Alpha Industries' line-up. Being a slim fit, it's a slightly more contemporary take on McQueen's jacket from The Hunter. But it's still a solid option, especially if you're a little put off by the baggier fit of the traditional MA-1 style. Shopbop has sizes small to XXL in stock. Use the code HOLIDAY at check out for the 20% discount. And you can find even more bomber jacket alternatives in this post.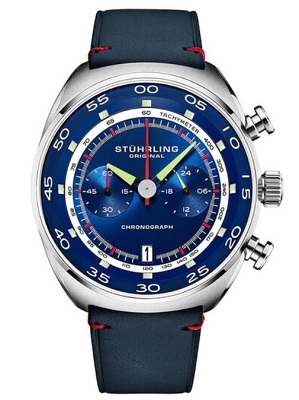 While it's not an exact match for McQueen's iconic Heuer Monaco, it certainly has the same "day at the racetrack circa 1967" vibe. And Stuhrling actually makes a decent watch for their normal $200 to $300 price. At a hundred bucks it's a steal. Just note this is a biggun, with a 44mm case. Jomashop seems to be going all out this Black Friday, with deals on Omegas, Tissot, Breitling, Seiko, you name it. And they don't just sell watches. Check out the discounts on their sunglasses, cologne and jewelry as well.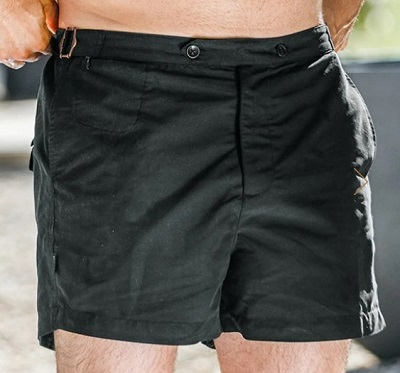 Planning to head somewhere tropical this winter? You can't go wrong with some vintage style swimwear inspired by that classic black and white photo of Paul Newman at the beach. And they're made with recycled ocean plastic to lower their environmental impact. &Sons has sizes small to XXL in stock. Discounts are as stated on the product page, so no codes to use.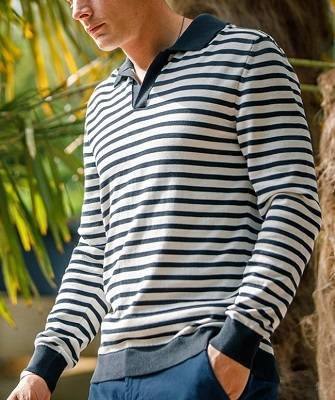 Some James Dean inspired style to add to your wardrobe. We talked about Breton sweaters in our post the Golden Age of Hollywood Style Icons. And stripes are very much a thing in men's fashion right now, so it's the perfect time to grab one. Unlike most options out there, the &Sons' sweater has Johnny collar to help it stand out a little more. Sizes small to XXL are in stock and you don't need to use a code to get the discount.
New for Black Friday!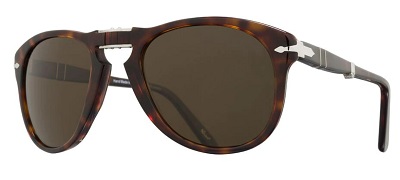 McQueen's shades, now more than a hundred bucks cheaper than the regular price! You can find them on sale at Backcountry.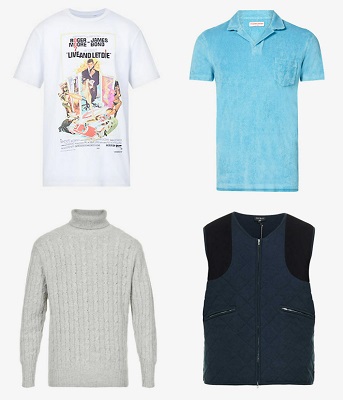 A big THANKS! to AJB007 forum member kadd for sharing this. Selfridge is offering up to 20% off a ton of Bond related items. So rather than give each one its own entry, I'll just list them here. You'll need to create an account with Selfridge to get access to the sales and use the code SELFCCE at checkout.
007 Tees, Polos and Accessories: most are 20% off
N.Peal Bond Collection Sweaters: They have the SPECTRE Roll Neck in Fumo Grey ($324.00), the Skyfall Oxford Round Neck in Blue Wave ($256.00), the Goldfinger inspired Milano Cashmere Jacket ($756.00), and the For Your Eyes Only inspired Navy Cashmere Gilet ($524.00). Since N.Peal isn't running a sale this Black Friday, it's nice to find at least a few of their pieces on sale!
Tom Ford menswear: 20% off a broad selection of menswear, including a nice midnight blue wool and mohair blend Tuxedo (now $4356.00). But most of the items getting the discount are tees, underwear and glasses.
Orlebar Brown: not much in the way of their Bond-branded pieces. But still a good selection of shirts and swimwear, including their Dr. No style Terry Polo in Riviera Blue or Maya Blue ($109.60) and the what looks to be the No Time To Die Grey T-shirt ($71.20).
Globe-Trotter Luggage: Lots of carry-on and check-in cases geting 20% off, including their black 007 Carbon Fibre Carry-On (now $3004.00).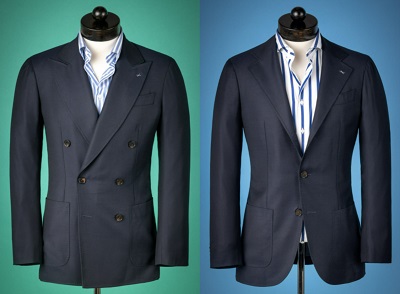 A couple of contemporary interpretations of classic Bond style blazers. Made from Super 120's wool by Guabello, they feature a half canvas construction and a softer fit. Use the code BF2021 at check out to take 15% off the regular price.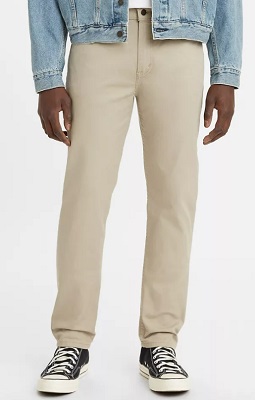 One of the best alternatives for Bond's Quantum of Solace STA-Prests in terms of fit and color. And Levi's still has plenty of sizes in stock. They actually have a ton of stuff getting that 40% discount. So it's worth exploring if you're in the market for some low priced jeans or chinos.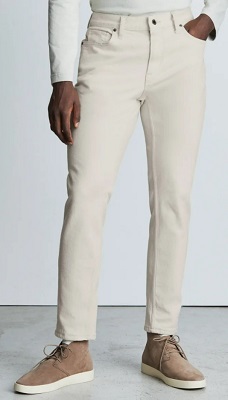 Another option for Bond's Quantum of Solace Haiti jeans that could work well for those of you with a thinner build.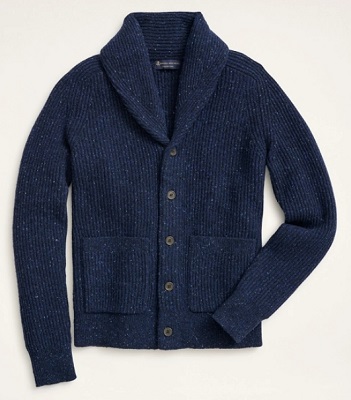 Some more McQueen (or Daniel Craig) style for the colder months ahead. Made from 100% Merino wool. And since Brooks Brothers tends to use higher quality yarn, you can expect it to be pretty soft.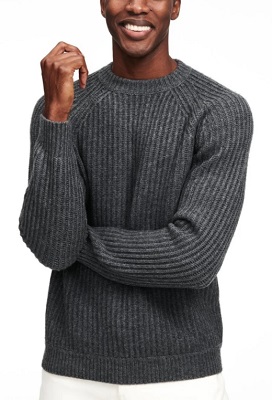 Would look great under that N.Peal Gilet to complete your Sir Roger For Your Eyes Only rock climbing outfit. The yarn is a 90% Merino wool, 10% Cashmere blend.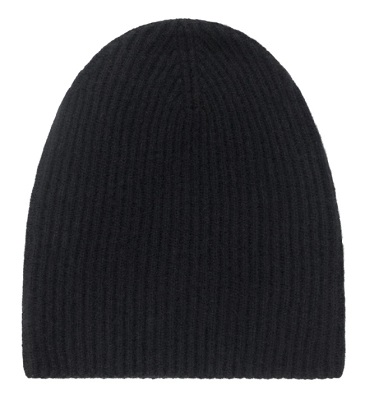 Simple style but a luxury fabric. Could be a great small gift for someone looking to upgrade their SPECTRE "visiting Mr. White" look.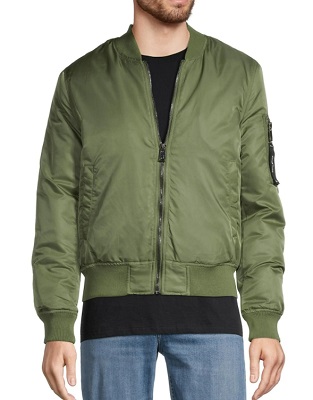 An alternative for McQueen's The Hunter MA-1 from a more fashion forward brand. And it's getting a heck of a discount at Saks Off 5th! The regular $225 price has already been knocked down to $109.99. Now if you use the code BFSTEALS, it will take another 25% off.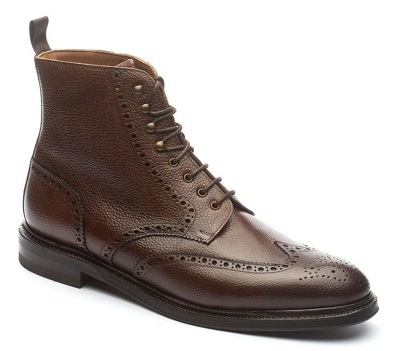 Definitely one of the better alternatives for Bond's Skyfall Scotland boots. And now they're getting a nice discount just in time for the messier months ahead. Unlike the Velasca option above, these are Goodyear welted. So you can expect them to be a little more durable but require more time to break in.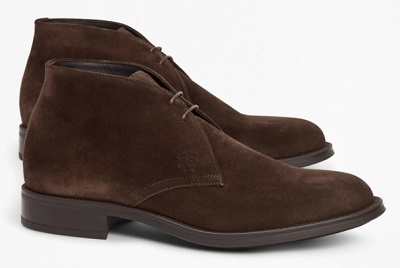 Another suede chukka option, suggested by Eric C. in the comments below. These are made in Italy for Brooks Brothers and use a Dainite-like studded rubber sole. Sizes are starting to run low in the dark brown option!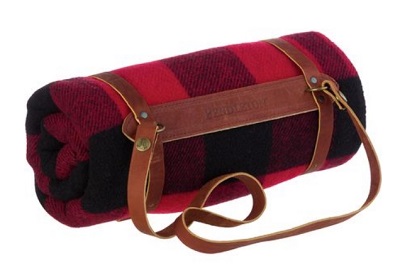 A blanket for your home or car, inspired by the huge Buffalo Check blanket Bond and Tracy snuggled under in the barn in On Her Majesty's Secret Service. Made in the U.S.A. from 100% wool and it comes with a genuine leather carrying strap. And the 52″ X 66″ size should be plenty big enough to cover two people (if you get close enough). Want something more suitable for outdoor use? Check out the Pendleton Roll Up Blanket (on sale for $111.75). It has wool front and nylon back, making it suitable for picnics.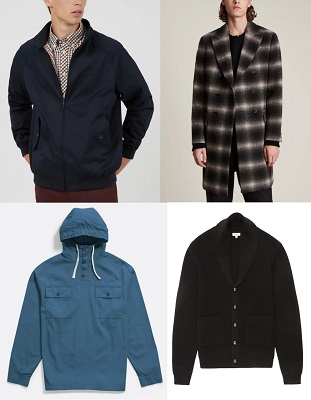 Thread is a great catch-all website that offers thousands of products from hundreds of different brands, from high street to high end luxury. And surprising amount of it is getting a healthy discount in the 20% to 30% range. There's a lot to explore, so I'm just going to highlight some of the better deals I found.
Bond Brands
Orlebar Brown: over 400 pieces from OB are getting a 20% discount, including some items from their Bond collection!
Tom Ford: As with Selfridges, the Tom Ford section at Thread is mainly filled with things like underwear and accessories. But there are a few suits getting a 10% discount.
Brunello Cucinelli: nothing specifically Bond related. And most of it is only getting 10% off, so it's still super expensive. But lots of you like the brand and even a small discount helps!
Globe-Trotter: 10% to 20% some Bond inspired luggage.
Kingsman Collection: not directly related to Bond, but it does sort of run in parallel. 10% off most of the collection.
Scotch and Soda: One of Daniel Craig's favorite denim brands. Lots of jeans getting 20% (or more) off.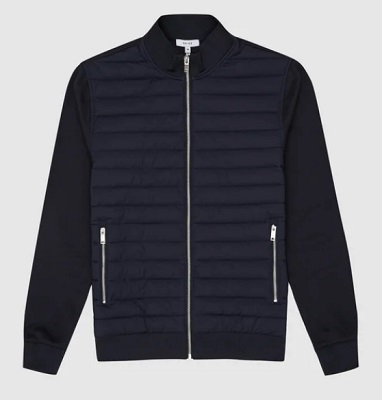 One that deserves a special mention, since it's a popular alternative for Bond's SPECTRE Solden jacket. Thread has plenty of sizes in stock at that sale price.
Lands' End Black Friday Sale: 60% off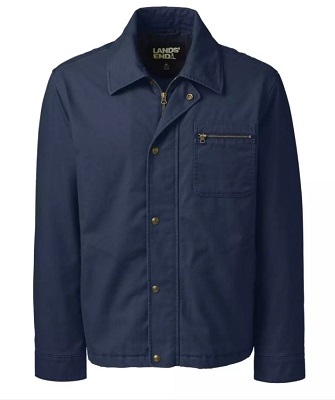 I've mentioned this one a few times as a solid alternative for Bond's No Time To Die Barbour Covert Jacket. Unlike the Covert, this one is insulated. And about two hundred bucks less expensive.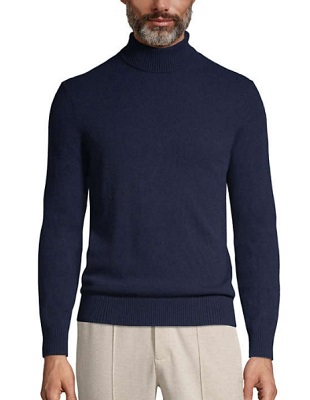 Some Bullitt turtleneck style. The color is a great match for the sweater McQueen wore. And that's a heck of a good price for some higher quality cashmere. Just note these are backordered untile December 10th. You can find more options for McQueen's turtleneck in this post.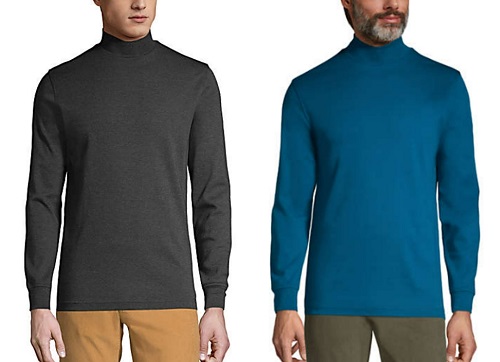 Budget friendly alternatives for Bond's SPECTRE mock necks. Are they going to be as nice as N.Peal cashmere? No. But they're also about 4% of the price now that they're on sale. And the Baltic Blue is actually a pretty good color match.
Know of a Black Friday sale we missed? Share away in the comments! I'll be updating this post over the next couple of days as more deals turn up. Also remember that many brands offer additional discounts for signing up for their emails newsletters and alerts. And those discount codes can often be stacked on top of other discount codes to make your savings even better! In the meantime, check us out on Instagram profile, Facebook page and Pinterest boards; I'll be trying to add updates on those channels as well.