Summer Style Icons: Hollywood Cowboy and Rebel Style
Welcome to the third and final post in our Summer Style Icon series! In our first article, we sought inspiration from the stars of the Golden Age of Hollywood. The second article focused on that jetsetter Riviera style of the 1960s. And now we're turning our sights on those heroes (and anti-heroes) of American cinema from the 60s and 70s to capture some Hollywood cowboy and rebel style!
Finding Inspiration: Who were the cowboys and rebels?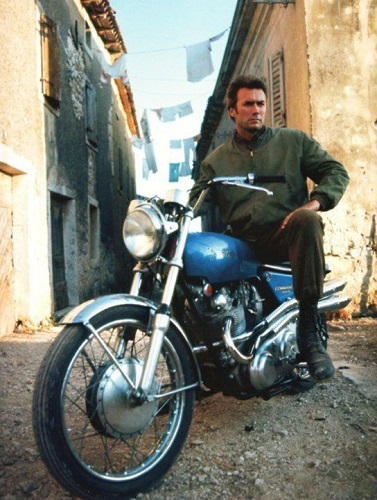 Many of today's celebrated style icons are actors that found fame during the 1960s and 70s. If you're a frequent visitor to this site, you know we devote a fair amount of attention to one of the all time favorites: Steve McQueen. But Robert Redford, Paul Newman, Clint Eastwood and (from the UK) Michael Caine are equally deserving of mention. And we certainly can't forget the trailblazing Hollywood rebels, actors like Marlon Brando and Robert Mitchum.
How did their style become so iconic? I think there are two reasons.
The Birth of Today's "Casual Style"
When we think about the defining style of the 1960s, it's tempting to go with "hippy". But our style icons from that era achieved something I find far more interesting. Rather than completely jettisoning the more conservative weekend wardrobe of the 1940s and 50s, they retained elements of that style while embracing the inherent casual and rugged nature of the counter culture movement of the 60s. The polos, oxford cloth button downs and chinos stayed. But they combined them with pieces of athletic, work and military wear in a way that had never really been seen before. And it's a strategy for dressing that endures to this day.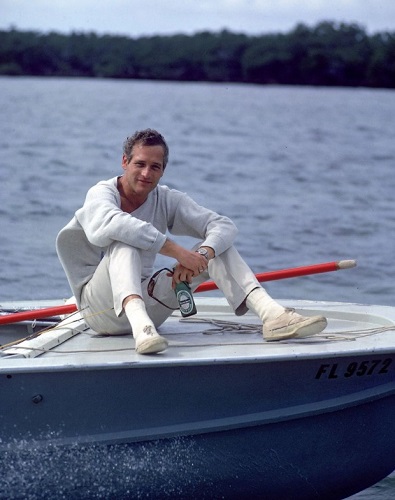 I have little doubt that the roles these actors played in the 60s and early 70s had as big an impact on their personal clothing choices as Haight-Ashbury and Woodstock. McQueen was building on his reputation from The Magnificent Seven and The Great Escape and would go on to even greater success in The Thomas Crown Affair and Bullitt. Eastwood was honing his "tough guy" persona in the Dollars Trilogy. Newman was celebrating a string of hits, from The Hustler and Hud in the early part of the decade to Cool Hand Luke and Butch Cassidy and the Sundance Kid in the latter half. Redford transitioned from the comedy Barefoot in the Park in 1967 to more dramatic roles in Downhill Racer and Butch Cassidy and the Sundance Kid and then hit the early 70s with Jeremiah Johnson, The Candidate and The Sting.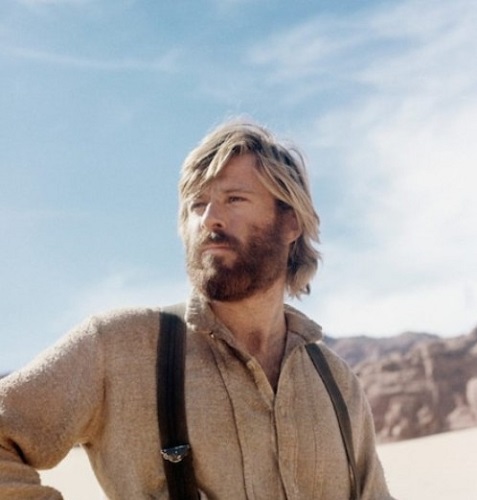 These were actors that were comfortable in the role of "the outsider". And they brought both edge and charm to the outlaws, grifters, prisoners, soldiers and police officers they played. That attitude, the willingness to take risks and break with convention, was certainly reflected in their personal style. And I like to believe that the fact that most of them became famous playing cowboys had some part in their decision to include Western wear in their offscreen wardrobes.
It wasn't really about the clothes …
Sometimes it's worth remembering that being a "rebel" isn't always about crazy personal style (or wearing a black leather jacket). The Beat Generation of the 1950s (exemplified by On the Road author Jack Kerouac) dressed in a way that would be called "conservative casual" by today's standards. Yet they were at the forefront of a literary and cultural movement that would dramatically shape the next decade. Jazz legends like Miles Davis, John Coltrane and Thelonious Monk were all about the sharp suits and subtle plays on the Brook Brother's preppy style of the time. Yet musically, they were going places few could have imagined.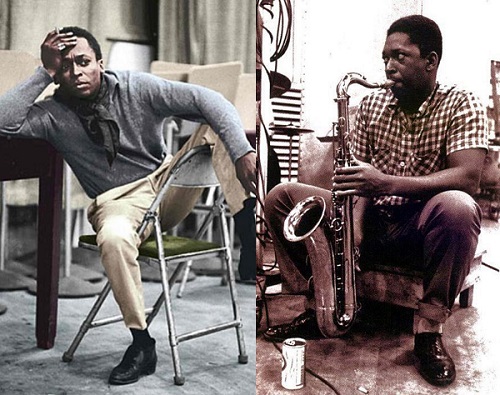 The point is, they weren't cool because of the clothes they wore. They were cool because of what they were doing while they were wearing those clothes. That holds true for the other menswear icons we're discussing here. When they weren't acting or directing, McQueen, Newman and Eastwood were all fans of fast cars and motorcycles. In 1969, Redford purchased the land in Utah where he would build Sundance, his dream mountain getaway. They were passionate about their hobbies. And so the photos we have of them enjoying life to the fullest provide just as much style inspiration as any screenshot from one of their films.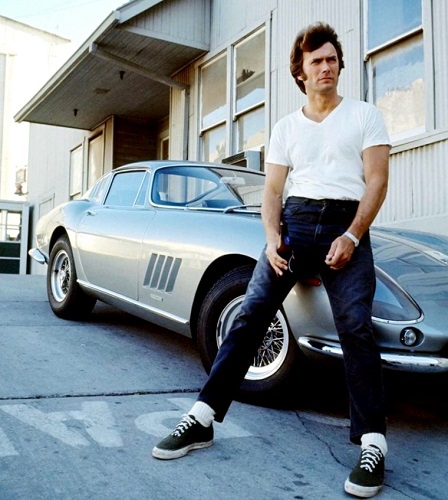 Getting the Look
As I mentioned above, the menswear icons of the 60s and 70s still directly influence the way we dress today, especially when it comes to our casual style. So with a few tweaks here and there, it should be an easy look for most of us to adopt. And if you're a fan of James Bond and Steve McQueen style, chances are you already have many of the key pieces in your closest. Here are some examples (links go to the different Iconic Alternatives posts with options for each):
And of course, pretty much any of the pieces from our look at Steve McQueen inspired spring style will work with the look.
Since so much of this style is built around wardrobe staples we probably own (jeans, sweatshirts, polos), I'm going to do something different with this post. Rather than lists of options for individual pieces, we'll create four outfits that combine those staple items with some new pieces that add the right retro cowboy and rebel vibe. Let's get to it!
Western, but not too Western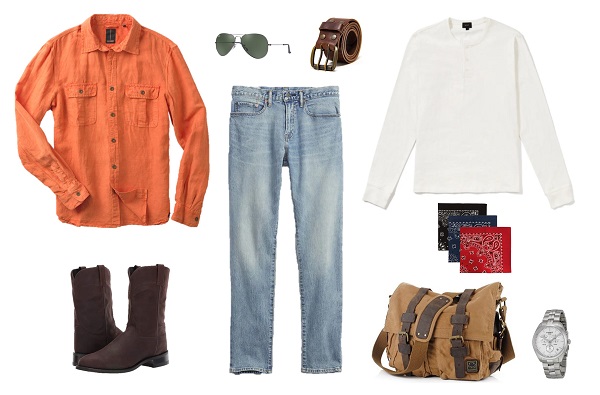 Options:
Notes:
It can be a bit of a challenge to add Western wear to your style without looking like you're going full cowboy. There are two main strategies that I use. First, I limit the number of Western inspired pieces I use to one or two and combine them with low key workwear. In the example above, I've used some faded jeans (almost all of us have a pair and they go with almost any casual look), a Henley and a McQueen inspired utility shirt in a brighter color.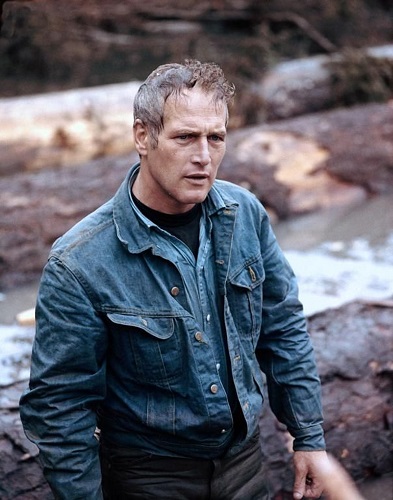 Second, I try and use more toned down Western pieces. So rather than going with elaborate, embroidered cowboy boots in some exotic leather, I've stuck with clean and simple Roper boots (a pair of R.M. Williams style Chelsea boots with a chunkier profile could also work here). And although it's tempting to try a "BIG Buckle" statement belt, using a heavy leather belt with a unique brass buckle will still give us the looks we want without going overboard.
A Day on the Water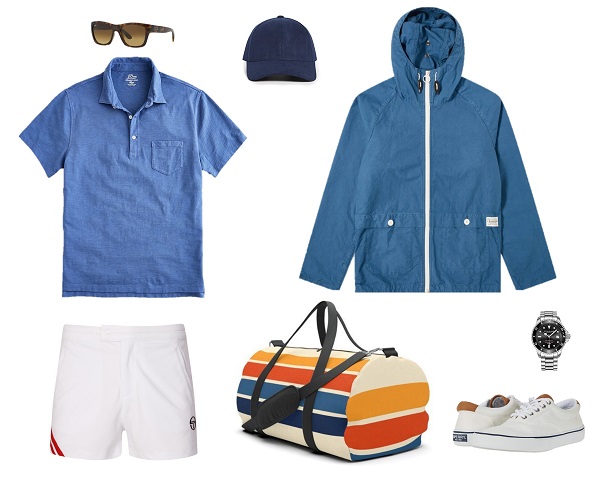 Options:
Notes:
If you ask me, the mid 60s to the mid 70s were the glory years of sportswear. It was during this period that "dressing casual" went mainstream and sportswear brands really got creative. Men began wearing pieces inspired by tennis and sailing as part of their everyday casual wardrobes. And big, bold colorful stripes were slapped on almost everything.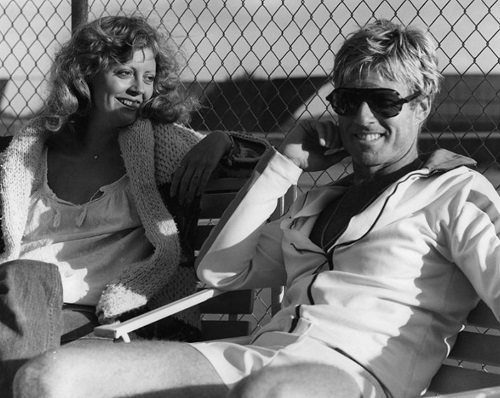 As with Western wear, it's easy to go too far when we're trying to incorporate the look into our own personal style. Normally, just one or two retro pieces will be enough to dial things up. In the example above, the short (but not crazy) Sergio Tacchini shorts add the right touch of 70's sportiness. And the duffle bag takes care of the colors. Sticking with timeless classics for the other pieces helps balance everything out.
By the way, if you're actually interested in learning to sail, make sure you check out this article in our Summer of Adventure series!
Normcore circa 1968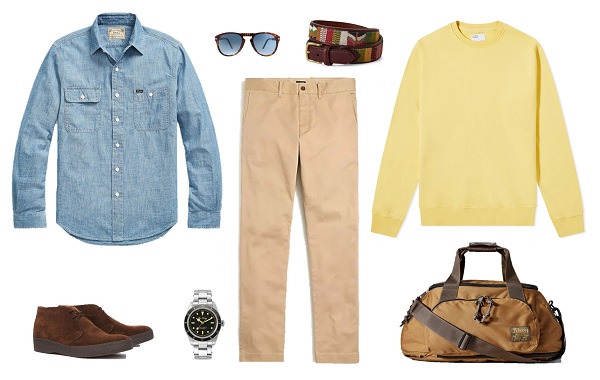 Options:
Notes:
A simple, casual look that proves just how timeless those core pieces from the 60s really are. Especially in the trouser department. This is when the fuller cut from the Golden Age of Hollywood gave way to the slimmer silhouette many of us prefer today. For example, for The Great Escape Steve McQueen used khakis based on his own preferred tailored fit rather than going with baggier trousers that would have been more accurate for the film's World War II setting.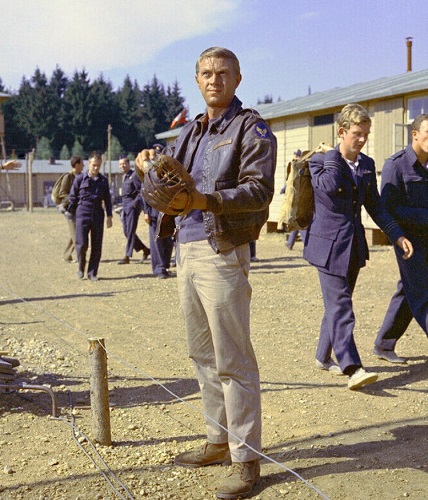 The only other piece that might need some explanation is the belt. Sure a basic brown leather belt would work here. But there's a great photo of Paul Newman and Clint Eastwood meeting in Arizona in 1972 that we shared on Instagram a while back. And in that photo Newman is wearing a blue jumpsuit with embroidery around the cuffs and hems that looks to be inspired by textiles from Central America. I think the belt, with its Guatemalan weave inserts, is a nice nod to Newman's slightly hippy style.
The Weekend Getaway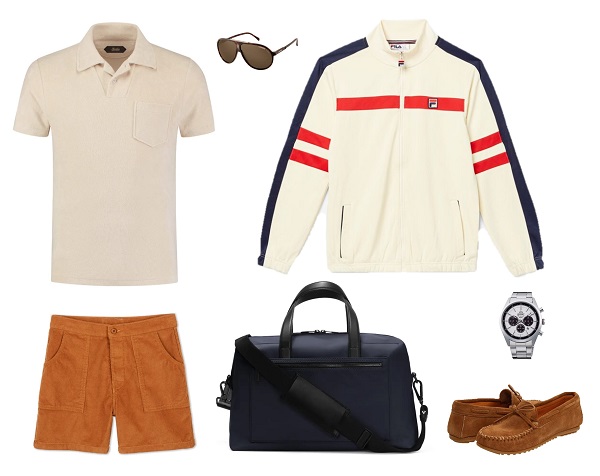 Options:
Notes: 
Another 70s inspired sportswear look. But one that really emphasizes the joy of mixing textures and fabrics that was so characteristic of the era. This was the time when corduroy truly became "king" (sorry for the bad pun). And towelling was also definitely having it's moment. So combining them makes perfect sense if you're going for that retro vibe. But by sticking with warmer colors that aren't too "out there" helps keep things in check. Want to dial it up a little more? Rather than going with brighter colors, I'd suggest adding another another piece that captures the retro style, but sticks with more conservative colors. Something like that Fila Track Jacket checks all the right boxes. And since it's made from a smooth finish polyester, it adds yet another texture to the mix.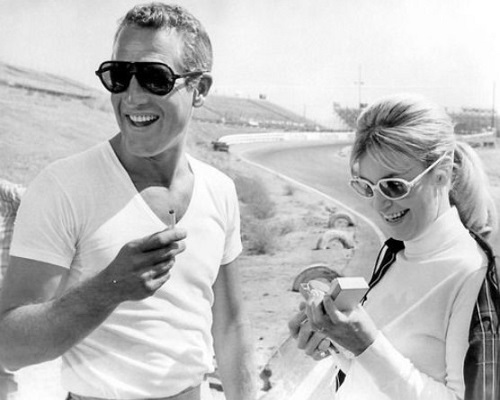 Since this is a "road trip" look, it's also the perfect time to include some Paul Newman inspired accessories. The man was famous for his love of racing and his Carrera Champion sunglasses. And the originals aren't crazy expensive, so we may as well go with those. Wearing a watch inspired by Newman's famous Daytona "Panda" is a no brainer and will never look out of place. It's also worth noting that his personal Ref. 6263 sold at a Phillips' auction for a record $17.75 million. That may be a little more than most of us can afford. But we can always dream!
Do you have some suggestions for what we should add to our Summer Style Icons: Hollywood Cowboy and Rebel Style post? Let us know in the comments! And make sure you check out the first post in our Style Icons series on the Golden Age of Hollywood. You can always find more Bond and McQueen on our Instagram profile, Facebook page and Pinterest boards.